Traveling with Anxiety
How I suffered with planning to travel on my own when my anxiety just wanted to take over.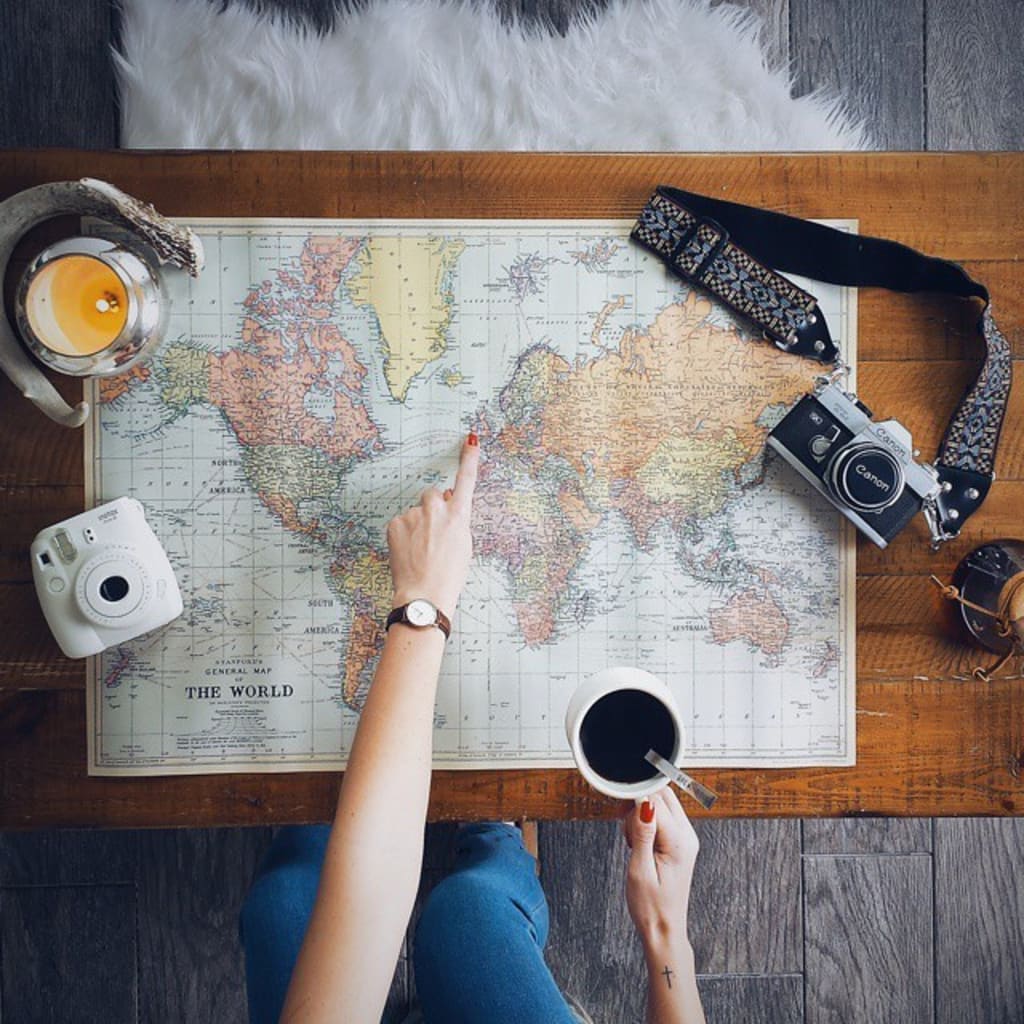 For years, I have wanted to travel, explore the world and experience new cultures and different ways of living that are so different from my own. However, when I was diagnosed with numerous mental health issues, I thought that traveling, especially on my own, would have to hit pause. The thought of going halfway across the world with only myself to lean upon terrifies me greatly. In less than two weeks, though, I am heading off to Australia alone to experience the beautiful beaches, the amazing underwater wildlife and figure out how to do life without feeling overwhelmed everyday.
Even though I have suffered from anxiety for 10 years, I never took any medication to help, as it was something that I was never drawn too. I had to figure out ways to soothe my panicking heart naturally, which I used rigorously over the last month when I was counting down the days of my trip. If you know me, you know that lists are my best friend, and for anyone who suffers from anxiety or just have a need to make sure everything is double checked and then triple checked, lists will become your life saver. I have a book that is just for the lists, and they vary from one page to about three pages long.
Tip One: Make Lists
My first tip for traveling with anxiety is making lists: when I finally found the courage to book my flights, I started to list everything. I googled and researched everything that I needed for my trips, from the visa documentation to what sort of pants I would wear to the airport. This helps me construct my first list. I suggest when writing out your lists, put checkboxes next to each item so that you can check it off as you go and it's clear what is done or still needs to be done. Create the mother of lists and add month till you go: for example; as soon as I booked the ticket: Apply for a visa, then think about your travel insurance if that is something that you need to consider. Once its done tick it off.
If you are like me and the only clothes that you have are black and only really for Autumn and winter, start thinking about what you need to buy. Go through all your current clothes and write down in a list all that you have and a description of the item so you know what you mean when it comes to packing, then from that list, you can figure out what you need.
Every time you buy something new add it to your clothes list so you know what you're taking that piece of clothing away with you because let's be honest if we are struggling for something to wear, you are going to turn to the new item you just brought.
Once you have as many lists as you think you need whether that is one list or seven you then have to start about preparing your suitcase/s (this is closer to the time but there is nothing wrong in packing your suitcase with the clothes you want to take to keep them out of temptation of wearing them). Also making sure you have all the travel documentation you need.
Tip Two: Prepare! Prepare! Prepare!
The worst thing to do is leave everything to the last minute when you have anxiety, as there is a high possibility that you will already be freaking out and mixing that with anxiety is creating a disaster.
Ideally, keep all travel documentation, along with your passport, together and if you have your travel money at this point, keep that with the documentation. Make sure this is all in a safe spot and if you take it out of that spot for any reason put it back as soon as possible.
Print out the documentation that you need just so you have a physical copy of travel insurance and Visa application and acceptance, if applicable along with boarding passes and travel itinerary. Also, contact detail of the accommodation that you are staying at and make sure that your parents/partner/friend has a copy of that information as well for emergency scenarios. Ideally, if you have a travel document wallet put all the needed documentation in there and if you don't have one I suggest grabbing one because then its all secure and easy to grab when you are at the airport because you only have to grab your travel wallet.
Weight allowance is a very stressful part of going on holiday, especially if you are an over packer and think you need 4 outfits for each day that you are away. So make sure you know the weight of your suitcase on its own. My suitcase is 4.6KG and my baggage allowance is 30Kg, with that information I know that I have 25Kg left for clothes.
If you can get a specially designed suitcases scale, these are lifesavers and make sure you get on that actually works, so go to department stores with luggage and ask for a scale designed for weighing suitcases, this saves added stress and panic at the airport.
Tip Three: Surviving the Airport
This tip is probably the most difficult for me to talk about because I'm still panicked and worried about this section of it. To make it a little easier, do the check-in lady/gentlemen's job—meaning, check-in online. For most airlines, you can check in 24 hours before your flight. This means you can pick your seats, you save time and won't miss your flight because you won't have to queue for at least 30 minutes to get your seats. If you don't think you can wait 24 hours till your flight to pick your seat, most airlines offer the option of being able to pick your seat early but this does come at a price. I did this with my airline and I feel better knowing that I have shredded more time. This also means you have more time to get through security, which everyone knows is the dreaded part of airports, all anyone wants to do is get to duty-free.
The best way to calm yourself down as much as possible before getting to security is knowing what you have and know what you need to get out of your hand luggage for them to scan.
Phones, laptop, iPad (or any other tablet), take it out, put it in the box and make sure they are charged so you can turn them on. Liquid 100ml or less—prepare by grabbing a clear plastic bag and have them all in your hand or easy to reach so you are ready. Water bottles—just get rid of them, even if you have a small amount left. Belt—if you are wearing one remember to take it off because that will literally send bell ringings. If you are wearing a bra with underwire, the chances they will send the sense off. They will ask you to step aside to just double-check, which will be done by someone of the same gender as yourself.
Double check so you know the restriction of your hand luggage, such as the weight and the size allowed and any items that cannot be in the luggage.
Lastly, when you get to duty-free, make sure you know your flight number because this is key. When you go to duty-free you might feel overwhelmed by the number of people but just think of yourself, be selfish in duty-free because everyone else is. Look at the boards that are dotted everywhere in the airport, find your flight number and see what time your gate number will appear. Set a timer on your phone for three minutes prior so you can walk to a board ready for when the gate number appears. Then travel to that gate so you are prepared for boarding.
Traveling alone is a daunting experience if you are not a frequent flyer but add anxiety to the mix and its very difficult experience. Just remember more than anything just breathe and look at signs, even when you reach the other side breathe and read the sign and that should help.