The Rabbit Hole
When Getting Lost Is Necessary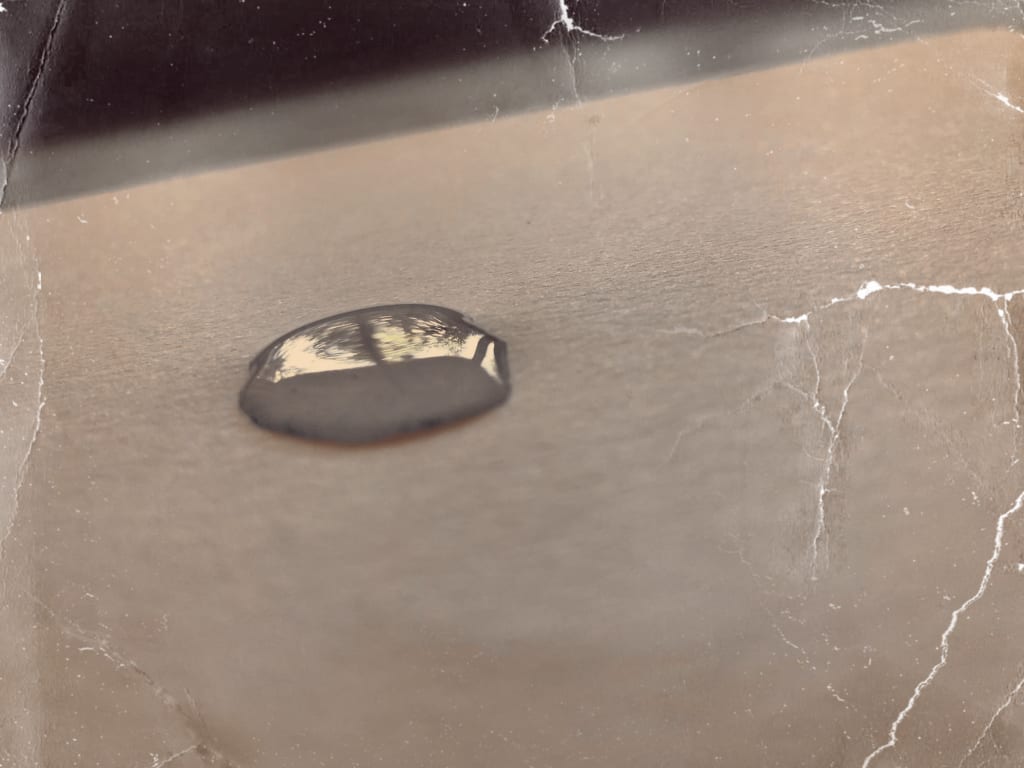 I am an over-the-top personality. I overthink, overlove, over feel, over stress, etc.-it is all or nothing, which is not invariably a negative aspect of my personality when channeled in the right areas. My extremities have helped me to accumulated over fifteen years of experience with insomnia-which comes in waves. Waves of countless replays of things I could have done better or different in my life-reminders of immature mistakes that are set in stone forever. Waves of empathy I feel for people I may have hurt ten years ago. Insomnia is endless reels playing on inner eyelids. I do not come with an off switch, and I have been looking for one for a long time-trust me. These shoulders get heavy, and there are times when I am exhausted and screaming out to no one, "I need a freakin' break!"
I spent a lot of years torn in a thousand different directions. Feeling overwhelmed as I grasped at my pieces to try and keep them together. Intense feelings of panic always rattling my skeleton.
But enough about my many problems-instead, let us gravitate to the solution.
The importance of checking out from the world to focus inwardly on yourself is often overlooked as well as taken for granted. The definition of mindfulness is a mental state achieved by focusing one's awareness on the present moment, while calmly acknowledging and accepting one's feelings, thoughts, and bodily sensations, used as a therapeutic technique-according to Webster. The attempts at meditating, or grounding myself, left me slightly frustrated. Placing palms over my crown, cold showers, and even walking barefoot in the dirt for hours at a time always ended up with wandering this way or that-down some twisting thought. Emptying my mind had been close to impossible until I started relinquishing myself to visual arts.
My journey into mindfulness started with journaling, turned to doodles, and then evolved into full-on masterpieces bleeding free from my warped brain. Okay, masterpieces may be taking things too far. But, the answer to my chaos was to get all my loose-canon emotions out by firing them at blank canvases-until I felt normal.
Well, what is normal anyway?
Like the wardrobe to Narnia, the blank pages in my mixed media book are a portal into a world created by me-for me. This world of lead and wax color, where everything feels like skin kissed by a soft summer breeze. Or, a heart fluttering at the sound of rustling leaves-brushing deep blue skies. Like lazy afternoons spent lounging in hammocks as the sun warms smooth skin. A world where motion is slow and worries are non-existent. This world is where I go as art flows from me in careful motion. My beautiful escape from a pragmatic world that gets ugly and dark at times. Where minutes move too fast, rushing moments along through busy schedules and heavy shoulders. My glue, when I feel myself breaking.
Commencing with headphones fitting comfortably over the ears, noise cancellation plugs into my brain. My playlist-strategically put together for the journey in which I partake. Melodies overtake me as the rhythm sends me into a trance. The world around me blurs away into a single off-white rectangle.
The subtle texture of my mixed media book creates blissful friction at the curve of my hand-sending waves of electric emotion bubbling in my stomach. The way my pencil fits perfectly balanced between eager fingertips, its smooth outer finish caressing my skin. I begin my dive into the rough ripples of clean paper, my pencil gliding over the surface effortlessly-my hands proceed to work while the melody feeds chemicals to my neurons.
The paper at my fingertips filling up.
The perfect white canvas gets spoiled with lead, then color, before water smooths its way over, spreading life into the image. The art flows out of my body. Hyper focused on the creativity dripping from pores.
I am self-sacrificed in the hours of creatively ripping myself out of my body. Instead of the relentless thoughts murdering my brain-I hear nothing but music. Instead of nervous pressure struggling to get free from my center-my chest rides calm waves of subjugated harmony. Each line of lead is a puzzle I must figure out, each connecting to create a whole of something beautifully bigger. Within a short amount of time, my insecurities dissipate to loud singing. All remaining emotion extorted from me with boisterous passion. I press on through the magic plucked from my prison of bone and flesh to be reincarnated into something new before me.
I will sit, sometimes for hours, diving deeper into the abyss of my creative mind before coming up for air. Before straightening my bent back to examine the emotion I have evacuated from my mind. The journey to the edge of tunneled vision begins my re-entry to the physical world. I peel my eyes away from my subconscious scattered on paper as if seeing the world for the first time. All the beauty I took for granted before. I am awake in the colors of life. The vibrancy of the world that so often gets thrown into grayscale by my negativity. The tension rolled from my body-my shoulders feel cleared of their weights.
A soft quiet finds me as I remove my headphones. In those minutes directly after a creative session, my mind is numb. No thoughts hammer at my skull. I feel emotionally light as I step out of my art and back into the physical moment. To feel as though the World has been lifted from your shoulders is almost indescribable. It is a different kind of all-consuming burden of freedom because it is hard to come down from. They say nothing lasts forever, and this is true-but after I am emptied I can begin again in the time it takes me to refill. Deeply relaxed-I find my mindfulness, my escape, and my path to a good night's sleep. All is well within finding my peace down the rabbit hole of visual arts.