The Mental Health Crisis in Youth and Adolescents: How Can Parents Help?
Mental Health for Youth and Adolescents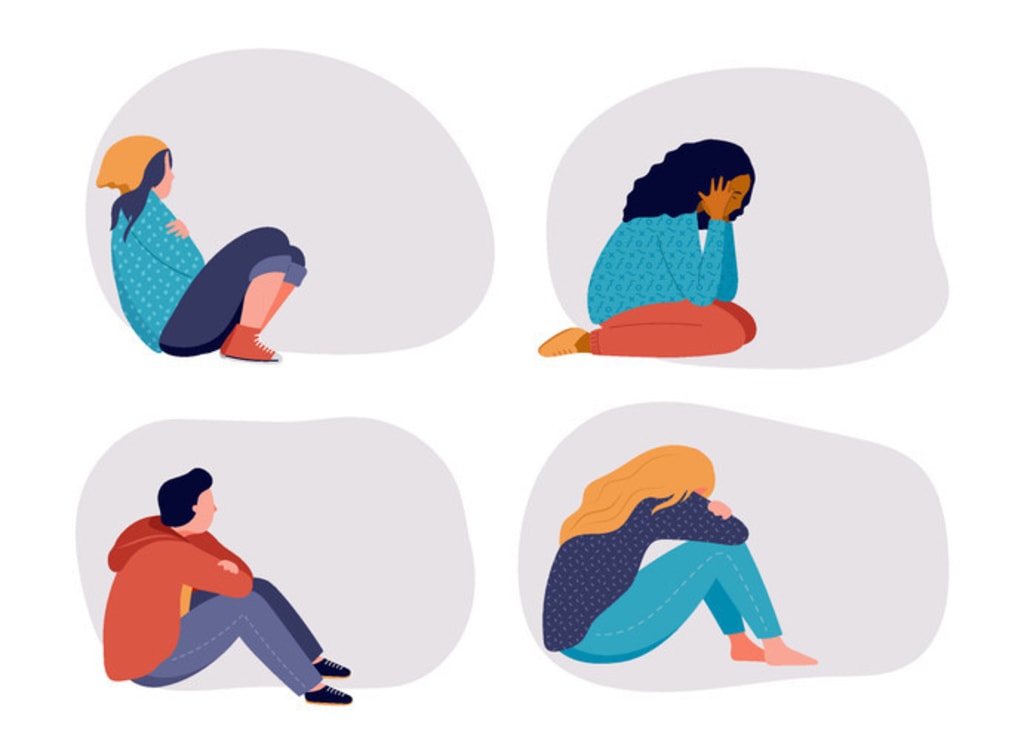 We are in the middle of a juvenile mental health crisis, and parents must intervene.
In the last few years, the epidemic has not only claimed thousands of people, but has constantly kept us indoors, cut off interpersonal relations, causes parents to be unemployed, and students to be out of school. The ramifications have indeed been massive. Another one of the effects is that we are witnessing worrying levels of anxiety and sadness in our youth and teenagers.
A national emergency among children and teens
The American Academy of Pediatrics, in collaboration with the American Academy of Child and Adolescent Psychiatry and the Children's Hospital Association, proclaimed a national emergency in child and adolescent mental health in the autumn of 2021. They advocated for increased funding for mental health resources, as well as other actions such as greater integration of mental health care into schools and preventive medicine, more group processes to help connect everyone to mental health facilities, promote a greater range of mental health suppliers, and making sure that mental health care is covered by insurance.
All of these are essential, and efforts to assure them are continuing. However, as we fight to create mental health care systems, there are many things that parents could be doing to help their kids cope with this situation.
Mental health is just as important as physical health
First and foremost, we must comprehend this. When a child has a fever or a chronic cough, parents act — they pay attention and seek assistance. However, if a youngster appears depressed, irritated, or less interested in activities they used to like, they may dismiss it as a phase, teen angst, or anything else that can be disregarded. Our children's mental wellness is critical. Not only does mental health influence physical health, but untreated mental health disorders seriously impact, socializing, identity, and other critical components of developmental psychology, with long-term consequences. Ignoring mental health problems can also result in suicide for certain adolescents.
So give heed and consider what you observe. Contact your health care provider if your kid exhibits symptoms of anxiety or sadness. Don't hold it off any longer. If your kid expresses a desire to hurt themself or anyone else, seek urgent assistance, such as by visiting your local emergency department. In this case, it is preferable to overreact rather than to not react enough.
Create rituals of communication and safe spaces to talk
It's all too easy to lose connection with our kids, specifically our teenagers. It's crucial to have regular moments to ask open-ended questions and listen to your children, whether it's family dinner, family game night, conversing on the way to school, or a daily check-in before bed.
Make sure your child has downtime
This is something that we all need, especially kids. Make sure that they aren't overworked, and that they have time to do activities they like.
Encourage healthy media habits
One of several things that kids currently prefer is to be on their electronics, which may be entertaining and link them with friends, but can also lead to mental health issues. Talk to your kids regarding how they are using technology. Common Sense Media contains a variety of important information.
Make sure your child is getting enough sleep — and some exercise
Both are critical for both mental and physical wellness. Even brief bouts of exercise can help reduce anxiety.
Keep in touch with teachers, coaches, and other adults in your child's life
They may not only have information on your kid that you require, but they may also provide vital assistance. Open channels of communication with them may make a difference — and contribute to the creation of community, which we all require, especially today.
Try to make your home a judgment-free safe haven
This is not to say that you can't and shouldn't set standards for conduct or academics. You may, however, have expectations without judging people; you should always let your kids know that you love them no matter what, that they can express themselves freely, and that you'll always assist them. Make an effort to listen more than you speak; be empathic and forgiving. To be real about it, you must be compassionate and forgiving towards everyone else, even yourselves.
Pay attention to your own mental health
Kids are more interested in what their parents do above what they speak. If you are plainly suffering from anxiety or depression and are doing nothing to address it, you are sending the incorrect message to your children. It also makes being a good parent difficult.
We can win this battle if we take proper care of one other and ourselves.
coping
About the author
Reader insights
Nice work
Very well written. Keep up the good work!
Top insight
Heartfelt and relatable

The story invoked strong personal emotions
Add your insights