The County Fair
An addiction to remember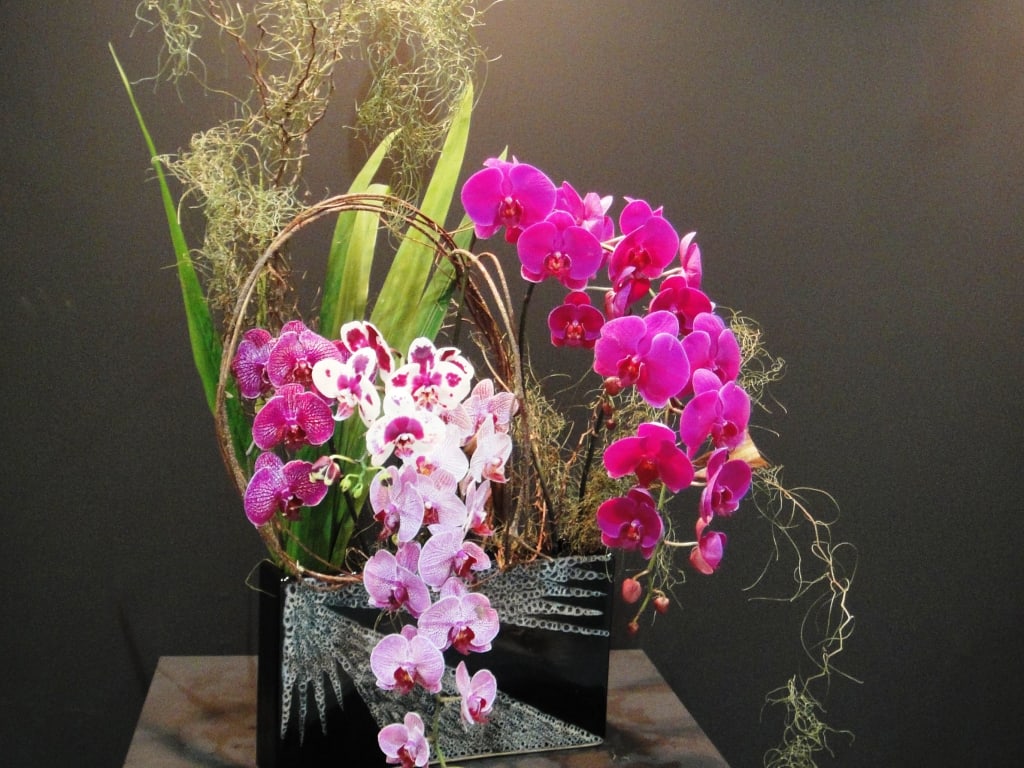 I release you to your addiction, and I willingly replace my love with silence.
I'm not an expert on abuse, so I can't tell you that one form of it is any worse than another. I only know my experience with you, and the one that came before you.
Cycle again, rinse and repeat.
Do I want to feel like I've been stronger than the truth of our season? Of course, I do. However, here I am, an active participant in the darkness that I've allowed to grow up around me like a horticulturalist who meticulously cares for his orchids in preparation for the garden competition in the upcoming county fair.
To say that I've lived in a cage is subjective. I've had so many accomplishments over these years, albeit they were all public-facing. The type of legacy where helping others realize their dreams and move further along on their paths to accomplish the things that they were meant to realize upon this Earth has become synonymous with my name. Meanwhile, every day was another defeat for me because I couldn't have that one thing that I asked of you. One thing. It seems silly to even think that I could've ever meant enough to you for you to want to change. The only difference is that I'm in on the joke this time.
My spirit has been repeatedly pounded. It's as if my love was the equivalent to that TV show, "The Amazing Race", and each part of me, each individual city that makes up my World, held a quest where you had to see how much of your childhood pain you could exorcise onto me before you grew tired and slept soundly for the night.
Releasing my truth is the final step over the threshold that I needed to take in order to realign my mind with my destiny. I've asked a million times over why my blessings haven't materialized. I don't mean those things that are provided daily by promised Grace, I mean those things that were promised to me as I was born into this knowing. Those things that are specific to my DNA, my spiritual make-up, my bone structure, my allotted number of breaths prior to my transition.
I've been stretched back into this slingshot, visibility zero. Each click backwards a masterclass of how angels know how to protect us from our greatest threat; ourselves. I've read every book I can find, listened to every mentor who would spend time with me, redirected those who saw things that I wasn't yet ready to reveal, and still, you remained unfulfilled in my arms.
I mean you no ill will, and I want only light to guide your path. I want Mercy to lay itself at your feet so that every step feels more like a cloud as opposed to rotted foundation. You will either get it or you won't, but I know now that the battle to open the curtains in your room is no longer mine to own.
I almost wish I was still interested enough to ask why, but you've programmed me to know that your answers aren't safe. You understand me enough to weave your omissions into a golden thread that creates a garment only magik could explain. I can no longer sustain the weight of you, me, and them. I can no longer be the scapegoat that brings you the spark you need to do the things you would still be doing had you never even met me.
Again I say, I release you to your addiction, and I willingly replace my love with silence.
addiction
About the author
He's a songwriter with Sony Music Publishing, a former Broadway performer from 'RENT' and 'Jekyll and Hyde', and has been a featured voiceover artist. His first book, "Finding your Purpose", will be released at the end of 2021.
Reader insights
Be the first to share your insights about this piece.
Add your insights