The Baptism and the Bake Sale
Searching for salvation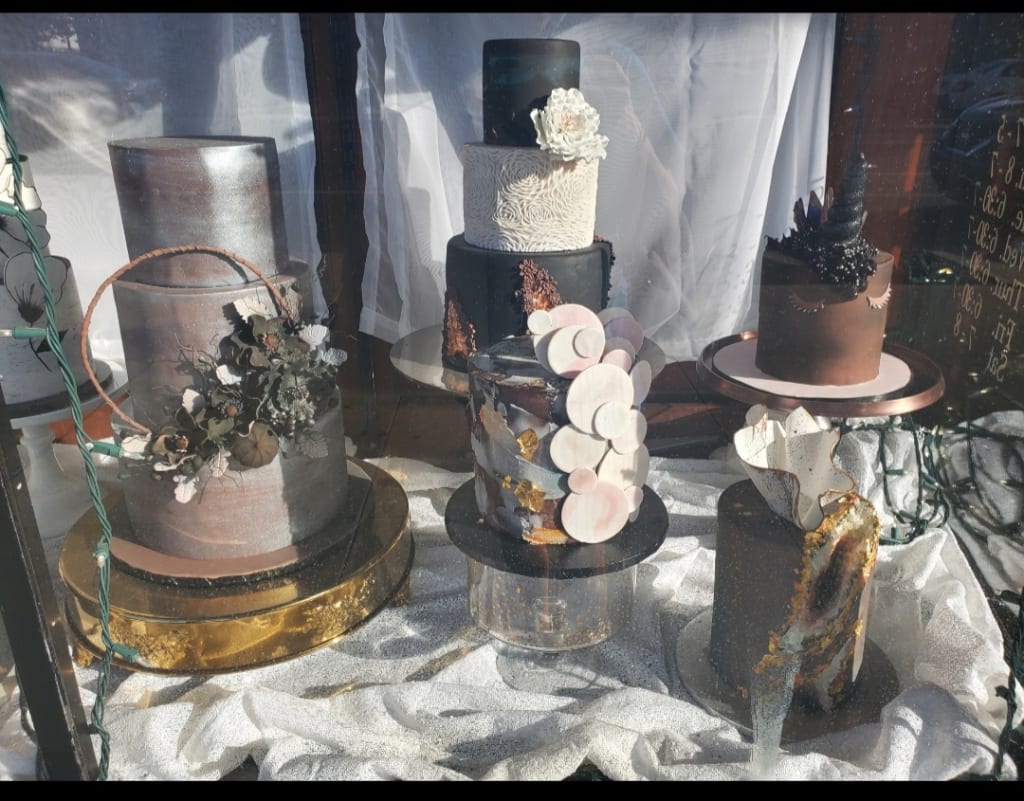 Start writing.... She sought a nepenthes… something to mute the pain… banish the memories. An analgesia of monumental proportions. Her story was markedly different. It was sadly unique. No one could identify the hardships, the abuse, the trauma, the pain, by having a conversation with her (surface), by seeing her (beauty), by meeting her (personally). There were no tell tale signs of the wrenching PTSD that lurked/lingered/proliferated beneath her outer layer, like lava within a volcano, denied by the very ones who owed her assistance.
As cooking, baking, chopping, preparing foods for consumption, could be therapeutic, she decided to create something… gastrointestinal, edible, culinary, chef-like… with the symbolic intention of killing her former self, because of what her former self had undergone… the perennial deprivations suffered… she sought to create with the intention of erasing memories, of decimating the lies that plastered themselves onto her, without her permission, without her knowledge, with the mal-intent of severe, ongoing violation.
The pasta was prepared… extra virgin olive oil, rosemary, thyme, mushroom salt from an organic local market… The kale salad was adorned with fresh tomato, cucumber, scallions, cauliflower, bell peppers... An array of colorful vegetation, nature's digestible kaleidoscope…. A pitcher of ice-water, with slices of lime, cuccumber rounds, and shards of vibrant mint leaves, sat atop an emerald slab on a wooden table's center.
The Dutch chocolate, Belgian chocolate, Swiss chocolate multi-layered cake was constructed using the finest ingredients… home made, prepared from scratch, baked in the oven at 325 degrees Fahrenheit, generously doused in a Madagascar vanilla icing and a walnut-maple drizzle... The culinary project looked like a wedding cake, with multiple tiers, 5 total.
This did not look fitting for a funeral, but that's exactly what this was: an attempted funeral. Death of a false, former self. The murder of someone that never existed, but others projected and/or falsified… death of haunting thoughts, death of the residual behavior of low-vibrational stalking entities, death of repeated assaults. Death of denial of trauma, by "upstanding" citizens. Death of abandonments, in the most atrocious ways, by the most unsuspecting, law-abiding people. All of this, is deserving of death. Let's kill this, she thought.
On the cake, ever so eloquently, in a serpentine fashion, winding around each circular layer, she took her shiny cake-decoration pen, an instrument of laudable precision, and spiraled these words around the entirety of the cake's walls, in signature-like writing:
*This is not an ode to her upbringing, I can't give you that…. Tossed into a river, ankle to anchor attached… Weight pulling her down, she fought, she splashed… Safety craved, she was never saved*
*The streets took you in, but they didn't love you… They whispered sweet nothings, and gave you abuse…. You learnt to protect yourself from the light of the sun…. A young woman battling a militia of armed robbers without a loaded gun…. Robbing your sanctity, your will, your volition… Trapped in the darkness with one's own inner demons… Spiritually lost, instead of holy water, she was baptized with semen.*
*Thrown to the wolves, eaten alive... Her whole existence, falsified…. Innocence buried in a 7 foot box… Her strong voice repeatedly mocked…. A coffin catapulted downward, no funeral, no eulogy… No bystanders, no priests, no witnesses to see.*
And this was her meal. The salad, the pasta, the water. She ate each bite slowly, consciously, deliberately. Perhaps literally eating those etched words, on her tall sugary concoction, would make the darkness that inspired them, disappear, evaporate… Desiccate and crumble like a skeleton scorched in an inferno, ashes morphed and transmuted into some unnamed unknown.
But that's not what happened. As she sliced a piece of her grandiose chocolate cake, and put it on the crystal plate before her, she realized that she had no hunger. Her usually flat stomach distended slightly from the copious amounts of pasta. Engorged like no other, she could not eat a single bite.
She then sliced the 5 layer cake into over 200 pieces. And decided to have a bake sale. At $5 a pop for the trauma inspired baked goods, she simply had others digest it, with the words minced… the writing no longer legible, the sentences no longer intact, only partial words and letters apparent to the purchaser.
So she made over a thousand bucks, and passed along the trauma to others. Still damaged, still broken, still suffering silently, with no one caring about her mental health, her internal state of disrepair… Others silencing her voice, yet still indulging in and buying her delightful cocoa delicacy, sated, satiated, and satisfied. Never knowing what inspired her creation.