Supporting Your Loved One's Sobriety: Tips for Families During and After Treatment
With support, your loved one will be that much more likely to make a lasting change.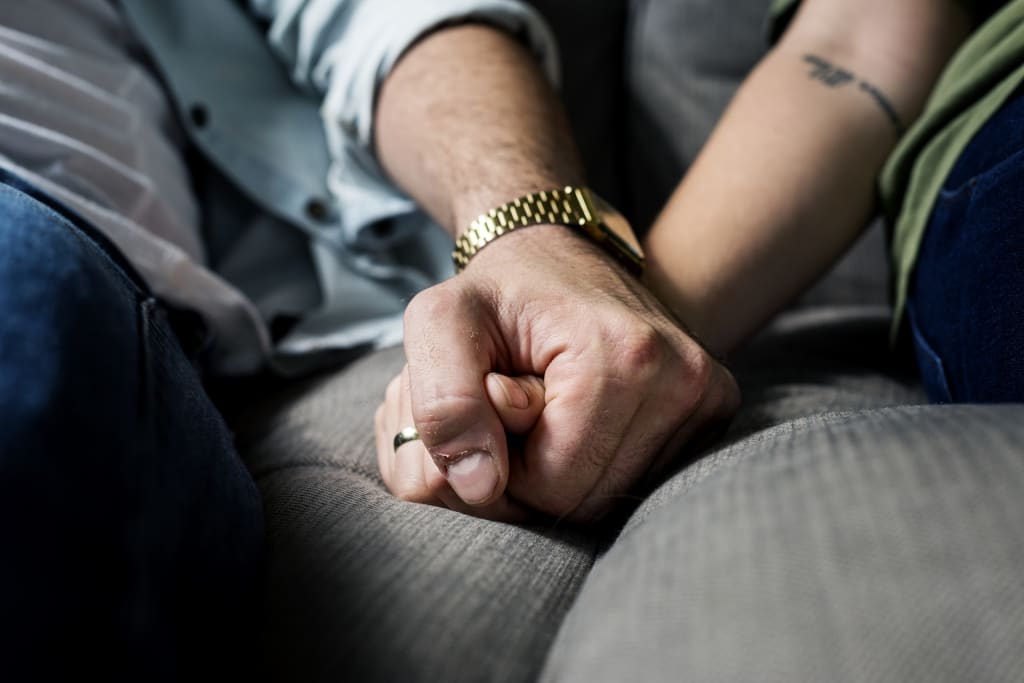 The consumption of alcohol and use of illicit drugs are not exactly uncommon in the United States. Approximately 86.4 percent of Americans over the age of 18 report drinking alcohol at some point during their lives, while 10.6 percent of Americans said they used illicit drugs during a given month in 2016. Unfortunately, misuse and addiction are probably more prevalent than most people think. According to the Substance Abuse and Mental Health Services Administration, an estimated 20.7 million people over the age of 12 needed substance abuse treatment in 2017. And despite the fact that alcohol abuse is the third highest cause of death in the US and that more than 70,200 Americans died from drug overdoses in 2017, only four million people over the age of 12 who needed substance abuse treatment actually received it in 2017.
There is hope, however. Many people who struggle with substance abuse do decide they're worthy of the help they need. That's why many people turn to reputable facilities like the Stillwater Centre. If your loved one has made the courageous decision to change his or her life by entering treatment for substance abuse, you may feel a huge weight has been lifted. But keep in mind that this is merely the first step in their journey toward sobriety. While the major decisions being made will be left to your loved one, there are several things family members can do to ensure they're providing the right kind of support both during and after treatment.
Learn as much as possible.
Addiction is classified as a "family disease" by the National Council on Alcoholism and Drug Dependence. Not only are there genetic components to substance abuse issues, but the presence of alcoholism or addiction permeates the entire family unit. In other words, the actions of the addicted person have an immense impact on the people he or she is closest to. The stress, anxiety, and other negative emotions that accompany substance abuse are felt by every single member of the family. In many cases, family members might even be in denial about the ways in which they're affected by their loved one's substance use.
It's therefore essential for family members to take it upon themselves to learn about alcoholism and/or addiction. Not only will this allow you to have a better grasp on what your loved one is experiencing, but you'll also be able to recognize signs that you may need assistance coping with this situation. Family members of addicts and alcoholics tend to focus so much on helping their loved one that they forget about their own needs. This can perpetuate the cycle of addiction and the negative effects it has on everyone involved.
While your loved one's disease is in no way your fault, you may come to recognize that the ways in which you thought were helping your loved one were actually allowing them to delay treating their substance abuse. In learning more about addiction and alcoholism, you may come to recognize signs of enabling and codependency in your relationship with your loved one. Your research can also help you to make sense of this complex disease, identify the potential triggers your loved one might face, and learn how to relate to your loved one while they're in treatment and after they return home.
Keep expectations in check.
It's important to understand that undergoing treatment at a facility is not a cure for addiction or alcoholism. For many, it can be one of the first steps in recovery and play a pivotal role in leading a sober life. But there is no cure for alcoholism and addiction. It is, in fact, a chronic illness; while it can be managed with treatment, the diagnosis is lifelong. While you undoubtedly want all the best for your loved one, it's important to realize that relapse is possible. If your loved one does relapse, don't think of this as a failure or even as a disappointment. The sobriety trajectory isn't always a straight line. Your loved one may experience some setbacks along the way, but if the foundation for recovery has been laid and he or she is committed to making a life change, trust that the progress is being made. Judging your loved one for a perceived failure won't help anyone. Instead, make sure that your expectations are realistic and that you speak from a place of love, rather than one of criticism.
You must also keep in mind that your loved one's substance abuse is not the root of all his or her problems. Discontinuing drug or alcohol use will not magically solve every issue that arises. In 2014, an estimated 7.9 million US adults had co-occurring disorders, meaning these individuals had both a substance use disorder and another mental health condition. Many times, individuals choose to self-medicate with drugs or alcohol due to unresolved trauma or mental illness. Your loved one may refrain from drug and alcohol use but still may not be ready to address the underlying issues that have fueled his or her substance abuse in the past. Dealing with these unresolved factors will undoubtedly be part of your loved one's long-term recovery process, but family members should not expect miracles right away. It takes a long time to make a lasting change. Be patient, understanding, and open with your loved one both during and after his or her treatment to facilitate healing.
Undergo a lifestyle change.
In order for someone with substance abuse issues to truly embrace a sober lifestyle, he or she must be willing to make major changes in order to not put his or her recovery at risk. That often means avoiding certain triggers, saying goodbye to toxic relationships, and finding consistent sources of support. While your loved one will need to take on the brunt of the work, there may be several changes that your family will need to make in order to assist in your loved one's recovery.
Attending therapy (either as an individual or as a family unit) can allow you to properly address issues that have been ignored in the past. Sorting through these issues and opening up the lines of communication can be immensely helpful to the person in recovery. Undergoing family therapy can help to ease the hurt and repair the damage that the disease of addiction has brought into your home. It can also help you to recognize the steps family members can take to support the healthy decisions of their loved one.
Another important change your family may need to make has to do with your environment. By removing any and all addictive substances, paraphernalia, and specific triggers from the home, you can create a safe space with no temptation for your loved one. This is not a "forever" solution, as your loved one will undoubtedly be exposed to environments wherein drugs and alcohol are present at some point in the future. But during the critical period following treatment, a substance-free environment can prove crucial to laying the groundwork for recovery. Planning shared activities that don't involve substances and encouraging healthy habits can also be highly beneficial during this time.
The first step in recovery is a momentous one. It's imperative to applaud your loved one for having the courage to improve his or her life. But remember that this is only the beginning. Although your family cannot be responsible for your loved one's sobriety, you can be proactive in supporting him or her during and after the initial treatment process. With your support, your loved one will be that much more likely to make a lasting change.