Stop trauma-shaming people.
Start working on your emotional intelligence and self-awareness skills instead.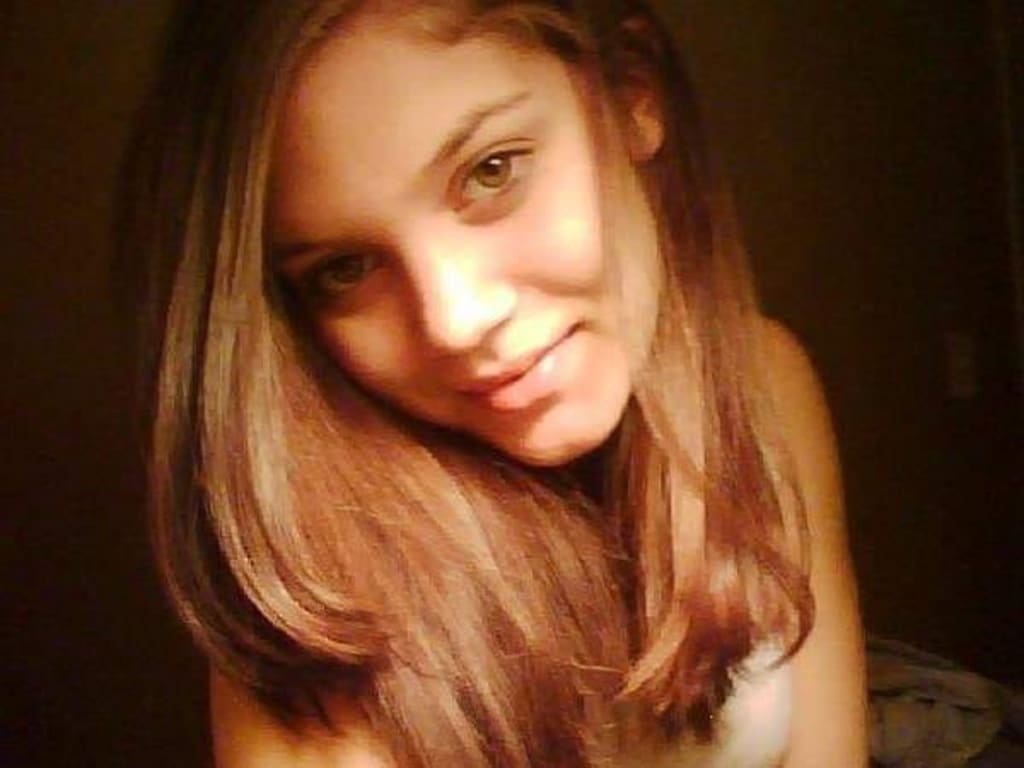 This PSA is for the people in the back. The ones who did not get the memo that trauma-shaming is real and it needs to stop.
We have all been through different degrees of trauma.
Say what?!
Yep. From first heartbreaks, to a passing relative, to an embarrassing class note read out loud or a crush not reciprocated.
Trauma in our lives causes anxiety, depression, health complications, mental health issues, behavioral problems, addictions, phobias, dissociation, and other issues that affect our overall quality of life.
I am here to let you know that no trauma story, big or small, is exempt from mattering.
And no story shared will be absent of empowerment, inspiration, or validation from someone else desperate to hear the words.
So when you tell yourself that you cannot share or you do not deserve to share, because your "trauma" story is not significant enough, dramatic enough, recent enough, you are incorrect.
All stories matter.
I want to tell you about the time I built up the courage to tell my story for the first time to a licensed social worker.
At the time, I was in seventh grade (11) and I thought my life was abnormal but I did not think anyone would care or find it a big deal.
I was convinced most days that I was just a brat, who answered back and made their mother angry a lot. I was doing mediocre in school and did not have tons of friends, but I thought I was pretty average.
I was not a popular kid. And my parents were divorced but my mom remarried to a guy who was not poor but "upper middle class". So she bought my clothes, they bought a house which sheltered me, and I had food in my fridge. So, the picture was pretty enough.
I went into school as usual but requested to see the social worker during second period. I was a bit shaken up after an incident with my mother being drunk at home that had scared me. And I had heard during health class that any student could go to the social worker's office if they ever felt the need to share something private.
I took 2 friends I trusted and we marched, arms linked, to the main office. I was then disarmed of my protection and power circle, being told I had to go in alone to meet with the social worker in her office. Right away, I felt like my bravery dropped from an 8 to a 2.
I sat with the counselor and started to ramble, to which she requested I slow down and talk sentence by sentence so she could engage with me to rationalize my feelings.
She understood that I was saying my mom drank. But she wanted to point out that it was not illegal for an adult to do so, especially in the privacy of their home.
She then said my mom worked and provided a home, clothes, food for me- as a responsible mother should.
She asked me why I think my mother drank often, to which I replied "stress" from my young, nervously cracking voice.
Her next reply was a sentence I will never forget. "And do you think you cause your mother stress?".
"Yes" I replied, with a gut-wrenching feeling that I was just rationalized out of being a victim and flopped right into the guilty chair.
The rest of the appointment is now a blur, some 16 years later. But the message she had sent me was loud and clear, affecting me for many years after.
It must all be my fault. It must not be that bad.
My problem was "tiny" and not significant.
--------------------------------
I did not seek help from my school for 2 more years when I was 13 in my freshman year of high school.
It was midterms week, in late January 2003. And I had barely slept the night before, but I walked feverishly fast to school that morning.
I decided to skip homeroom and go directly to my favorite teacher to request a pass to the social workers office. That office and councelor were new for me, as I had not dared to go in until that day.
This time, I was shaking and an absolute wreck. I sat down and as she shut the door to her tiny office, i broke down crying. I had slept with the dresser in my bedroom pushed against my door. I had feared for my life in that bedroom, on the second floor straight up and to the left of the staircase. That staircase I hated so much. I had been taunted and chased with a knife by a woman who was blacked out with cognac and rage.
My story was not so tiny that day. In fact, CPS was notified and my birth father (who had visitation with me legally) was called. I was placed that day into his care and would remain with him for the next 5, or so, months.
Though every day my mother drank, and my first recollection was in first grade when I slept crying in her bed because she did not come home after going out with strange men while my stepfather scowled in the living room of our first apartment, all the episodes she had were minor until this one.
Even when cops came, fights broke out, objects were thrown, nothing compared to the night she attacked me.
So much, that I was in shock for weeks and sick to my stomach after. I did not know until I was in my early 20s that I had suffered a breakdown after that attack and was treated by a doctor. I thought I just had a stomach virus, but I was actually in a blur and not keeping food down because of trauma.
My tiny stories strung up like a pearl necklace after that. One I wore around my neck like I was classy and passing to the public, but trapped and suffocating on the inside.
Any type of trauma is trauma.
I have learned firsthand that any ounce of unhealthy or toxic is just as significant as the huge and dangerous kind.
And no, the way you feel about it does not dictate its' significance.
For almost a decade, I thought my reaction to that attack was just reporting it. And I thought I had a stomach virus shortly after, completely unrelated. I thought my dad was the best person to stay with, and that everything was fine.
Those events were completely unhealthy and the abuses I endured were not measurable by how many tears or how many years I cried.
For those of you out there who think your stories do not matter, are too small, or are too far away from the present to share ---> YOU are wrong.
When I read books by Maya Angelou about her childhood, the abusive people in her life, her teen pregnancy, and the toxic events that she survived, I realized that I had gone through the same.
A light bulb.
And I realized that it was not enough to have talked to a social worker or a teacher or an officer.
I needed to be an advocate. And tell the people who really need to hear it.
All of you.
If I could turn back time, I would March into the auditorium and tell all my peers. I would announce that I had divorced, mentally ill, unstable, abusive parents. And an enabling, narcissistic stepfather. I would push aside my shame, pride, worries, insecurities and desire to be hidden from the world. I would share my truths.
Adult me now knows that sharing means validating, empowering, and saving lives.
Sharing my stories could mean many people will take their trauma and abuse to authorities, to protectors, or just to the surface for themselves.
No experience is too small to make a difference. That is rational. That is the truth.
No matter how much time passes, I know what I have been through, and what I have to say will still be relevant because so many people are suffering.
The people around you may be suffering. And the difference in their life is the breaking of your silence.
advice
Mental health blogger, content creator, and creative writer. I write about trauma, mental health, and holistic wellness to empower other trauma survivors. Follow my blogs @Jadedsaviorblog @Startthrivingnotsurviving linktr.ee/jeangrey888
Receive stories by Jaded Savior Blog in

your feed