So My Therapist Asked Me Out For Coffee
Here's why I declined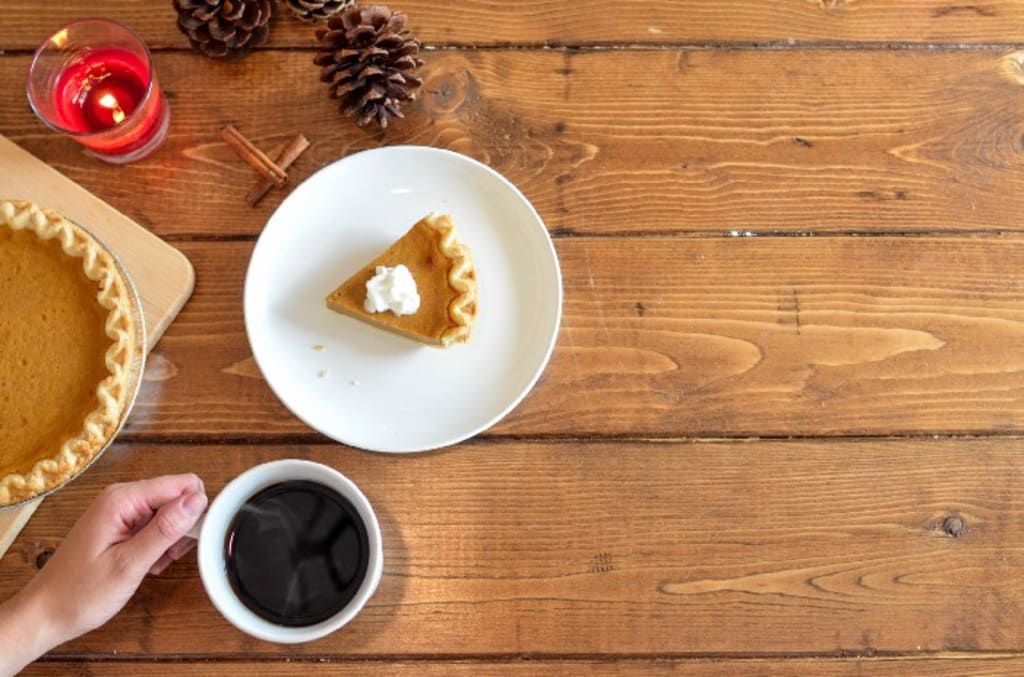 Photo by Element5 Digital on Unsplash
With a history of childhood trauma, anxiety and other ailments, therapy had been a godsend for me. Luckily, I hit the jackpot with my very first therapist, Sheryl, and felt I really connected with someone for the first time. It all went well for a few years —until one day she suddenly announced she was about to retire.
I felt like the rug had been pulled out from under my feet. In a panic, I went therapist shopping, trying to find a replacement, but no other therapist seemed the right fit. It just didn't feel right. They weren't her. So I gave up and decided I no longer needed therapy once Sheryl retired and that I would tackle life by myself again.
The day came, and I went to my final therapy session with dread. How would I cope going forward without that special connection in my life? It was terrifying. Then Sheryl said something confusing. She offered to meet up with me for coffee on a regular basis once she retired!
Hang on a minute. This wasn't supposed to happen, was it? Weren't therapists meant to ride off into the sunset, never to be seen again, not hang around coffee shops sharing cheesecake and cappuccinos with former clients? I was both elated and confused at the same time. I mean, sure, the thought was very enticing. Why not continue this special relationship without having to pay for it, and enjoy a delicious vanilla latte at the same time?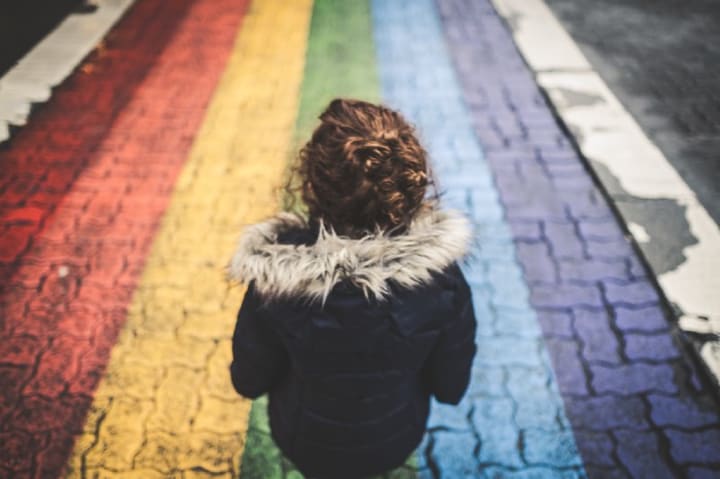 Professional psychology organisations (such as the American Psychological Association) have no explicit rules regarding therapists being friends with former clients. Their directives about what is referred to as dual relationships focus on friendships with current patients (nope!), and on sexual relationships with current and former patients (again, nope!). But maintaining a friendship with a former therapist is a grey area. According to David Palmiter, Ph.D., a professor of psychology at Marywood University and a fellow of the American Psychological Association, 'dual relationships are not disallowed as long as the client is not being hurt'.
So being friends with your former therapist is not expressly forbidden. In fact, and perhaps surprisingly, a 1989 study by Debra Borys and Kenneth Pope reported that 46 percent of therapists believed that becoming friends with former clients was ethical in some circumstances; by 1996, William Salisbury and Richard Kinnier found that this number had gone up to 70 percent; and in 2004, research carried out by Tracey Nigro and Max Uhlemann discovered that an astonishing 83 percent of therapists believed that becoming friends with former clients was ethical at least sometimes.
In light of this, it seemed meeting Sheryl for regular coffee catch-ups after ending therapy would be considered ethically okay. Still, something just didn't sit quite right. I realised the reason I benefited so much from the therapy relationship was that it was all about me, and it's not selfish to admit that because — after all — that's what psychotherapy and the therapeutic alliance are all about.
You're not there to make a friend, you're there to focus on you, not on your therapist — and you don't have to feel guilty about it! After all, a therapeutic relationship is no friendship, that's why it works. A friend wouldn't let you get away with talking exclusively about yourself for an hour without asking about their week or worries.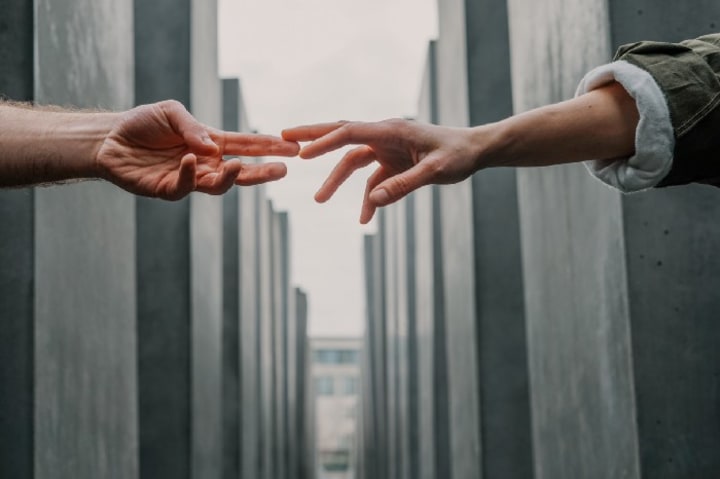 Then there's the power differential. Would I want a friend to know all the private issues that I had disclosed to my therapist over the years? Definitely not. Would Sheryl really be able to put all those personal discussions aside and treat me like any other friend? Hard to imagine. It would be awkward to have coffee and suddenly make only regular conversation with someone who knows all about your childhood trauma.
According to Australia Counselling, boundaries are the cornerstones of successful therapy and recognise this power differential. When catching up as friends after therapy, these boundaries naturally no longer apply. To me, this would feel like the safety net of therapy being pulled out from under my feet. How do you switch from one type of relationship (safe, and subject to clear boundaries and rules) to the other (unstructured and unpredictable)? I just couldn't imagine this ending well.
And, I asked myself, did I really want to get to know Sheryl outside the therapist's office and find out all about what she does outside this safe space? The answer was, no. What I wanted was to continue the unique therapy relationship. And as that couldn't happen, I saw no point in coffee dates. Sheryl seemed a little taken back by this revelation. I guess she'd assumed I'd be desperate for some contact even after her retirement, and she was trying to offer me this option — to 'make things easier' for me, as she admitted herself. But I realised that wasn't the type of contact I wanted.
It would have been hard and awkward to switch roles and suddenly try to remember to ask about her life and family. Up to that point, I'd always felt that these things were none of my business, so I deliberately refrained from asking about her personal life. But over a latte in the middle of Starbucks, it would most certainly feel awkward not to. And I decided I didn't want to do that and go down that road.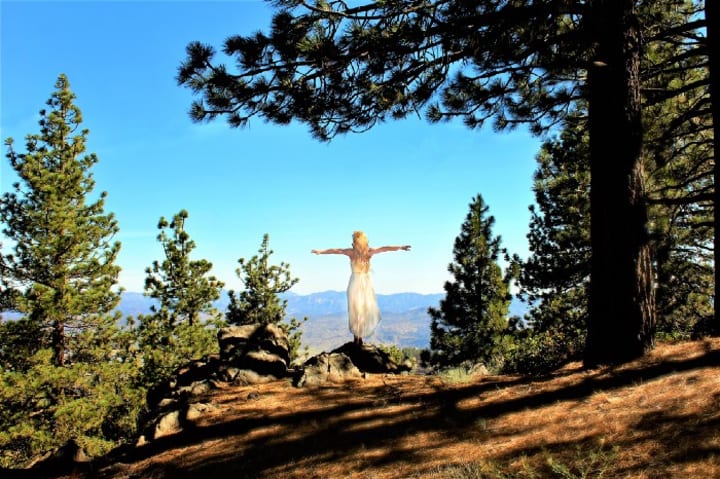 The reason I'd appreciated our relationship so much was precisely because it focused on me and allowed me to grow as a person. I didn't suddenly want to feel responsible for reciprocating this 'favour' — and, what's worse, perhaps risk discovering that the real Sheryl is actually someone I might not even like. How would this impact on the successful therapy outcome? It just wasn't worth finding out. So I declined the coffee invitation. And I haven't seen Sheryl in three years, since that last therapy session in her office.
*** Originally published on Medium ***
therapy
About the author
Nixie Adams is a freelance commercial German/English marketing and PR translator and editor based in Brisbane, Australia. 🌴☕ www.nyacommunications.com
Reader insights
Be the first to share your insights about this piece.
Add your insights