Seeking self-acceptance through emotionally a(void)ant partners.
What it looks like and how to develop self-awareness to address the root of the issue.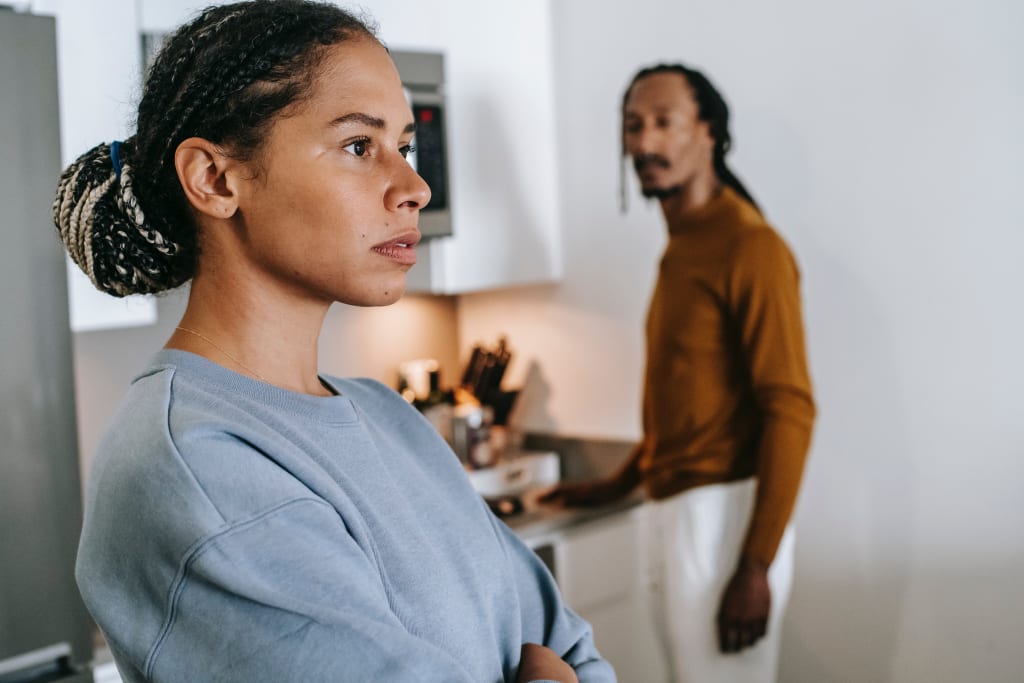 Photo by Alex Green from Pexels
It started off with such passion and adventure. This relationship felt different than others. It felt right. Now it feels empty. What happened?
When you were first together with your partner, they were seemingly very interested. It was fun and felt really rewarding when you spent time together. You wanted to talk about anything and everything to find common connections in your hobbies, interests and desires. This is what we do during the courtship period.
The other thing we do, by nature, is have sex. We physically explore the chemistry and chase the dopamine effect of having sexual interactions with this new partner. Between the newness of spending time having fun and being physically close, we feel what we call "love".
The feelings responsible for this emotional conclusion of love stem from the chemical reactions in our bodies. We feel hits of the following happy chemical reactions and it scratches an itch that some of us have chased all of our developmental years prior to dating.
Each and every reaction within our body that comes from dating and engaging in sex lead us to believe something very concrete about the relationship. It must be good for us. It must be right.
But there are severe impacts for summing up those reactions as love without also weighing in on the mental health of each individual as well as the emotional capacities of each. How healthy, willing, and able are each person when it comes to being intimate emotionally? How is each person expressing their feelings, boundaries, and honest desires during the early stages of the relationship?
Many people are so swept away by the feeling of the relationship that they do not work on the dynamics, values, and skillsets needed for a lasting healthy relationship to survive.
So months and even years in, the people in the relationship drift apart and grow resentful. One or more partners may feel depleted and unfulfilled in the dynamic. This can happen in any kind of relationship dynamic, whether the partners are gay, straight, monogamous, or consensually non-monogamous. These are human experiences and can ruin the integrity of the relationship when not treated properly.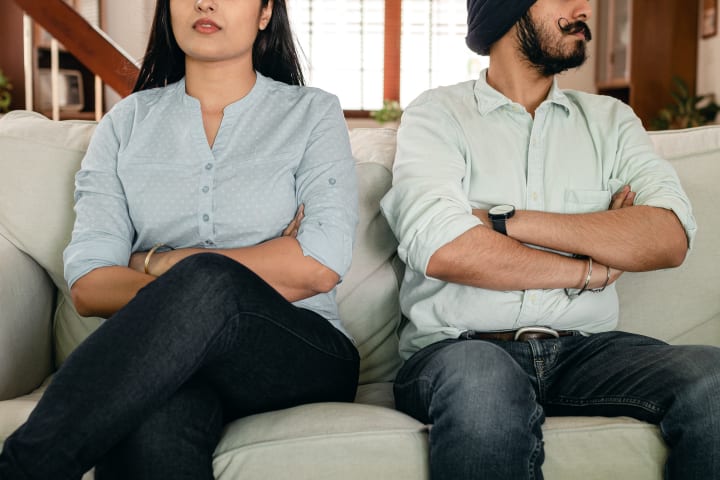 WHAT DOES A RELATIONSHIP LOOK LIKE THAT LACKS EMOTIONAL CONNECTION OR CAPACITY?
A relationship that started off exciting but lacking skill-building in the area of emotional development and trust will feel empty and untrustworthy later on. The people within that relationship will develop a sense of fear, doubt, and insecurity around how loyal or safe the relationship really is. They will not just doubt their partners but themselves.
A person will blame themselves for the emotional distance or lack of trust and ability to get through hard things together because they were raised prior to believing that it is always their fault when someone does not reciprocate or provide them with their needs.
However, it is highly likely that the person who feels distant and or hurt by the other partner has had difficulty expressing their own needs, or waited way too long into the relationship to be honest about what they really want.
We also grow and change over time, so our needs change too.
If you never got clear at the beginning on where you stand with important topics, it will be really hard to introduce those ideals later into the dynamic. Especially if you move in together and manage life responsibilities, as well as coparent.
Next, it is really hard to rely on, trust, or lean into your partner while struggling or working through life's obstacles when there is an emotional distance in the mix. If a partner is emotionally void or avoidant, both translate as that person not being committed to supporting you or being there for you. It makes a person feel very lonely and empty when they cannot turn to the person they love.
THIS MIGHT REMIND YOU GREATLY OF YOUR OWN CHILDHOOD. IN THAT DYNAMIC OF PARENT TO CHILD, YOU BLAMED YOURSELF TOO FOR THE DISTANCE AND MISTAKES MADE.
If mom or dad, or any other guardian who raised you, often made you feel like you were to blame for the distance or lack of bond in the relationship - you were unfortunately groomed for this experience with an emotionally void or avoidant partner.
You "never saw it coming" when the script flipped and you suddenly found yourself feeling lonely or hurt. You cannot process how things went from sexy and fun to empty and even scary. You do not want OUT because you love this person.
The chemicals have betrayed you. And so have your childhood memories.
When examining this situation and how it felt at the beginning of the romantic relationship, we have to look at the purpose of each of the chemicals and what it does to our bodies. We have to read clearly into how we fell in love and look at the facts around it.
Let's reverse the definitions and identify why you felt what you did. Let's look at it all from the perspective of searching for the trauma:
Dopamine is a neurotransmitter produced by the hypothalamus, a small region of the brain that helps you feel pleasure. It's an important part in your reward system, meaning the brain releases dopamine when you do things that feel good or pleasurable or when you complete a task. Dopamine also helps with movement and motivation.
Lack of motivation, movement, feeling depressed and detached from what used to bring you great joy (or pleasure) will occur when you are no longer engaging in the things that brought on those feelings. When you grow weary or detached from your emotionally a(void)ant partner, you have to sit with the emptiness or lack of fulfilled areas of your life. And it does not feel like love anymore.
Serotonin is another neurotransmitter produced when you feel satisfaction or importance. It also helps regulate your sleep, appetite and mood. Many anti-depressant medications are selective serotonin reuptake inhibitors (SSRI) that help boost levels of serotonin.
When you are feeling emotionally neglected, insecure, or like a burden - do you also notice yourself binge eating, gaining weight that is hard to lose, and sudden-onset insomnia as well as sleeping in late? Do you feel like you do not even recognize yourself because your moods are so all over the place or just unpredictable?
Oxytocin is a hormone produced by the hypothalamus and released by the pituitary gland that produces feelings of love and connection. Also known as the cuddle hormone, the brain may produce oxytocin during sex or maternal behavior such as childbirth or breastfeeding
How much do you want to cuddle your partner after they have been emotionally cruel, detached, or rude? Funny thing is, you may instantly want to be held after. Which is a sign of emotional abuse. Your most basic of instincts and unfulfilled need is making you crave being touched or held -- it is a red flag.
Endorphins are opioid peptides produced by the hypothalamus and pituitary glands that operate as neurotransmitters. They trigger positive feelings when you do something you enjoy such as having sex, laughing or exercising. They also stimulate pain relief, which is the same reaction that occurs chemically when taking prescription opioids. The euphoric feeling endorphins produce helps mask pain.
So when you are feeling all this pain, all this monumental disappointment, depletion, and emptiness in the relationship it should be a direct connection for you that you are no longer receiving the high from these chemicals. You are just feeling the pain of an emotionally avoidant or void relationship in its most vulnerable and transparent state.
The euphoric feeling you once got from sex, flirting, touching, kissing, and having exciting adventures together is now so scarce. In replace of it, your pain comes out through mood swings and frequent meltdowns. You lack the emotional regulation skills you need to repair these issues you are experiencing and you lack the self-awareness to know why it is occurring.
THIS IS A DEVASTATING CONSEQUENCE OF ABUSE THAT GETS MISDIAGNOSED AND MEDICATED INSTEAD OF BEING CALLED OUT.
Do people really have mental illnesses and conditions that exist due to biological factors and toxins put into the body? Absolutely.
Do people also have a series of symptoms that do not come up in the lab work and testing that doctors do to detect issues in the human body? YUP.
Emotional, sexual, and psychological abuse all damage the immune system slowly. You also damage your nervous system, ability to be self-aware as things are happening, and hinder your ability to flourish emotionally in the long run.
TRAUMA that comes from abuse needs to be recognized for what it is and treated accordingly. Not just to fix romantic relationship problems, but to fix the way we parent and how we treat ourselves. It is a human issue. One that survivors are helping bring awareness to every single time they share their stories of abuse.
The only way to work through the trauma is to understand it. The only way to prevent it is to change the way we perceive, examine, process, and produce. We have to change how we interact with one another and we have to put healthy methods for emotional growth as top-priority when forming relationships of any kind.
Medications and misdiagnosis are making people more sick and the issues more diluted. Abuse is going undetected and uncorrected in relationships. Victims of emotional abuse, especially in domestic partnerships, are being gaslit into thinking they are ill and broken. Society has put a focus on shaming the victim, rather than searching for the toxin that put the individual in harm's way.
This is not just a conversation to be had amongst the survivors who are brave enough to come forward and talk about their experiences. How they went from being happy and whole to feeling like a shell of a person. How their mental, physical, and emotional health deteriorated over a span of time (in front of everyone's eyes) while doctors and family members told them they were "fine".
THOUGH YOU FEEL EMPTY IN THE RELATIONSHIP BECAUSE OF THE LACK OF EMOTIONAL CONNECTION, YOU ARE ALSO SEARCHING FOR A SOLUTION TO SPITE YOUR OWN HAPPINESS.
The person who is in an unhealthy relationship dynamic will grow weaker, heavier, and more anxious over time as they try silently to find a fix for the problems. They will search within themselves, become obsessed with finding the solutions, and want to change themselves. They will not want to leave their partner(s) because it is not a question of love but satisfaction. Loyalty. Effort.
You have likely stayed way too long in an emotionally a(void)ant relationship because you thought that it was just something lacking within yourself that could be addressed and then everything would be okay. Everything would go back to how it was in the beginning. You lack the capacity at this point to see that everything that occured in the beginning led you to where you are now. So in a way it totally does seem like it is your fault. - Jean Grey
The issue is global and the blame lies in how the world has profited off of poor mental health and abuse. We can examine this issue from so many different contexts, looking at trauma - mental health - physical health - science - society - class - religion - gender - orientation etc. But it all comes down to one obvious factor. The world profits from the chaos and not enough is being done yet to make a big enough ripple effect around the world.
You might say that with technology, statistics, science, and all of these conclusions about human development (as well as the effects of trauma on the body and mind) there is already being enough change being made.
Yet I am one of billions of people who never learned about trauma, abuse, or the signs of emotional avoidant partners until I began reading stories from other survivors. Which led me to endless googling, reading, spending money on courses and education, as well as writing publically about it all. I have spent years and will spend my whole life (likely) researching all of these topics so I can educate others through my content. I will want to give a lot of this information out with no pay-wall or price otherwise because I want to bring great change to the world.
I will also spend many years to come healing from emotional abuse and learning how to navigate relationships I am already in. Not just with my spouse, but as a parent to three kids, and as a human being engaging in budding relationships for friendship, leisure and business. Because as humans we are communal creatures. We want, need, desire, and feed off of relationships. Which is why abuse is so profitable.
It was not any 'one' therapist, social worker, medical professional, CPS worker, state social services worker, authority or legal figure who sat me down and said "you are a victim of abuse." It was not a prominent and paid figure in our society whose role was designated to protect the common health of people.
I learned about being a victim from other victims.
I learned about abuse and red flags from content creators and empowered individuals who decided to take the science we have and match it with the stories from real people.
FOR YEARS I HAVE SEARCHED FOR MY OWN SELF-WORTH AND VALIDATION VIA SEX AND EMOTIONALLY AVOIDANT PARTNERS.
I chased those yummy and intoxicating feelings that come from beginning relationships. I committed in the long run to the empty feeling that came after because I was convinced it was me who needed to be fixed.
Wouldn't it be fun to tally up how much emotional damage and reparations needed to be repaid by the state or federal government - perhaps the World Health Organization (WHO) for all the abuse and emotional damage I received due to lack of funding, awareness, education, and advocacy in our society? Due to lack of support to the victims of abuse - the real root of all these emotionally avoidant people being created and perpetuated throughout generations?
What I learned from being in emotionally a(void)ant relationships is how to dive deep within myself for reasoning. Though I was off the mark and it was not only something I was lacking, I realized it was something I had never learned before.
I never knew better.
I never knew how to look at an early relationship and weigh in the value of it based on how well I could trust, understand, respect, or value my partners' dreams, goals, and honest opinions. Far worse, I kept my mouth shut and did not share my own.
What I was taught was to have that itch scratched, sometimes at all cost. Like guilting and gaslighting myself into years of mismatched, painful, and abusive relationships all to find out how I could better dress, smile, or perform.
The key to finding acceptance within myself had to do with how much I spent honoring and processing my own emotions. Even if my parents never taught me or I did not have a role model early on to show me how. It was on me and is now on me to learn how to say what I feel. To feel what I feel. And to believe in myself.
As far as partnerships go, once this is all realized there are only two outcomes. My partner(s), friend(s), and family member(s) hear about it and decide to commit to working on the issues for the goal of healing. Or they do not and I decide my sole commitment to healing matters most.
____________________________________________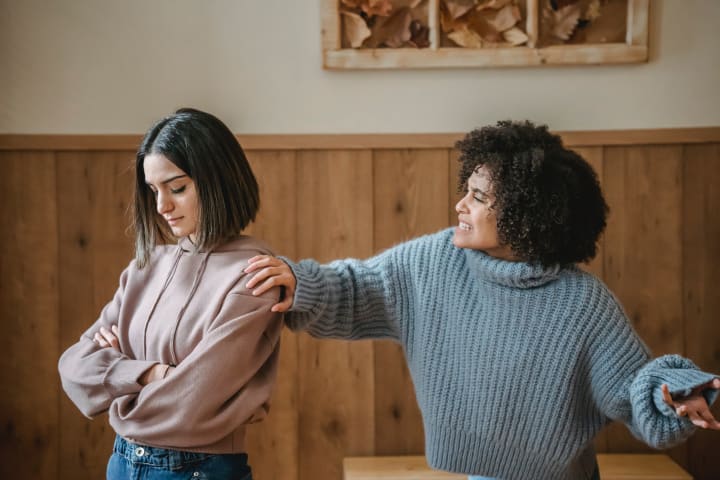 therapy
About the author
Mental Health Blogger, Content Creator, and Creative Writer. I write about trauma, mental health, and identity. I love to connect with and support other Trauma survivors + Neurodivergent Creators! (@jeangrey_rising on Tiktok and Medium )
Reader insights
Be the first to share your insights about this piece.
Add your insights