Remembering Talia Joy Castellano AKA TaliaJoy18
A Personal Blog Written to Try And Articulate My Gratitude For Having Found Taliajoy18 On Youtube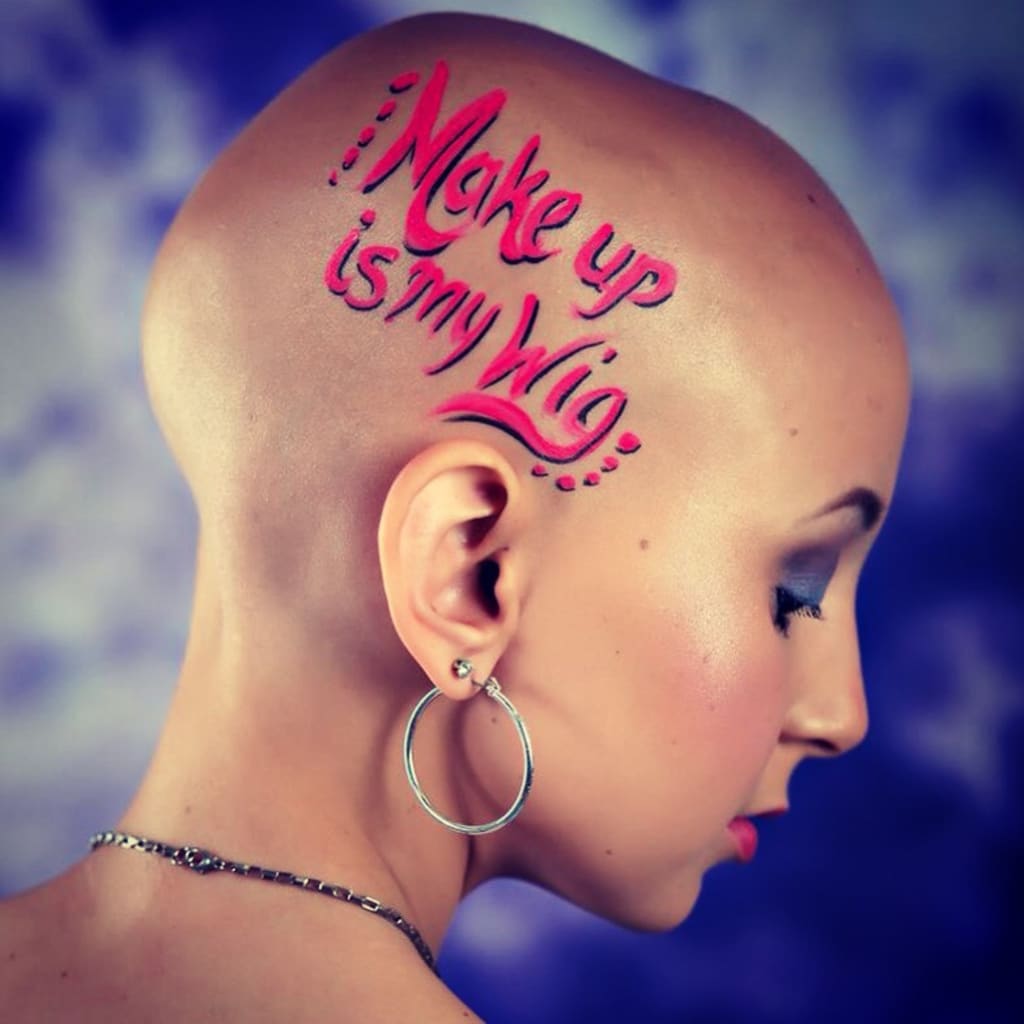 Photo By Tammy Delarosa
This is the personal blog I wrote after attending Talia's Celebration of Life Event; I am sharing it again because July 16, 2019 marks six years since she became our Guardian angel. I miss and love her beyond measure. Please donate to Talia's Legacy children's cancer foundation in her memory!
For weeks, I have been working hard to make money, and get things done so that I could take the weekend off, to attend Talia Joy Castellano's tribute. I first discovered Talia, after one of my dear friends did my make-up at a spiritual conference, and I wanted to learn how to put make-up on more expertly, so another friend recommended I watch make-up tutorial videos on YouTube. I now know, certainly, not by accident, I found Talia's YouTube channel. She was a spunky, full-of-life, talented make-up guru, and she was only 12 years old at the time. Before long, I connected with her through various social media platforms, and we communicated, and I became a fan/friend of Talia's over the Internet. She not only taught me about how to apply make-up from watching her videos, but she taught me how to be strong in the face of life's challenges, and to count your blessings, no matter what you're facing. Talia also bravely shared her difficult battle with cancer very openly in her vlogs. I always drew strength from her happy, bubbly personality, and wise outlook. In life, I faced many a challenge, thinking, what would Talia do or say. Over time, Talia's health declined, but her personality and flair for life never faltered. I prayed for her and her family daily, and sent encouraging messages, while she spent large amounts of time in the hospital, fighting two forms of childhood cancers. Being that she only lived about three hours from me, I had always hoped to meet her in person, and I'm sure we would have, if given the chance. About two weeks before Talia's passing, I began to send distant healing and prayers as much as I could, and as often as I could. Sometimes as a healer and a spiritual worker, I have to accept that healing does not always mean curative measures, but sending love and peace to the person to aid in whatever way feels fit. It touched my heart deeply when Jamie, "the psychic," host of the radio show, Cosmic Caffeine, was given the chance to do hands-on healing with Talia and her family in the hospital. Serving as an instrument that allowed healing to work through her, Jamie provided pain relief and peace to beautiful Talia. Through grace, Talia's loved ones were granted precious time with Talia, while she was awake and alert, that they might not have been given if Talia, her family, and Jamie, had not been so open, loving, and ready to do whatever needed to be done to allow love to help her. That is a beautiful example of how free will comes into play. Love and light is always there to help and guide us, but the choices we make impact our complete acceptance and accessibility of that beautiful intervention.
At two AM, on July 16, I was awakened from a deep sleep by my guide, Robin, who said, "Talia is transitioning." I had never sent healing to anyone transitioning from their physical into their spiritual form from a distance, so I didn't know what to do, and my heart ached from the thought of not seeing another video, or communicating with Talia over social media again, but, as a light worker, I have taken an unspoken vow to use my life as a vehicle to spread and carry love, serving them completely above all else. This sense of duty is often difficult, because my earthly human self has wishes, desires, and wants that do not always correlate with what is best for the highest good. This was certainly one of those times. My human heart wanted Talia to be here more than anything, so I gave myself a few minutes to grieve and accept that this was probably not going to be the case, and then took a deep breath, pulled myself together, gathered my favorite crystals, cleansed them, and formed them in the shape of a heart on the bed beside me. Then, I said aloud,"Okay, I am here to serve in whatever way matches Talia's needs right in this moment. Please help me to be of service." I closed my eyes and visualized Talia on her bed. The next thing I saw was myself floating above her, and then rolling out like a blanket, green light over her, beginning at her feet, going up to her shoulders. I also noticed I was taking slow, deep breaths, and, for a few minutes, it even felt like, somehow, I was helping her breathe, like remotely using my lung capacity to even out her breathing. My guide, Robin, then told me to call in Archangel Raphael, the angel of healing, and visualize placing my hand intuitively where I felt she needed assistance, to ease pain or bring comfort. I visualized one hand placed gently on her stomach, and the other hand over the heart, sending as much love and positive energy that I could. I did this for about a half-hour, and then my guide said, "Say a prayer." I bowed my head, sitting up on my bed, hands folded, and said, "I'm here to help as you now, and as a spiritual person, I know you always have a plan. If there's any way that those plans can change, so that beautiful Talia can stay here on earth, and finish more of her dreams, I will be eternally grateful, and help in any way I can to serve you more completely. If that is not possible, please ease her pain, and give her a special place in heaven. I vow, to you, and to her, that I will spend the rest of my life helping to educate about childhood cancer, and supporting Talia and her family in any way that I can. Eternally yours, Melissa."
Then, I placed my hand on my heart, and imagined sending out as much pink and white light as possible into my hand, and closed my eyes to visualize Talia placing that same hand where her heart would be. Tears began to fall, and I intuitively knew, with deep sadness, that her time here on earth was coming to an end. It took me a good 45 minutes to go back to sleep. I woke up at 11 AM, because my first appointment of the day was not until later, and at 12 noon, I saw the post that Talia had gotten her wings at 11:22 that same morning.
Even knowing hours before that it was going to happen, I was deeply saddened, and reached out to her family on social media, giving as much support, love, and prayers as possible. The family soon announced that there would be a public tribute to celebrate her life in Orlando. I wanted so much to go and be a part of it, to honor Talia, and embrace her beautiful family. Unfortunately, traveling for me takes more planning and money than it does for most, even if the destination is a simple three and a half hour car ride. Unable to drive, I need someone to do the driving, and in order to travel long distances, I am most comfortable, and do so most easily, with my electric wheelchair. If I have the luxury of bringing my electric wheelchair, that involves securing a van with an automatic ramp that my wheelchair can securely travel in, and renting a wheelchair-accessible van is very expensive, typically over $100/day, plus mileage once surpassing whatever the allowed miles. The tribute was starting at 7:30, and lasting until 10:30 at night, so I knew, most likely, we would need to pay for one night at a hotel. Therefore, a simple 24-hour trip can easily run hundreds of dollars! Which isn't that much of an issue when there's time to set money aside, but even working extra hours and cutting corners, I was unsure if I would be able to manage it, so I surrendered to Spirit and asked the angels to help me. Help me, they did indeed! One of my soul sisters Lisa came to visit, and because we are so close, she knew I was sad over Talia's passing. To my heart's delight, she and some other close friends rallied together, to help me get there. The experience was truly amazing.
When my friend went to pick up the van, the one they had available was brand new and a beautiful gold color, with the word "Star" written across one of the windows. We were going in style for Talia. Arriving in Orlando, we decided to have lunch at a restaurant in Disney's Marketplace. The restaurant we chose was called "the T-Rex." It was awesome. Once again, Talia gave us a huge sign that she was with us. The parking lot was filled and, within minutes, we got the best parking spot. Then, we put our name in for our table, and I had to use the rest room, so our table was given away. The hostess then explained that we would no longer be sitting in the Ice Age (the restaurant is divided into historical, geographical eras); we had been move to the Coral Reef area. In this section of the restaurant, there was a massive tropical fish tank, with hundreds of fish, like clownfish, and, of course, fish that looked like Dori, who is known to say, like Talia, "just keep swimming." In fact, we were seated directly in front of the tank, and moments later, a little girl went up to the tank and said, "Look. It's Dori! Just keep swimming." So, once again, we knew Talia was there with us.
We enjoyed our lunch and then celebrated Talia's 14th birthday, by ordering a huge chocolate cake with ice cream, called the chocolate Extinction, complete with a volcano that smoked. It was sinfully massive and amazing. We had plenty to take back to the hotel! Lunch was such an event that we had very little time to get back to the hotel and change for the tribute. Just for Talia, I brought almost all my make-up, and, thankfully, learning some of her trade secrets on YouTube, the make-up was both fun and pretty seamless. I wore a baby blue top, and a matching skirt with baby blue embroidery, because blue was Talia's favorite color. Upon arriving to the event, there were tons of news crews, traffic controllers, and you could feel the magic and tension in the air, all at the same time. Entering the church was like entering a Red Carpet event. As soon as you walked through the doors of the main Lobby, there were velvet ropes blocking off an area that had life-sized cut-outs of Talia in her edgy, stylish fashion, and a montaged backdrop with images of her glamorous eyes and her name. It indeed felt like Hollywood, honoring Talia. Then, once again, I'm sure Talia assisted in helping me get a spot in the auditorium where I could see everything, but where I also had privacy to share in the event with my friend, Becky, and say my goodbyes to sweet Talia. On every large screen, there were videos and photographs of Talia, beginning at birth and chronologically documenting her personality and her journey with cancer. The whole event was amazing, but the highlights for me were hearing her big sister, Mattia Joyce Castellano, sing "Dancing in the Sky" with her best friend, by Danni and Lizzy. If you've never heard that song, check it out on YouTube, as it captures the feelings experienced when someone you love dearly is now transitioned. Truly a perfect song to dedicate to Talia. The other highlight included watching Talia's best friend, Sheridan, perform a modern dance to the song, "No Day but Today" from Rent. Elegant, exquisite, and deeply moving are the only ways to describe it. Towards the end of the event, it was complete with a fashion show, and as the pastor stated in the beginning, I think Talia is one of the only people who would have a memorial so hip and special that it included a fashion show of her personal designs, with the help of Urbana Chappa. The collection is called Bald Chick Collection, and trust me when I say, the designs are edgy and hip. At the end, one of the most moving moments was hearing Desiree, Talia, and Mattia's mom, speak, and asking everyone to sing, "Happy Birthday" to Talia, which we did. Then, at the very end, if there was anyone left in the auditorium who had not shed a tear, this was the deal breaker. Talia's stepfather spoke about Desiree's endless support of Talia, and credited her with being an earth angel. You could feel his love for these girls. They even served little chocolate cupcakes with pink pearls on top. Absolutely perfect for Princess Talia! I made my way to Talia's sister, Mattia, and she immediately knew who I was. I thanked her for sharing her sister with the world, myself included, told her how much she and Talia meant to me, and promised to help in any way I can to fight childhood cancer and carry on Talia's legacy. Knowing that Mattia felt my same sense of loss, but 10,000 times more deeply, it was hard to hold back tears when speaking to her. It was a total honor. She was mature, sophisticated, and represented Talia beautifully. We took a photograph together, and then I went to her mother. Desiree knelt down beside my Chair and listened intently to everything I had to say, completely present, and she radiated love every moment. We embraced and also took pictures, and I promised her as well that I would continue to carry all of them in my heart, and help be part of Team Talia forever.
I feel more peace since being able to attend the tribute, and there are so many dreams Desiree and Mattia will carry on for Talia in her name, and I want to be a part of everything. They gave me permission to write this blog, and I want to thank Lisa, Jennifer, Sandra, Mattia, Desiree, and last but not least, everyone's angel, mine included, Talia Joy Castellano.
coping
I have been psychic since I was little, by the age of 7, I was also communicating with the departed. I use these gifts to help people worldwide. I am a songwriter, author, screenwriter, and YouTube creator who loves ASMR, music & makeup
Receive stories by Melissa Hevenor The Psychic In Your Pocket in

your feed