Queen is a trigger word;
And other things my mother ruined when I was growing up.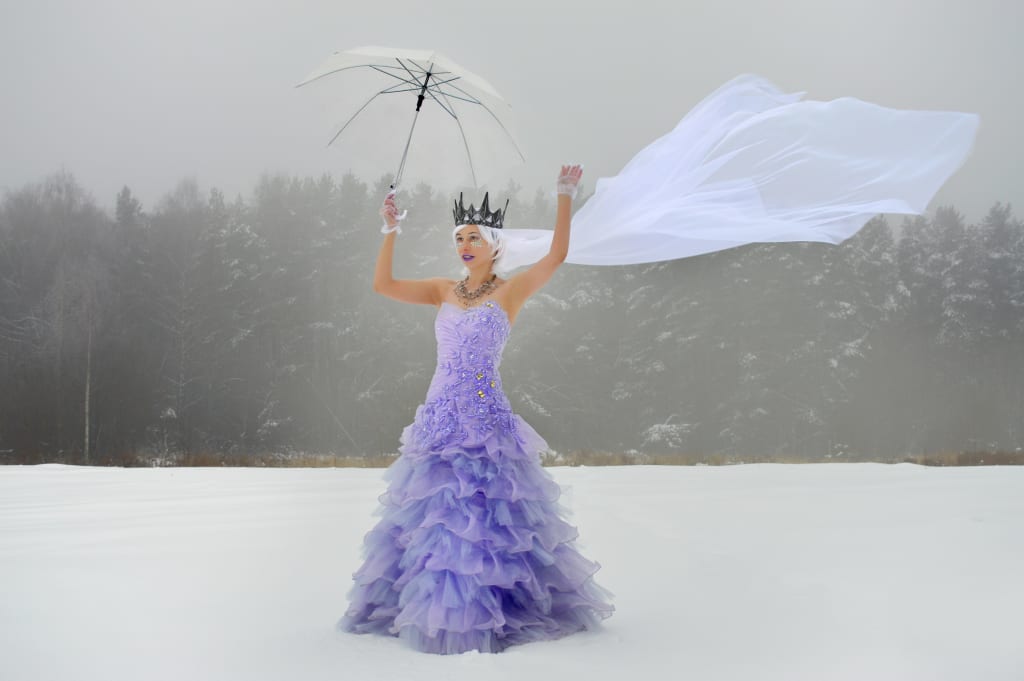 Photo by Victoria Borodinova from Pexels
I have a confession.
I hate the word Queen.
I have never had a good relationship with my parents.
My mother was hardly ever sober and she was my residential parent after the divorce.
Sometimes, between blackouts and rage, would come out a fragile voice and tenderness that scared me more than the anger I knew her for.
When someone is constantly abusive, tenderness or kindness feels wrong. Unnatural.
She would call me Queen. And talk about how I was her Queen.
And I grew up hating it. That fake kindness would come out to play. It almost felt supernatural when that persona met with me.
And that word, it felt foreign to me.
What did it even mean to her?
Surely there was not a "human" part of her soul hiding beneath the illness, the anger, the alcohol.....
I grew up around girls who had moms that were their best friends.
Mine tried attacking me while drunk on the regular. Mine did not talk to me about life or boys or behaviors or habits. Mine did not warn me about the bad people.
People like her.
Unstable. But calculated.
She was not abusive or bullying toward me out of a lack of willpower.
She knew what she was causing, she would see it in my eyes and my body language.
She would gaslight and manipulate.
Guilt me. Gift me things I didn't want or need, that she charged and we could not afford. Then lay all the stress and problems on me.
Many episodes of alcohol and anger went forgotten because she maintained a buzz constantly and then would get so drunk I saw a void in her eyes.
This was my home life for years. 16.
Until I became pregnant with my high school boyfriend's baby and she kicked me out. Threw me out with nothing. And then changed the locks.
The only texts and calls I got thereafter have been incoherent or angry or illegible.
I'll never forget when she texted me 5 years later telling me she had a baby cradle and baby items in my bedroom. My childhood bedroom that she was still "cleaning" every season and keeping as-is for me to return home.
With "baby queen".
My daughter.
The child she told me to abort.
The pregnancy she shamed me and abandoned me with, not minding that a family member on my birth father's side had to take me in.
I never did return.
Or so I told myself.
For 14 years I disassociated with a memory that I unblocked last summer.
After I began my healing journey in May of 2019, I began to practice shadow work and sit with myself to unlock deep-seeded issues that were giving me nightmares.
Every dream was the same.
I was an adult, with my daughter being a toddler again, and I was TRAPPED in my childhood bedroom. Trying to figure out how to escape and get my baby girl who she had locked somewhere else in the house.
PTSD.
Nightmares of my mother trying to kill me slowly with torture and mental games.
Nightmares of trying to run and getting out the front door with such elation, only to turn back GREEN faced realizing my toddler was still prisoner inside and I could no longer see a front door.
ANXIETY.
So I dove into my memories right on my couch. And I journeyed through memories, going back to after the birth of my daughter.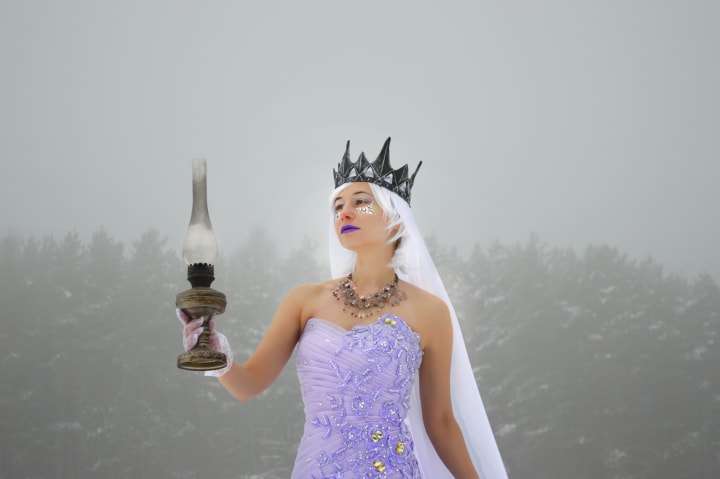 I then remembered a day I went to visit with the baby. And ended up being coerced into sleeping over with my one-month-old child.
I remembered drunk fist fighting at 1 am.
I remembered bugs in my bed and dust on the furniture.
I remembered breastfeeding my newborn and crying on the floor. Sleeping with her in my arms on hard wood.
I remembered calling my aunt [who had taken me in] the next day to come and get me.
I remembered stealing my social security card and other documents from her bedroom closet in secret while my aunt distracted her in the living room.
These were vital documents so I could as a minor apply for financial aid, a bank account, school, medical insurance, and have proper I.D. for my new life without parents. And I achieved it.
I blocked out that memory of sleeping over, of my child crying hard when she held her, of the sleepless night when I heard China breaking and cursing until after 3 am.
But the worst pain was the mistake I had made right before leaving those doors for good.
I had left baby clothing behind that had spit up on it.
8 months later my mother had that clothing in a bag and photographs of it sprawled out in my room along with other baby things I'd never seen before.
As evidence.
I had brought her and my birth father, who'd abandoned me at 15 to drugs, to court. At 17 years old with a 9-month-old baby, I testified against all 3 guardians: my mother, her husband, and my father.
And though Ieft with freedom legally from them all, I had a heavy heart. No abuse charges were made. No proof on my end was substantial enough to hold the case.
On their end, my mother presented photographs of my room all clean and a full fridge of food [which was never the case], baby items in various places of the room, and fresh laundry folded.
The pictures were dated and used as valid evidence to prove they supplied a loving, safe home that I was welcome back to with my child any time I wanted.
I declined and thankfully, lawfully was not able to be forced.
THIS IS NOT THE CASE IN EVERY STATE.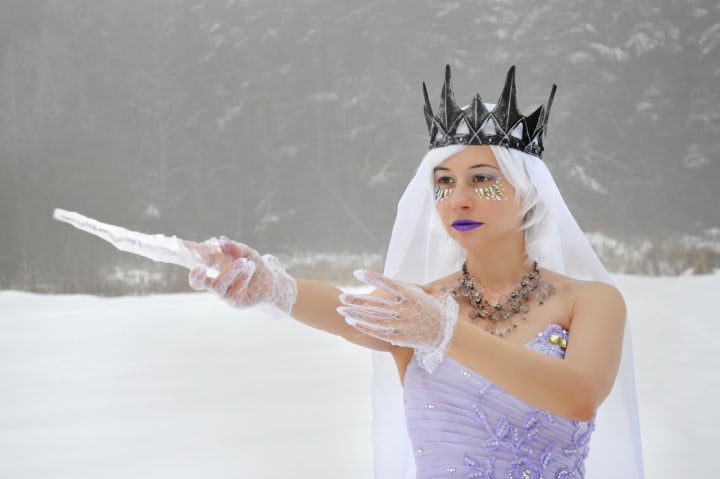 I realized I had blocked those memories because of how painful and shameful it was to have my own parent put me in such a bad position, this time affecting my own child.
And I rejected the memory of putting my own baby in danger because I was so upset about it.
Our brains are that powerful. We can rewrite, rewire or erase memories altogether just to protect ourselves.
Until we unlock the memories and suddenly connections are made.
And Pandora's box is unleashed.
I remembered that my boyfriend during college called me his Queen during a vulnerable moment he had, promising to propose and get an apartment with me. Something I had wanted to have because we were dating for years and I had a child already + a future to plan out.
One that would not wait for him.
So he pulled out what cards he could to keep me.
For another year and a half I stayed, until he left me finally via text announcing his affair with someone else.
I realized that QUEEN again meant prisoner.
It did not mean royal or special or strong.
And it was bestowed upon me by a person close to me who had no intention of keeping me.
Instead, I was cut loose and ghosted thereafter.
4 years, just gone.
Wasted.
We are not supposed to view experiences as wasted or unwanted.
We learn best through struggles and overcoming challenges.
Overcoming abuse is not a life obstacle.
It is a deterrent from living life.
It is a prison cell.
A nightmare in which you feel trapped over and over again.
Even long after you are safe.
Starting Jaded Savior blog taught me so much about myself.
My spiritual healing journey has taught me, through light and shadow work, that my duality of good and bad qualities come from abuse.
That I am inauthentic.
Or rather, void of identity and self esteem.
How could this have happened?
When women call eachother queen on the internet, it is the absolute best compliment.
It is a symbol of sisterhood and support.
Feminism. Empowerment.
Love.
When I am called queen, I shrivel.
It does not empower me.
But that trigger comes from abusers programming me to lose my identity.
To create one for me.
As it turns out, I have not known myself.
The traits I thought were me were symptoms of anxiety and depression.
The good news is, I AM NOT MY ANXIETY OR DEPRESSION.
I AM NOT TRAUMA.
I am also not lost or lacking of identity.
Beneath the layers of experiences is who I AM TO BECOME.
I once was a JADED SAVIOR.
Someone chronically wanting to save everybody but myself.
It wasn't until I left abuse through awareness and action that I was able to become something new.
Not a Queen.
Not a Jaded Savior of the Narcissists and Sociopaths.
But instead:
A path forger.
A dark-sorter.
A light-bringer.
A writer.
A creator.
Me.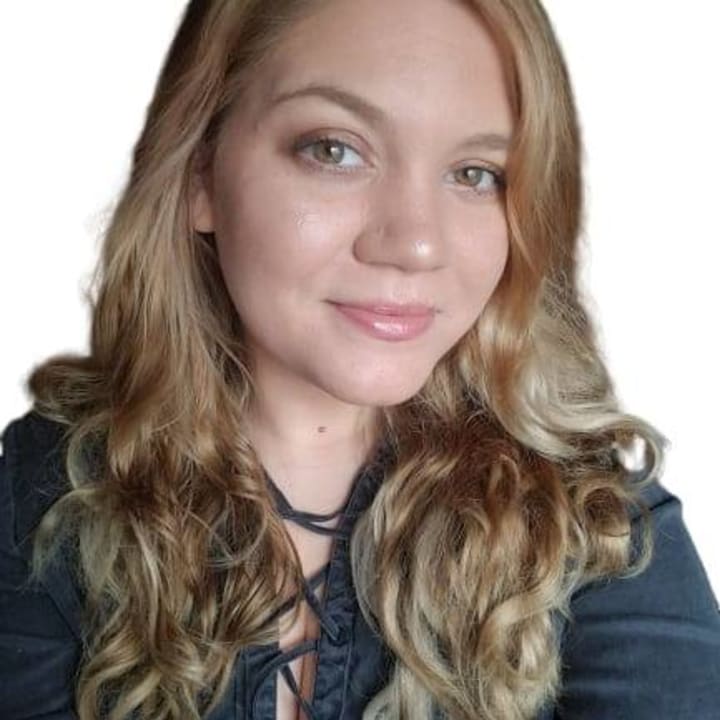 family
Mental health blogger, content creator, and creative writer. I write about trauma, mental health, and holistic wellness to empower other trauma survivors. Follow my blogs @Jadedsaviorblog @Startthrivingnotsurviving linktr.ee/jeangrey888
Receive stories by Jaded Savior Blog in

your feed