Psychiatric Admissions in Australia
1 in 5 Australians experience mental illness every year. Here's a guide of what the expect if you are one of those who need to seek an admission.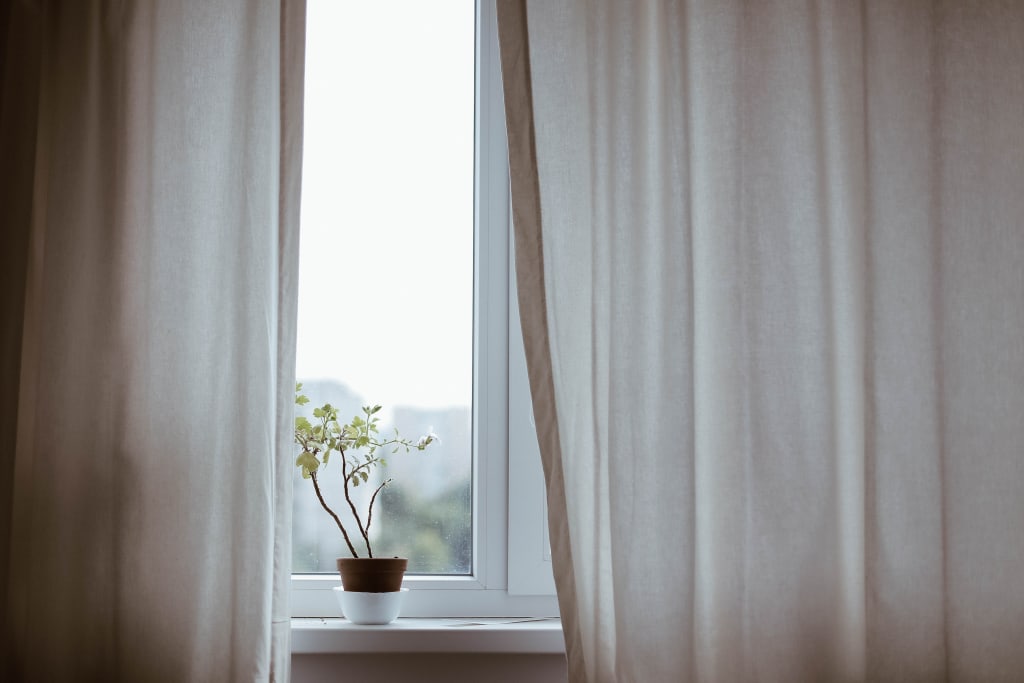 So you need to be admitted.
Hospitalizations can be scary. Whether it be your first admission, you are seeking an admission, or you're a battle-scarred-mental-illness-veteran in for another stint, here's what to expect and what it all means.
Systems
First up, let's start with the different systems. In Australia you're either a private patient or a public patient. Private patients are those who have access to health insurance or some kind of cover that sometimes allows them some more flexibility in the access to treatments. A public patient is someone who is accessing care through the public sector and usually through Medicare.
Types of Admissions
In most cases of psychiatric admissions, you are going to be an inpatient or an out/day patient. Inpatients are admitted and live in the ward while receiving treatment, whilst out/day patients return home after receiving treatment during the day. Depending on the level of care required, some inpatients may be allowed to spend the weekend or a night at their home pre release.
If you're an inpatient, there are two types of inpatient: Voluntary and non Voluntary. I've personally had the pleasure of being both at different times in my life. A voluntary patient has more privileges in the ward than the non voluntary. A voluntary admission is where a person agrees to be hospitalized for their own safety and well being. A voluntary patient also tends to have more of a say in the type of treatment they receive as they are aware enough to seek help. With a doctor's approval, they may be discharged when they see fit and be pardoned for day trips out of the ward with a doctor's approval. However, a non voluntary patient is often there because they have not agreed to pursue treatment or may not be in a state where they are aware that they are unwell and seen as a threat to themselves or others.
In most public hospitals you have two wards. One is a general psychiatric ward and the other is often referred to as a "locked ward." This is usually when non voluntary patients, patients with drug issues, or violent patients have their rooms.
Age Specific Wards
On top of these, there are also age specific wards. Children and adults are never in mixed wards. In Australia we tend to have three types. The children's ward, an adolescent (or teen) ward, and an adult ward. Hospitals are different in the way they operate and some may only have an adult ward and require children and adolescents to go to a specialist hospital according to their age. Hospitalizations for children is quite uncommon now as it can be more disruptive to the child, but if required still occur. When I was admitted as a teenager, I was admitted to a specialist adolescent ward that focused on providing suicidal teenagers care. It was a 14 bed facility that was at the very back of an adult ward in its own building at was in recent years shut down due to both investigations and a restructure of the system. When I was hospitalized in my early 20s, I initially found it a bit of a shock being in an adult ward, feeling extremely young in comparison with the 75 year old grandmother who was also there. That's the be expected in adult wards. However, some hospitals do take the age specific wards further by including elderly mental health wards.
Initial Admission
At some point, you and a doctor, a nurse, or mental health care professional have made an agreement that it's best for you to enter the care of a ward. Some people have the opportunity to visit home to collect clothes and belongings whilst others are admitted straight away. There will be opportunities for partners, friends, or families to bring you clothes and toiletries. Soap, shampoo, conditioner, moisturizer, and sanitary products are commonly supplied, but having our own things can make us feel a little more human.
It can be awkward and uncomfortable especially if you're already in an emotionally vulnerable state. Worry not, everyone is there for a very similar reason than you. Life in a ward can sometimes go a little slow so some people are piqued by the admission of a whole new person. There is usually a hand over period, where a nurse or doctor will escort you the ward to hand you over the care of the nurses and doctors in that section. They will confiscate phone cords, shoelaces, belts, razors, medication, and anything that could potentially be used to harm you or someone else. This is common practice and to be expected. Most wards allow you to keep your phones on you and when they need charging the nurses charge them in the office.
Once the initial paper work is sorted, you'll be run through the rules and expectations in the ward. They're pretty basic human things we all do without realizing (smoke in the designated areas, don't be a shit person, breakfast is at 8am). You'll be shown your room, they rarely look anything like a hotel room so don't get your hopes up. Beds are different to our regular ones. No sharp corners or bars. No springs in the mattresses. You'll usually have your own private bathroom but don't go expecting any shower curtains. Oh, and the sinks can only fill up so much.
Once you've formally been admitted and have a bed, your treatment will begin. You're often assessed by a doctor and/or psychologist in the first few days of being admitted. This helps determine the extent and type of help that will be best suited to your individual situation. It also allows for medication to be prescribed or reviewed. You may be prescribed a PRN medication while you are in hospital to help alleviate excess stresses.
What the fuck is a PRN?
A PRN is a medication that you request from your mental health nurse if you are feeling especially crappy. It's usually some form of mood stabilizer or perhaps a mild sedative to take the edge off. These help a lot, but do not abuse them.
I have access to treatment, now what?
Your days for the most part, will be structured. A combination of group therapy, occupational therapy, arts, psychology sessions, and social activities is rather common. However, this may vary depending on the treatment you receive and the way the hospital operates. From here, you will undergo treatment until you begin feeling safer and more emotionally balanced. You will have nurses and your team regular checking with you to see how you're tracking. When you're ready to be discharged, the hospital will normally give you access to external resources and support networks to keep you on track to recovery. You will have allocated visiting times where friends and family can come see you. This may be extremely difficult at first but a valuable opportunity for your personal recovery.
Remember, recovery is never linear. It isn't a destination you reach by going in a straight line. It isn't about returning to you previous health, but a journey of where you want to see yourself. Everyone's definition of recovery or recovered is different.