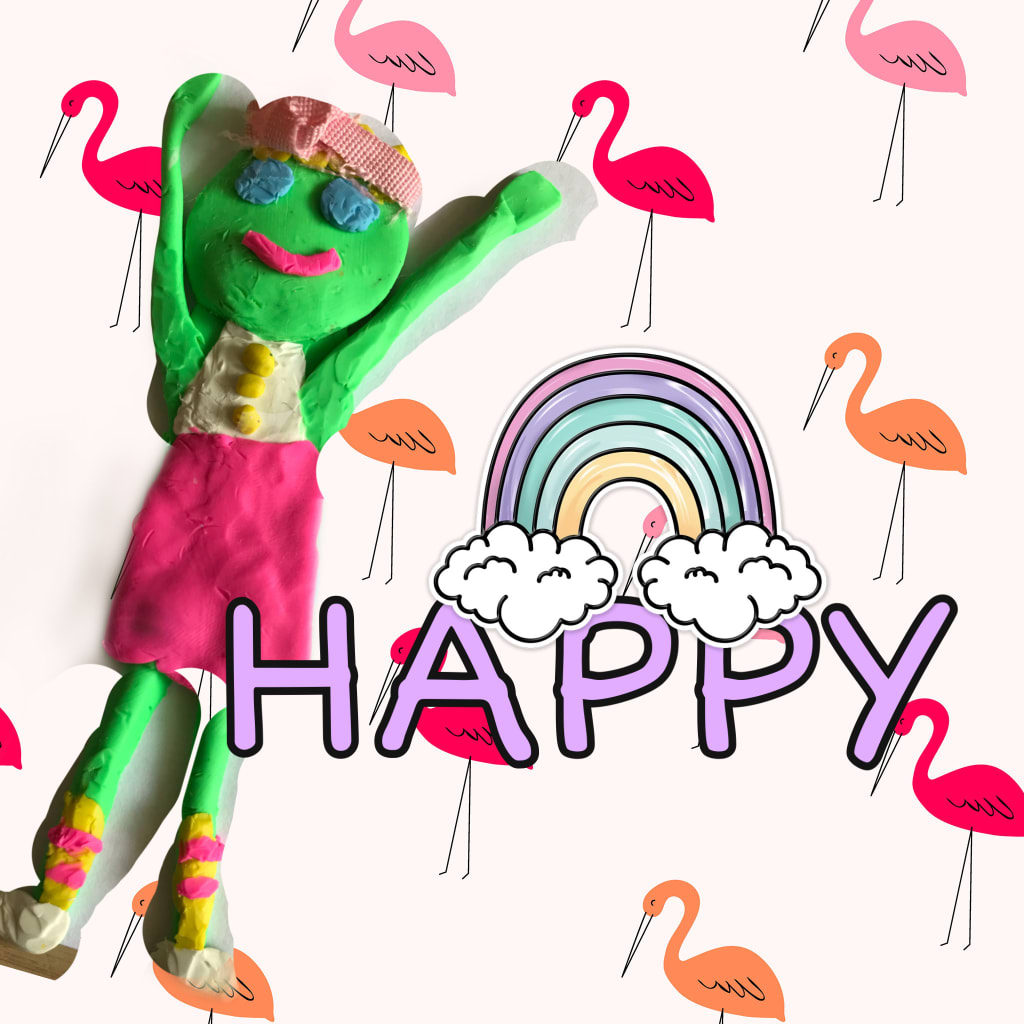 Art for healing
This is a story of finding joy through the creative act of healing.
I grew up in a household where both the mother and the father suffered from a severe lack of Spiritual guidance, having never healed from their own childhood traumas. It filled me with everything from a sense of unworthiness and self-hate to the fear of finding out who I truly was because I thought I must be terrible inside.
As time went on, these thoughts and feelings be came a belief system, as I internalized every painful message I was given, and every pain that the parents had carried. I became a punching bag for two people who most likely hated each other and themselves. I took on all of their anger, guilt and shame is if it were my own. I developed an internal loop of misery, negativity and despair, and felt responsible for their pain, as well as an imposed responsibility of having to protect the mother.
Through the tainted lens of self perception, my life became a series of failures because I allowed myself to feel like a failure, that being the only familiar sense of self this perception would permit. I later discovered that this was part of shoving down unresolved emotions from childhood.
I developed patterns of internal self abuse as well as external behaviors borne out of this conditioning that did not serve me well, and at times was not serving the best interest of others. This contributed to more pain; the cycling from repression.
In 2015 when this trauma resurfaced in my adulthood, it was horrific. I had no idea what was going on with me. It felt like a 15 alarm fire. My amygdala went into high gear. It brought with it suicidal ideation, terror, and abusive mental voices so loud that they seemed to come from outside my head. I was in a constant state of anxiety, fear, criticism, confusion and emotional dysregulation. It was extreme.
I tried all kinds of therapy, both inpatient and outpatient. I searched through multiple concoctions of medications. I used Ketamine and even electric shock therapies. Nothing worked. I was in mental and emotional Hell. This carried on for years.
A tip from a friend led me to a therapy called Internal Family Systems. These voices I hear are actually parts of me trying to guard me from the feelings held by aspects of my youth; the exiles of the past. Both the exiles and their protector parts carry the patterns of beliefs, emotions, and thoughts from the trauma, as learned by all the negative input they received. They are very forceful, these protector parts and make change very challenging.
I have learned to use art for parts to express themselves. Some parts like to draw using colored pens and pencils. We draw lessons about what happened to them. We draw pictures of what it will be like as they heal. Sometimes we draw parties of all parts in the same place, celebrating their newfound freedom.
Other parts like to play with clay. We pull chunks from bricks of different colors. We use our scissors and cut our way through to form shapes. We create their little bodies. We cut shapes of their pain. We make representations of their stuck feelings. We create scenarios of what they would like to feel instead. We've made figures of children, emotions, angels and even BRAINS! Despite their painful burdens, they like to talk through art; it helps them to know they are finally being heard, understood, and cared for.
Inside every child part is a little spark of joy. Tuning into them and giving them the opportunity to create their own art is a way to help uplift them as they heal.
May we all know the peace and joy of a happy inner family!