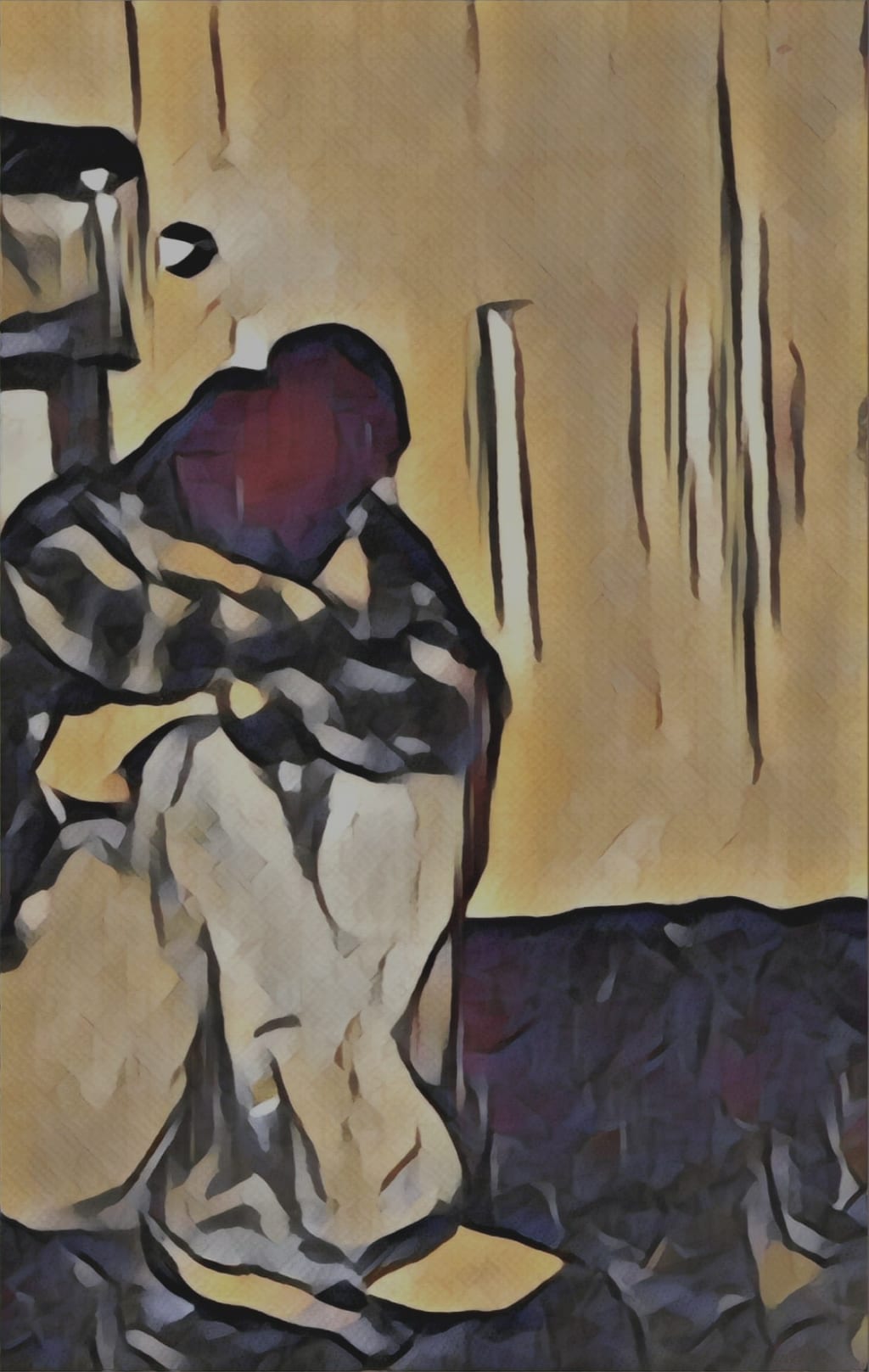 Art by Nausilee
As a child I constantly dreamed of becoming a writer one day. When I was about 12 years old, on a hot summer day, sitting alone outside – the first poem I ever created just came bursting out of me. It was so magical, almost unbelievable, I couldn't stop myself. I immediately went to my room to write it down, and as I had no journal at that time I used one of my notebooks for school – it only took about 15 minutes. Not realizing that bringing the notebook back to school with me everyday would change my life, It subsequently turned into my poetry journal. As the days, weeks, months and years went by I sat in each class with that notebook waiting for every moment I could write in it. I always had an appreciation for writing, research papers were my favorite – I always got good grades on them, but poetry was not something I knew I could do until I felt it hit me that one summerday… Sadly, my dream wasn't good enough for my parents, according to them it wasn't a real job to pursue or worth them eventually paying for college in that field of study. What's more, the emotional, physical, and sexual abuse my twin sister and I suffered in our family environment kept me trapped in a world of insecurities and self-hatred. I spent so much of my time either crying, sad, ashamed, afraid, and a myriad of other emotional disturbances, there was nothing left in me to focus on happiness. I was conditioned at a young age to feel worthless and be silent. Survivors of abuse never get the help they need right away, either because they're soul is so shattered that they can't ask for it, or the already limited resources fall short. This lack of compassion evolving in society – in my opinion – is going to bring all of humanity down to unimaginable chaos and fear, completely changing the way we were made; we are wired to be kind and compassionate.
Everytime I go to the store I try to look down as much as possible in an attempt to avoid people, it's to the point where I get groceries delivered a lot now. While it's true that I have intense anxiety in public and around people, that's not the issue here, the thing is that all I hear and see in stores makes me extremely sad. Mother's saying terribly hurtful things to children, father's yelling and cursing out of anger, children being ignored, physical punishments to keep the kids "in line" no matter what is going on – it breaks my heart. Of course there are kind and loving parents at the stores too, it's just hard to internalize that with all the child maltreatment these days. So I stay home and try to find some peace in writing about it, maybe helping others to understand and see society for what it is becoming, much like I am doing right now. My brain had no choice but to block huge chunks of my childhood out, for obvious reasons, but I still remember all the hurt, I can still feel the pain I felt in my heart whenever I was treated poorly by my mother. I mentioned parents in the stores because I have traumatic memories of my own that relate. My mother claims to have never treated her children badly, yet there were times when employees in the store tried to help us and said they would call the police on my mom. Boy did those employees wish they never said a word, my mother let them have it, because "no one tells her how to treat her kids" as she would say. When I wasn't being hurt by my mother, my grandfather stepped in to torture us even more. Tricking us from the age of 5 to let him sexually abuse us, my sister and I had to endure that for so many years. Around 12 years old I finally started to get far enough out of his reach, that's when the heavy denial and shame set in – maybe that's what let the poetry come out, since I had some relief from part of the abuse in my life. But what I gained in relief I also gained in confusion and questions. It was quite the storm!
If I hadn't started writing in my poetry notebook everyday at school when I did, I'm not sure my psyche could have handled what was bottled inside for much longer. I didn't know how beneficial and healthy journaling was back then, but I for sure knew that I had to write and writing felt good. It wasn't until I was married and moved away that I realized I didn't have to be afraid anymore, I wanted to finally try to live my dream. But my mental health was so beat up from my childhood that I had a hard time coping and it took me many years to rise up out of the ashes of my past. It was the support from my husband and sister, educational experiences about being a survivor, and proper treatment for depression/PTSD – that's when I considered myself to be in a place of self-compassion and I started writing again. This was the happiest I had ever been in my whole life! (well, except for the day my son was born)... Fast forward a few years to present day, still battling the incurable depression, progress is slow going. It's hard trying to fit into the mold society has of a "normal" life, especially with all the stigma of mental illness. At least I'm doing a lot better though, compared to over a decade ago, thanks to therapy, medication, and journaling… I am currently trying to publish my first book that is aimed towards helping women who have survived childhood abuse, then I plan to follow that up with my collection of poetry – and that's just the beginning… I decided to become a part of the Vocal community so I can get myself out there and create connections and meet people. I'm tired of hiding from the world… If you are reading this and would like to support my cause, appreciation is in my heart as your kindness and generosity will go a long way in helping me (Vocal now has a way you can tip a one time monetary gift, What a blessing!).
P.s. come back soon for more on this, as I have barely touched the surface.
God bless & peace abound,
Nausilee