My Story of Recovery from Opiate Addiction
Stories of Hope From The Atlanta Recovery Community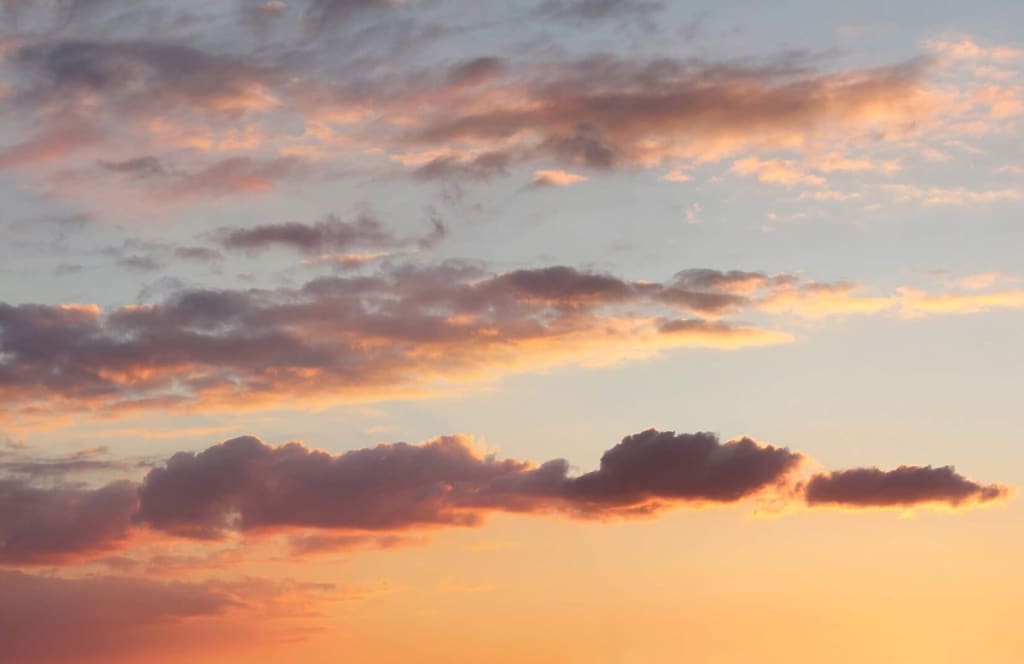 In the first installment of our Vocal article series in which we share stories of hope from members of the Atlanta addiction recovery community, Randy M. shares his personal battle with opiate addiction.
It all started innocently enough. I was having chronic issues with arthritis in my back. Things finally reached a point where the pain was unbearable for longer periods of time. That's when my doctor decided in lieu of trying to resolve the arthritis issues, it was time to start using prescription pain medications to ease the pain. At first, I took my medication as my doctor prescribed. I have to admit I was a bit concerned about using opiates because of the recent news articles related to heroin and painkiller abuse. I also have a tendency towards addictive behavior. Just the same, I wanted relief from my pain.
The euphoria and relaxation I got from that very first pill really caught my attention. I was able to resist the temptation to take another pill until it was time, but eventually, avoiding pain was more important than following the rules. I knew I would eventually run out of medication by taking my pills too frequently. I also realized that sooner or later, I might have to increase the doses to get the desired effect. The solution was finding multiple resources for purchasing pills.
Soon, I had three doctors writing prescriptions and a street dealer who was able to fill the gaps. Dependence had set in and the ugly head of addiction was starting to appear. When the cycle of addiction finally caught up with me, my personal problems became as painful as the actual pain from arthritis. For reasons I choose not to disclose, I eventually hit rock bottom and began thinking about getting help. The questions were how and where?
From Prescription Pills to Heroin
When taking a closer look at the heroin epidemic sweeping the country, one has to consider there is a plausible connection to opioid abuse. Opioids, pain medications, fall into the categories of hydrocodone, oxycodone, and morphine. Unfortunately, the effects of heroin are quite similar. Opioid pain medications are commonly prescribed and one of the most abused drugs in the United States.
The National Institute on Drug Abuse has amassed ample proof that abuse of opiates can lead to heroin use. The startling find is that over half of heroin users started out using opiates.
Going South
I live in a small community in the Northeast. Unfortunately, I have developed a bit of a negative reputation as a result of my drug addiction. When I started looking for a treatment center that specialized in treating opiate addiction, the first place I looked was at local facilities. I even expanded my search to a couple of the larger cities in the region.
During the process of searching for treatment centers, I had this nagging feeling of anxiety and guilt. I knew I would need residential inpatient treatment and I was deeply concerned there would be problems with me getting treatment too close to home. That's when I decided to think outside the box and think about temporarily relocating for treatment.
A local addiction treatment specialist who told me about the benefits of getting treatment as far away from home as possible. This person was well aware there was a number of high-quality drug treatment centers located in in the South. I had read some news articles about the sketchy nature of Florida treatment centers, so decided to stay clear of them. Atlanta, Georgia seemed like the ideal fit.
Getting Away From Home Made a Big Difference
After the first week in treatment down in Georgia, I knew I had made a solid decision, perhaps for the first time in a long time. I was feeling no pressure about the people, places and things I left behind. I knew that my drug-using friends, enablers and drug dealers would interfere with my focus. They couldn't touch me in Georgia. Here are a few of the ways I benefited from being in a Georgia rehab:
Bad influences couldn't touch me because they did not know where I was. I had privacy and didn't have to worry about being judged
The level of care was exceptional because the best rehabs hire the best clinicians and counselors who know how to innovate new treatment methods
The great weather and attached amenities created a relaxed atmosphere, making me more comfortable and better able to focus on therapy
The Atlanta drug rehab scene is incredibly robust. I got the opportunity to experience new 12 step meetings and fellowships and develop a support system of others in recovery—all with a clean slate. There are well over 2,000 meetings a week and the recovery community even has a private Facebook Group.
Recovering
After leaving inpatient treatment, I transitioned to an outpatient drug rehab and stayed in a sober living home for five months. Once I completed that I had the option to return home, but instead decided to permanently move to Metro Atlanta in order to stay plugged into my recovery network. There are few cities that have the AA meeting selection that Atlanta has. I also got involved in Heroin Anonymous, which has a very vibrant recovery community in the area.
I've now been sober for well over a year, started in a new career, am renting a home and have made many true friends. I truly enjoy my new, sober life. For an opiate addict like me, it is truly a surreal experience that I am eternally grateful for.