Mental Health and Los Angeles' Homelessness Crisis: Why "Vanishing at the Cecil Hotel" Is One of the Most Important Documentaries on Netflix
The series observes the devastating impact of mental illness and the stigma surrounding it and teaches us that the dire problem of homelessness in the city of Los Angeles is only getting worse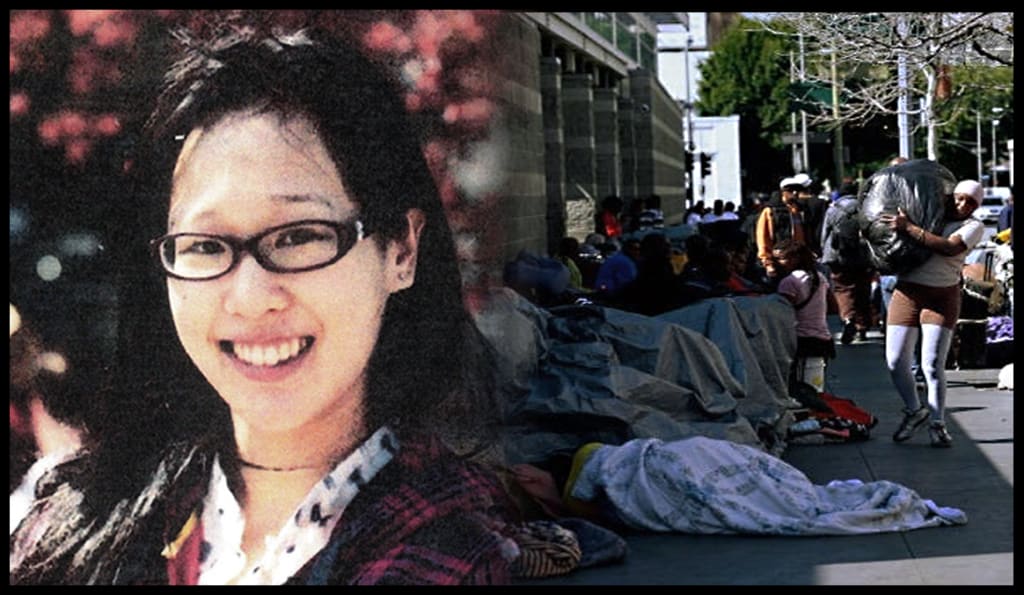 Spoiler alert: It may be best to only read on if you have already watched the documentary series.
"Crime Scene: The Vanishing at the Cecil Hotel" is not about a cursed hotel. This documentary series is so much more than that and I personally believe that it is one of the most important documentaries to air on Netflix. So many current issues are covered that are generally brushed under the carpet and left to rot and this is one of the reasons why it must be watched.
Elisa Lam believed that experiencing Los Angeles would change her life for the better. She wanted to discover "La La Land". Instead, what she discovered was not the glamorous city she had in mind - staying only a few streets away from Skid Row in a hotel infamous for its tragic history, riddled with stories of death, drug abuse and serial killer lodgings, Elisa was faced with a gruesome reality - that reality is Los Angeles's gaping wealth divide which is only widening as time goes on.
Elisa's dreamy expectations of LA being heavily dampened by the poverty she found herself in would have no doubt contributed to her worsening mental state during her stay at the Cecil Hotel. Los Angeles is often depicted as the city where people go to find themselves - after all, it's Hollywood's home - but the reality is that the city has many more dimensions that are not represented on holiday websites or tourist leaflets.
I have seen for myself only a fraction of the poverty which adorns the streets of LA when I visited in 2019 and what I saw was shocking enough. People are living in tents only streets away from where millionaires sleep comfortably in their high-rise apartments and mansions. A taxi driver told me "The council are building more apartments in downtown LA but it's only for the wealthy. They won't do anything about the problem of homelessness."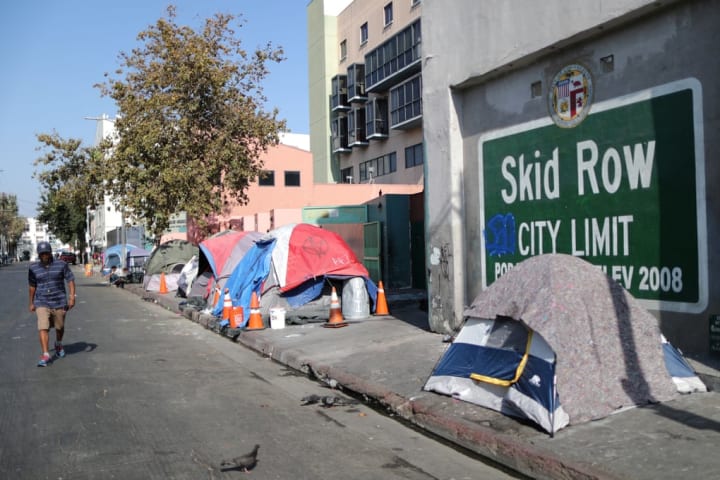 This is brought to light in the documentary also and it is clearly highlighted how much the homeless have been forgotten about in the city - for 100 years they have been shoved aside to make space for rich newcomers. Last year it was estimated that there are about 66,433 people living on the streets in Los Angeles and this increased by 12.7% between 2019 and 2020. The main cause of homelessness in the city is too many underpaid jobs and lack of affordable housing.
The fact that Elisa ended up losing her life in a place where she was looking to escape from her troubles is truly heartbreaking. She was incredibly bright, but severely mentally ill, and I believe that parallels can be drawn between Elisa's condition and the way in which the impoverished are treated in LA. Elisa was the victim of bipolar disorder, a mental illness which is heavily stigmatised like many other mental health conditions. Some people might speculate that Elisa should have been more responsible and taken her medication as it had been prescribed to her - and whilst I agree that we all have a responsibility for our own self care, there can be many reasons why people don't take their medication. These can include the stigma behind being prescribed medication for a mental illness and not wanting to become dependent on medication. In Elisa's case, the fact she strongly believed going to Los Angeles would help her find herself may have made her feel as if she wouldn't need her medication once she got to the City of Angels - she'd be okay without it.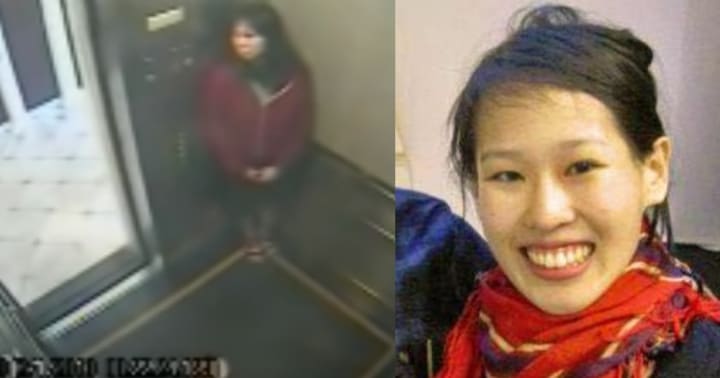 But as the documentary demonstrated, the symptoms of bipolar disorder can become so severe that they cause people to do things that are completely out of character and even lead to a person's death. This is why mental illness needs to be better understood and why Elisa could have had more help - her sister mentioned she had had severe psychotic episodes at home previously, so why didn't her family make sure she was 100% safe and well before she travelled alone? It would be wrong lay the blame on her family though - Elisa was an adult after all and they had to let her travel if she wanted to.
The problem of homelessness in LA suffers the same stigma as Elisa's illness in a society where the elite are catered to and the poor are simply pushed aside. A Los Angeles Times analysis conducted in 2019 discovered that 67% of people living on the streets suffer from a mental illness or substance abuse disorder - a direct result of the city's lack of social care for its poorer residents. Just like those living on Skid Row, Elisa felt rejected by society, misunderstood. Her worsening mental health was a product of the same system which has left millions of Americans deprived - a system which belongs to the billionaire class, a system which wants to maintain a spectacular image at all costs, a system which doesn't want to talk about mental health issues.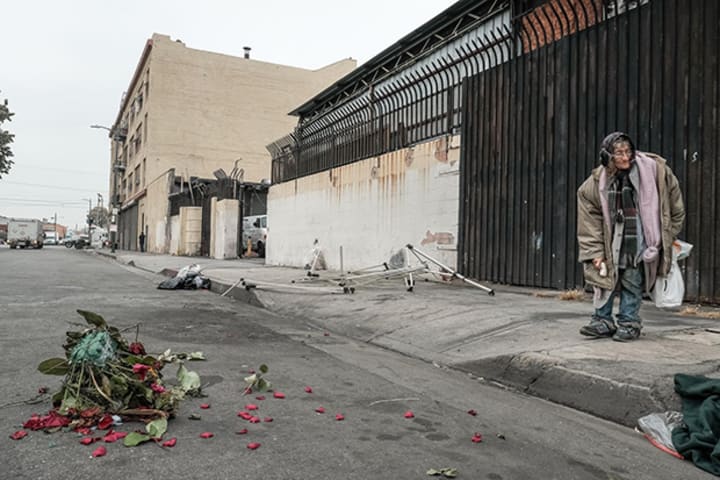 The Cecil Hotel, too, is a product of its environment. It is not a cursed place in the paranormal sense - it is cursed in the fact that lives have been needlessly lost there through the lack of resources and funding that are contributed to Skid Row. Although the Cecil Hotel has provided many with shelter, tragedies are bound to happen when people are not given the help they need to battle drug addiction, mental illness and crime involvement. The lack of security at the hotel was also shocking to begin with.
These are the reasons why "Crime Scene: Vanishing at the Cecil Hotel" is so desperately relevant in today's society. With the pandemic taking hold of the world, more people than ever before are grappling with mental health issues and the wealth gap continues to increase worldwide. There will be more deaths like Elisa's if we don't start to talk about mental health and more people will resort to living on the streets if we continue to value wealth over human lives.
movie review
About the author
Writer, blogger, nature geek, veggie, left-wing, film & tv lover.
Loves to socialise but also likes to stay at home and play tropico.
🐌🌻🍭💋👾🧠⚡️🪐
Reader insights
Be the first to share your insights about this piece.
Add your insights