Mental Growth
Things can get better, but only if you give them time.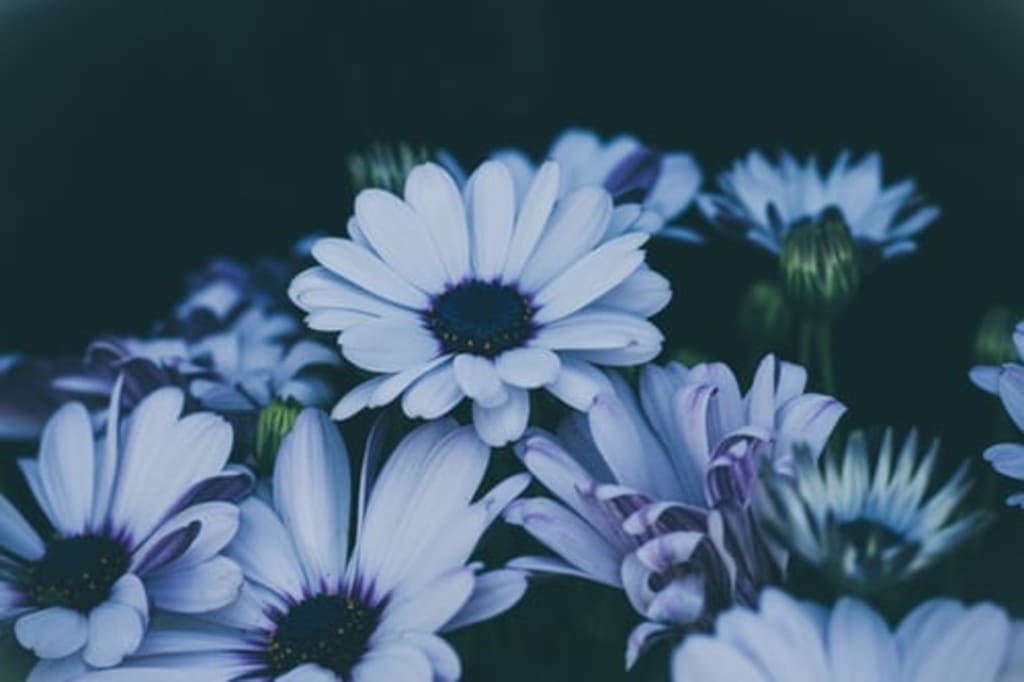 "When 'I' is replaced with 'We', Illness becomes Wellness" – Malcom X
In April I posted a blog titled, Living with a Mind That Wants to Die and a Body That's Fighting to Stay Alive. I had a lot of mixed emotions, as that was the first blog that I had shared that was so raw and vulnerable. I figured that now that it's been over six months since I posted that blog and that I've have grown so much mentally since then, I thought that I would give a little update from April to now.
As I stated before, that particular post left me with a lot of mixed feelings. But, it also brought up a lot of positive questions and remarks from friends and family. I was shocked to see all of the positive comments with that post because I didn't know how people would react to it. Having those positive interactions with the people that read that blog helped push me to write about what I really wanted to write about—my depression. It's so much more comfortable to sit and write about anxiety rather than depression because anxiety is more commonly spoken and talked about than depression is.
I wrote that piece before I had started my Ketamine injections, and my depression was at an all-time high. And though I didn't communicate much about it through that blog, or even with friends and family, I was struggling with my chronic suicidality quite a bit as well.
If you've kept up with my most recent blogs, you already know how much these injections have helped me to learn how to better manage my depression and suicidality. If you haven't read it, I encourage you to read my blog, Hope—which is also posted on this site—that blog will help give you a better picture of how helpful these injections have been. But let's focus on my mental growth for this blog.
I'm going to be honest, I still really struggle with staying strong and living with my mind that wants to die and a body that's fighting to survive, but not as much as when I posted that blog. These mental illnesses that I have are chronic and may never go away. But now, I'm okay with having to live with these illnesses. I see them as a reason to keep going, rather than a reason to give up. Struggling with chronic depression, anxiety, and suicidality has only made me want to fight these battles even more.
In April, I had had enough with fighting those battles, which is why I started ketamine injections shortly after I posted that blog. In the past seven months, I've learned not to let these illnesses control my life. Instead, I'm learning how to cope with these illnesses and control them, rather than them controlling me. Honestly, it's really difficult. There are days where I want to stop fighting for the day and just let those illnesses control how I spend my day. But now, I realize that that's an awful coping strategy, and I can only get better by fighting these battles each and every day.
I've also started to really put in the work to stay on top of my mental health by actually being honest in my therapy sessions about how I'm feeling—which has been extremely difficult and uncomfortable for me, but I'm getting better at it with every session. In addition to working hard in therapy, I have decided to go back to an outpatient facility and participate in an Intensive Outpatient Program—or IOP for short—for a couple of weeks to stay on top of my mental health before it gets on top of me.
That's also a big difference from my state of mind in April, where I didn't want to put in the work to get better and put my mental wellbeing first at all. Now, I want to put in the work, as uncomfortable as it is, I want to stay on top of my mental health.
There are still days when I feel like my own mind is my worst enemy, but I'm learning how to redirect some of those negative thought processes. Instead of hating, or sometimes even believe the lies my mind was telling me, I now acknowledge that they're there, and then redirect those thoughts. For example, the lie that comes to mind on a near-daily basis is that I can be a burden to others and that my friends and family only like me because they feel like they have to. But that thought is not a true statement. When that thought comes to my mind, I ask myself simple questions such as, "Is that a fact or a feeling? It's a feeling. Good, it's just a feeling. Now that you know that the feeling is just a feeling, a false feeling, let's try to focus on the fact. The fact is that you are not a burden to others and you have friends and family who all love you immensely. Don't let that feeling linger in your mind; just focus on the facts." I usually repeat that to myself a few times before I'm able to redirect those negative thoughts and get them out of my mind. It's definitely still a work in process, but I'm getting better at it.
You see, in April, I wouldn't even have bothered to take the 20 seconds to reframe those thoughts, and I would just let it fester and grow inside of my mind. I've grown a lot mentally this year, and I'm very proud of myself, and I know my friends and family are proud of me as well.
As I wrap up this 'little' update of mine, I also want to acknowledge that I'm going to struggle with my depression and other mental illnesses for probably the rest of my life. But this year, I have learned how to not let them control me. But, I also want to acknowledge that I couldn't be where I am today without the support from my family and friends to help me make this year better than years past. For that, I am eternally grateful. I don't fear my mind on a daily basis, or as much as I did several months ago. I still have a long way to go in this recovery process, but I'm finally on the path to healing, not only because I'm putting the work in to get better, but because I have countless support from my friends and family, who have all helped to guide me down this new path. So with that being said, thank you to everyone who has helped me find hope even in the darkest of times.
If you enjoy reading my stories, leave me a tip, or even share my posts on social media! And and all support helps 😊
depression
About the author
I am a 21-year-old aspiring writer. I find joy in writing about things I'm passionate about such as mental and physical health as well as ending the stigma surrounding suicide and mental illnesses.
Reader insights
Be the first to share your insights about this piece.
Add your insights