"Living Your Best Life" Doesn't Have to Be In the Future
You can live that best life here and now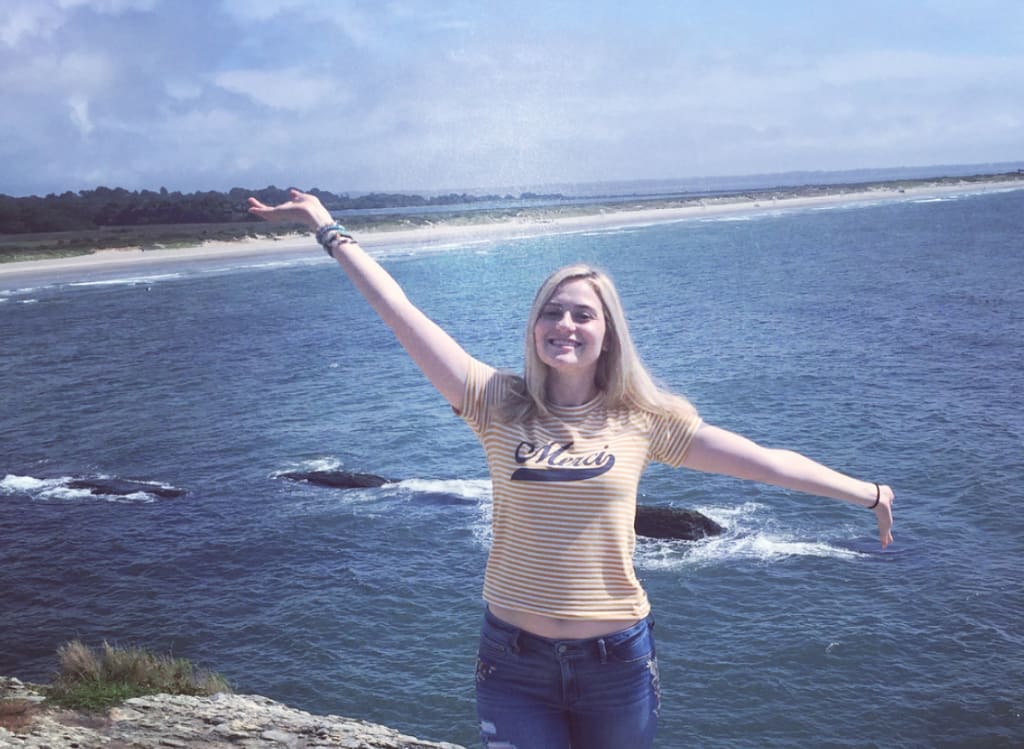 If you've been on Instagram or Twitter in the last few years, you've most likely seen the term "living your best life" thrown around quite. I actually enjoy the concept, but I do feel that it's a bit exclusive. Who is allowed to "live their best life?" Typically, it's people on vacation, or people who just landed their dream job, or people in a seemingly ideal romantic relationship. We flock towards all the picture-perfect snapshots of people's lives, we say things like "Omg this is GOALS!" and quietly accept that one day, maybe we will have that same kind of happiness.
I have a few problems with this. Of course, I think it's healthy to be happy for others and celebrate their successes, when do we get to celebrate our own? Why are there restrictions around what is worth celebrating, and what is not that glamorous or cool? It's no secret that the majority of us are living entirely in the future, waiting for the next best thing, wishing and dreaming that our fairy tale will come. Maybe it will, perhaps it won't, but can't we be happy in the present moment?
What is holding us back from finding joy in the little things, and celebrating all of our tiny victories? And while we're there, why can't we take a minute to realize that the photos of people online never tell the whole story? No one's life is perfect.
In some ways, it's a good thing to always be reaching for more, because it's fun to manifest and reach new goals. But at the same time, being perpetually unsatisfied with ourselves and our current reality is quite a miserable way to exist. I am not where I would like to be, but I am so proud of how far I've come! I want to say that I'm living the current version of my best life.
The inspiration for this piece came from one of my own Instagram posts, where ironically, I was on vacation. I wasn't anywhere super fancy or tropical; it was a place I've been probably a dozen times throughout my life. I was single at the time, I just had to get an excused withdrawal for two online classes due to mental health issues, and I was still working a minimum wage restaurant job that I hated.
Nothing was ideal, but I was happy, nonetheless. I posted a photo of me drinking Jasmine green tea at my favorite local cafe, wearing a bunch of bracelets, my best friend made for me, and I appreciated the gorgeous weather. I made the decision that I am allowed to live my best life.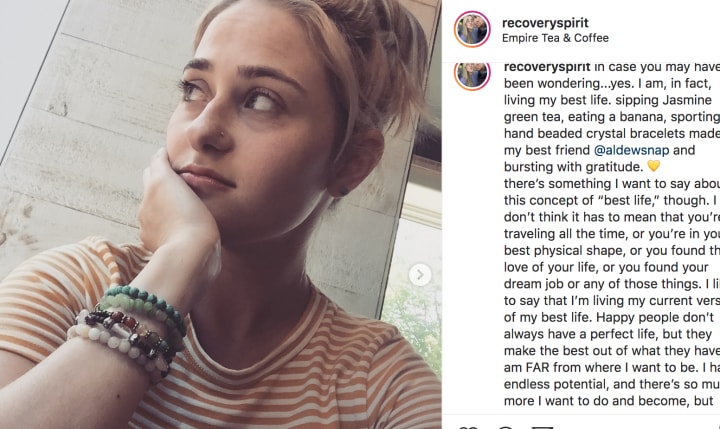 There are many theories on what happiness truly is, and I don't have the answers. Yet, as a person who has dealt with mental illness, I know that life does not have to be absolutely majestic for you to have fun and be grateful. For me, one of the most significant reasons for my bliss is the simple fact that I have proved myself to be a warrior, mentally, physically, and spiritually.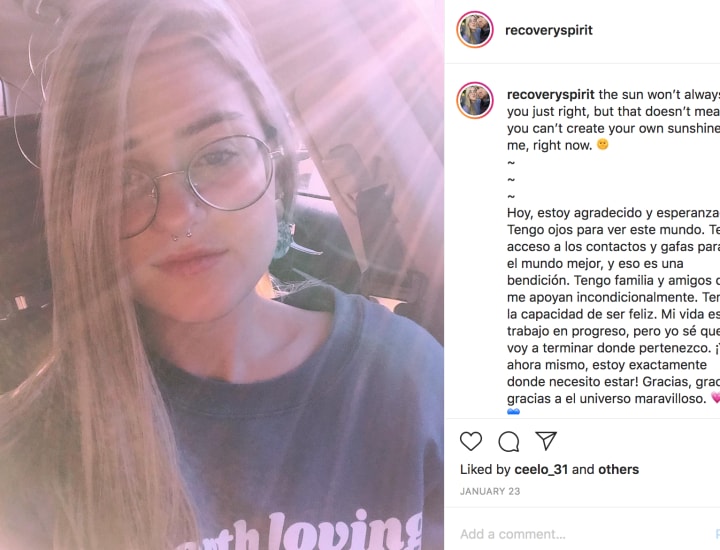 I think a lot of us that have struggled with mental illness can more easily find joy in the simple moments, like drinking a good cup of tea, sporting some cute bracelets, spending time with loved ones, or enjoying the sunny weather. And why shouldn't we revel in these pleasant times? You don't have to wait until you travel to that ideal destination to post about your happiness, you don't have to wait for anything; you can be cheerful right now. Go live your best life!