Living with Anxiety
Surviving Single Motherhood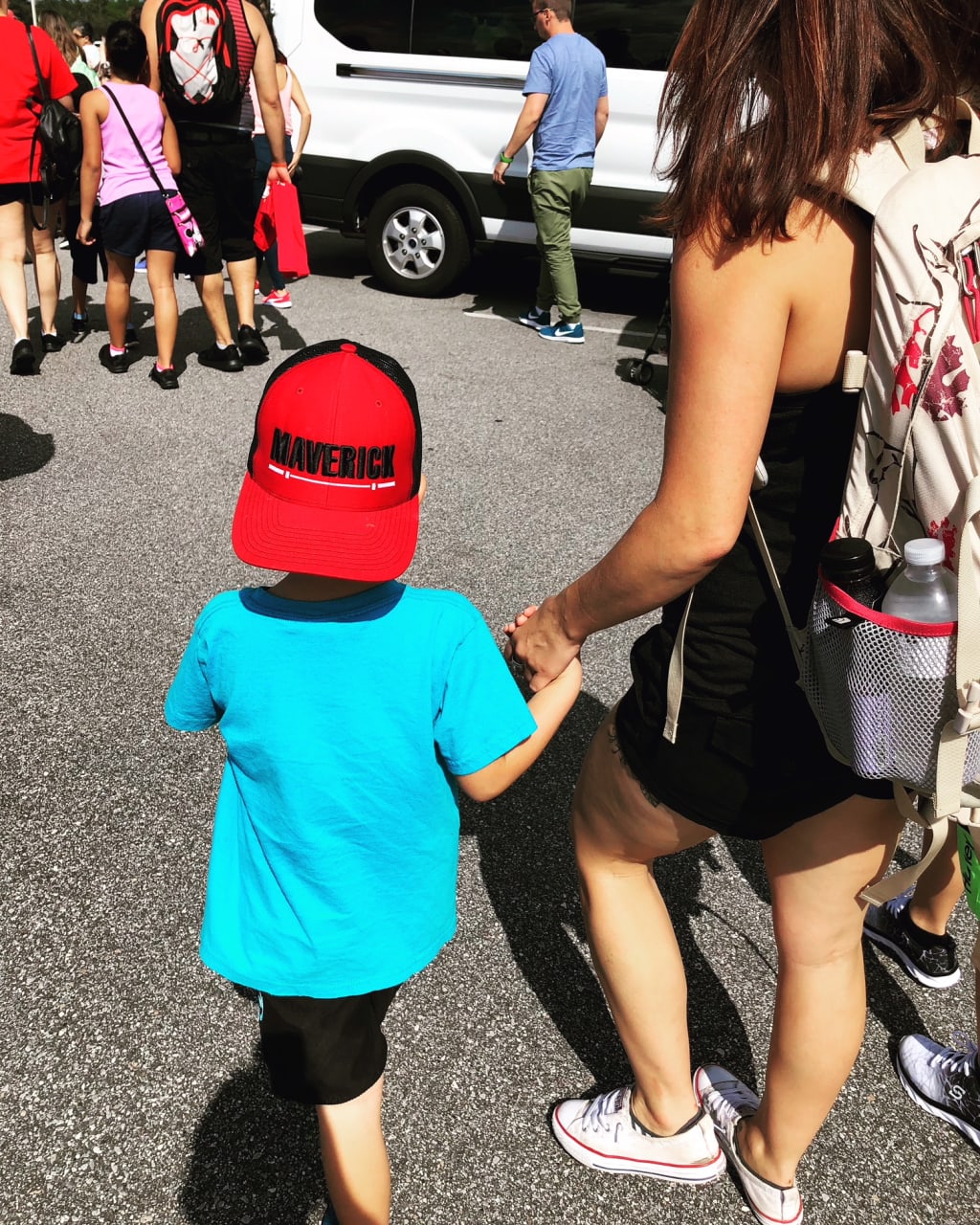 I am 36 yrs old, single mother and recently diagnosed with ADHD and anxiety. I want to share my story because so many people think that adults diagnosed with ADHD are full of crap and people with anxiety need to "chill out". Well, living with anxiety and having your mind constantly going and worrying is not easy to shut off. I didn't realize I had ADHD until my 5-year-old son needed to be evaluated for it. I started researching the symptoms and finding out I had a lot of the symptoms but I never told anyone. My best friend and mother is the only one who could tame anxiety attacks I would have or the overthinking and constant worry that plagued me every single day. I needed to find a way to get ahold of it so I could help my son as he was officially diagnosed with ADHD at the age of 7. One fact I did not know was that this is hereditary and my mother was diagnosed with ADHD in her 60s! I now have two jobs, bought a house for my children and I. The anxiety has gotten so much worse with all the stress that comes from owning a home as a single mother, but it is manageable. Sharing my story will hopefully shed light on the stigma that is given to adults living with ADHD and anxiety. We suffer and fight it everyday. As a mother we HAVE to be strong for our children and I do not want to let them down in the future.
As I sit here and write my story I realize how much I have accomplished since being diagnosed and knowing it is possible and there are people out there who will understand how you feel when you silently think everyone hates you or that your mind will constantly race about how much more money you need so bills aren't late. When I can feel an anxiety attack coming my heart starts racing and I can't sit still. I get emotional and people do not get that I am getting emotional due to my ADHD and that I'm unable to control my emotional outburst. I see my son suffer at school and have the same urge to randomly hug people he knows. The funny thing is is that I do the same thing!!!! I will randomly hug my friends, family and children because well I felt, "I needed too". After every other way to try and subdue my son's ADHD, he was finally prescribed medication. His father will not agree to the medication and it is so hard to see my son still suffer at school every day. I'm hoping for a resolution in the future so I can see my amazing child flourish in school.
So, now I would like to tell you some coping ideas I have tried for myself. The biggest one that keeps my anxiety in check is exercise. I joined CrossFit about five years ago and I am only able to go about one to three times per week. It is the one place I push myself, see how strong I can be, release those endorphins that help keep my anxiety at a minimum. I'm also obsessed with essential oils. I started finding different recipes for focusing and anxiety. I have little roller balls and on our way to school my two boys both know its time for their focus oils, and they help each other put it on their neck and chest before school. I also have a small diffuser in my office at work and one in each bedroom. Also, I take vitamins every day. I take a few vitamins that did research on for ADHD and anxiety. My son and I both have our daily routines. Daily routines were hard for me to stick by. I am naturally a go with the flow kind of person, so sticking to a routine was a learning experience for me. I HAD to learn how to structure myself so I could help teach my son how to do it for himself as well. I still struggle every day but I am getting better.
To any mother reading this story, please know you are not alone and it is possible to survive with ADHD and anxiety. Stick together and never give up!
anxiety
I am a single mother of two wonderful little boys. I am trying to stay afloat every single day and somehow manange to always be able to laugh, smile and give lots of hugs to the people I love.