Life with Depression, Anxiety and Agoraphobia
Healing is messy. There will be both good and bad days. We need to be patient and gentle with ourselves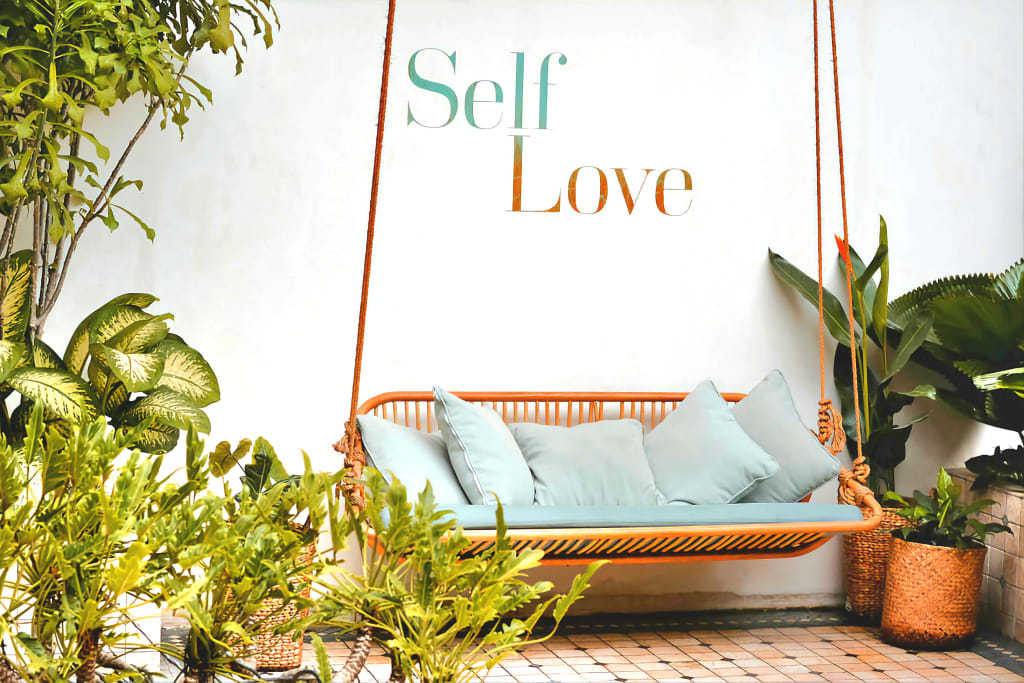 Photo by Content Pixie on Unsplash
On the morning of 27th July, I was getting ready to keep my appointment with my psychiatrist scheduled at 10.30 a.m. I was already feeling exhausted despite only being awake for 4 hours.

I don't struggle to shower but I struggle a lot to change into clothes that are acceptable in public and comb my hair. It just takes a huge toll on me.

I finally got ready and checked the time on my phone only to realize that I had a text from the nurse who works at the psychiatric clinic.

'Hi Dharrsheena, good morning. Dr. Salina has a meeting to attend and hence can't meet you today. Is it okay if you meet Dr. Victor*?'

*Victor isn't his real name

My anxiety skyrocketed and I was very agitated. I don't do well with sudden changes, surprises, or any form of spontaneity.

I'll give an analogy as an example. If I were to be given a ball, throwing the ball right at me would cause me extreme stress and anxiety.

I would prefer for the ball to be rolled slowly towards me. That way, I know the ball is coming and I can prepare myself to receive it.

I've been seeing Dr. Salina for the past year and I have never seen any other psychiatrist. I didn't even know who Dr. Victor was.

I thought of cancelling the appointment but remembered that I still needed to go there to get my medications. So, I texted the nurse back.

'Hi, good morning! I don't think I would want to meet Dr. Victor. I'll just wait for my new appointment date to meet Dr. Salina but I'll come there shortly to collect my medications.'

I got a prompt reply from her.

'Oh no, Dr. Victor is really good. You can meet him and collect your medications.'

I knew there was no point arguing with her so I texted back a quick 'Okay' and left my house.

Ten minutes later, I reached the clinic. I found a parking spot and quickly parallel parked. I was about to get out of my car when a car pulled up behind me.

My agoraphobia which was right beneath the surface when I left my house immediately reared its ugly head high above the surface.

I had to open my car door and quickly open my umbrella as it was raining and I was panicking doing that in the view of the person who parked behind me.

So, I thought I would wait until they got out of their car. I waited for 15 minutes and it was already 10.25 a.m.

This made me panic even more because I always like to be where I have to be at least 20 minutes earlier than the time I'm supposed to be there.

My fear of not being punctual took over and I got out of the car and quickly opened my umbrella. To my horror, the rain had stopped! I didn't realize it! Now I was going to look like a fool walking with an umbrella.
I wanted to close the umbrella and put it back in my car but the person was still inside their car behind me and I was so scared of embarrassing myself.

It was going to be so embarrassing to have opened an umbrella without realizing the rain had stopped, then realizing and closing it and putting it back inside my car.

It was also going to be so embarrassing if I walked to the clinic with an open umbrella when it wasn't raining.

I just didn't know how to get out of this situation and I was panicking because I didn't know which would be less embarrassing.

I could feel a full-blown panic attack on the way and I quickly decided I was just going to walk to the clinic with an open umbrella.

So, that's what I did, pretending there was an imaginary rain and thank God the incoming panic attack subsided.

Upon reaching the clinic, the nurse took my vitals and while doing that, she did what I hated the most. Small talk!
I just tried my best to go along with it, smiling (not that she could see it over my face mask) and nodding whenever necessary.

Shortly after, I was called into the room by Dr. Victor. He asked how I was doing. I straight up told him that I have a difficult time talking let alone opening up to new people but I will answer whatever questions he asked if I felt comfortable with it.

I knew he wouldn't mind as I saw papers from my file sprawled out on his table. He must have studied my file before calling me in. I'm sure he knew I was an introvert.

"What is your daily routine like?" he asked.

"Now it mostly revolves around Vocal, the platform I write for. I'll either be writing something new, researching a topic I'm bound to write about, or reading the stories of other writers", I answered.

He then asked, "Do you spend time outdoors?"

"Yup, just within my house compound but only about once or twice a week after I started writing on Vocal because sometimes when I'm writing, I don't want to interrupt the momentum", I said truthfully.

He then went on and on about the benefits of being outdoors, the sunlight, and the fresh air. If that wasn't enough, he started going on about doing things out of my comfort zone.

"Do you exercise?" he asked to which I replied, "Yes, about 5 days a week. I do indoor walking for an hour each day and that covers about 7500 steps which is equivalent to 5.5 km".

He suggested I expose myself to the outdoors more. He said I should be able to set goals for myself as I'm the only one who knows me the best.

I have a very short attention span and at that moment, I was thankful for that because although what he said did trigger me, I didn't feel the full impact of it as I had already partially zoned out.

He then continued talking about something which I have no recollection of as I had fully zoned out at this point. I was somewhere else but my body was sitting in front of him and nodding whenever it felt appropriate.

I only zoned back in when he handed me my medications and said, "Please don't overdose. I read what you did in your file".

"Don't worry, I won't. I'm in a better place now"

"Even if you're not in a better place, please don't ever do it. It would hurt everyone around you and those who care about you. Even we feel depressed if our patients do this. Don't be selfish".

Selfish. That word triggered me so bad but I remained calm, thanked him, and walked out of his room.

On the way back home, I could only think about how shitty he made me feel about myself.
Yes, this is the first time he has met me and just reading up about me from my file doesn't really help him to know exactly what I had gone through and currently going through.

He may have said everything he did with good intentions and I'm not blaming him in any way. I'm just saying how it made me feel.

He said I needed to step out of my comfort zone, gradually, every two weeks. What he doesn't know is the extent I struggle even inside my comfort zone.
Not every day is a good day. I have days where I still can't do anything, even the things in my comfort zone.

So for now, my priority is to be comfortable in my comfort zone. I'm not at all living but merely surviving as life is a struggle for me.

He told me to not be selfish. If I indeed was selfish, I would have done what I did before reaching my teenage years.
I held on and did my best to survive for 21 years before giving in to the demons in my head.

Calling me selfish only makes me want to do it more as I felt unappreciated for the effort I had put in for 21 years.

But don't worry, I won't. I love writing and I'm so happy to have discovered Vocal and the Vocal Facebook groups where I've made wonderful friends.

The reason I wrote this was to show how mentally unstable I am, how my depression, anxiety, and agoraphobia affect me, and how small things trigger me.

I've pushed myself beyond my breaking point for far too long and now, I want to be gentle and patient with myself.

I've forced myself to do things I don't like just for the happiness of others but now, I want to focus on my happiness.

Now, I need to be there for myself. I need to put myself first. I need to be my number one priority.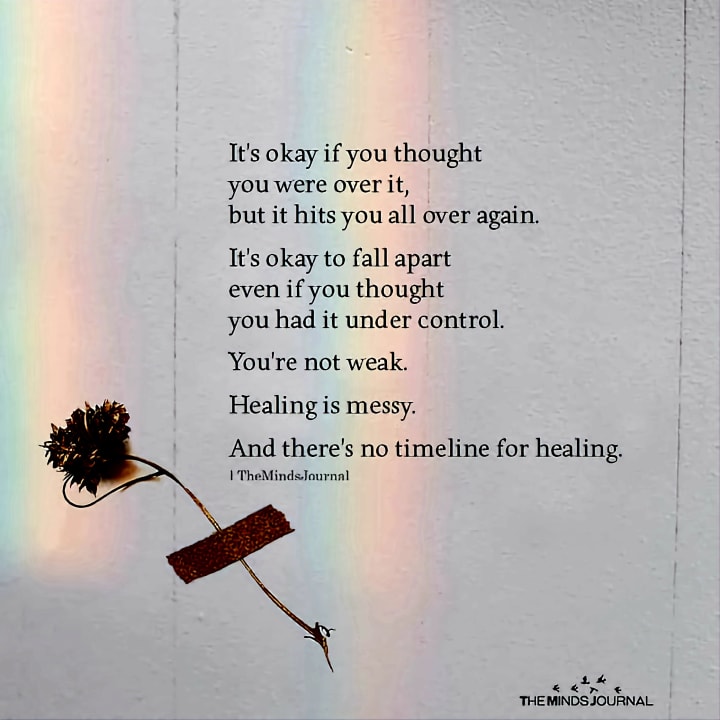 __________________________________________
Thank you for reading this. If you liked my writing, please subscribe and click the heart.
Reader insights
Outstanding
Excellent work. Looking forward to reading more!
Top insights
Heartfelt and relatable

The story invoked strong personal emotions

Easy to read and follow

Well-structured & engaging content

On-point and relevant

Writing reflected the title & theme
Eye opening

Niche topic & fresh perspectives

Expert insights and opinions

Arguments were carefully researched and presented

Excellent storytelling

Original narrative & well developed characters

Masterful proofreading

Zero grammar & spelling mistakes

Compelling and original writing

Creative use of language & vocab
Add your insights