Let's Talk Anxiety
Triggers and more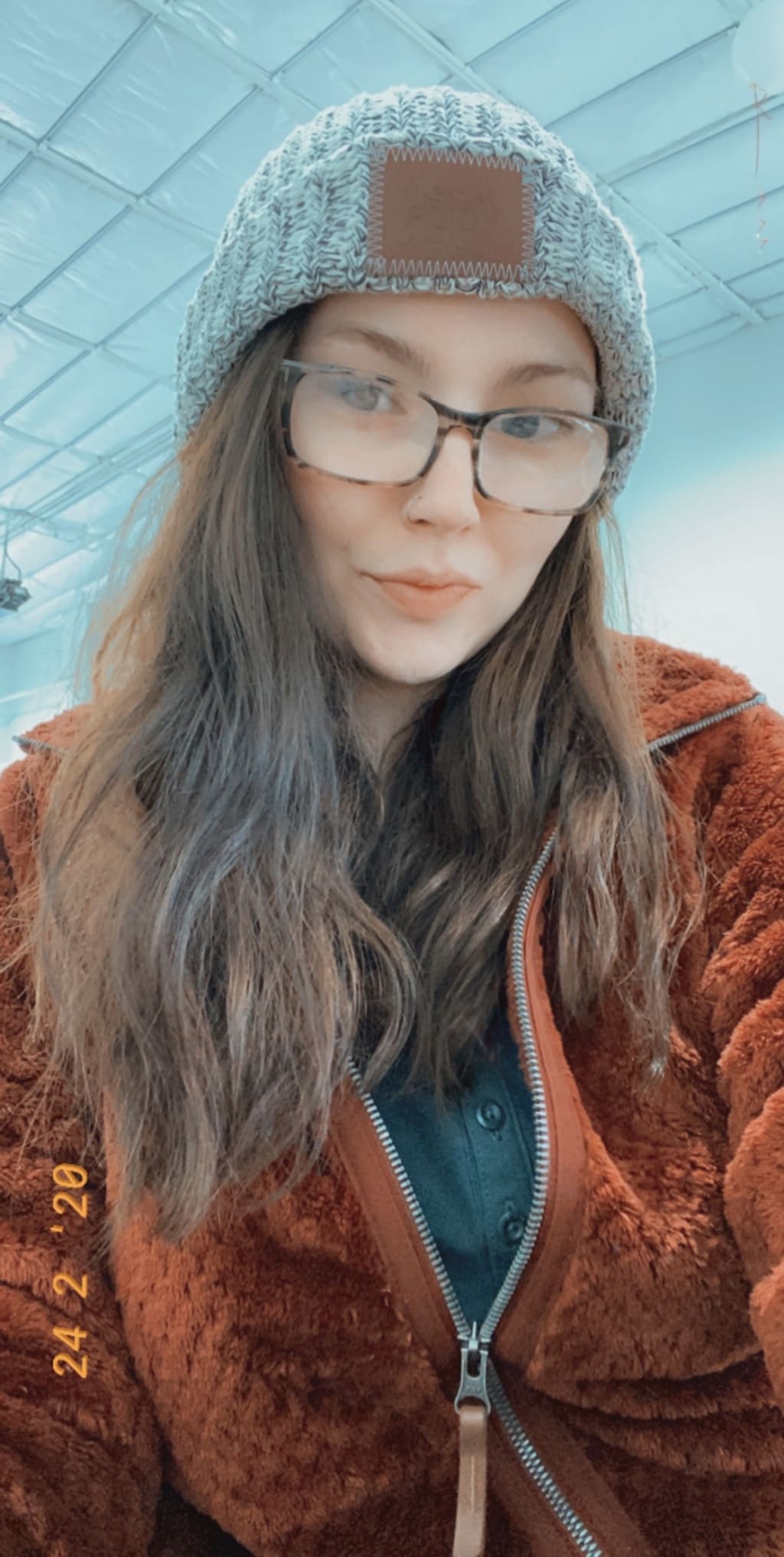 Before we even dive into this post, I would just like to point out that I love Snapchat filters and how they make me look (please refer to the pics used in this post). So with that being said, LET'S TALK ABOUT MY ANXIETY!!! If you follow me on Instagram, then you know that I have somewhat talked about my anxiety and what (or who) causes it, so today I wanted to talk more about that AND what happens/how I feel when I get anxious.
Basically, everything gives me anxiety. Going out in public, overthinking, my ex-boyfriend, bars/crowds, the list goes on and on and on and on. My biggest anxiety trigger has to be my ex-boyfriend though. He was an abusive asshole after we broke up and now he somehow controls my life without me even having any form of contact with him. I am deathly afraid of running into him and all of his cronies in public because when that has happened it has not ended well for either of us. My ex and his friends don't really care for me so why would I want to run into them, right?
Every time I have to go out to do something, whether that be getting food with a friend or going to Target, I have this feeling of panic overcome my body. I start to shake, my breathing gets heavy, I feel super nauseous, and my heart feels like it's going to explode. Doesn't that sound like a fun time? Yeah no I didn't think so. THIS IS WHAT I GO THROUGH ON A DAILY BASIS because of him and plenty of other things. The physical repercussions of anxiety are sometimes worse than what's going on in my head. The body aches and migraines really debilitate me and sometimes affects me worse than the mental side of it.
Leaving my house and going out drinking is what gives me the worst anxiety because it makes my brain run a million miles a minute and I think I'm going to run into my ex and his stupid band. I honestly have sat and thought long and hard about this stuff and I have come to the conclusion that he has ruined my life and ruined the person I was. Before I met him, I had no anxiety and running into him many months go at the bars ruined going out for me. Going out really isn't a big deal for me but I would love to be able to go out around town without any worry.
The worry I feel is definitely caused by me though and I can admit that. With all the abuse I endured over the past two-ish years of knowing him, I have come to a realization that I have difficulty "getting over" this and moving forward with my life. Moving forward from this has actually been the biggest challenge I have faced. I've been dragging this unhealthy relationship on for months and ruined my mental well-being in the mean time. Now that this relationship is done over with, I have the best opportunity ever given to me: to grow. Growing is going to take some time but I'm really happy I finally can do it. Ever since I have known T my life has been a living hell and now with him blocked and out of my life for good, I can finally find the peace I truly deserve.