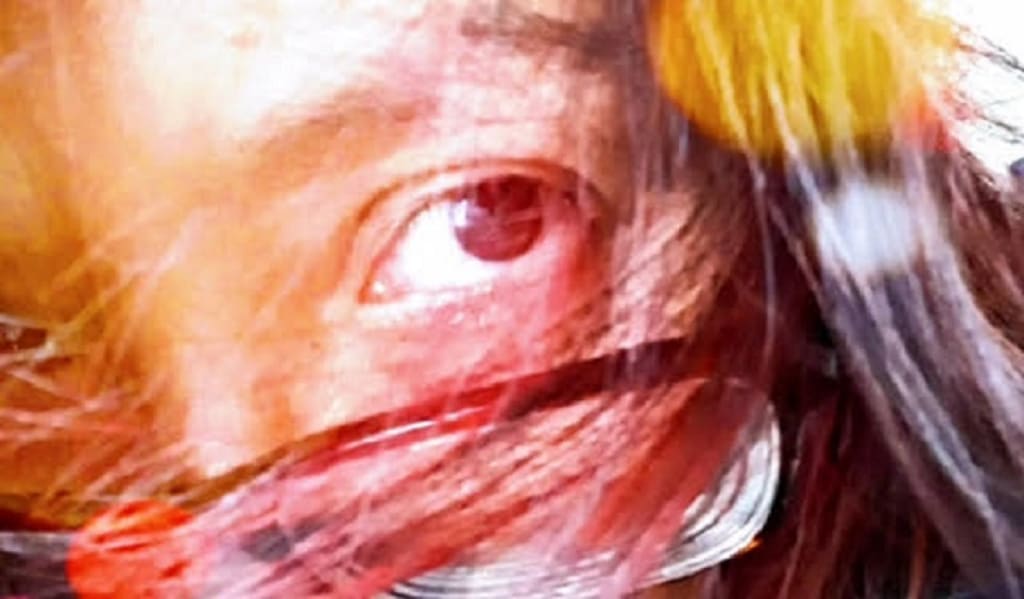 Selfie 2017
I know where you are, I was there too.
No amount of "things", take away the blue.
Talking helps but only if you hear.
It's not the thoughts, the actions you fear.
The road will be dark and long.
You will struggle to find the dawn.
Know this to be true.
You will feel lost, emotionally unglued.
One day you will find the light again.
Hold on to hope, no matter how thin.
Each day that passes is not the same.
One day your fine, the next in pain.
It gets easier with each word spoken.
Getting better, your spirit was broken.
You will find the real you.
That part that's hidden from view.
Remember, we have to fall before we fly.
The waves will crash and then subside.
You are loved by many and not forgotten.
The wound will heal, just keep walking.
Hardest part is over, you survived.
Getting past ones own ego and sense of pride.
Keep going, the journey has just begun.
The past is over, today is done.
Tomorrow is another new day.
Find the strength, to just be okay.
Breaking the pain will be hard to do.
Know where you've been, I went there too.
******************************************
This poem was written about mental health, depression, and a crisis moment, in response to a post on social media.
By outward appearances, which is often not true to what is really going on, this person seemed to have a lot going for them. He had a career that he was winding down, a new relationship, and an outside interest as a competitive athlete.
Ironically, the reason I initially found him was due to my own personal run in with an online scammer who was using his photos. I tracked down the real person in the photos through social media before blocking and reporting the scam account.
Over the last 6 months the person was talking more about the stigma surrounding mental health and being male. He discussed growing up and being told to not show any weakness which included emotions. This is having a profound affect on him as he gets older. Most notably, after the loss of few of his friends and fellow competitors to Covid this past year. I could see and hear it in the more recent posts he was making.
The person in question finally realized that he needed to seek help because he could no longer push those emotions down and ignore them. The post he made was about taking those first steps and finding some sort of resolution to the issues.
Listening to the post, I felt that familiar gnawing in my thoughts, "I know what you mean.". I now know, that sense of hopelessness is temporary, even when it does not feel like it. It can be overwhelming.
In my own experience dealing with major depressive disorder and anxiety, you have to take that step back from whatever that moment is bringing and just breathe.
Deep breath in. Deep breath out.
Take that moment to gather your thoughts and find a way to refocus.
Seek help from outsiders whose only job is to help in those situations. They are not there to judge you. They are not there to change who you are as a person and what you believe in. They are there to help you take those first steps away from the trauma that affects your overall happiness and well-being.
I will be forever grateful for those that helped me through my darkest moments. I would not be here today if it wasn't for their kindness, compassion, and humanity.
Each day gives us a new chance to begin again. Take that opportunity to care for your own well-being. It is important.
If you need to step away from the situation you are in, do so. It is for your own self-preservation. If you are having thoughts of harming yourself, reach out to someone. A stranger on the other end of the line is better than feeling like you are alone.
I heard someone say once "Suicide is a permanent solution to a temporary problem" and it has stuck with me. The pain, even at its worst, will subside. It will take time to work through issues and unravel the messiness within our life but it can be done.
Hope is the key. Faith in yourself is paramount. Belief that it can be done is the most important.
Thank you for stopping by.
Peace, love, and positive vibes to you, always.
About the Creator
Discovering my creative voice in the words that find their way onto the page. Originally started writing the first time in 2015 while attending therapy to finally work on the trauma that was my life. On the page my thoughts are free.
Reader insights
Be the first to share your insights about this piece.
Add your insights