Jamie Lee Curtis: "I Bring Sobriety With Me"
Curtis' interview comes as National Addictions Awareness Week approaches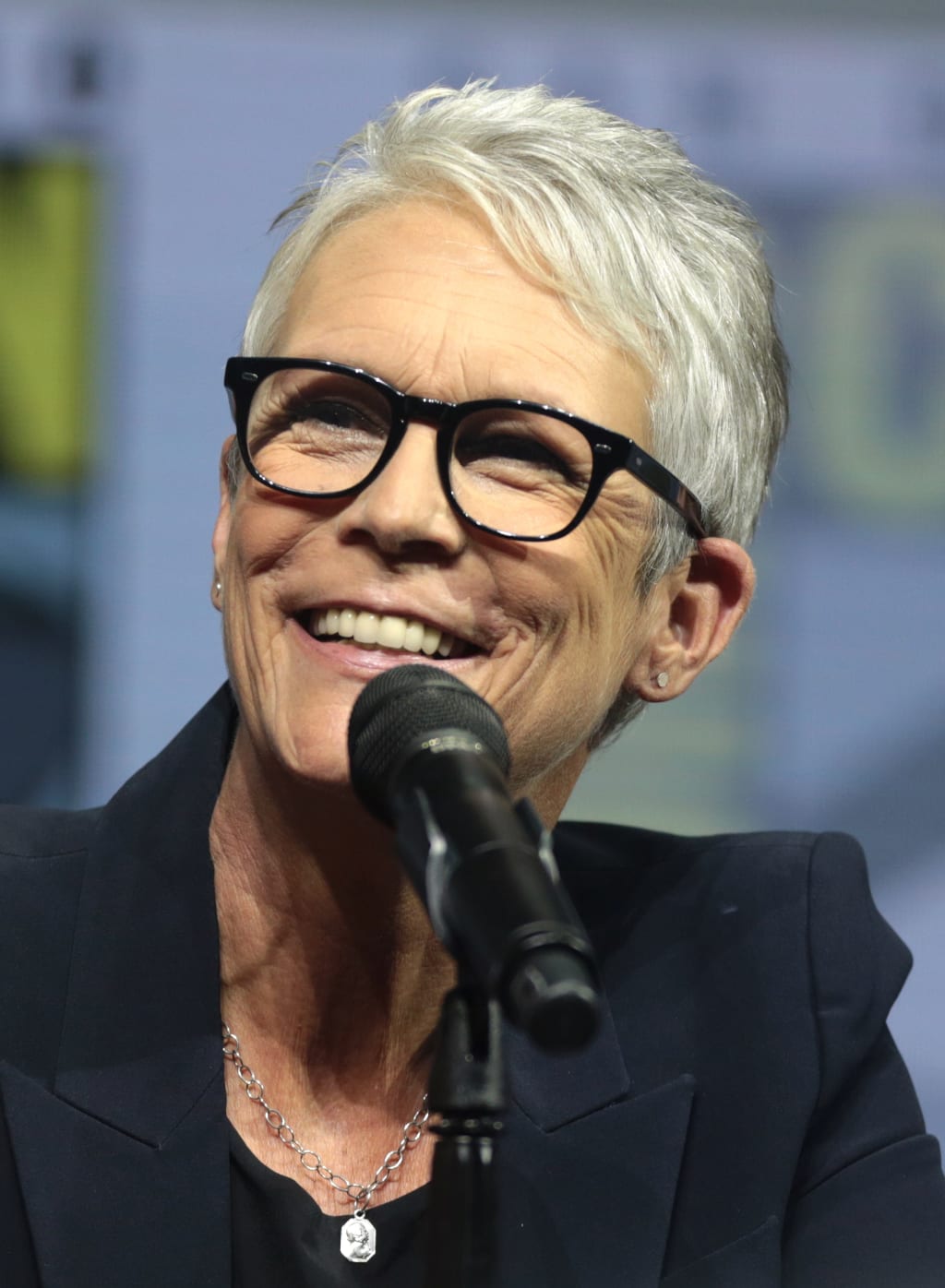 https://upload.wikimedia.org/wikipedia/commons/6/6f/Jamie_Lee_Curtis_%2841851191720%29_%28cropped%29.jpg
I have always admired Jamie Lee Curtis, though I'm no huge fan of the genre that got her started.
I'll admit to never seeing Halloween or its sequels. I only saw bits and pieces of Blue Steel. I probably missed a good many of her more popular film roles, though a favorite film of mine continues to be True Lies.
I have seen and read many of her interviews, though, and I remember being really impressed by how articulate, how funny, and how passionate she seemed to be. Even her Activia commercials from a number of years ago made me chuckle, though in retrospect, I'm not sure why.
As a parent, though, I've come to really appreciate her string of children's books like Is There Really A Human Race? which has a terrific message for kids about acceptance and not comparing yourself to others—at least, that's what I continue to get from it. When I Was Little also is a favorite, and I have little waves of nostalgia when my now almost-11 year old will say things like "when I was a kid" because of it.
Now, #JamieLeeCurtis continues to wow me with her open approach to discussing her past demons, particularly her struggles with addiction and her celebration of two decades of sobriety. Her father, legendary actor Tony Curtis, was also an addict, and Jamie Lee Curtis has acknowledged in the past that at one point, she and her father had done drugs together.
Why is her open discussion of her addiction such a big deal? Some might argue she's a celebrity, so she's once again seeking the spotlight, but consider this: Addiction is not easy to discuss. It's frequently cloaked in secrecy, in spite of Hollywood making several movies where addiction figures prominently (Beautiful Boy, Traffic, Less Than Zero and Trainspotting are just a few examples). It's a source of shame that far too many families carry, and by discussing her own addiction, it's possible that there might be other individuals who might come forward and seek help.
Curtis' addiction started relatively innocuously; she'd been given Vicodin following what she said was fairly routine plastic surgery. She'd had an eye lift following a cameraman's comment that he wouldn't be shooting her on a particular day because her eyes were "too puffy," and even though she had not been experiencing extreme pain, was given Vicodin, a powerful narcotic that does carry with it a high risk of abuse.
According to Good Housekeeping, Curtis says she was a "wildly controlled" addict and that no one knew about her addiction. When she began attending recovery meetings shortly after reading Tom Chiarella's essay Vicodin, My Vicodin in Esquire in 1999, she was terrified that someone was going to sell her story to the tabloids.
At one point, according to The Oprah Magazine, her sister Kelly realized that she was struggling; Curtis had taken pills from her, and rather than yelling at her, she offered a simple promise of love: "You are an addict and I love you, but I am not going to watch you die."
Now, Curtis is celebrating two decades of sobriety, and continues to be mindful about her recovery. She says that she has hotels remove mini-bars from any room she's staying in, and if she can't find a recovery meeting when she's travelling, she simply holds one herself.
"If there are no recovery meetings available [when I travel], I make them. I put a sign up by the catering truck saying, 'Recovery meeting in my trailer'," she said.
The road to sobriety is far easier said than done, and tumbling back into addiction is easy compared to maintaining sobriety for that long, but Curtis says she makes sobriety work for her. As the daughter of an addict myself, I respect how hard she and all others in recovery, which is a lifelong process, work to maintain their sobriety.
The dedication Jamie Lee Curtis and others have to their sobriety is inspiring, and for all those who choose a path of sobriety in spite of addiction, life-saving.