"It's not you, it's me..."
Let's cut that repetitive record playing.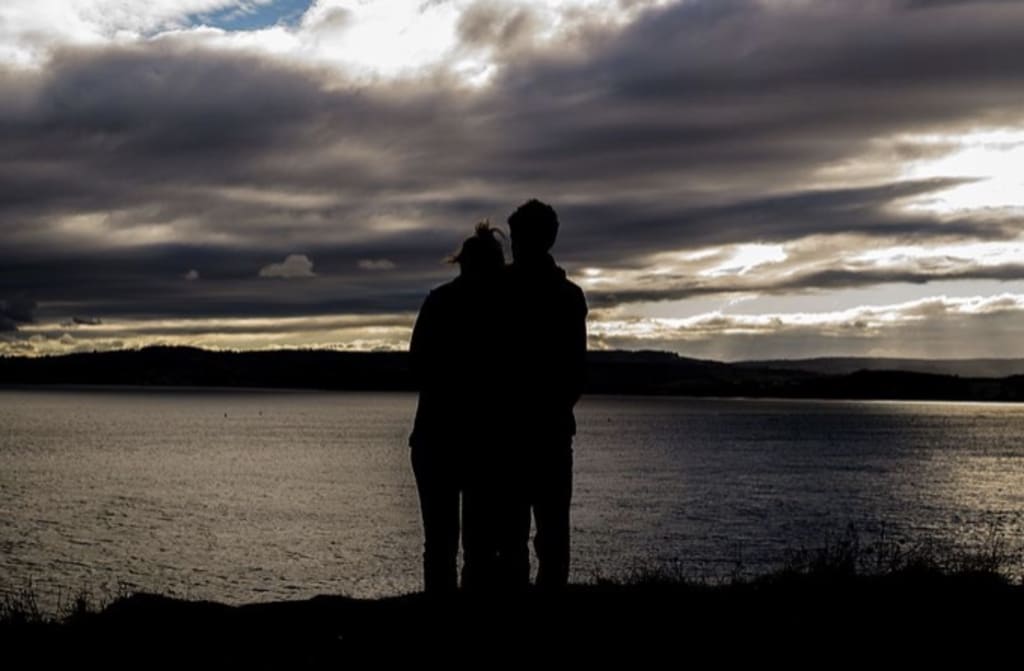 We've all heard that line; "it's not you, it's me". And I don't mean the typical excuse to get away from that creepy tinder date you've been meaning to get rid of. I'm talking about dealing with mental health in general when you're in a relationship. If you're lucky enough the person is supportive and understanding and everything you wanted but of course the overthinking kicks in. "Do they pity me? "I can tell they're getting frustrated with me" "f*ck it, I should give up and never let anyone in again". All these statements whirl around your head and at the time it makes sense.
You let them hack at your brain making you wonder whether you're losing your mind or not. I had most things together until my first actual argument with my boyfriend. It was heart aching to feel like the one person you love hates your guts. The subject was so minor it really wasn't worth the pain. It was also my first time having to call the national suicide helpline because I knew being home alone and having a bunch of antibiotics in the cupboard wasn't a great mix (also the fact that it wouldn't of been my first attempt).
It's easy, it's a cowards way out but the idea of never feeling pain again sounded like a dream to me. Every experience is different and if you've been unfortunate enough to have ever been in that mindset, all I can say is I'm glad you're still here reading this. Our thoughts overwhelm us sometimes but we can never let them be us. I was pacing around like a parent on the phone wondering where the hell their underaged daughter is on a late Friday night. The blood was rushing to my head and all I could think about was wishing to go back in time or letting the ground below me swallow me whole. I wanna tell you that I didn't cry the entire day but I did, the reality of it all was I didn't even feel human that day. It's incredible how you can feel as small as a speck of dust, nothing changes until you heave your way out of that 6 foot grave you've been so snug in all this time and you tell yourself that you are a person who doesn't deserve to feel these indescribable feelings.
It's hard to believe because you've been told the same thing over again by your therapist, your loved ones, the doctor "you aren't alone" "it won't last forever". The things we so desperately need to hear but don't want to at the same time because the little evil man in our head tells us it's all a big joke. It's just a safety net. Like all the conspiracies we have around life after death. My mind was far from clear but all I can fathom from my thoughts in that moment was I knew I didn't want to die, truly. The one thing I can say truly saved my life was such a simple action that most people overlook and that action was taking deep breaths. You might be thinking "is that all you have?". Being able to control and slow down your breathing instantly calms down the nervous system. Now I'm no doctor but that helps a lot when your brain is in panic mode. I grew more aware of my surroundings and tried to avoid blowing things out of proportion (as hard as it is).
You are able to love and you never have to say that stupid typical line again, because it's not them but it's also not you. You are not your depression, you are not your anxiety, you are not the little evil man in your head and finally you haven't lost your mind. We fight for love and justice but maybe it's time to start fighting for ourselves.