"If you love her, let her go"
I said as I watched myself leave without turning around.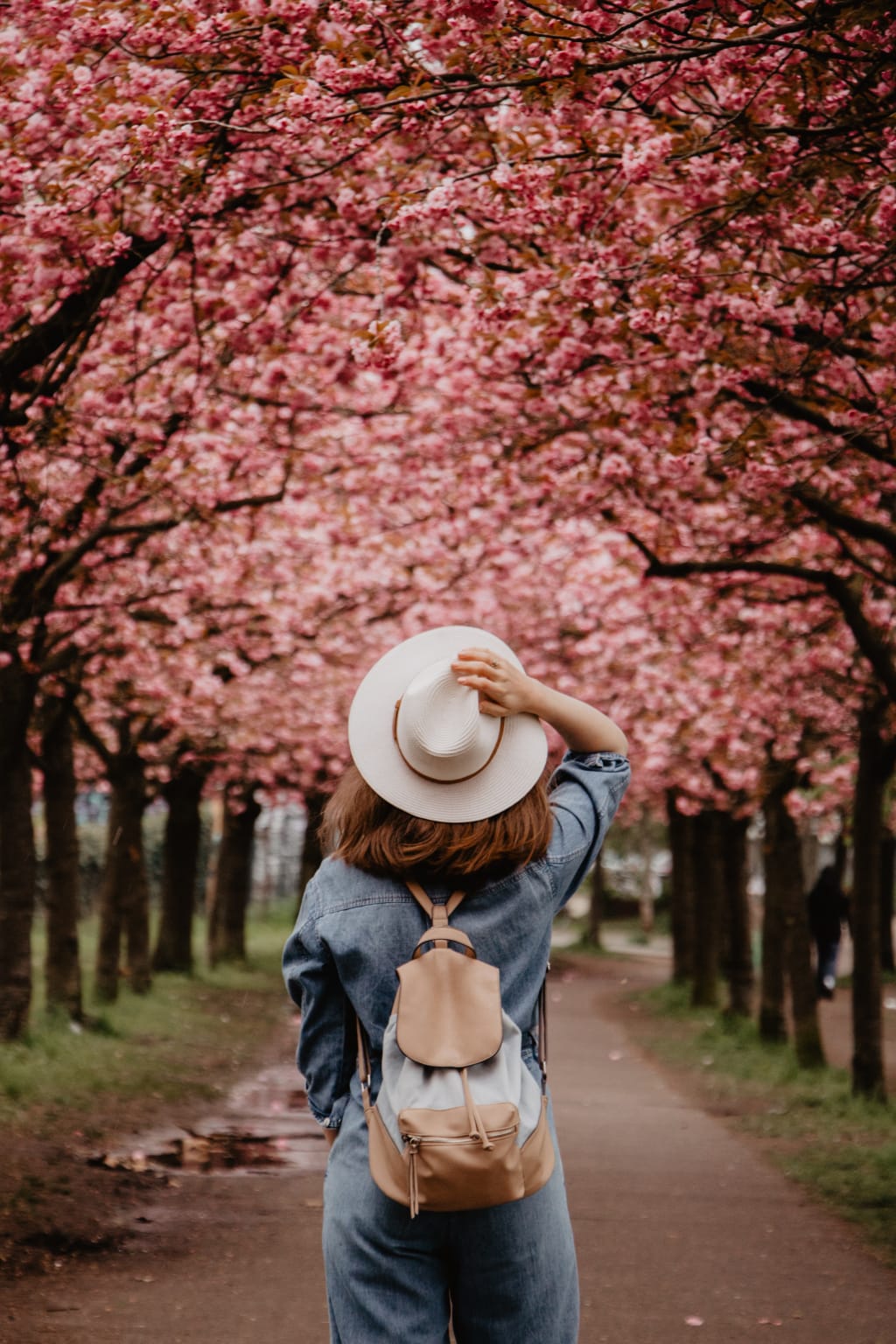 Photo by Anna Rye from Pexels
"It's going to hurt" I remind her as I watch her speed around, packing up a bag to go away with. She is focused on packing for a one-way trip and I cannot bear to know there is no room for me where she is going.
"I know" she says, with a confident nod as she puts a notebook and pens into the outer zip pocket along with her charger. Sensible.
"It is going to feel lonely," I say, my eyebrows raising up in enthusiasm.
"It might for a little, but not forever," she says, as she slides her phone into her back jean pocket, all notifications turned off and apps silenced.
"It is going to be so unplanned" my fingers nervously pinching the pleats of my skirt together as I stare down with fear. "And we hate that.." I look up, eyes narrowing to look for a reaction.
"This is not spontaneous or impulsive. I have no itinerary but I know what I want" she says, holding her hand over her core and taking a deep breath as she looks around for the last of the items she deems worthy to take. She does not look at me at all.
"You're going to want to change your mind," I say anxiously, my voice squeaking in a higher pitch and then tightening.
"No, I do not think so. Not this time. This time I'm just ready." She says, looking at me finally with kind and compassionate eyes as she lifts the suitcase at the door frame and carries it out, the screen slamming against the metal with one final smack.
And so I sit here. I sit here and I think about what I will do. I cannot go with her. But I am so proud of her for leaving.
My next-level self. She was ready to grow and itching to go.
I admire her. I am her. But I am also the pieces she can no longer bear to carry.
This is my sacrifice.
Her sacrifice.
I must stay behind and meet with the hundreds of other layers of us before me. As an anchor to tie the rest of us back from trying to consume her or manipulate her to return.
Resentments. Shames. Insecurities.
The eating disorder. The anxious melt-downs and raging scenes.
The drop-out. The exempt. The failure. The rape victim. The pregnant teen. The abused adolescent. The worthless daughter. The unwanted stepchild. The non-son. The EXTRA child. The talk backer. The arrogant. The needy. The abandoned. The wounded. The fearful. The defeated. Every single version of her that ever felt pained and traumatized.
All the red-painted versions I ever was and she ever shredded, all fall into ash.
I'd like to think someday she will look back at all these layers. All of us. That she will smile and feel thankful for our journey. That she will not hold onto any pain anymore once she realized what the pain did for her. In spite of those who caused it.
These versions all wanted to hold onto the pain, but someday I know she won't.
I spent the last 268 days working on me just so I could release her. Not sure if it would lead us anywhere out of the current state we were in. Just holding onto faith and dedication in ourselves. I trusted in myself to just put one foot in front of the other. That was the goal.
Look where it got us...
She is even better than I imagined and even stronger than I thought I could become.
And now, the best thing I can do is let her go.
humanity
Mental health blogger, content creator, and creative writer. I write about trauma, mental health, and holistic wellness to empower other trauma survivors. Follow my blogs @Jadedsaviorblog @Startthrivingnotsurviving linktr.ee/jeangrey888
Receive stories by Jaded Savior Blog in

your feed