If you believe that everyone is bad, read this.
Think twice about the way you see others and their own trauma.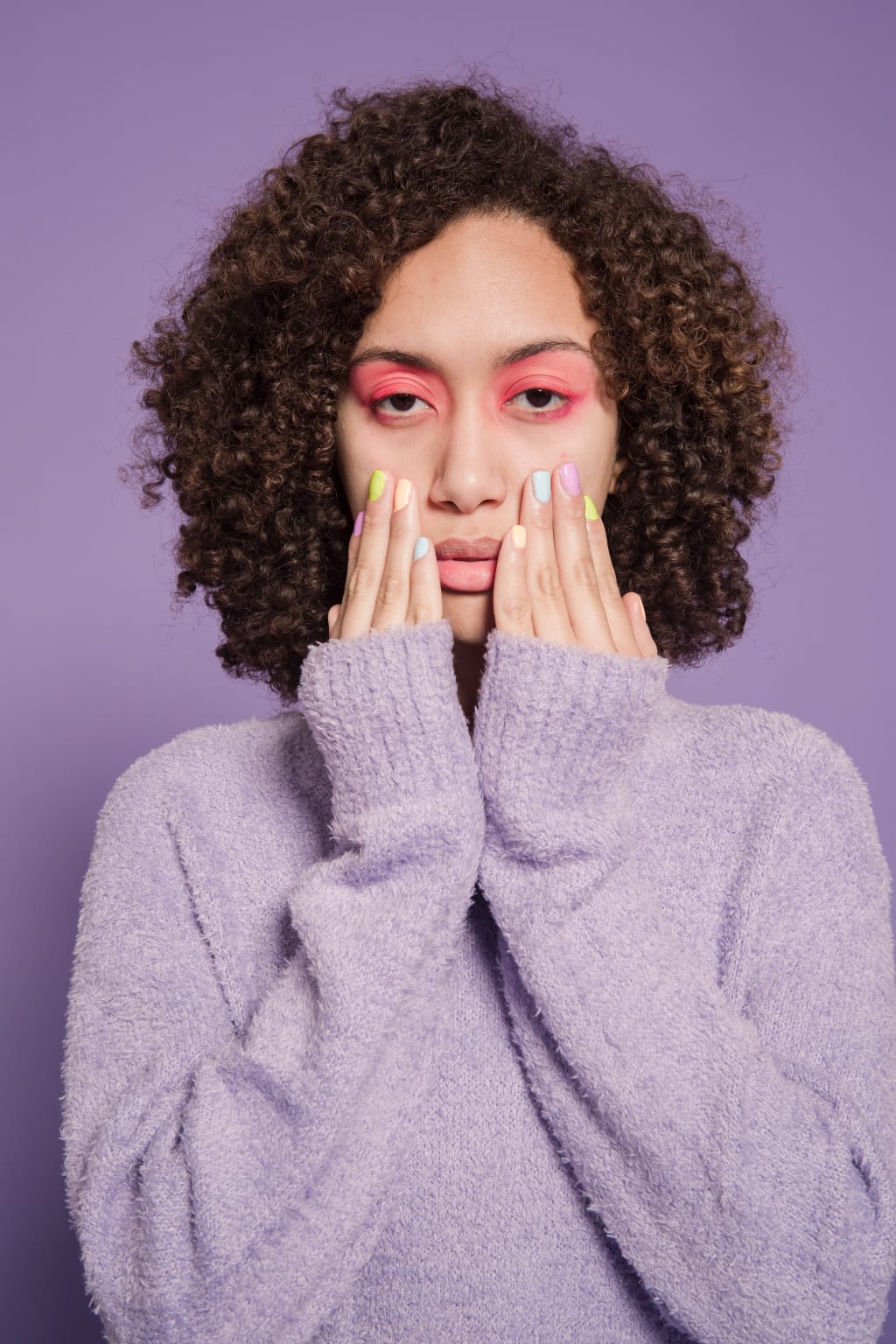 Photo by Michelle Leman from Pexels
If you still genuinely feel like people have bad intentions and you are always coming up with reasons why you cannot trust them, they are lying or their actions are fake ----> you really have to check in with yourself as well.
Whatever triggers you to think someone else or many people [bigger indicator] are for sure up to no good or are just bad, it is showing you where you need to work further on yourself.
I have been friends with and even family members with people who would swear to me how bad people are.
"You know how most people are." Would be the overly used phrase said to me in reply to me saying something happened that sucked or was frustrating.
"Oh, you know. The whole world is doomed and a disaster."
I can only picture how elementary school-aged me took that nifty piece of advice.
The thing is, everyone who has ever told me that:
☆ People who ask for money are liars and scammers
☆ Dates who are late or busy a lot are cheaters or uncommitted
☆ Raises do not really get given to people because bosses do not care
☆ Their mom probably won't like you because...
☆ That person won't like you because...
☆ Girls will never actually be nice to you because...
Because apparently the whole world and every single thing in it is horrible.
I have never drank the $#!t smoothie. Yup, sounds as bad as that is for you.
BIG SHOCKING ANNOUNCEMENT, BUT NOT EVERYONE AND EVERYTHING IS BAD.
And the people who say this to you, they have GUARANTEED unaddressed trauma.
Like really take a moment and picture your parent or a close friend or even partner saying "life sucks" and connect all the sucky things they have experienced to the number of times they have addressed and healed those things.
Ahhh.
Yes.
No longer balanced, ehh?
We all have these deep-seeded ideas because we have been through some shit.
By someone else who was hurt and not healed.
Say it with me. "Hurt people hurt."
And while it is true we have all been through trauma, it is also true that many people are healed.
Many people have chosen to work on themselves and heal. Once they do that, they know how to behave with other people and make healthy decisions. They honor boundaries, have healthy communication, and then actively do BETTER.
If you find people around you saying downer sh*t - the only thing going on, in reality, is that person needs to work through some things.
It is not for you to internalize other people's pain and then call it an experience.
READY FOR THAT?
☆☆☆☆☆☆☆☆☆☆☆☆☆☆☆☆☆☆☆☆☆
OTHER PEOPLE'S PAIN IS NOT SOMETHING FOR YOU TO INTERNALIZE AND CALL AN EXPERIENCE.
☆☆☆☆☆☆☆☆☆☆☆☆☆☆☆☆☆☆☆☆☆
And I did not pick this up from a stylish, glossy card or new best-selling book, even though knowledge is TRIUMPHANT.
I knew a long time ago that I was not taking anyone's word for anything until I lived it.
Also, I was not going TO TAKE RISKS only if it worked out in the end.
I needed to be happy with my choices knowing they may not work out prior to leaping.
I also had to LEARN WHO WAS GOOD AND WHO WAS BAD BY GAINING AWARENESS of what toxic looked like.
What people who made bad choices constantly looked and sounded like.
Those WERE the people to watch out for.
Lucky for me, I learned quickly because I was raised by them.
BEING RAISED BY MENTALLY ILL PEOPLE WITH ADDICTIONS AND TOXIC, ABUSE BEHAVIORS DID NOT MAKE ME HATE THE WORLD.
In fact, I have so much love and acceptance to give because I know not everyone is bad.
I have known kindness and love from people because I have gotten back out there every single time there was a chance to rebuild.
To grow.
So here is this:
I will never outgrow toxic people if I break bread with them.
I will never meet good people if I sit around listening to people who are not healed.
I will never do anything life-changing or positive if I take lessons from people who chose to blow it in their own lives.
And I will not take advice from anyone who wants to blanket the bad experiences they have had with the rest of the human population.
In other words, their pain is their own to heal.
Just like my healing and growth is mine to experience and prosper from.
humanity
Mental health blogger, content creator, and creative writer. I write about trauma, mental health, and holistic wellness to empower other trauma survivors. Follow my blogs @Jadedsaviorblog @Startthrivingnotsurviving linktr.ee/jeangrey888
Receive stories by Jaded Savior Blog in

your feed