I'm Marvellously Medicated Darling
My medicinal experience (updated)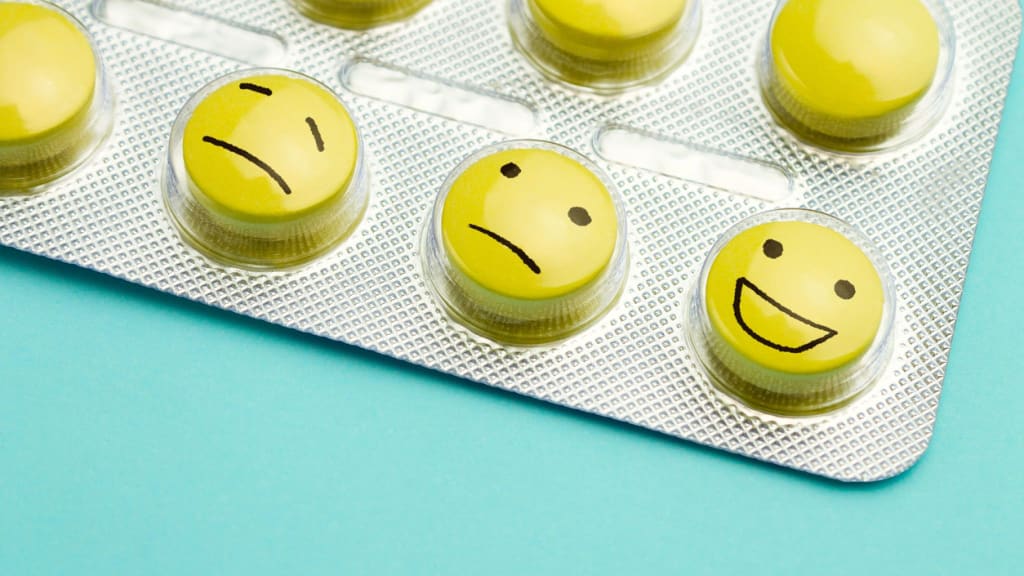 In this new mental health revolution we often speak about 'the 5 top foods you should be eating for your mental health' or the fact that you aren't a yogi master is the reason why you have crippling anxiety. Although I am a huge advocate for anything active or routines you can do to support being mentally healthy, I want to share my experience with medication.
I started taking 50 mg of Sertraline a couple of years ago, after finally feeling in a stable place mainly due to my counsellor and the determination to finish the academic year intact. This is a starting dosage which doesn't produce any noticeable effect. Slowly my dose increased depending on how I responded and the extent to which is stabilised my mood, which has left me at 200mg, which I believe is the highest dose.
Now that we have the boring backstory out-of-the-way I want to raise a point that always made me avoid taking medication. My Nan, who was on 'happy pills' as she calls them for a number of years and always warned me to steer clear of them. She always told me to see if I could do it alone or through therapy as she thought, 'I'd be on them for life.' Unfortunately she has not had the same experience on medication as I have, which highlights why they aren't for everyone.
However, as much as I cherish this woman, she's not always right. Without counselling, therapy or taking an active role in your mental health you will not see results, medication alone is not enough. I cannot stress enough the significant improvement I have seen in myself from combining these treatments.
Armed with these useful tools I have started to feel like I can cope again. Previously if something went wrong, even the slightest thing, it would send me into a downwards spiral, unable to move from bed all day and a lot of the time, to suicidal thoughts. This has always been the most difficult challenge as it all seemed completely out of my control, once I started to think negatively there was no coming back for the rest of the day.
Ever since I've been on an appropriate dosage of medication I've only found myself in these bloody irritating situations a few times, which as you can imagine is an absolute blessing. So when I'm asked how I 'feel' after taking medication, I can happily say it has changed my life. Finally, my world doesn't come crashing down once a week forcing me to abandon all tasks and hopes of achieving the smallest things. I am now able to think more clearly, logically and positively enabling me to get through life and especially to graduate university.
For the first time in nearly 6 years I feel able to get on with my life, finally feeling ready to take on the challenges I've wanted to for so long. So my view is that I'm marvellously medicated! Which is nothing to be ashamed of, you wouldn't feel uncomfortable telling someone you've taken painkillers for a headache, so never feel any different about mood stabilisers.
You may have to try a few different medications, counsellors or therapy programmes to find the right one for you, but you'll get there in the end.