Having Depression Means Self-Care Is a Must
When you face depression, one of the easiest steps to move forward in your fight is to take basic self-care seriously.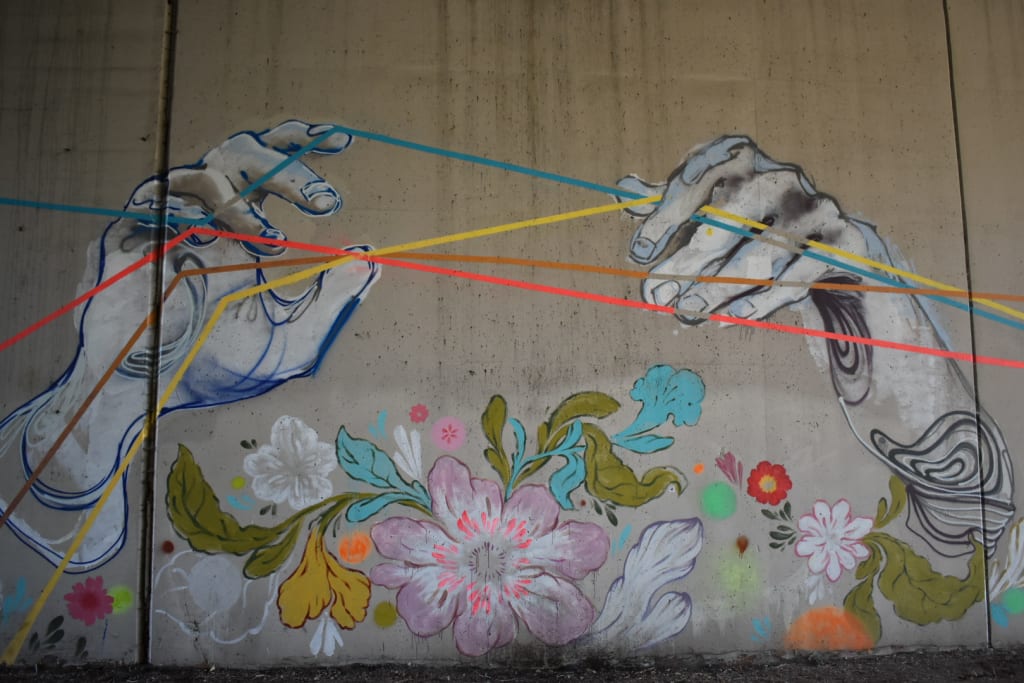 It's been said over and over, "take care of yourself." Most of us hear it almost on the daily. The statement is true however, for everyone—but for people with mental health disorders, "take care of yourself" is quite a hard act to follow.
When you have depression it's hard to even open your eyes in the morning, let alone brush your teeth or rub some lotion on your arms. Although these things may seem like the obvious to most, these basic self-care rituals can possibly be life-saving.
I was diagnosed with Bipolar II Disorder at the age of 14. It was a struggle in my teenage years. Although at 19, my mental health is now better, I still have Bipolar Disorder, it doesn't just magically disappear.
When I was in the height of my struggle, my mom always made me brush my teeth. Every night before bed, I HAD to brush my teeth. I never took into consideration why she made me do this, or why it was such a big deal. Nothing mattered anyway, so why did I have to brush my teeth every night?
Now that I have been working through my mental health through better coping methods, I understand why I had to brush my teeth every single night before bed.
It made me get up, it made me do something.
When I would lay there in total despair all day, just hoping and praying for everything to end. I would eventually have to get up, and focus on something else, that was brushing my teeth.
Now that I have learned the importance of self-care to help my mental health, I'd love to give a few tips on how I make basic self care a priority.
P.S. I am in no way a medical professional, do not take any of these things in large quantities. These are just tips that I—a person living with mental health issues—have learned through out the years.
1. Make taking medication also a time for meditation.
A trick I have learned recently is to make taking my medication an important part of my day. I use the five minuets to take deep breaths, recite some mantras, and think about my day. My day never ends correctly if I don't take my medication with meditation.
Not only is this a good way to end your day, but it also how you remember your medication, if you do take any, which I am pretty bad at doing as I do have memory problems.
If you don't take any medications, do try a nightly meditation routine. For anywhere from five to 10 minuets, it's very helpful, very calming, and can help you focus on something other than your metal state for the time being.
2. Keep calming lotions near your bed.
This has helped me a lot actually. I keep a small jar of lotion next to my bed. If I'm not feeling great that day I will try to get some of that lotion and massage some of it on my body. Not only will it moisturize your skin, leaving you feeling softer, but if you have a scent that makes you feel better, the scent of the lotion will keep your mind focused. A lotion I would recommend is "Sleepy" lotion from Lush—a wonderful Lavender scent.
3. Sheet Masks and Facial Toners
I have learned that 10 minuets can be a lot of time when you're not feeling like being alive. So trust me when I say that this one can be pretty hard.
Face masks are a great way to just focus on something else. Even if they are just for five minuets, they can have your mind on something other than just falling apart.
Try to find masks that have scents that remind you of your happy place, or make you remember good memories. For example, I always aim for tropical scented or ocean scented masks. They remind me of good times in Florida with my family.
For the face I would also try a good toner. It's just a few minutes to cleanse your face, it can uplift your spirit while giving you a fresh feeling. A good toner I would personally recommend is Thayers Rose Petal toner. It smells great and is alcohol-free so it leaves your face feeling soft and clean.
Those are just three things that I would recommend when it comes to basic self-care techniques. Of course it is your mind and your body, so you do as you please, do whatever works for your and your health.
And please always remember mental health comes in many different forms, please never ever degrade someone for what they are feeling.
Please always try to empower, uplift, and help people.
selfcare

Sierra Lynn
Sierra Lynn is an old soul with a thousand dreams.
She is an adventurer at heart and hopes to one day travel the world with her best friend, her dog Silver.
She writes the world around her too cope with the way the world revolves.
See all posts by Sierra Lynn →