Double Down: Hands on the Wheel
The intrigue of chance has a funny way of making sure you never leave the table.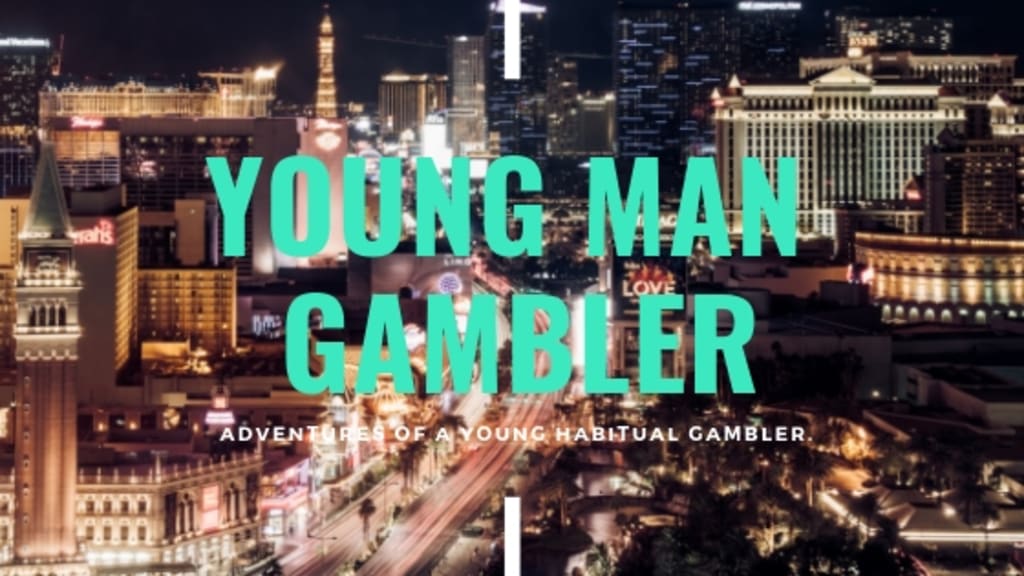 My clammy hands were on the wheel, forehead plastered to the top.
Eyes closed, there was so much pressure, so much guilt. I let an inhuman guttural yell erupt from my mouth that might as well have come from the depths of hell. My ears were left ringing.
"Fuck the casino…"
This saying blurted from my mouth and roamed my mind, but never really satisfied my rage.
I had lost $1,200 today and this was not the first time. After multiple losses, the shame continuously grew and festered. This time the shame was unbearable. As a habitual blackjack player, I had lost thousands and won thousands; whereas my losses may have seemed minuscule to the slew of high rollers in the world, my story was the same.
My credit cards were maxed, I had sold personals and cashed out many of my investments to have another bankroll for another game.
Of course, I had watched the Hollywood movie 21. This venture started out as a simple means to supplement my income and fuel my college education, and I was consistently making money when I began analytically playing as a means to supplement my income. Needless to say, with time and multiple wins, I slowly was hooked emotionally to the game. Bets were made on impulse and losses became greater.
I was addicted to a new lifestyle, where luck or misfortune was the coincidental consequence of chance.
Adding to my bankroll and planning the next voyage to the tables spiraled my thoughts like a tornado. The urges were relentless and a trip to the casinos took place between classes, on days off, for leisure, due to boredom, for excitement… after some time, I was going to the casino because it was therapeutic and I simply enjoyed playing too much. Win or lose.
I play two hands. Almost always.
My method was simple. Place double the minimum on both sides. Double, split or keep a winning hand, then surrender the loser. This method consistently paid me 20 percent of my bet as long as I wasn't fucked by a dealer blackjack or continuous streak of dealer 20s.
My method intrigued long-time players and others to play the same.
I believed in chance, as a gambler you have to. My first motto: "The cards are fickle, you must be as well."
My second motto is: "Don't always play by the book because the casino wrote it."
I'd mix my bet from one to two hand and vice versa, all the time playing simple strategy. More often than not, this method was my savior and the dealer would bust continuously; or in unfortunate cuts, the ace would find itself face up in front of me. Insurance was always taken.
I received disapproving looks from those who played "by the book" when I split 10s. Once I was called "dumb shit" multiple times by an 80-year-old Chinese woman when I split 10s. Her mouth shut once the dealer busted and I doubled my money. She still left the table incessantly saying the word "dumb shit" on the way out. My playing style used risk and reward alongside strategic, unorthodox play.
I guess a player can be judged by his track record and how many digits reflect in his bank account. I've done the math and my bank account has less than 3 digits currently, while my credit card and student loan debt has over 4 digits. This is the end result.
My issue… I never left the table. Also, I always returned with my winnings for round two.
This being said, I also did the math on the peak of my play, when my $200 bank role turned into $1,000 three days of the week. No matter what, I would always turn a profit before reducing myself to a loss.
A good blackjack player is not always a wealthy one. That is the moral of the story. I needed the will power to fly the coop and make decisive choices in times of wealth.
The intrigue of chance has a funny way of making sure you never leave the table.