Depression
Isolation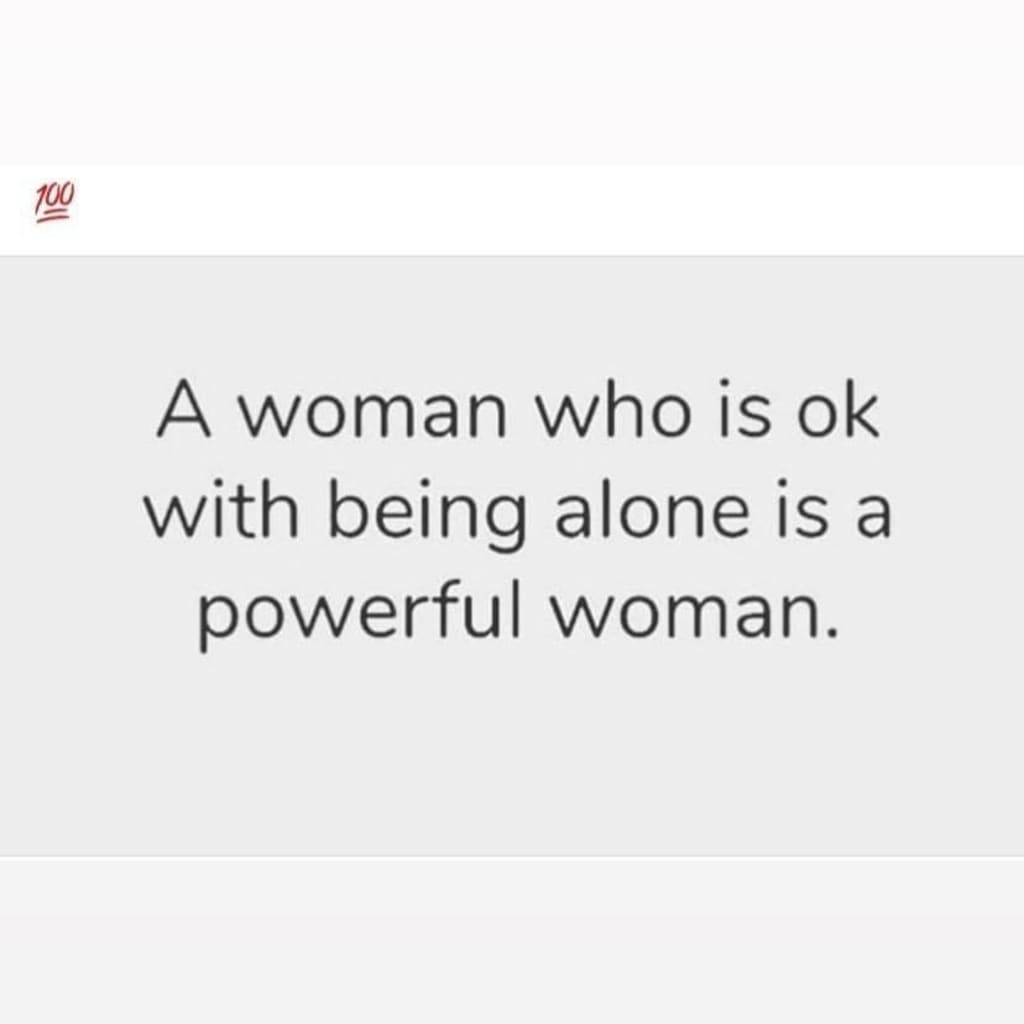 Cute! I've heard that statement before. They call us powerful women. Sadly no one ever knows the actual agony that woman faces over and over when she's alone with her thoughts.
I've been diving into meditation, manifesting, finding the right crystals for all the different energies we face...and some days it all seems to work wonders. Some days I want to just sink down in the bath tub and let whatever happens when you stop breathing be. Unfortunately and I guess I should be saying fortunately for me, I can't do that. Women can never just disappear when we feel empty, alone, exhausted in every way. Nope! Nine times out of ten we're also mothers. So letting go is never an option. Unless you just don't care at all. I get to that point more often then I probably should. But does anyone notice that? Does anyone see the woman fighting her own inner demons, as she takes on her every day routine. Wake up, feed the kids, dress the kids, clean up, feed the kids again, clean up again, finally get herself dressed, gather the kids in the car so she can get to work on time, leave work, get the kids, rush home, cook dinner, get the kids to sleep. God forbid if she has small children that are still clinging to mommy for everything. Who steps in to give the MOM a break. No one. Because usually after she's exhausted herself from all of this, the man comes home with complaints of his day and his exhaustion. So what do us women do. Put on that super woman cape once again and make sure he's ok. And once he's nice and soothed then he'll ask the woman. How was your day? And midway of her attempting to explain without coming off like she's tired or upset that she faces everything ALONE, he's fallen asleep or interrupting her because now he wants food or sex. Once again...she'll suck up her emotions and oblige to his. The next day it repeats.
Eventually the wear and tear will show. Everyone will just think, "oh she's tired." Yes she is tired. But not in any way that your mind assumes. She's now gone into a state of depression. Trying to remember her last time out with just friends, her last time on a date with her partner, the last time she slept in with no interruptions, the last time she didn't have to cook dinner, the last time someone ran her a bubble bath, gave a massage, or just listened to her and cherished her. She can no longer remember and it drains her even more. As she's trying to hear her own voice all she hears are kids yelling or crying for what they want, don't want, so and so did this to them...SCREAM just scream is what her mind tells her. Sadly when she does it doesn't quiet anything. Tears stream down her face and it's the kids who become worried and sad. But that's all who can worry because no one else is there. She'll walk away and the kids will go back to the chaos as if she didn't exist. That woman will disappear into a closed room, cry her eyes out, and swiftly clean herself up and carry on. She'll get asked about her day again and again her sadness will be ignored. Why?
After a while she will get to the point of, if I have to do everything alone, I might as well be alone. This isn't the first time she's had this come to mind. No this is a statement she has always faced. Before the kids, before the relationships...women are always given the weight of the world to manage. It started as a child, watching her very own mother do exactly what she's doing. We'll play our first scene of house with friends and just as her mother, just as what will happen when she grows up, she's left in the house alone, to cook, clean, and tend to children and work! I honestly don't think anyone sees how heartbreaking this pattern really is.
But I do. Simply because I face it everyday, every week, every month. There's no break, there's no one picking up the slack when you need a moment to yourself. And in this new millennium or whatever we are in...majority of them men could careless for helping out in anyway. Who calculates the bills? The women. Who sorts out how and when they'll be paid? The women. Who is working, tending to the house and kids? The women. So we take on the stress, we ignore our own wants, needs, dreams, and depression sets in. And because we've been looked over so much we learn to just be silent. Why should I tell you what's wrong...AGAIN and again and again. You heard my cry the first time you just didn't care. We become silent and absent of emotions and still you knew why. You just didn't care. We disappear to search for our own clarity in the middle of the nights. No one notices, no one hears, no one else cares. And this we tell ourselves over and over and suck it up just to do it all over again the next day.
So no it's not that we are powerful. We've just been alone our entire life.