Depression Is a Silent Killer
But It Can Also Be a Blessing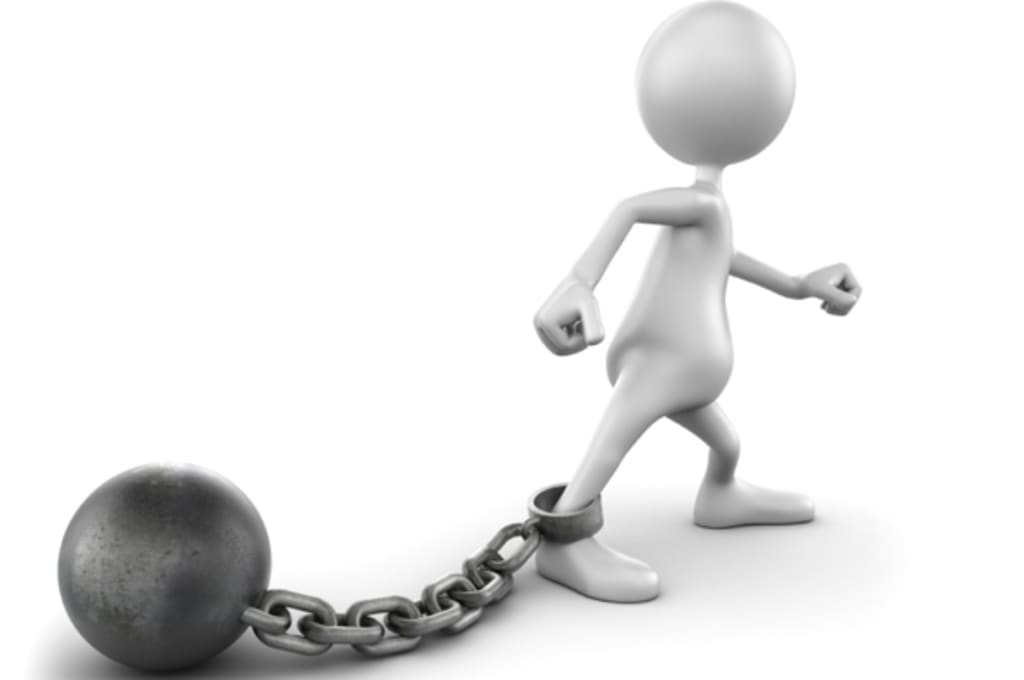 Suffering from depression myself as an adolescence, I learned that being depressed was one of the worst pains I had ever felt. Compared to physical pain such as cysts in my throat, depression was even worse. Perhaps this was strictly because of the fear of not being able to be cured. Going to the emergency room quickly cured my throat, but nothing could positively make my pain go away with depression. Not even until this day. However, it is not as pronounced as it was three years ago. Some people become depressed after bullying, but mine is said to be hereditary. My mom had it, then it was passed down to my older sister at a young age, and then down to me during my high school years. However, I believe it was a more physical approach that caused me to become depressed. When I was younger, I was involved in an incident which ended with me getting knocked upside my head with a steel baseball hat. It caused me to lose some of my eyesight along with slight hearing loss in one of my ears. Not only that, but I believe it may have been a slight contributor to my mental illness along with the already present trait.
I was given medicines to "even me out," but till this day I do not agree with those practices. Parents believe that these are for the health of their kids, obviously, because my mom still takes hers, but I believe otherwise. All those medications did for me was make me believe that I needed them to lead a normal life alongside screw up my life, but something good came from all of this.
In my junior year, I had an emotional breakdown in school after stopping taking my medicine. I had stopped taking medicine so that I would be able to enlist in the army, but I was temporarily disqualified because I had taken anti-depressants and had only been off of them for a year and a half. This made me weak and I cried for about a week simply believing that not only was depression killing me, but it was also killing my dreams. After graduating high school and a long line of horrible boyfriends and emotional abuse, I came across a young man named Raheem, who had just been honorably discharged from the Air Force and we have been in a happy relationship for some time now. If I had went away to the army, I may have never met the love of my life. With that being said, anti-depressants tore my life down, but also built it back up after three long years.
Now, I am a college senior, attending Miles College, an HBCU, harboring a 3.8 GPA, and studying for a B.S Management. Although I still feel the direct wrath of depression each and everyday, I am a strong black woman who will push through and I believe everyone else can too, but what we need is strength. Yes, I still feel the urge to lay in bed and sleep all day and yes, I do lay in bed until 2 pm on my off days, but I am still living my best life right now. Yes, I still cry randomly and people still find me weird for doing so and yes, I do get bullied, even as an adult and people find it funny, but I learned to accept the fact that some people will just never understand. Understand how you can be sad all of the time or how you can experience extreme highs and even more extreme lows, they just will never get it. No matter how many times they say they understand, we have to understand that they do not whatsoever unless they have witnessed the mental pain of depression.
People don't cut themselves to hurt themselves, I feel as though they cut to feel, to know they're alive. You don't have to do that anymore or at all for that matter because "Wrists are for bracelets, not cutting."—Kellin Quinn
Become Motivated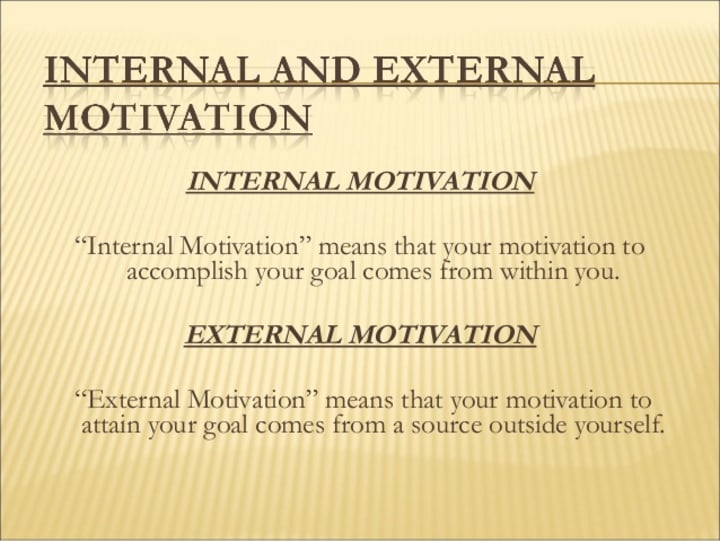 Having depression can cause individuals to become demotivated or even feel dehumanized. However, giving oneself motivation can give an individual the leeway to take dominion over one's mind, soul, and body. There are two types of motivation listed above, look into those and figure out how you can become a better you by motivating and pushing not only yourself, but others as well.
depression
College senior at Miles College
B.S. Management
Poet
Receive stories by Deanna Garrett in

your feed