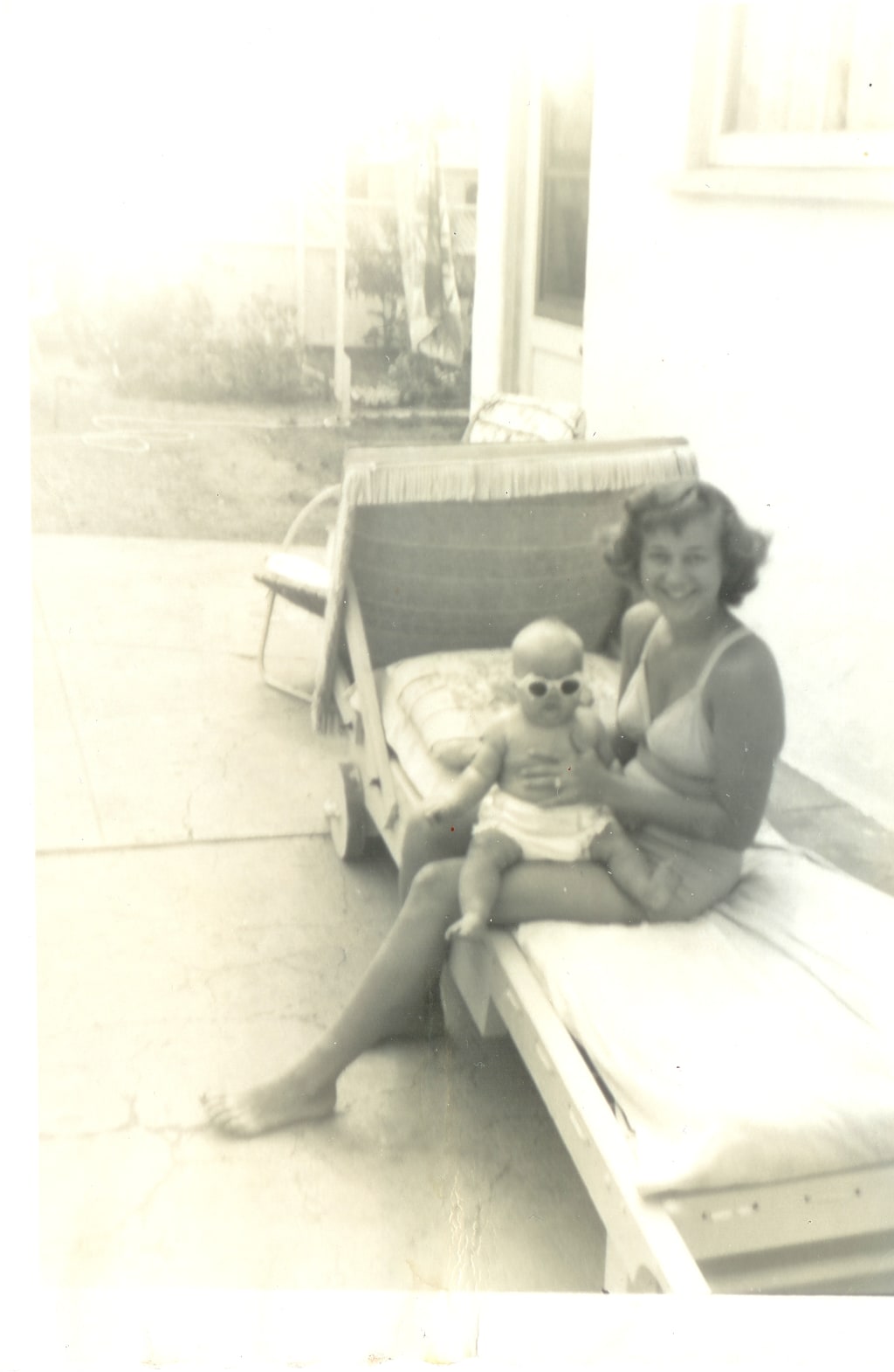 Mema and her daughter
Dear Mema,
One day when I was just a little girl, you took me aside after I had a spat with my cousin. You asked what we were fighting about and I shared that she said that my invisible friend "Sarah" wasn't real and was mean about it. After talking for a while, I calmed down and went to leave to go play with the other kids again. But you stopped me and said something that I brushed off at the time – you said that I was more like you than I realized.
At the time I thought that you were just saying crazy adult things that'd make no sense to me. But now that I am grown, I really wish that you were still here so I could ask you – did you know then that I was schizophrenic like you? I guess it really wouldn't have changed my life that much knowing what I now know. That diagnosis that might be genetic, that might have originated from your family line, that changed my life forever… it really wouldn't have made a great difference knowing then versus as a late teenager.
I would have asked you how you did it though. How did you survive taking care of your mom and her taking care of you? It must have been so hard for you when both of you could handle it anymore and you had to go live with your daughter. I wonder if you had the intense feelings of guilt that I do about not quite being able to be self-sufficient.
I would ask you about the things you saw. Did you stop taking your medication only for attention like I've been told or did it give you nasty side-effects like it gives me? Or did you get lonely for your hallucinations like I do when they all are gone? Did the quietness unnerve you?
Is that why you had 4 kids or was that just the way things were? Were you like me and want 2 boys and 2 girls or was that just the way it was? Did you keep it together by pretending it was just a story or a movie like I do on the hard days? How did you survive this disease with a big family that relied on you?
How supportive was your husband? Did he understand your illness or was that one of the reasons you guys got divorced?
Some of these things I can ask my great-aunt and great-uncle who are still alive, but they were your kids. I'm sure that you didn't share every deep secret with them.
I strive to be like I picture you were… a good mother and a woman who fought for what she believed in. I strive to learn from the mistakes I have been told you made. I try to be honest and I fight for that honesty to be heard and appreciated. I sometimes wonder if that is why you lied so much – because you weren't allowed to enjoy your hallucinations.
I wish that I could have shared with you about mine. Told you that it was more important to be honest than to be seen as a sane individual. I so wish that we could have talked because you intrigue me – whether you were actually someone to look up to or not, you had to have been a mighty strong woman to handle everything life threw at you. Anyone with schizophrenia has to be very strong.
I want you to know that I still have the obsidian necklace you gave me. At the time I was upset that my sibling got the one from your daughter, but now I am glad that I have the one from you. I hope you knew how much I loved you.
I love you still.
Your great-granddaughter
family
About the author
I am a mother of 2 precious angels who drive me slightly more crazy
than I already am with a diagnosis of schizophrenia.
When asked "are you crazy?!" my favorite come back is:
"yes! And I have the papers to prove it! How about you?" LOL
Reader insights
Be the first to share your insights about this piece.
Add your insights