"Dear 2021, Please Be the Year of Mental Health and Self-Education" - a Letter to Myself
Let's make this year count by focusing on what matters.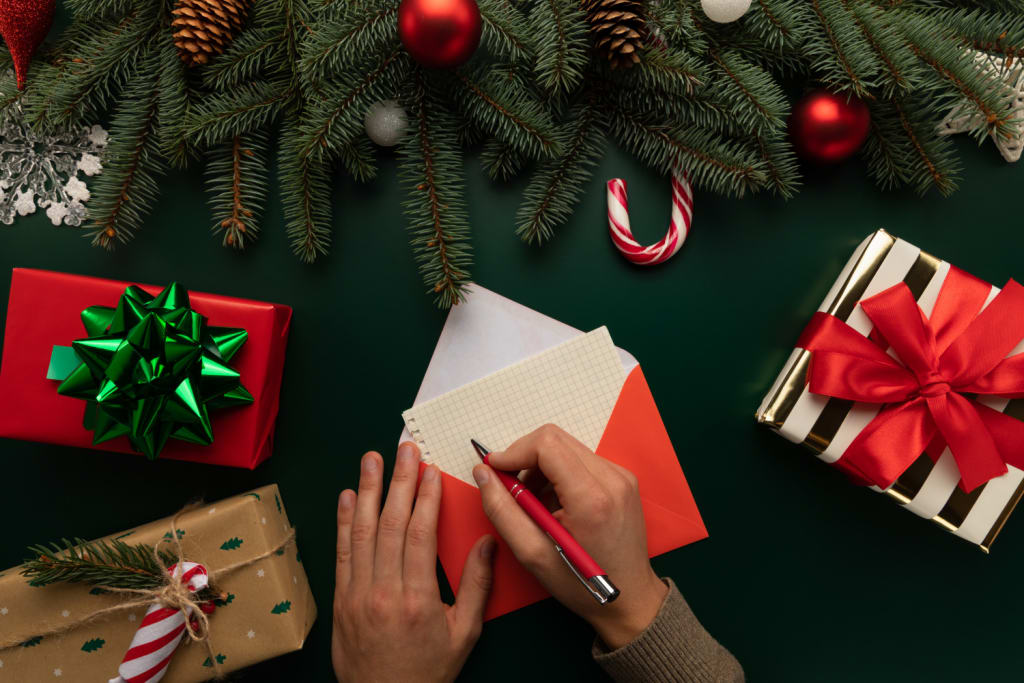 Licensed via Freepik
Dear New Year,
First of all, thank you for rolling over. You have no idea how much I've been waiting for 2020 to end.
To be fair, 2020 taught me many important things. I should never take health, peace of mind and travelling for granted. Travelling is a privilege of its own, but I should not have complained about "being tired of travelling" last January. I regretted it later. But I suppose that's #WhitePeopleProblems. I want to take a moment to acknowledge my privilege and even a longer moment to point out my awareness of white privilege. Last year showed how many individuals are unaware of it.
The year 2020 constituted change. I wish change weren't induced by violence and racism - sadly, that was the case. We will forever remember the name of the person who changed the world forever: George Floyd.
It was a year of despair and hopelessness. But towards the end, it turned into hope. Christmas signified the moment people have been waiting for, and Santa truly came through: multiple vaccines got approved, and the vaccination started in several countries.
I learned a bunch in 2020: about the world, about people around me - and especially myself. But knowledge doesn't end there: life equals constant self-education.
Dear New Year, I have many plans for you. Some of them represent opportunities and goals; others signify mindfulness and self-improvement. While goals and dreams are non-negotiable, it's the mindfulness I would like to focus on. And I don't wish to focus on myself - the surrounding world is equally important. I may not be able to change the world, but I can definitely try to do my part.
Dear 2021, let's carve out a plan on how both of us will do something important in the next 12 months. I have grand plans for my life, but maybe we can collaboratively positively affect the planet? Sit down, 2021. Let's have a chat.
Racism, Inequality and Other Forms of Discrimination
I hereby vow to educate myself on the inequality issues. I have always thought I'm aware of many of them, but it turns out there is more to learn. Frankly speaking, whatever we know about racism and discrimination is never enough because so many crimes against humanity have taken place over the years. And African-American people are at the very top of the victims' list.
I don't think I did enough supporting Black Lives Matter in 2020, but I will fix that in 2021. I have identified several books on black history that I would like to read this year, especially the following:
The New Jim Crow: Mass Incarceration in the Age of Colorblindness
The Wretched of the Earth
Ain't I a Woman: Black Women and Feminism
But Some of Us Are Brave: Black Women's Studies.
I also identified a few small businesses operated by African-Canadian - since I live in Canada - owners, and I plan to support them this year. Christmas shopping left me with a slim budget in winter, but that won't be a problem once March rolls in.
World Politics
Dear New Year, despite my frequent attempts to educate myself on the state of affairs worldwide, I find that my efforts are insufficient. Being aware of what's going on around the globe allows one to prepare for news and to see problems before they arrive at my doorstep. Not to mention learning more about different cultures and events.
Politics, history and human rights violations are all inter-connected. Self-educating on politics would allow me to know more about the historical trends of racism and discrimination too.
I want to become smarter. But, most importantly, I'd like to offer my support to people around the world when they need it. My tweets concerning the environmental issues in Amazon, or Poland's attempt to set the clock back on the abortion laws, may not change the world, but they can help attract attention to the problem.
I don't wish to be an ignorant privileged brat who doesn't concern herself with anything but her own business.
Small Businesses Support
Black business owners aren't exclusively the ones who I'd like to support – I wish to give my money to small businesses in general. It would be nice to focus on minority-owners and women, of course.
Is it really necessary to purchase so many items at Walmart? I don't think so. Can't I search for new Amazon sellers with little reviews instead of huge corporations selling on the marketplace? Of course, I can.
That's the shift I would like to make this year. My efforts alone wouldn't be enough, but maybe more people can set the tone.
Charity and Micro-Loans
Community wellness and charity work have always been my top priorities. I have a love-hate relationship with charitable organizations since not everyone contributes a significant amount of donations to the actual charity. After many years of research and report analysis, I have concluded that supporting local charities is the answer. When you donate a bag of groceries to the food bank, a very high chance of that donation benefits real people. The same applies to clothing donations and other essential items. Therefore, food banks and similar charities will top my priority list for 2021.
Microloans are a discovery for me. It turns out a small microloan can do more good than a donation to a struggling community. I'm determined to allocate a part of my budget towards microloan organizations like Kiva.org this year.
Let's do some good in the world, 2021.
Mental Health
Struggling with depression and anxiety became the norm for me many years ago. Regardless of which year it is, mental wellness should be crucial for every one of us. If we are not doing well emotionally, nothing else matters.
The new year will signify me taking better care of my mental health. Mindfulness and self-care are equally important. I would also like to support everyone around me, particularly friends and family, in their mental health journeys. The pandemic has been hard on many of us, and emotional support is critical.
Being Happy and Well
Nothing matters if we don't feel happy. While I love my hobbies, enjoy my job, and feel determined to accomplish new milestones, internal happiness is what truly matters.
I want to make a firm promise to myself about placing my happiness in the middle and building everything else around it. This year, I will be happy. To be fair, 2020 was quite a happy year for me, too, despite all the challenges and troubles. I am not necessarily going to aim for more happiness this year because there should be no comparison. Am I happy? As long as the answer is "yes," that's what is important.
Epilogue
Dear New Year, it looks like we have marvelous 12 months ahead of us. There are lots of things to consider and even more to learn. The goal is to think about the needs of others while catering to my own. Happiness, kindness and mental health will be the cornerstones, while self-education will hang close by.
Let's create wonderful memories together.