Anxiety & Backbone
My Mental Health Deserves Better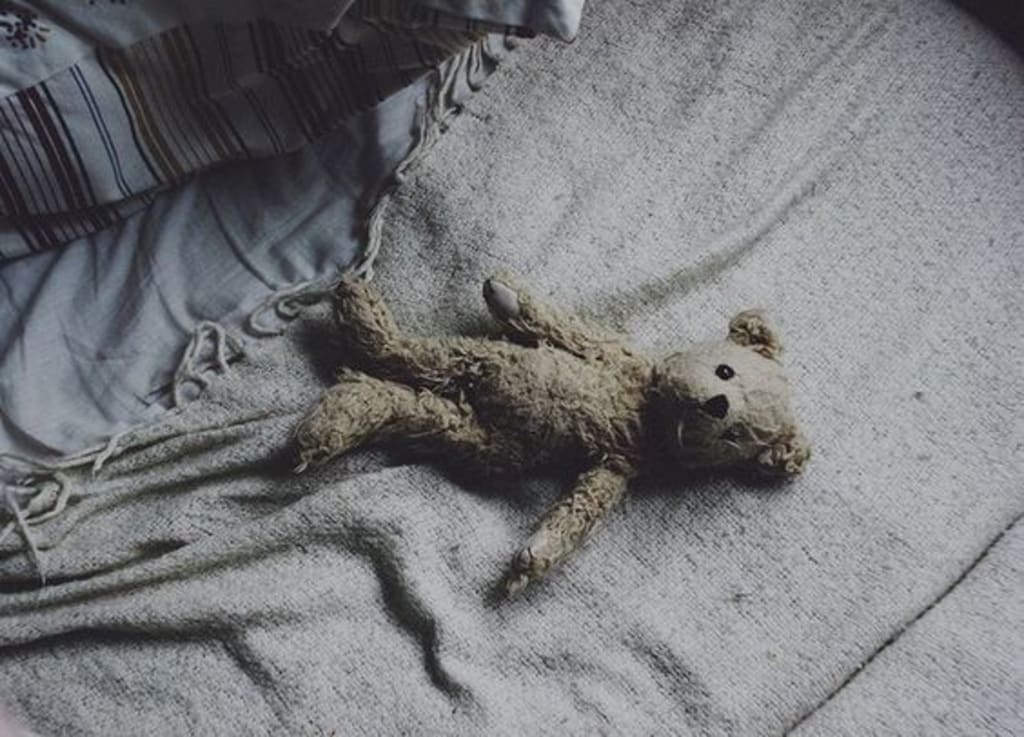 It was the night I understood why I feared the silence.
Environmentally everything was calm, sure. On the inside, however, felt as if my chest had crashed and burned. It wasn't painful, no. Pain changed for me after the last throw against the wall. It would take far more to break me this time. More than a kick to the stomach at 8 months pregnant. More than the bruises echoing from my wrists and elbow. Yes, it would take much more than this to cause me any real pain. But when the silence fell across the porch and proceeded to follow me into the house I called home: I broke.
I sunk as far as I could into myself as the thoughts started trickling in. The 'not-good-enough' and 'what if you hadn't done that'. But this is only the beginning, I know all too well. I'll try to tell myself that these things aren't true or were circumstantial and I had no real control to begin with. God doesn't help. Your family doesn't help. Therapy doesn't help. The voices will stay.
They creep in like the fog on hilly country roads. They blur my vision of reality at times. I don't think I've ever had time to really know who I am because the voice has always told me the negative. Every. Single. Time.
The thoughts are getting far worse at this point, and I'm no stranger here either. I wish to crawl into the hot shower and dissolve into my sadness until it overcomes me. After this, I know, I won't be able to feel any better. But I also know that I am completely content with being miserable. It is the only thing I've known my whole existence and the one thing I've been able to count on.
Unfortunately for *Dave, he has to live with this too in a way. I'm sure it's not easy watching the person you love fall apart at the seams. However, I'm coming to terms with why I can no longer stay.
Dave, I have spent weeks on end with the same 3 comfy outfits on a rotating schedule. I have disregarded showering longer than my normal 2-day rule. The dishes are taunting me as I walk by, telling me you don't love me enough to do them when I'm feeling this way. You don't ever tell me "everything's going to be okay," or ask me why they aren't that day. You don't listen to me every argument I tell you what I need from you to change. I can not continue to live this way. Sad, then bitter, and then angry because you obviously don't respect me.
I feel guilty, you have given me shelter, love, and a friendship. Things have changed too, though, haven't they? I wish you could see just how desperate I am for you to give me the time of day instead of playing videos on Facebook or games on your phone. I hope that you'll change before I get the courage to leave. I really hope you do. We had such potential and I fell so hard for you, but now I'm so disappointed in myself for the low standards I have set. I'm the one with no self-respect. I am the one who must change.
So now when the voices come, I tell them they are wrong. I say "I'll prove to you (myself) that I can find the person inside." I'm tired of playing the part. No relationship should make you feel this alone at your lowest points.
anxiety
survivor of many things. going through this thing called life and figuring myself out along the way. i'm hoping writing helps with such.
Receive stories by Alex Schoeneman in

your feed