Airports, Rail Companies, and Supermarkets Are Supporting People with Hidden Disabilities in a Lovely Way
The Sunflower Lanyard Scheme has now launched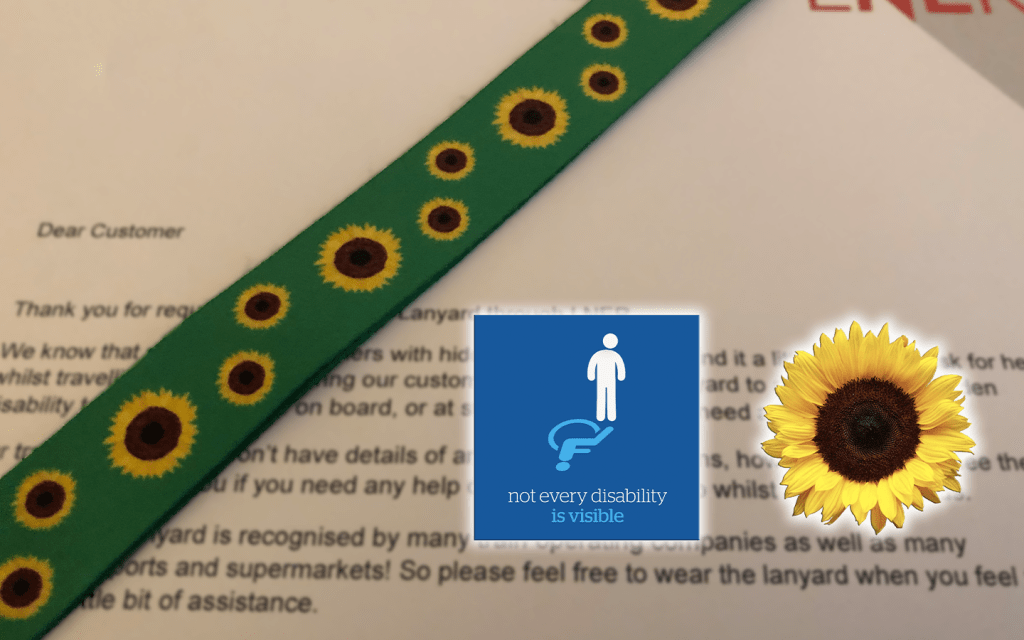 Not Every Disability is Visibile
So, I recently discovered something that could potentially work incredibly well, providing it gets the attention it deserves. I saw an article online, which went into detail about the new Hidden Disability Sunflower Lanyard Scheme.
This scheme is an initiative, designed to act as a sign that the person wearing the sunflower lanyard has a hidden disability, and they may require some additional assistance when out in public. The sunflower lanyard scheme is being trialed in selected Tesco and Sainsbury's stores.
Developed by designers, Tabbers Limited, the Hidden Disability Sunflower Lanyard Scheme first launched at Gatwick Airport in 2016, and now more than 10,000 lanyards have been handed out.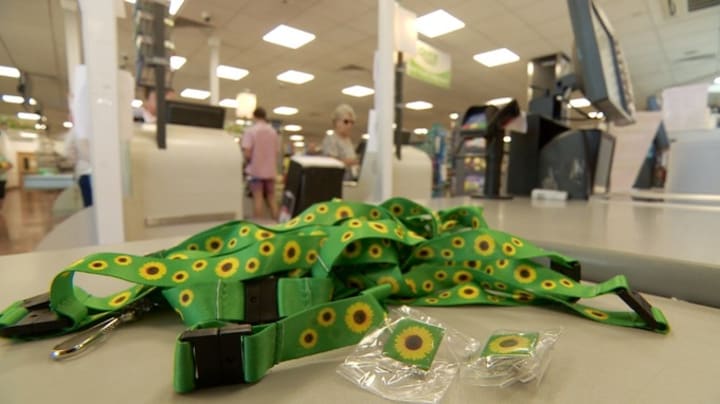 With us now in the final quarter of 2019, this incredible scheme has been introduced in a range of major UK airports, railway stations, sports venues, and supermarkets, which I mentioned before. Sainsbury's were the first supermarket to trial this scheme with forty stores participating, whereas Tesco are also trialing the scheme in fifteen stores located in Hertfordshire.
So, how does the Sunflower Lanyard Scheme actually work? Well, people with hidden disabilities, including autism and Asperger's, learning disabilities, dementia, mobility issues (for example: arthritis, MS, ME, chronic illnesses), mental health illnesses, visual or hearing impairments are able to get extra help when traveling or shopping.
If a staff member at a supermarket, railway station, airport etc, spots the sunflower lanyard being worn by someone, then the staff members can provide sufficient support. This includes: more time at the checkout, help with bag packing, extra help at airport security, and an easier check-in before travel.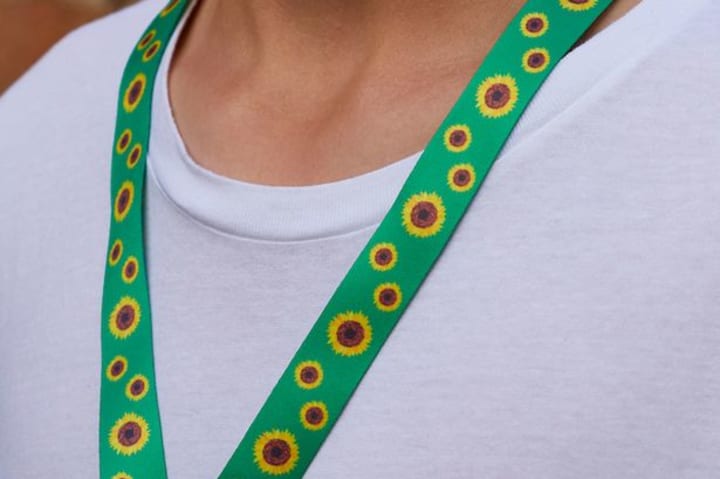 I recently contacted London North Eastern Railway (LNER) about the Sunflower Scheme, and how I could get myself one. It was fantastic to see LNER so supportive. They quickly sent me one out, as well as a letter, which said:
"Our trained colleagues won't have any details of any individual conditions, however once they see the lanyard, they will ask you if you need any help or just a friendly hello whilst traveling with us."
The more people share around this scheme, the more people will be aware of it, and be able to help support people, like me, with hidden disabilities.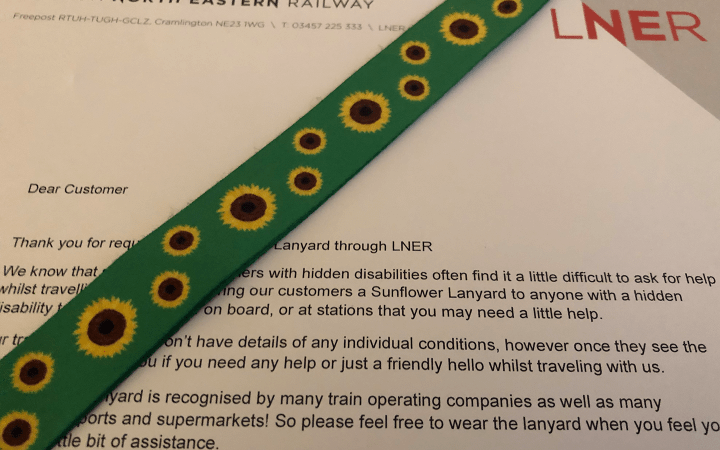 In the past, my mental health deteriorated on a large scale, and I struggled to speak out about my troubles, my fears, my problems. I spoke with a counsellor about my mental health earlier this year, and she was so helpful that the sessions managed to put me, and my mental health in a much better place.
With the Hidden Disabilities Sunflower Lanyard scheme now launching properly, it is fantastic to see how much support people are showing towards the people being spotted wearing these sunflower lanyards. I recently tweeted saying:
"Received my sunflower lanyard from @LNER today. People, like me, who have hidden disabilities often find it hard to ask for help. Carrying a sunflower lanyard shows staff onboard trains, planes etc that we may need some extra help. Spread the word people."
Since tweeting that, so many people have come together praising the Sunflower Scheme by commenting with things like 'they are a brilliant idea, and we look for them all the time whilst working at the Rhodes airport'. Another Twitter user said 'my son and I have used these at airports and on LNER trains. Great to see more people being made aware of the needs of those with hidden disabilities when traveling'.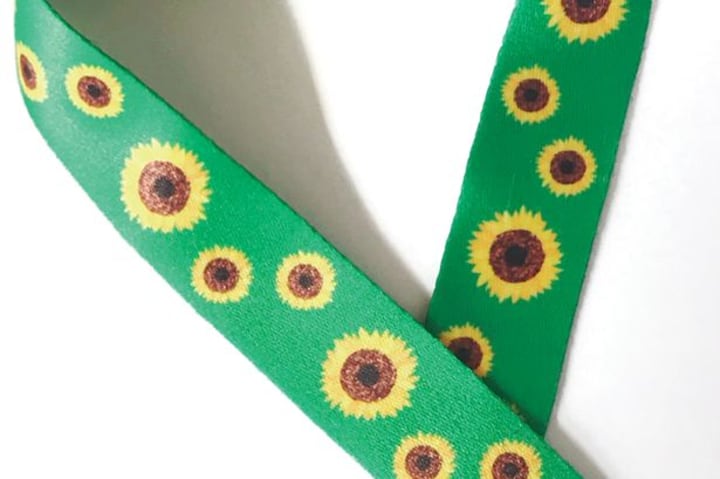 So, next time you're at the supermarket, traveling via train, or at the airport, look out for these special sunflower lanyards and simply say hello to them. Honestly, it will make a difference!