A LETTER TO MY YOUNGER SELF: Why I came out of the mental illness closet.
Here is a letter I wrote to my younger self, before being diagnosed with bipolar disorder.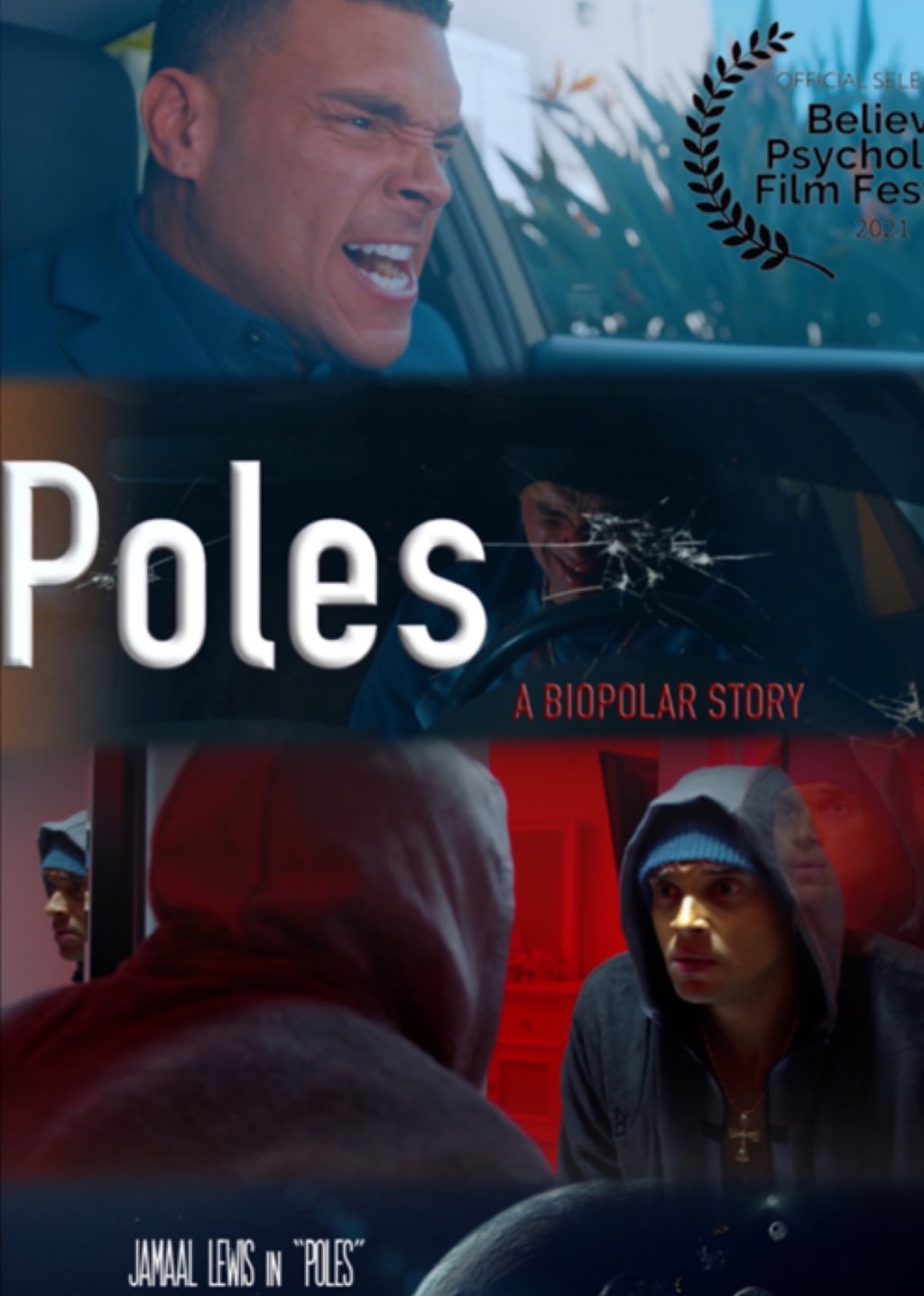 Dear 30-year-old Napoleon,
At 10 AM on April 3, 2006 you will try to kill yourself. Ya, you heard right...suicide. But don't worry, you'll make it. Just try not to ingest the Clorox Bleach. That stuff tastes nasty!
That will be the moment in time that starts the clock on your BIPOLAR DISORDER. And it will never expire. This will be a life-long battle because there is no cure for mental illness. But there is STIGMA that is attached to it.
I won't get into the details of what you will go through in life that will ultimately put you in that empty house in front of all those sleeping pills, vodka, and bleach. That stuff you will have to experience on your own. What I do want to discuss with you are the things you should do AFTER your diagnosis.
You see, this is when life's biggest challenges will hit you like a freight train. You'll need the support from your doctors, family, and friends. You can't do it on your own. No one can. Even by the year 2021 mental illness will still be a dirty word. The stigma associated with that word will keep you in the closet for nearly 15 years.
For a long time, only your closest family members will know about your diagnosis. And even they won't talk to you about it. They will be afraid to because they don't know whether or not you are comfortable with speaking about it. Tell them early on that you are okay with it and that you NEED to discuss it with them.
Also, don't be afraid to tell your closest friends about your bipolar disorder. I promise you that they won't judge you. Very much the opposite because they will tell you how brave you are.
By 2020 you will be ready to tell the world about your mental illness.
Everything will change when you, write and direct a short 24 minute film about your struggles with BIPOLAR DISORDER. Oh ya, it wins a Pasadena Film Festival award for best bipolar short film. That will officially make you an award winning filmmaker. Trust me when I tell you that you will be so proud of yourself. It will be one of the most gratifying moments in your life.
The film entitled, POLES: A BIPOLAR STORY, will be what you ultimately will use to tell the world about your diagnosis. You'll post it on all your social media accounts, but not before contemplating it for over two months. Friends and family will tell you that they respect your bravery for speaking up about mental illness.
I encourage you to continue to be an advocate and voice for bipolar disorder. There are millions of Americans experiencing the same symptoms you do. They need help just as much as you will. Others may not have the support of their loved ones and may not have the tools available to them to get the help they need. So I encourage you to fight for those sufferers. Remember the old adage, "Each one, teach one."
My final piece of advice to you will be that you continue to write screenplays. Keep making films. Your work will, as Tupac Shakur once said, "...might not change the world, but I promise you it WILL spark the brain that will change the world."
So keep raising your voice and perhaps one day before you leave this place they will be able to say you did your part to end the STIGMA associated with mental illness.
Note: If you would like to see the film, click on the link below.