A Gasp of Air
Sometimes the worst place you can be is in your own head.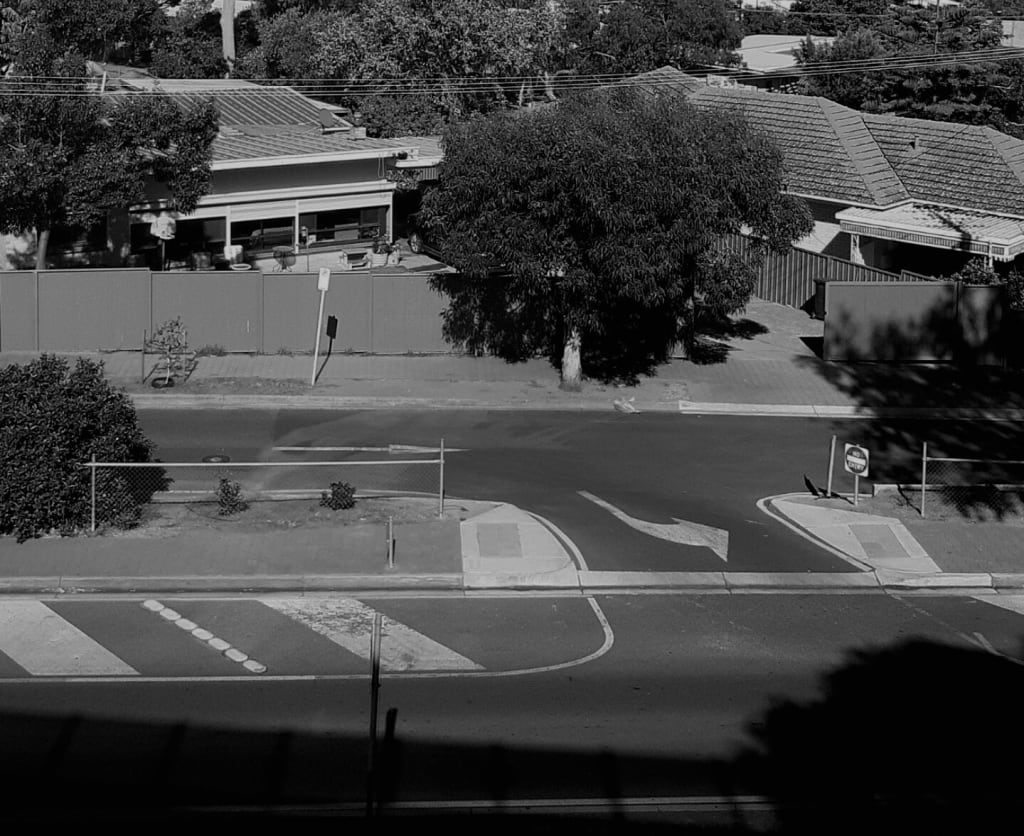 We all experience sadness at some point throughout our lives, if it's losing a family member or the end of a relationship. It all hurts. Everyone hurts. And it is important to know that it's ok to hurt, it's ok to feel sad, it's ok to not be ok! But for some it can hit a lot harder in the form of depression.
Depression can affect a person's physical and mental health, sometimes lasting for a long period of time. Often associated with feelings of sadness, grief or anger, depression can affect people in devastating ways and in some circumstances drive them to the point of suicidal thoughts.
My name is Ben, I'm 18 years old, and I suffer from depression. I think I was around 15 when I began feeling sad. I never thought much of it at the time and kept it pretty quiet. I hadn't experienced anything bad until a year later when I was 16. I was quite confused with my sexuality and myself at the time and it was making everything really difficult. I somehow found myself talking to this girl and it had got to the point where I had met her mum and we even kissed. I think deep down I knew it wasn't for me, but I didn't want to admit it to myself. That was the point I really started to feel down.
I kept pretty quiet about myself and my feelings until about a year later when a new girl started at my work. We got super close and created a special friendship to the point when we finally started sharing our feelings with each other. She would explain to me about her depression and self-harm and I think that was the point where I realised, I have depression. Everything she described about how she was feeling was how I was feeling too and for once it felt ok because I wasn't alone anymore. Some nights she got really bad and I was scared for her, but some nights I got pretty bad too and if it wasn't for her and the friendship, we had built I don't think I would still be here. I am ever grateful for the support she gave me.
By the time the new year had come around our work had decided to close its doors. I wasn't really that disappointed about it, the only thing I was sad about was not being able to see my friend anymore. And yeah, I know I can message her and see her outside of work but it's just not the same. We talked for about a week after work shut then we drifted and to this day we don't talk anymore and its sad.
Since my work friend I've never really had anyone that I feel I can talk to. I know I have so many friends and a couple best friends, but like I just don't feel as if I can tell them how I'm feeling, and it sucks. I'm always seen as the happy or funny friend with a big smile plumped on my face, but no one knows how I truly feel and sometimes it is just easier to smile.
I spent last year completing year 12 and man I struggled. Depression has really hit me hard. I look at my results and just think about how messed up I am. I usually do well at school. After my Mum saw my results, she said to me "Ben you could have done better, if only you weren't so lazy". Not lazy Mum just suffering from silent depression. It's hard to watch everyone around you succeed and do well when you're trapped in a war with your own thoughts. The last half of the year was the hardest for me I just couldn't focus on anything in school anymore. Multiple times I had found myself having suicidal thoughts and it was tough because I had no one to talk to so I had to find ways to distract myself
About halfway through the final term I came to school to see one of my friends crying and it was very unlike her. She asked me if I heard the news, I hadn't so she took me outside and told me that our friends' brother had just killed himself. I broke down crying and I think partially I felt sympathy for her, but at the same time I had this feeling of "that could have been me". The next month was pretty quiet around school, I felt really bad for her after she's already lost her mum and pa and now her brother.
School had finally come to an end and I drifted from 90% of the people I hanged around with every day. I couldn't bring myself to even go to birthdays because I was ashamed, they would ask me how my school results were. Then seeing videos of everyone made me drift further into my void of isolation and depression. The worst part is that even though I know I'm depressed; I can't stop myself from getting worse.
It's hard to explain how I feel sometimes, it's like I'm not even alive anymore I'm just here. The panic attacks get so bad sometimes that they leave me in a ball on the floor with tears running down my face. And sometimes all I need is a single gasp of air.
I know there's happiness out there, I just need to take the steps to find it. I know it's going to be hard, but I have to try. And hey if you're reading this keep pushing on because I know what it can be like to be trapped in your own head.
Taking that gasp of air is something you should be proud of everyday.