A Conundrum of Anxiety and Depression
Living While Spiraling Out of Control...Sometimes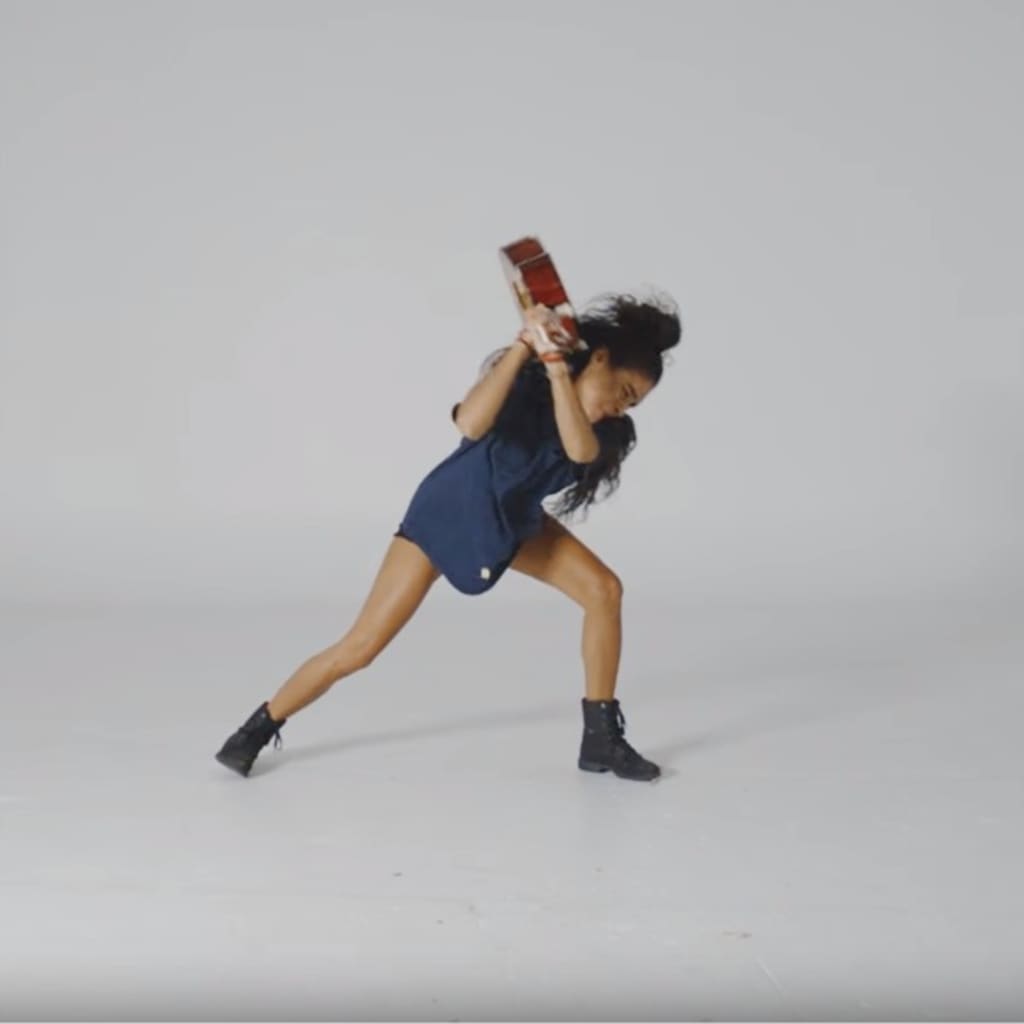 Jessie Reyez crashes her guitar in the beginning of her "Figures" music video. To me, although she talks about a relationship, the emotion she puts into the song showcases some sort of anxiety over the guy she used to love.
There is so much that can be said about mental illnesses. I mean, I can go on and on about it, but there are two specific ones that I want to personally elaborate on. They are anxiety and depression. I feel like both affect people in different ways but have the same end result: sadness.
Several years ago, I experienced the brunt of depression in high school. A lot of things were going on during 9th grade and I was not happy. Before you begin to say, "Oh, was it guy problems?" or "Mom wouldn't buy me cool clothes like everyone else," the problems that I underwent that year were nowhere near petty. The second year of school, the school's principal was ruthlessly stabbed to death by one of her students. This tragedy sent my fellow students, their families, the teachers, and myself into a whirlwind of distress. Previously, I had been home schooled and the concept of going to regular school was far from my mind; so this whole experience scarred my view of private schooling.
I remember going over to my childhood best friend's house that day, studying. Crying and studying. Studying and crying. That was how I coped with the trauma: by doing Algebra homework… I was in my best friends' room pouring over this textbook, answering too many problems. It was like everything around me was falling apart. The principal's death and the problems that my sometimes dysfunctional family were going through at the time were all too much. Someday soon I will go into detail about those family issues, but for now I just wanted to share an experience I went through that I believe contributed to me battling anxiety and depression
Coping with My Demons...Possibly?
The nervousness I feel over the guy I love when his Bitmoji pops up in response to a cute message I sent, or the jokes I and my college friends make over being run over by a car while crossing the street on campus, are derivative from me having anxiety and depression. Screaming helps. Listening to rock music helps. Running outside in the cold or summer helps. And lastly, dancing around the house like an idiot helps. However, at the end of the day when I have an anxiety attack, there's nothing no one can do but God himself. Most of the time all I want to do is fall asleep.
My Feelings and How to Deal
People think that these attacks are dramatic, as in falling into unconsciousness. But in reality, an anxiety attack can cause a person's heart rate to increase, causing nervousness, and like I said before, I just want to go to sleep. It's like your heart is heavy, and whatever you are feeling is weighing you down. No medicine can heal this. It may numb the pain for a little while but once I wake up from sleep or once I finish having fun or going out, then the pain is back…
Now depression on the other hand, causes sadness and for me just wanting to die sometimes. These thoughts are usually very dramatic. I've even asked God to just take my breath away, because I was so unhappy. My thoughts were so morbid, and if you watched Demi Lovato's documentary "Simply Complicated," I could really relate to when she said she was obsessed with death as a child. In high school, that was me.
I know now that I'm a young adult and I'm learning how to cope with these issues, but I just want to say that it is hard. After going through storms in my life, I can say that anxiety and depression can be fought, you just have to own the willpower to escape the mind games.
anxiety
About the author
Writing out your feelings or creating a new world will never get old. I've always enjoyed it, whether it be a feeling or a long paragraph expressing something. Reading novels and being able to write compelling sentences is a gift. ✨😬🪞
Reader insights
Be the first to share your insights about this piece.
Add your insights