7 Ways Love Is Intense For An Intuitive Empath
Intuitive Empath in a Romantic Relationship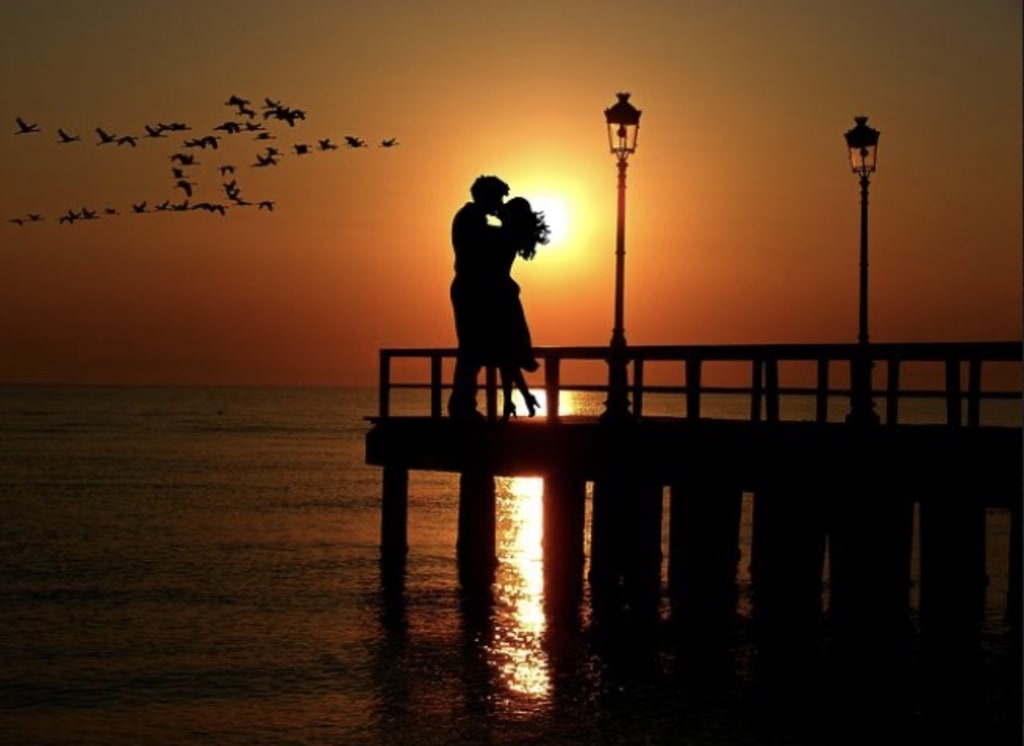 Intuitive empaths and Heyoka empaths are the most unique of all empaths, their abilities and healing power is second to none, they transmute negative energy into positivity, being fiercely determined to help others to the point where they are easily admired, loved and appreciated. If you are in love with an Intuitive empath, it's alien love which means their love is unmatched and so out of this world leaving a lasting impact.
Assertive and Expressive
You will always feel great when an Intuitive empaths is by your side, they will lighten and brighten your mood by saying the right words and doing the right things at the right time, yes they feel toxic energy and bad intentions from others, but it does not phase them, beings they don't absorb but instead transmute it away, Intuitive Empaths are the calm through the storm, their strength and boldness remains undefeated. In a relationship Intuitive empaths will share their thoughts, bright ideas and opinions with sincerity.
Honesty is Always the best policy
Intuitive empaths are honest, truthful and sincere, they expect morals and a certain standard from others, so you will realise them staying away from deceitful and manipulative liars, because in their eyes it serves no purpose, it's always mentioned that you should never mess with an empath, but an Intuitive empath's powerful gifts are much stronger.
Communication is Key
Intuitive empaths likes to speak on many topics and whatever it is that's on their partner's mind, and they know how to solve solutions naturally by reading facial gestures and body languages, even written words and tone of voice is only half of their abilities.
Natural Givers and Supporters
Intuitive empaths are selfless they often place others before themselves, they always have their partner's best interests at heart, by keeping the smiles, vibrant and excited about your life and who you are, they are humanitarian in one way or another, an intuitive empath will shield and protect their partner always, they will feel lucky and blessed to be loved by an intuitive empath, and will be motivated to be great.
They don't fall in love quickly
An intuitive empath falls in love with a person's soul, very deep and intense but not straight away, a partner may never unlock the padlock to their heart and could remain on the surface it depends.
Intuitive empath have that raw sensual energy as they delve there by speaking through the heart and making their partner feel loved, cherished and extra special, just by being authentic, vulnerable with a high energy and vibrational level. It's the reason why they are admired, adored and sometimes obsessed over. It's in their aura, vibe and stance, it's in their calmness, bold and their bubbly sense of humour and kind nature.
Intuitive Empaths are Lie Detectors
Even the smallest white lie an intuitive empath can detect, it doesn't matter whether it's over the phone or in person, an empath will catch on to a lie swiftly, but they are just too nice to prompt or interrupt a long winded liars tale of woe. You will never be met with rudeness either, their polite and well-mannered selves wont make anyone feel uncomfortable.
Intuitive Empaths Need Their Space
There will be times when Intuitive empaths need their space, but it's not that hard to take time out for peace and self reflection without it being a big deal but to each it's own, it's rarely noticed when they take time out.
Many Intuitive empaths have busy lives, they will need relaxation as a way to unwind down from their busy days. Intuitive empaths good energy and vibe needs to be replenished and rejuvenated so that they continue to feel refreshed to bounce back in great form.
Related article: Intuitive Empath Gifted and Wise
Here are 2 examples of how Intuitive Empaths are unique and Love differently
We are beams of light who also happen to often be conventionally physically attractive. We're deeply socially and intellectually intelligent. Did I mention we're beams of light? We have undeniable auras. It's hard to miss us, and for these reasons, we're attractive to a variety of people. Not to toot our own horns, but we have plenty of options in dating. So if we've chosen to be with you, there must be something special about you. - Ginelle Testa (Bolde)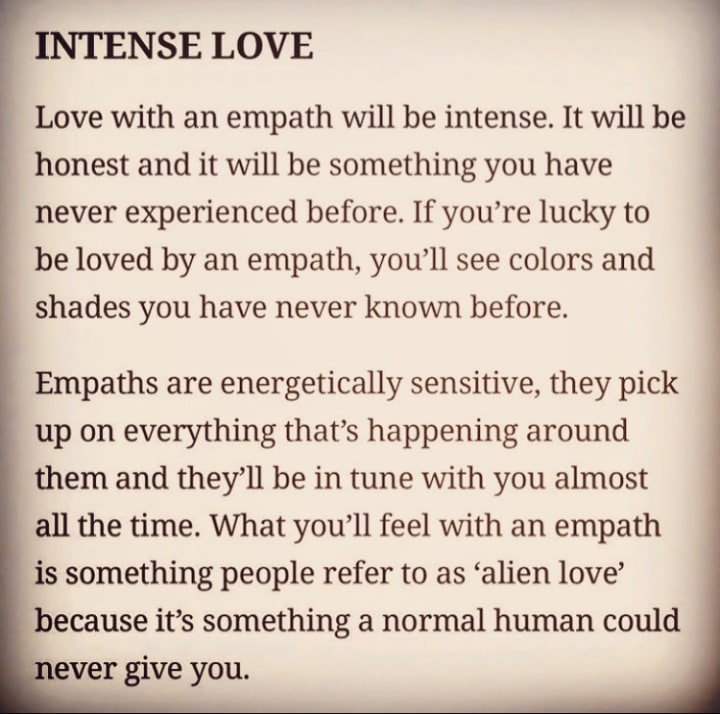 Believe it or not, there are people out there who are not selfish and who don't think only about their own well-being. Empaths are those people who make us thank God each day that they exist on this earth. They're like human-shaped angels. So imagine being loved by someone like this. It's a blessing, don't you think? - Maria Parker (Her Way)
Related article: Respect the Intuitive Empath
About the Creator
I'm a CEO, Author, Certified Drama Therapist, Life Coach & Digital Marketing Blogger. - Positivity flows with Good Vibes Always!
Kaluxemedia.com IG: @kaluxemedia https://solo.to/kayangela
Reader insights
Be the first to share your insights about this piece.
Add your insights