5 Key Self-Care Tips for Beginners
We all need to start somewhere.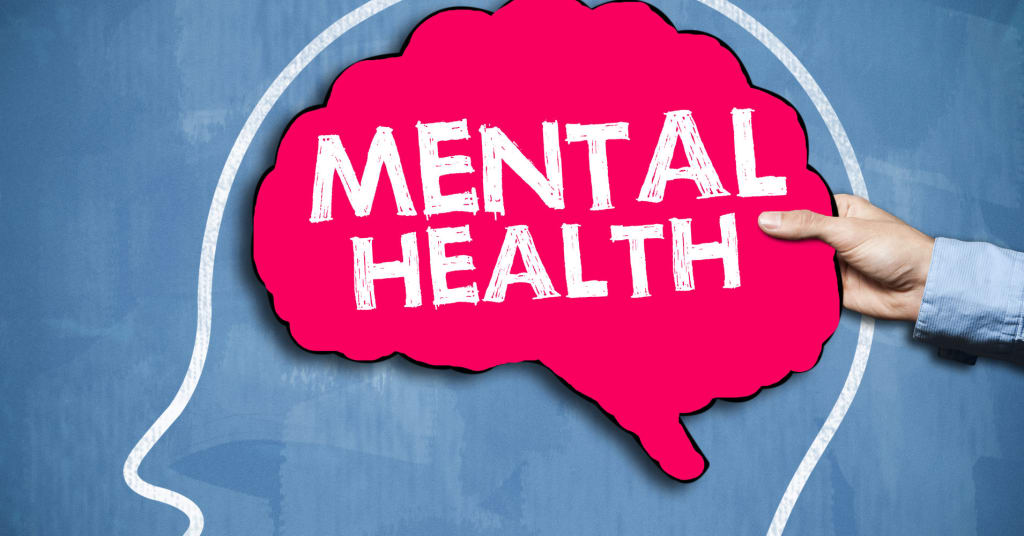 Today is #BellLetsTalk Day 2019.
Bell Let's Talk Day is one of my favourite days of the year. The work that Bell and the world do on this day is inspiring and is a great way to spread awareness to mental health.
I love reading the inspiring stories of how people are fighting their mental illnesses. I also love seeing the quotes that inspire people daily to continue to live their lives.
If you don't know what Bell Let's Talk Day is, Bell's website has all the information, as well as ways that you can become more knowledgable about mental health.
Personally, this day is special for me for a few reasons. I know so many people with mental health and illness that are sometimes afraid to show or talk about it. I've had friends pass away from mental illness. Just five months ago, one of my best friends passed away from mental illness. I miss her tremendously and wish there was a cure to this illness.
Her passing has really made me appreciate all the support that I have and how lucky I am to receive the help that I need to become the best version of myself.
For a lot of people suffering with a mental illness, or who need support for their mental health, they might find it daunting to start therapy or counseling right away. This article is for all the people with mental health issues who want to improve how they live their daily lives and make each day more bearable.
Don't go back to bed!
I can't even count the amount of times that I have woken up to an alarm that I set, clicked snooze, and got right back to my deep sleep. Doing this causes me to be groggy when I actually do have to get up for class.
There have been many studies that say that starting your day early will benefit your mental state, GPA, and productivity.
So for tomorrow, try to ignore that tempting snooze button.
Drink your water!
We all know that water has so many benefits to our health, both physically and mentally. For some people (like myself), drinking water can feel like a chore.
So a way to make drinking more water enjoyable is to go out and treat yourself to a cute glass or fancy water bottle.
The nicer it is, the more you'll want to keep it with you at all times.
Get your steps in!
I truly believe that walking is essential to helping improve mental health. Taking a walk can help cool down your feelings and it can help you focus. The fresh air, scenery, and exercise are good for your overall health.
I suggest that the next time you're feeling overwhelmed, you should take a walk. A tip is to take a picture of something interesting or that you thought was beautiful on your walk. Doing this will help to understand all that you have to be appreciative about.
So put on your new favourite song and power walk it out!
Put the chips down!
Okay, yes, sometimes all we want to do is sit in front of the TV, binge watch The Office, and eat our weight in junk food. Don't get me wrong, there is nothing wrong with doing that some days—no judgement here! Unfortunately, to get better, we can't live everyday like this :(
Eating a healthier diet can impact the way that you think and feel. Sugar and junk food, in general, effect the brain and cause your functioning skills to decrease. This means it's harder to get motivated, happier, and out of bed!
As a student, I know that eating healthier is expensive... but this article shares 19 ways that you can eat and shop healthier on a low budget.
Appreciate, appreciate, appreciate!
Over the past two years I personally have had a lot of events that have caused me to feel low, and at times, I forgot to realize all the other good things in my life.
Yes, sometimes I have bad days and didn't feel like getting out of bed; this is completely normal. Even the days where you don't get out of your pajamas should be appreciated. It just means that you were in need of a "rest day" and that tomorrow will be a productive one.
By appreciating the little things that keep us living, you can practice self-care for your mental health.
Tomorrow, try writing down at least three things that you appreciated throughout the day. Keeping a journal of your daily three appreciations will keep you motivated to find new things that keep you feeling happy.
These are just daily things that anyone can do in the day to help make the day a little easier.
Working on mental health is a hard job, and sometimes it can take a lot of work; there is no one straight answer to completely fix mental illness.
BUT the more that mental health is discussed and acknowledged, the more each of us can start on the road to recovery.
Here is a list of ways to improve your mental health that I made and posted on World Mental Health Day 2018.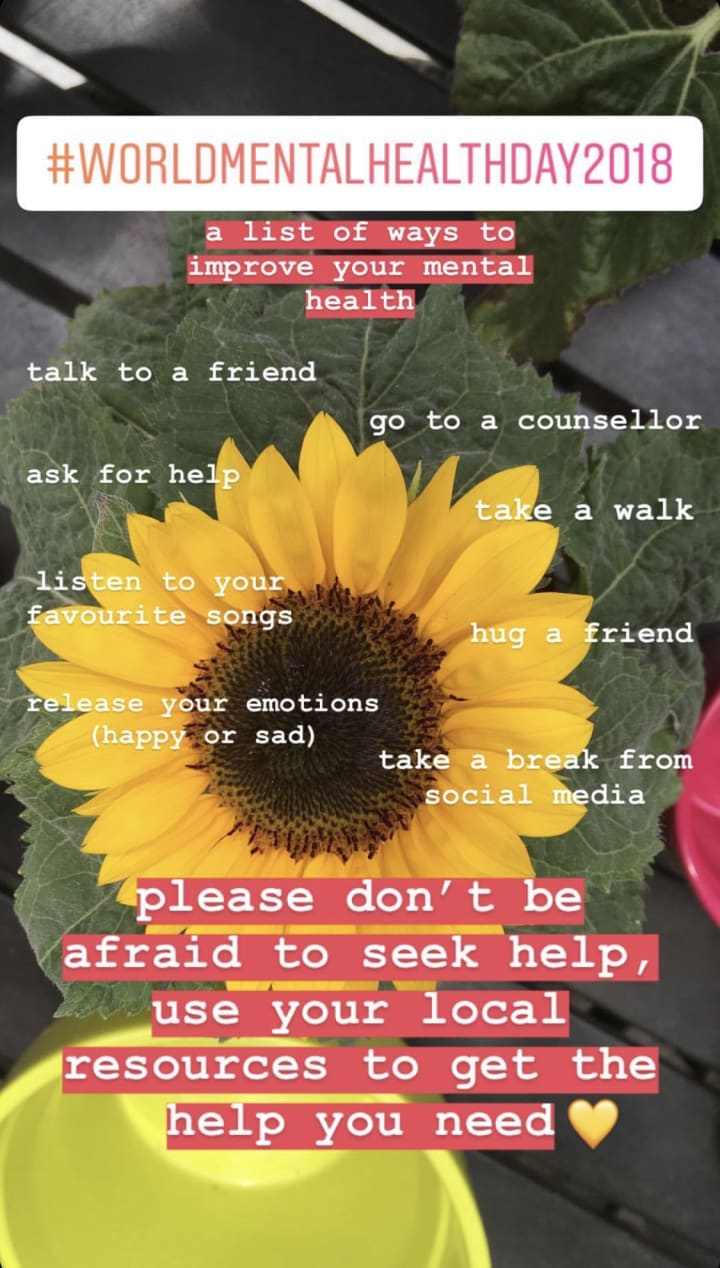 Remember that in serious cases, call 911 or a Crisis Help Line...
Here is a link to Crisis Help Lines all across the world.
If you take anything away from this article, it is that help is always here and that there is a better day on the horizon.
Take care of yourself.
-K