The Best Mixologists in the World
Who are the true experts behind creating the best tasting cocktails and drinks? These are the best mixologists in the world who know way too much about alcohol.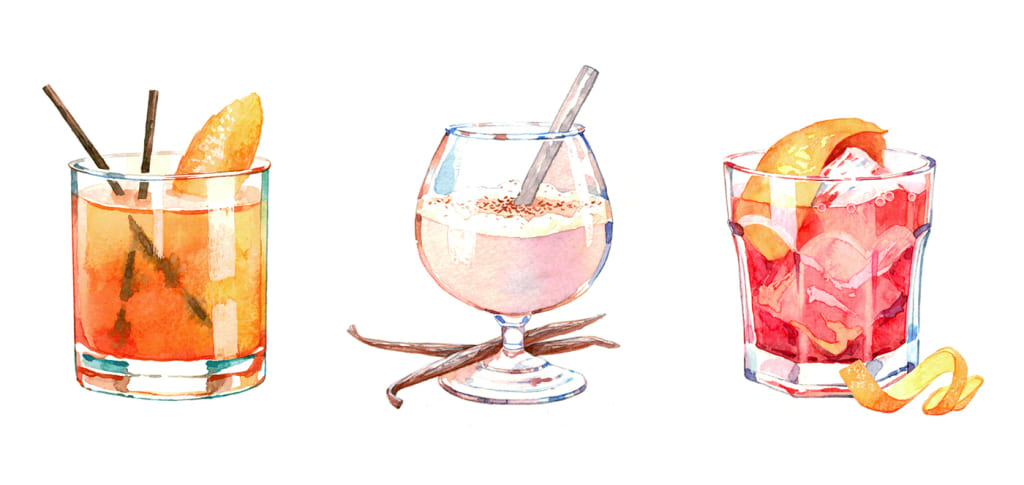 Bartenders are basically artists. Everything they do is a form of art. From mixing drinks to decorating each glass, bartending is a form of art and it's definitely not easy to master. That's why bartenders must graduate from bartending school or an online bartending school to gain the profession. No one can simply "mix drinks." Bartending is a serious thing.
It's so serious that there are mixologists out there in the world. What are mixologists? Mixologists are people who are very skilled in mixing cocktails and drinks. Clearly, they're masters behind the job. And only the top bests have gained the title as one of the best mixologists in the world. Who are these people, you ask? Read through the list of the greatest mixologists ever and acknowledge why exactly are they among the highest.
Dale DeGroff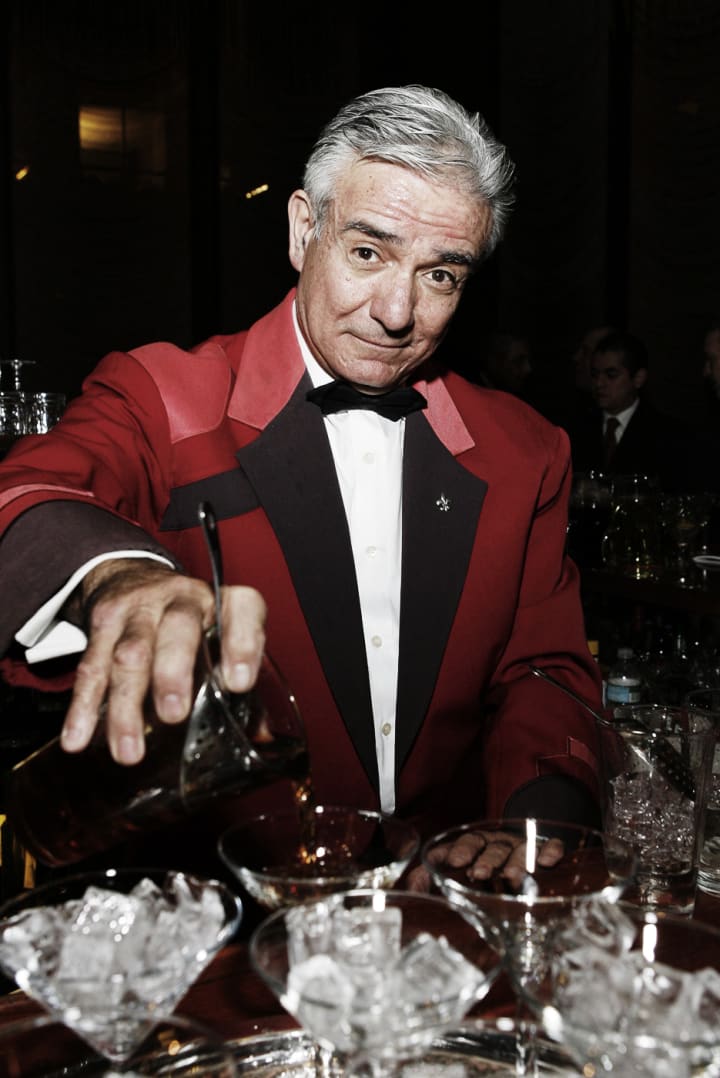 Known as one of the best mixologists in the world and "King Cocktail," Dale Degroff is a true expert behind the art of cocktails. He built his talents and techniques through tending at New York's famous Rainbow Room in the 80s where he mixed classic and great tasting, ready to drink cocktails.
While he's the winner of two James Beard Awards for Wine and Spirits Professional, a Life Achievement Award, and even the author behind The Essential Cocktail and The Craft of the Cocktail, it's obvious that Degroff is an unbelievable mixologist. He even trains young bartenders education in spirits and mixology. And lastly to add to his many achievements, he's the founding president of the Museum of the American Cocktail.
Ryan Chetiyawardana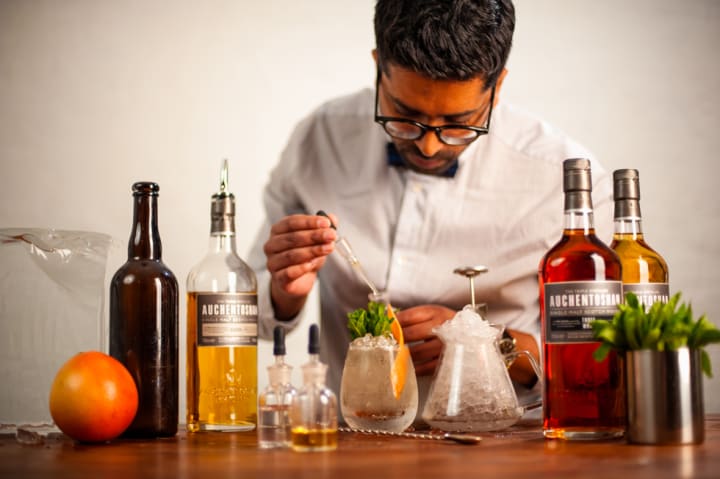 Ryan Chetiyawardana, otherwise known as "Mr Lyan," opened White Lyan near the end of 2013 where he created a menu filled with delicious cocktails. While he started his life training as a chef, he soon became curious what it was like being behind the bar, then immediately fell in love with mixing up cocktails and other drinks.
Mr Lyan has received many awards from International Bartender of the year by Tales of the Cocktail 2015 to Top 1,000 Most Influential Londoners by Evening Standard 2014, 2015, and 2016. He's even the author behind books Good Things to Drink with Mr Lyan and Friends and Good Together: Drink & Feast with Mr Lyan & Friends.
Colin Peter Field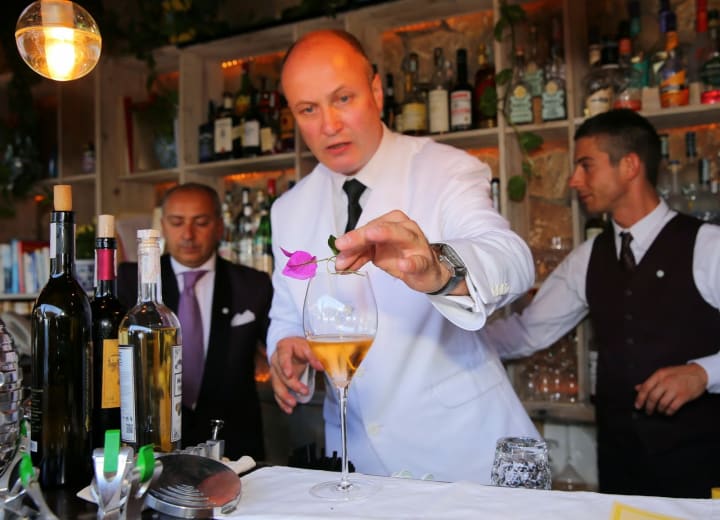 Among the best mixologists in the world is Colin Peter Field. Ranked as one of the best bartenders in the world by Forbes and Travel + Leisure magazines, Field is a successful mixologist who managed to master the art behind cocktail, drinks, and everything alcohol.
The author behind The Cocktails of the Ritz Paris andCocktails, A Simple Story, Field has invented numerous cocktails and drinks such as the Picasso Martini, Highland Cream, Serendipity, and even the Clean Dirty Martini. He even trains bartending students in France and in Switzerland.
Tony Conigliaro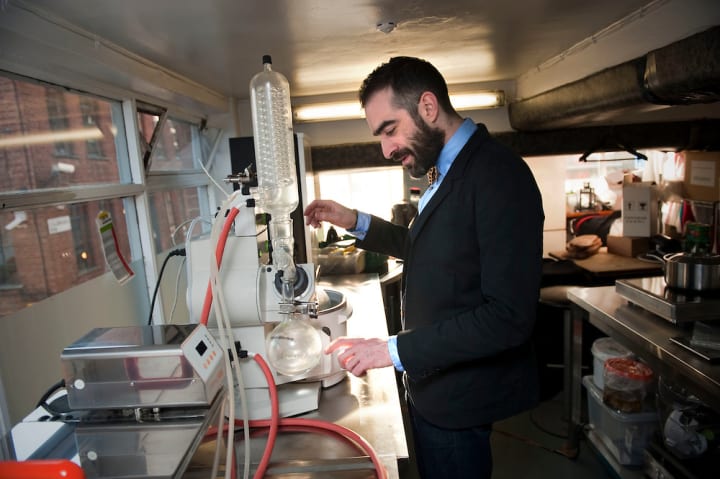 Tony Conigliaro is among the most dynamic mixologists out there. He actually started off going to art school before he became a bartender where he's worked in venues like Roka, Zuma, and Hakkasan in London.
Conigliaro is the author behind books The Cocktail Lab: Unraveling the Mysteries of Flavor and Aroma in Drinkwith Recipes, 69 Colebrooke Row, and Drinks. However, he's mainly well-know for his molecular mixology in cocktails. He's also re-invented cocktails like the Prairie Oyster and Bloody Mary.
Lynnette Marrero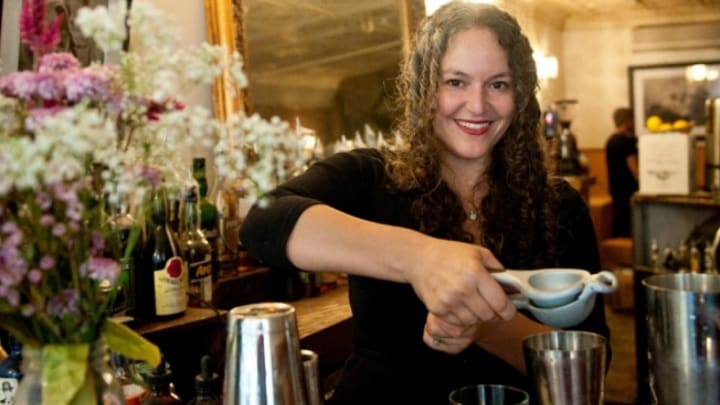 This New York-based bartender, mixologist, and even philanthropist Lynnette Marrero is a master behind many things aside from mixing flavorful cocktails and drinks. She's actually the one who created the world's first all-female speed bartending competition, "Speed Rack."
Her most preferred choice in mixing is rum and she worked hard to perfect the art of mixing the best rum cocktails. Aside from mixology, Marrero is the president and founder of LUPEC NYC. She's, no doubt, one of the best mixologists in the world.
Salvatore Calabrese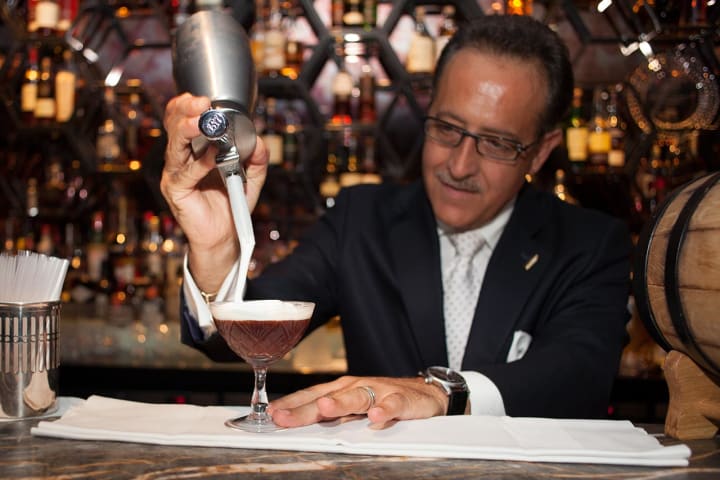 Award-winning global powerhouse, a consultant for select brands, a judge for worldwide competitions, and former president of the United Kingdom Bartenders' Guild, Salvatore Calabrese is one of the best mixologists in the world. As passionate and serious Calabrese is when it comes to mixing cocktails, he always gets a kick out of whipping up cocktails for people.
Calabrese gained his passion through mixing flavours at an early age at the bar in Maiori village on Italy's Amalfi Coast. He's even written multiple books like Classic Cocktails, Cognac: A Liquid History, and How to Cure a Hangover.
Simon Difford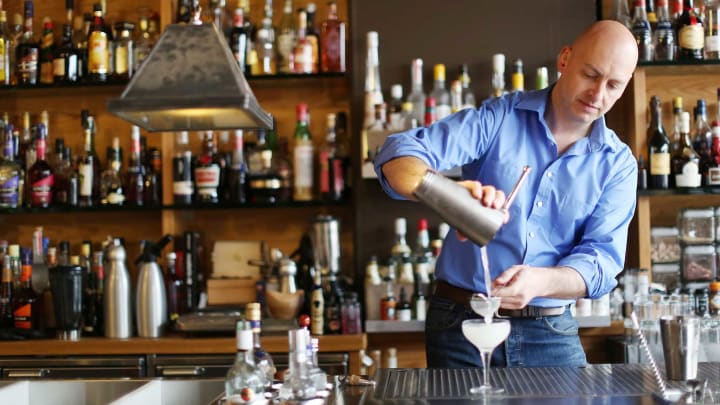 Seen as one of the best mixologists in the world, Simon Difford is the creator behind book Difford's Guide to Cocktails where it shows recipes on how to create unique and tasteful cocktails and other drinks.
The popular mixologist owns his own bar, the Cabinet Room, located in London and is known as one of the best-stocked bars on earth. He's also admired by his knowledge in all things liquor and spirits.
Monica Berg
Known as the bar manager at Pollen Street Social in London, Monica Berg is a phenomenal bartender who genuinely enjoys mixing cocktails for customers and coming up with her own drinks. She's also an award-winning bartender who won awards like the Linie Honorary Award in 2015 for her services for the Norwegian food and drink culture.
Berg is also co-founder of P(our) which is a non-profit organization that focuses on developing new ideas, sharing information, and exchanging inspiration within the drinks industry. Berg is certainly seen as one of the best mixologists in the world.
Hidetsugu Ueno
Famous mixologist in Tokyo, Hidetsugu Ueno began as a bartender in 1992. He constantly won and placed as a finalist in cocktail contests for numerous spirits like rum, whiskey, and gin. However, instead of participating in these contests, he's now involved as a judge.
Among the best mixologists in the world, Ueno has bartending teaching workshops in Taiwan, Paris, London, Moscow, and even New York City. Whenever Ueno bartends, he doesn't rely on the cocktail menu; he mainly focuses on what the customer specifically wants.
Aristotelis Papadopoulos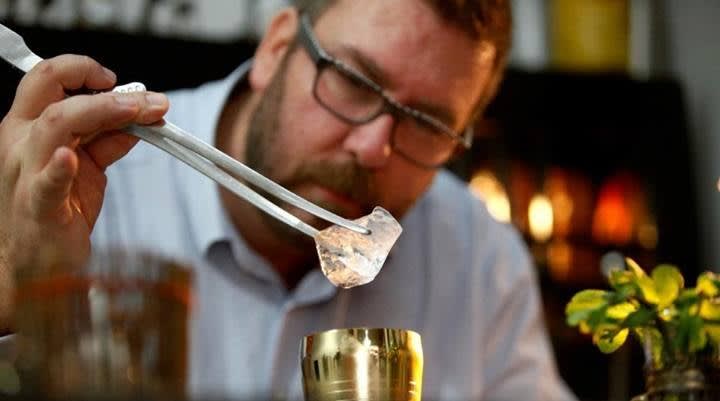 Last, but of course not least, on the list of best mixologists in the world is Aristotelis Papadopoulos. Papadopoulos started bartending at just 19 years old when he joined the bar Mediteranee in his home city, Thessaloniki, Greece. Now after 25 years later, he's managing his own bar with great Greek hospitality and delectable cocktails and drinks.
Papadopoulos has won the international final of World Class in 2009, and ever since then, he's focused on his passion in creating new drinks and putting together ingredients to make delicious cocktails and drinks.
About the Creator
Has a vegetable garden in his backyard, 5th son out of 8 and is a sucker for chick flicks.
Reader insights
Be the first to share your insights about this piece.
Add your insights