Best Rum Cocktails for Parties
From rum lovers to those just getting into the liquor, the best rum cocktails for parties have something for everyone at your shindig.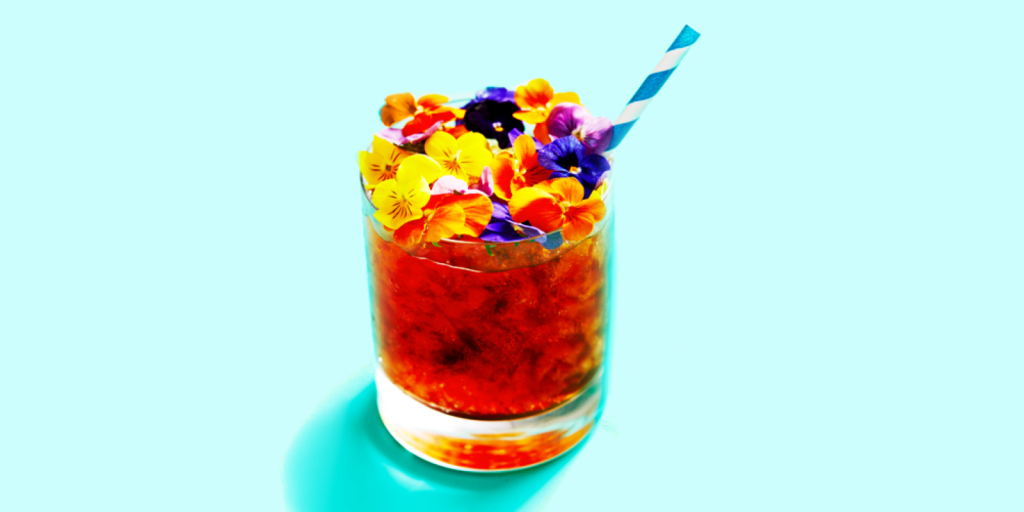 Rum cocktails tend to have an intimidating or downright bad reputation among drinkers. Possibly because of how sweet rum can be, or because of how many bad decisions seem to come from drinking them, rum cocktails tend to be avoided by many partiers, bar hoppers, and liquor fans alike.
This isn't good, because rum cocktails can be an incredible addition to a great meal or a night out. If you ask many bartenders, party planners, and longtime club kids, most peoples' opinions of rum all hinge on what rum cocktails they have tried to drink.
If you want to see how great rum cocktails can really be, it makes sense to give rum cocktails. Here are the ones that party planners, bartenders, and drink critics all claim are the best rum cocktails for parties.
Mojito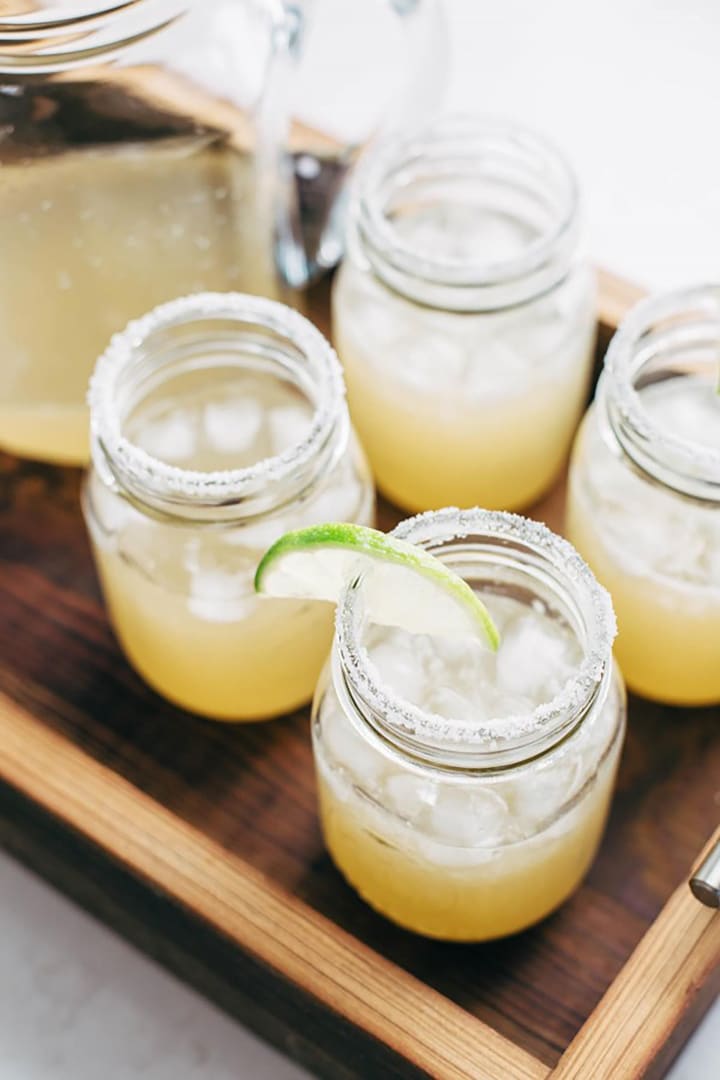 Most people who think about rum cocktails assume they are all going to be syrupy, gross messes that are overly sweet. Many rum cocktails out there aren't like this at all. In fact, they often have a light, subtle sweetness to them. Case in point — mojitos.
It's surprising how many people forget that mojitos have rum inside them. They are refreshing and often are so light in flavor that it's hard to even taste the alcohol in them.
Mojitos are an amazing summer drink because the mint inside adds an extra chill to an already cool drink. They also are some of the most diet-friendly rum cocktails out there.
If you're a fan of playing bartender and muddling mint, then this is one of the best rum cocktails for parties. If you love drinking them, you already probably would want to see them more often.
Check out this great mojito recipe for starters, then put your own twist on it.
Pina Colada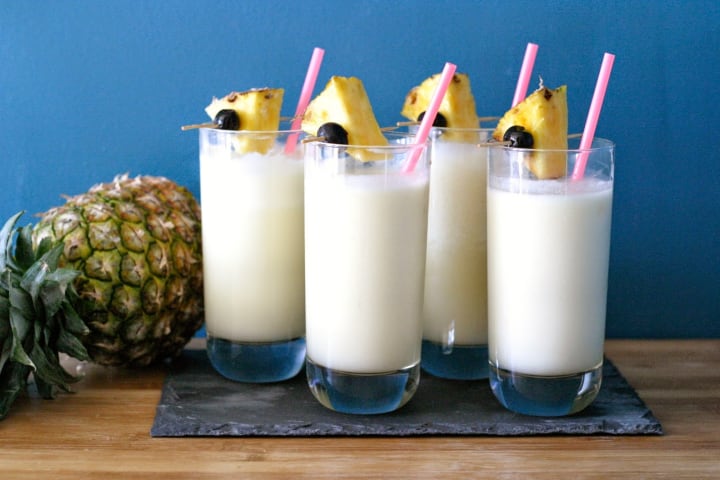 One of the reasons why pina coladas are so popular after such a long time is because they are some of the most delicious rum cocktails to ever be mixed. They're creamy, sweet, and if done correctly, don't bombard you with too much sugar.
Of course, there are some obvious downsides to pina coladas. They can be pretty calorie loaded, so they're not a good drink for dieters. Moreover, they also can be overly sweet — and preparing them with a blender can be a pain. Even so, they can be amazing.
The stigma that pina coladas get often all boils down to the way that they are made. A well-made pina colada will be refreshing and can serve as a lightly sweetened dessert drink.
In fact, well-made pina coladas are some of the best rum cocktails for parties. That's actually why many party bartenders come with their own frozen pina colada machines.
A badly made one will taste like heavy vanilla syrup with rum. (Actually, we're pretty sure a lot of rumors about rum cocktails started with bad coladas.)
Having the right recipe for pina coladas is winning half the battle, so check out this pina colada recipe that's just perfect for your next fete.
100-Year-Old Cigar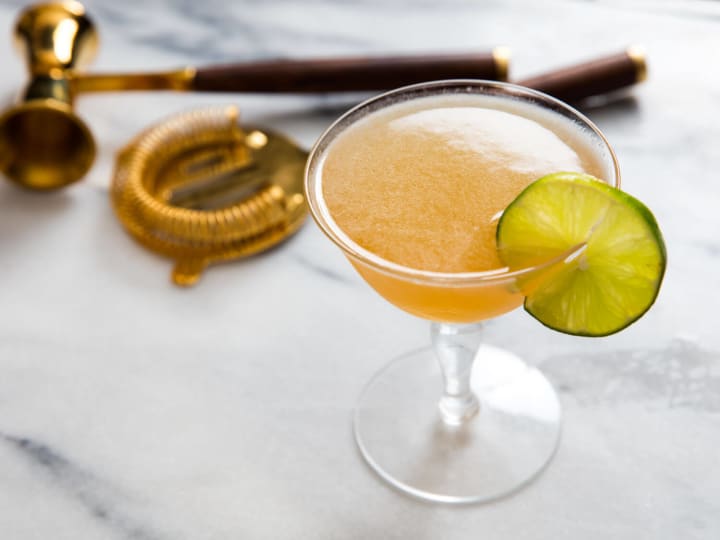 The 100-Year-Old Cigar is one of the best cocktail choices for someone who can't stand the overly sugary state of many rum-based cocktails. It's not sweet; it's strong.
This cocktail is an answer to whiskey aficionados' demands for a strong, stately mixed drink that puts hair on your chest. A standard 100-Year-Old Cigar has high-quality rum, Scotch, and a pinch of Cynar in it.
That being said, this is one of the best rum cocktails for parties where "manly men" will be attending. This trusty recipe for the 100-Year-Old Cigar will have your guests marveling at your bartending skills.
(Hint: The better the rum you use, the better off this cocktail will taste.)
Suns N' Roses Punch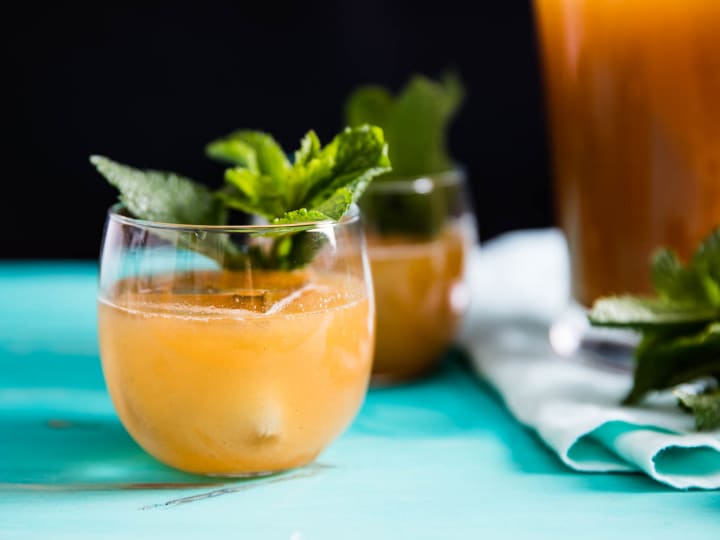 There's something to be said about rum cocktails that can be made in large batches, and can please a wide range of palates. The Suns N' Roses Punch, which combines the sweetness of stone fruit with the alcoholic kick of rum makes for a great party drink.
This is one of the best rum cocktails to make in large batches, primarily because it can be made as early as six hours ahead of time or more. If you love peach, nectarine, and apricots, this mellowly sweet punch will definitely be a hit.
This Suns N' Roses Punch recipe is bound to be a hit at your next party. (Might we suggest pairing this rum punch with chocolate?)
Silver Daisy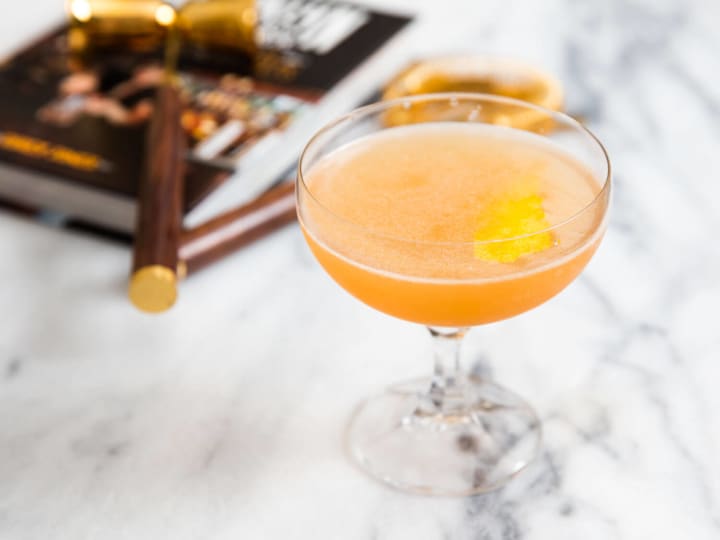 Most people who love cocktails are well-aware of the resurgence of the French 75 cocktail. What most people don't realize is that one of the coolest rum cocktails to try is actually a rendition of the French 75 using rum.
The Silver Daisy combines dry champagne, some lime juice with a splash of rum to create a deliciously refreshing and sophisticated twist on a brunch classic. Expect to taste a little tiki in the flavors, without too much sweetness.
Once you get the rum-based French 75 recipe here, you'll understand why we're shocked that so few people ever tried a Silver Daisy.
Ladies Night Rum Punch
Rum punch is one of the biggest categories of rum cocktails, and it's easy to see why. Parties need good drinks to take off, and rum offers all the buzz while imparting a pinch of flavor.
One of the best rum cocktails for parties sits squarely in the punch category. It's called the Ladies Night Rum Punch. It's great for parties, because it can be made ahead of time and also serves a dozen with ease.
This punch recipe has been circulating among friends for ages, and it often varies from place to place. Sometimes, it's even served under different names.
All you need to know is that it has rum, a lot of citrus flavors, and tastes even better if you add a couple of scoops of orange or lime sherbert to it.
Learn to make Ladies Night Rum Punch with this recipe, and you'll be the life of a party.
Dark and Stormy
Only recently has the Dark and Stormy been given acknowledgment by mainstream groups as one of the best rum cocktails out there — and that's just a shame!
It's incredibly easy to make, isn't overly sweet, gives a nice kick of ginger, and also makes for an amazing bar drink. It also only really needs three ingredients: lime, ginger beer, and dark rum.
Can it get any simpler? We think not. That's why many bartenders cite it as one of the best rum cocktails for parties.
This Dark and Stormy recipe will allow you to enjoy cocktail mixology — even if you're not a bartender.
Painkiller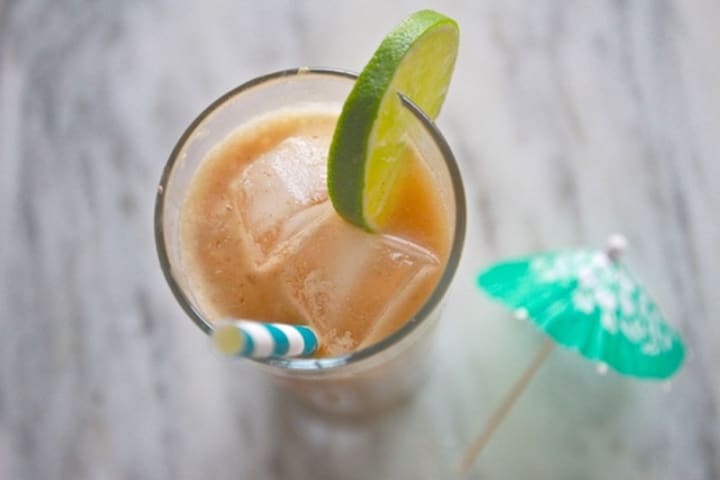 Painkillers are one of the top rum cocktails for people who are just looking to get sloppy drunk at the end of the night — as well as people who love a delicious cocktail that has a strikingly tropical twist.
What really stands out with Painkillers is the excellent way the pineapple flavors mesh with the coconut cream, and how good a maraschino cherry tastes when it's dipped in the drink. As far as tiki bar drinks go, this is a must-have. It's also a great brunch cocktail, too.
That being said, Painkillers are incredibly deceptive when it comes to their alcohol content. If you're not careful, you will need real painkillers to combat your hangover the next day. (Both bartenders and party planners can attest to this.)
The best Painkiller recipes are ones that veer away from sugary mixers and focus on the creamy yet strong taste of the rum mixed with coconut cream.
This Painkiller Cocktail recipe shows you how to make one that will make your tastebuds want to dance.
Eggnog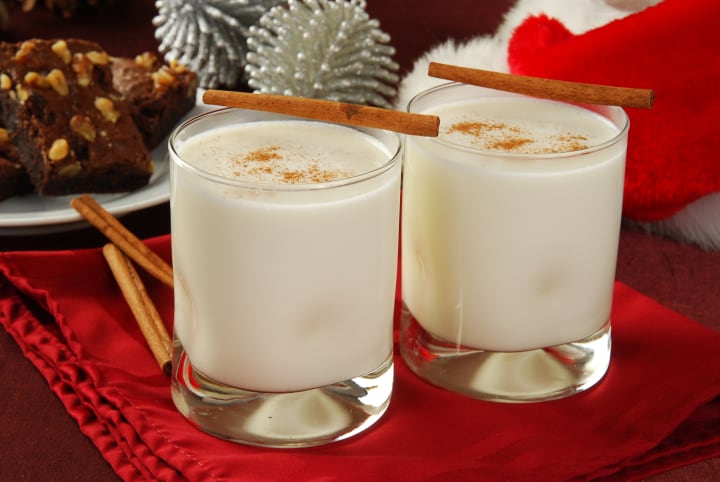 Most of these rum cocktails we've mentioned are considered to be perennial "summer" drinks. Not eggnog, though. This drink, which involves eggnog mix from the supermarket with a shot of rum, has become virtually synonymous with Christmas.
It's creamy. It's delicious. It has that slightly smoky twist from having a splash of nutmeg and cinnamon in it. It's eggnog, and winter just wouldn't be the same without it. It's one of the best rum cocktails for parties during the holiday season, simply because everyone expects to drink it.
Want to make eggnog from scratch? This eggnog recipe teaches you how to make it without grabbing a box of eggnog from the freezer aisle... and it's shockingly good.