My Seattle Favorites Volume 4
Barley, Hops, Wheat, and Water. That's Right It's Time For Beer Bars!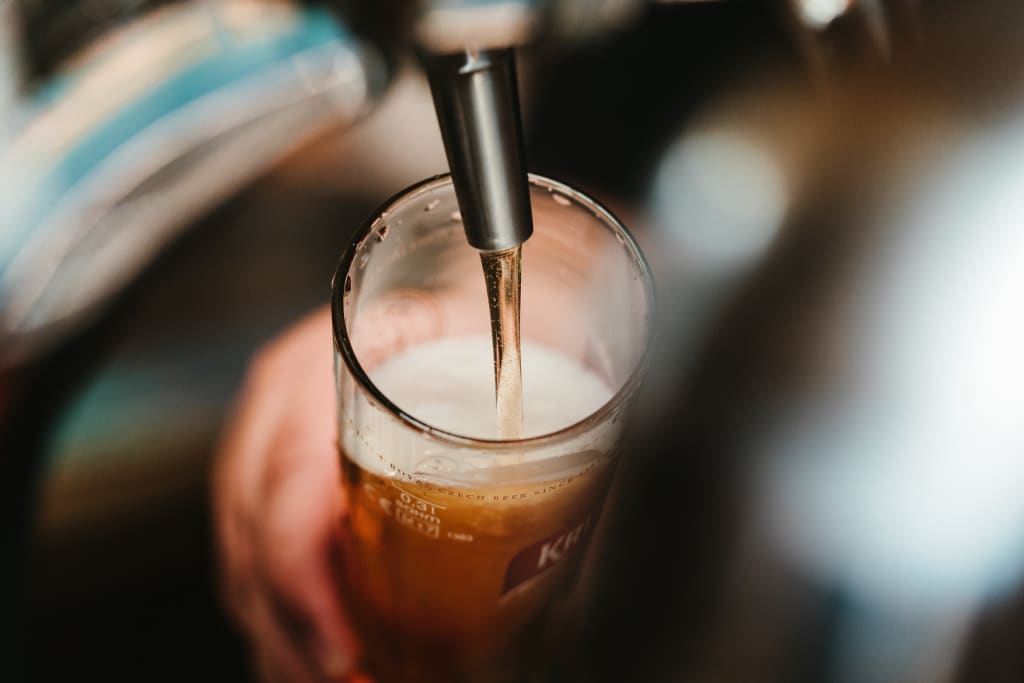 Alright for Volume 4 I thought I would do my favorite beer/cider spots in the city. This is a more diverse list than the others have been so far. Because I go to a lot of different bars for different reasons, this should be a cool list. Some of these places have food, some don't, but they are all very near and dear to my heart. I am not much of a sports watcher, unless it is soccer, as I have now been boycotting the NFL for several years. So having a place or two where I can watch soccer is great, and while I do have a back up bar from my normal one to watch soccer, I didn't put it on this list, because it is literally four blocks away from the other, but I still feel like it needs an honorable mention, so to the Kangaroo and Kiwi in Ballard, I salute you.
This list is also not going to be for my sober readers, my apologies! Although if you are at a place on your sobriety journey that you can be at a bar, most of these places have a good ginger beer or two up their sleeves as well. I would also just like to remind you lovelies to please drink responsibly. Also, make sure to check out Volumes 1, 2, and 3 of this series! So here they are, as always in no particular order
1. The Market Arms
The Market Arms, lovingly known as "The Arms" is a British style pub, offering beer and cider in British Pints, and American Pints. They have a decent tap list, plus more in bottles and cans, they usually have some kind of special going on, and their menu is full of British classics. If you've been dying for some traditional fish and chips, or a plate of full English, this is the place to go! They even have a Bangers and Mash dinner! There is almost always soccer on, no matter what type of match it is, British Premier League, FIFA, MLS, men's, women's, it does not matter, that is what they play there. They have a couple of pool tables, and a large patio outside, as well as a smaller one out back. The tables and chairs are beat up in a loving sort of way, and while parking is tricky anywhere in Seattle, I have had pretty good luck parking here, as long as I show up an hour or so before a game. In general it is a laid back kind of place, and it attracts a lot of British Ex-pats. The Market Arms is located in Ballard.
2. The Twilight Exit
Oh man the Twilight Exit. First, I should tell you. This place is not for the meek, mild, or tame. It is covered in graffiti, there is no table service, there is a back room with some pin ball tables, and a photo booth so you can document all your bad decisions. They have a myriad of crappy beer, and also some good ones. They usually have a cider or two as well, and a Raddler if that is your thing. They also have pickled eggs for sale at the bar. You order your food and drinks at the bar, and then make your way to a table with a flag. You sit down, put the flag on the table, and when the food is ready someone will bring it to you. This is your typical hipster/punk bar, with two main exceptions. First, the music range in this place is ridiculous, and perfect, and it is a sight to behold on it's own. The second is the fact that this small unassuming bar is the home of the greatest burger in all of Seattle. It's called the Twilight Burger, and it is knock-your-socks-off delicious. I won't give it away, but if you've ever had a Seattle Dog from a street meat vendor outside of a concert, then you will start to get the idea about what might be on it. The Twilight Exit is located in the Central District.
3. Uber Tavern
This little tiny place is the only place on this list that doesn't do food on its own. Probably because of its very small size. This is not the place to take a large party to, but it is always lively. They have a great rotating selection of beers on tap, plus an absolutely staggering selection of bottled and canned treasures, which range from Rainier tall boys to Italian beers that cost $60 for a 13 ounce bottle. They also sell beer in the standard pint, or a four oz cup, so you can try more beers, the staff are knowledgeable, and amazingly friendly, and so are the regulars. They also have a binder full of take out menus, and totally don't mind if you bring your own food in! Another added little bonus: they have board games sealed into some of the tables with resin, and will provide you the pieces if you ask, and a small little indoor fire pit. While they do have a small row of seats outside to sit, if smoking is your thing, you can't take your beverage with you. Still over all, one of my favorite places to end up on a Friday or Saturday night, and it is also conveniently only a block away from Beth's Café! Uber is located in Phinney Ridge.
4. Capital Cider
This place makes me so happy on so many levels. They have an upstairs and a downstairs, but downstairs has always been my preference. They have a rotating tap of ciders, and everything on the menu is gluten free. They also have a selection of board games, and books, and comfy places to sit and play games with your friends. Also, they have shuffle board! The bartenders are always knowledgeable about the ciders, where they came from, and what went into them, and are super nice to boot. While parking is always a bear, it is totally worth it. It kind of feels like someone converted your grandma's basement into a really nice cider bar. They also do live music there pretty frequently, which is amazing as the room is small all things considered, so you can really get nice and up close with the artists to feel the music. While you can reserve a table, it isn't usually necessary. Capital Cider is located on Capital Hill.
5. King's Hardware
This place is like 30 of my dreams come true. It's attached to the ever-famous Seattle barbershop Rudy's, and shares a bathroom with it. The staff are all super personable, and they have a nice selection of tap and bottles for beer. They also have ciders and raddlers if that is what your heart desires. This place has a seat yourself and stay for a while kind of vibe, and can get a little crowded, but it is well worth it. They have a nice large outdoor seating area, and skee ball machines in the back. They also have the second-best burger in the whole city, and you can pair it with regular fries, sweet potato fries, or tater tots. Their food never disappoints, the atmosphere can't be beat, and truthfully, if I have friends in town this is almost always where I take them! King's Hardware is located in Ballard.
Tell me about all your favorite beer bars!