Most Expensive Drinks in the World
Too pricey for many, the most expensive drinks in the world can be real budget breakers.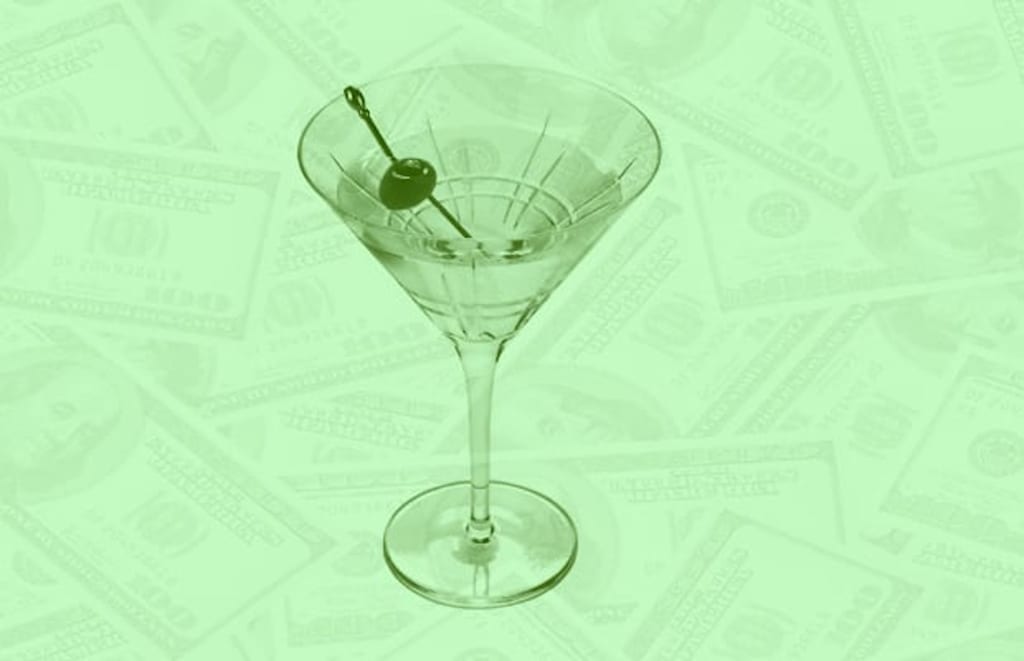 Drinking is an act of decadence - whether it's straight or in cocktail form. Knowing this, it comes as no surprise that both restaurants and brewmakers have an unspoken competition for the title of having the most expensive drinks in the world.
Whether it's a bottle of ancient champagne, or cocktails being served up in posh bars throughout the world, the following drinks have ranked on lists involving the most expensive drinks in the world at one time or another. Would you be able to afford any of these?
The Winston Cocktail -$12,790 per glass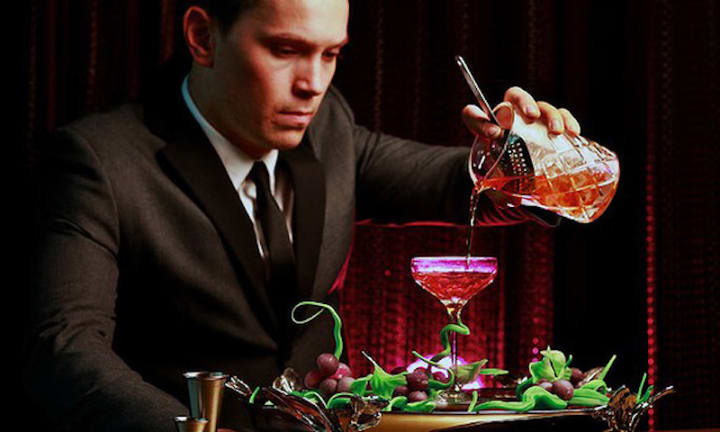 This cocktail, which is only served by one extremely talented Aussie bartender, features a number of the most expensive liquors currently on the market, including Grand Marnier Quintessence as well as a number of others on this list. However, the amount of cocktails that can be made with this recipe is limited, as one of the ingredients involves cognac that was made in the year 1858.
Impressively, the cocktail is also made using pulled sugar garnishes that are created using the very cocktails used in the drink. The end result is a "cocktail sculpture" that looks like blown glass.
Due to the rarity of the ingredients and the luxury serving platter, the Winston Cocktail regularly tops charts as one of the most expensive drinks in the world in terms of cocktails.
Salvatore's Legacy - $8,316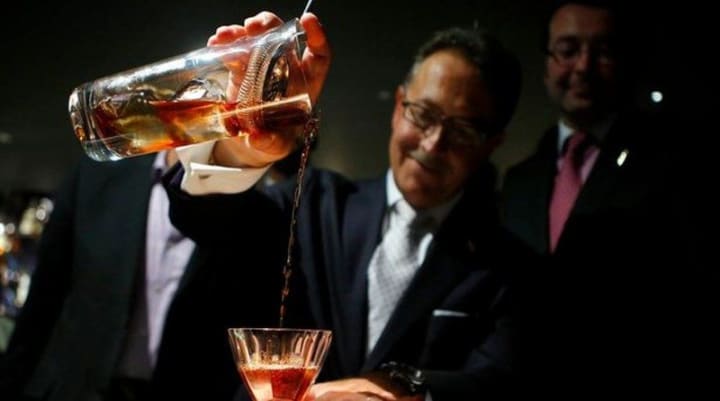 Currently the world's oldest cocktail, Salvatore's Legacy is the house drink of Playboy in London. This insanely pricey cocktail features only four ingredients: 1778 Clos de Griffier Vieux Cognac, 1770 Kümmel Liqueur, circa-1860 Dubb Orange Curaçao, and some angostura bitters made in the early 1900s.
Each of these cocktails is made by legendary bartender, Salvatore Calabrese. As a result, it really is his legacy.
The Ruby Rose Cocktail - $40,000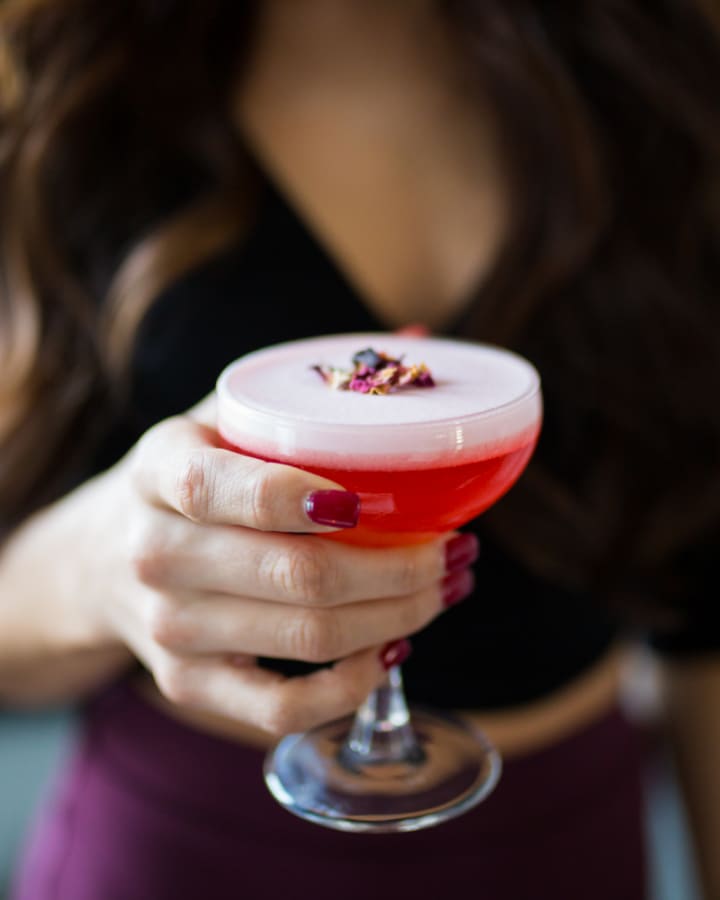 This cocktail is actually affordable enough to make on your own. Bartenders at the White Barn Inn make it using a nice combo of pomegranate juice, Hangar One Vodka, St. Germain, orange juice, and rosewater. That doesn't sound like an expensive drink, does it?
It's really the garnish that makes this cocktail rank among the most expensive drinks in the world. After all, it's really pricey to find a four carat ruby to plunk in an otherwise $18-dollar cocktail.
The Diamond Is Forever Martini - $18,000
This Grey Goose and lime cocktail seems pretty standard at any bar...except for the one carat, high clarity diamond that acts as a garnish. This James Bond-themed cocktail is currently only served at the Ritz-Carlton in Tokyo.
However, a similarly named cocktail involving a custom engagement ring also can be found in New York at hip upscale bar, Uncorked. (For the record, any girl who turns that down would probably not deserve the guy who'd do this.)
1811 Chateau D'Yquem - $130,000
This super vintage cognac broke the Guiness world record for the most expensive bottle of white wine in 2011, and it's easy to see why. This ancient bottle still retains its clarity and also just so happens to be worth a typical home mortgage in certain parts of the country.
It's hard to tell what it would taste like, since the lone bottle left has aged years more than most other bottles of wine will even exist. That being said, it may be more of a historical artifact than an actual drink at this point. Even so, in terms of expensive wines, this is hard to beat.
Diamond Jubilee By Johnnie Walker - $165,000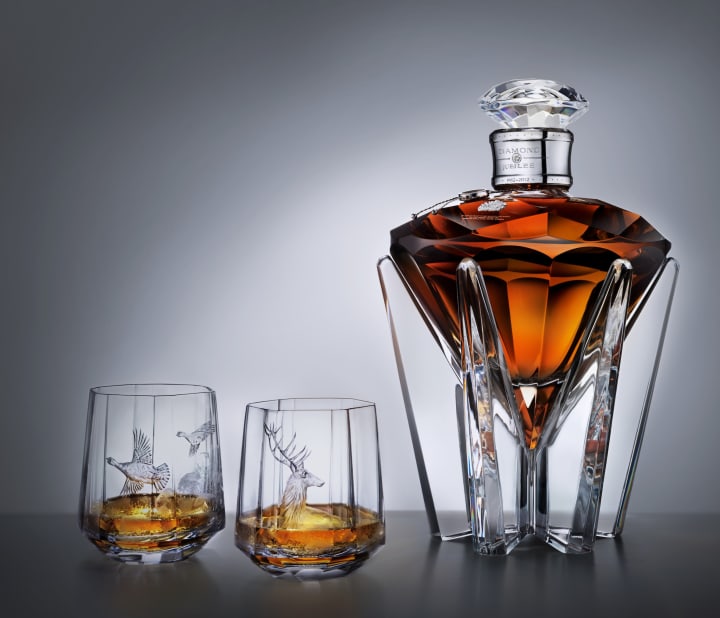 Johnnie Walker tends to make some of the most expensive drinks in the world - at least, the priciest ones sold in regular stores. Usually, people will be impressed by the price tag of Black Label or some of the other more "top shelf" whiskeys made by this much-loved company.
But, most people may just faint if they'd see the price label on this particular bottle series. The Diamond Jubilee series from Johnnie Walker was created to celebrate the Queen's 60th coronation anniversary in Britain, and because they were held at such a high standard, only three were ever successfully made.
The Diamond Jubilee is considered to be the best whiskey ever created by Johnnie Walker. That alone makes it pricey enough for collectors to scramble over.
In theory, a Diamond Jubilee's bottle is also worth quite a bit. After all, it features Baccarat crystal casings shaped like diamonds, and it's also encrusted with a half carat diamond to top it all off. However, no empty bottles have ever been sold.
The Black Pearl Louis XIII Anniversary Edition By Remy Martin - $165,000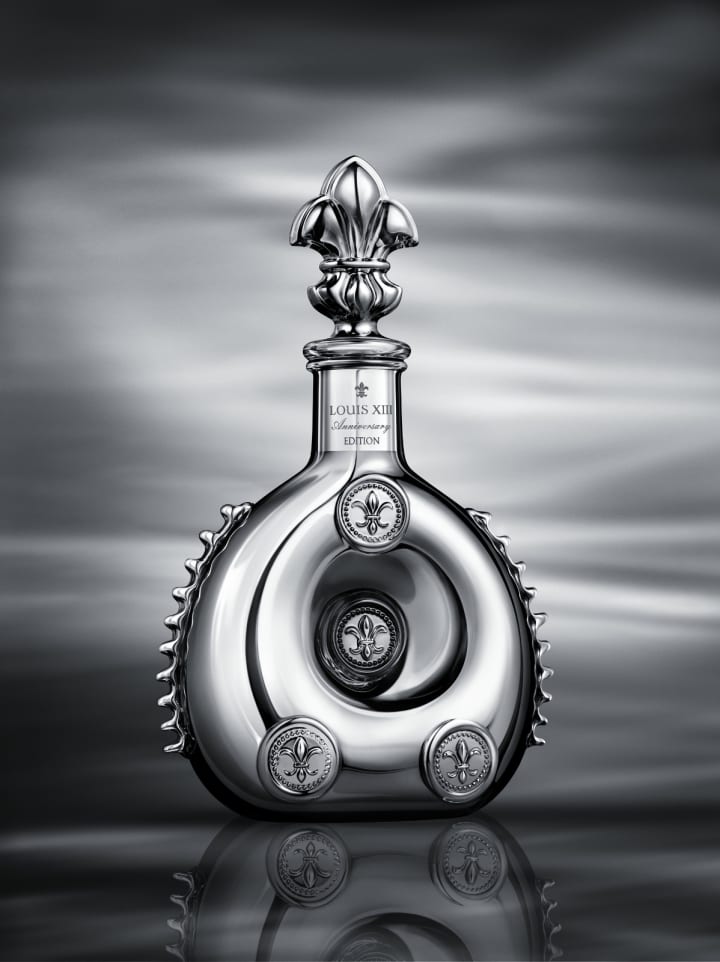 Remy Martin's Black Pearl Louis XIII is currently the most expensive liquor made by the brand, and its easy to see why. The ingredients involved in this liquor's creation were as old as 100 years old, the bottles itself were made in an incredibly small batch, and they also were made using a process that was locked away, never to be used again.
That being said, the bottle itself also has a lot of gem inlays, so the bottle, too, might be a bit of a collector's item.
The Sapphire Revelation By Bombay - $200,000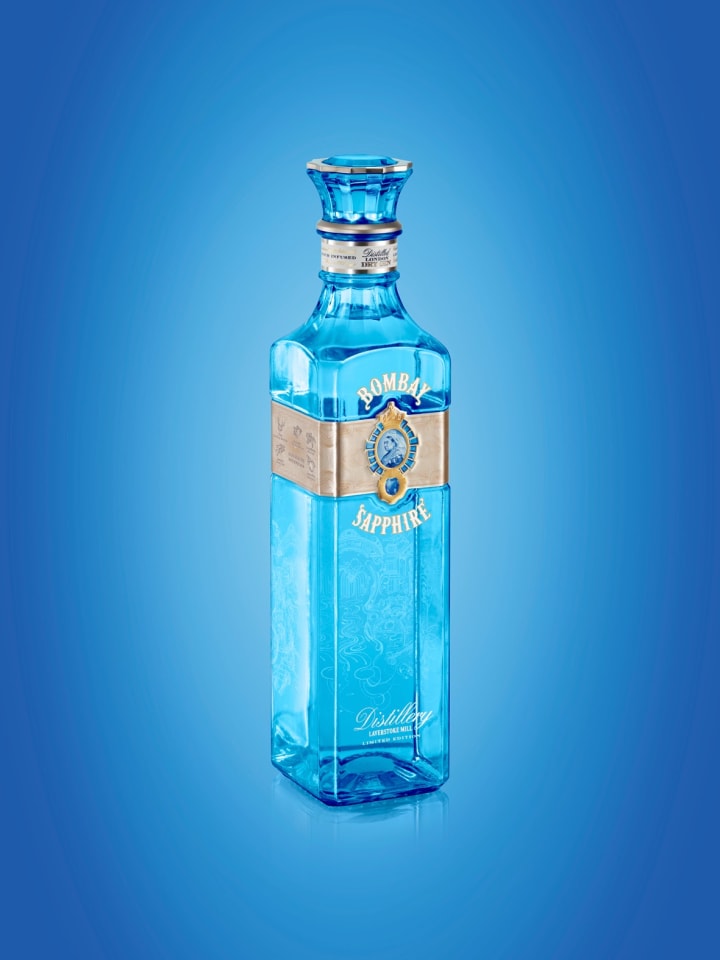 Bombay, London's most well known gin company, had decided to turn up their gin-making muscles when they decided to create a limited release series called the Sapphire Revelation. Each jewel-shaped bottle, which is made from Baccarat crystal, sapphires, and diamonds, is filled with the finest gin ever created by the company.
The bottles itself are literally works of art, since they were created with the help of some of Britain's most talented artists. So, even after you guzzle down this bottle, you'll be able to get some enjoyment out of looking at it.
Armand de Brignac Midas - $215,000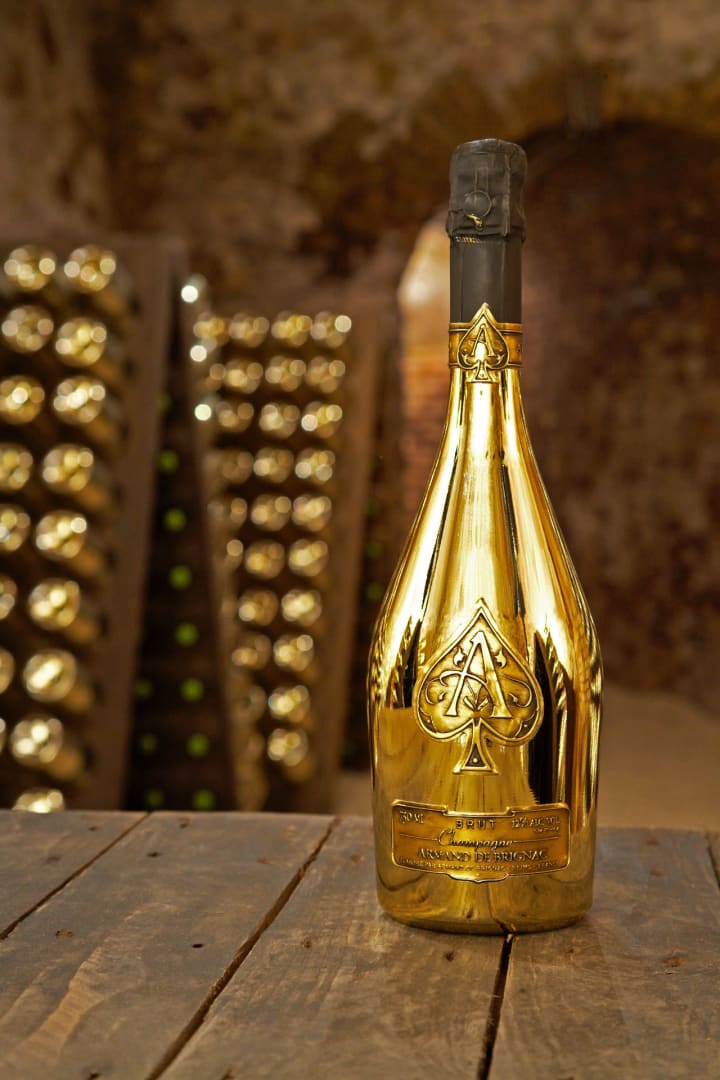 This giant bottle would look totally at home in a rap video, and as the name suggests, it's covered in gold. Well, technically, it's just gold paint. But, work with us here.
Armand de Brignac Midas is an absolutely massive bottle of the world's most expensive champagne ever made, and it's been aged 30 years. That being said, it was specifically made to be one of the most expensive drinks in the world - not for it to be the classiest.
Tribute To Honor By Royal Salute - $215,000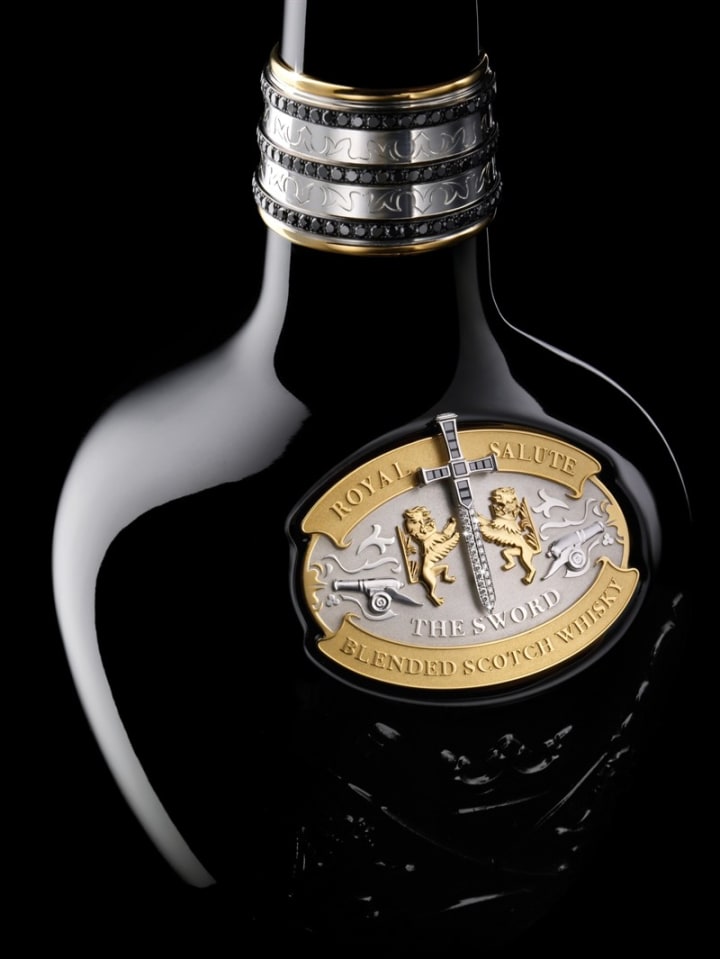 Elegant and sleek, the Tribute to Honor often ends up being in lists featuring the most expensive drinks in the world - and it's easy to see why. It even looks like it would cost the Queen Victoria a year's wages! This rare blended scotch whiskey is considered to be the most delicately balanced in the world.
The bottle itself is a tribute to the Honours of Scotland - the most famous gems in Britain. That being said, the bottle boasts about 22 carats of gemstones in it. So, once you drink everything in the bottle, you might be able to sell the stones back for a down payment for an apartment.
Dalmore 62 - $215,000
Only 12 bottles of this single-malt scotch were ever created, and they're somewhat of a mystery. No one knows why this liquor is called the Dalmore 62, nor do they know what kind of process would make a scotch so pricey.
The last bottle to be spotted in public was purchased by an anonymous man who found it in a Singapore airport. No one knows why the bottle was there, or where it was gotten from. Go figure.
Macallan 64 Year Old In Lalique - $625,000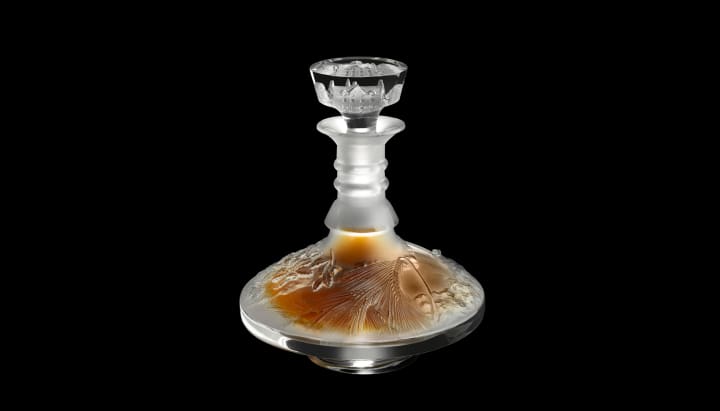 This aged whiskey was made with the sole purpose of breaking records for the most expensive drinks in the world. Macallan, as liquor industry insiders know, is infamous for high quality single-malt whiskey.
The bottle's rarity and craftmanship is what really makes this super-rare drink so expensive. Only four of these were ever created. According to sources, each bottle is made out of pure, hand-cut crystal and weighs a whopping 25 pounds before the liquor is even added in.
Another bottle by Macallan, the "M" Six Litre, also is tied at this price. The difference? One has six liters of whiskey and is more common, the other is rarer and has a finer grade whiskey inside.
Mendis Coconut Brandy VS - $1 Million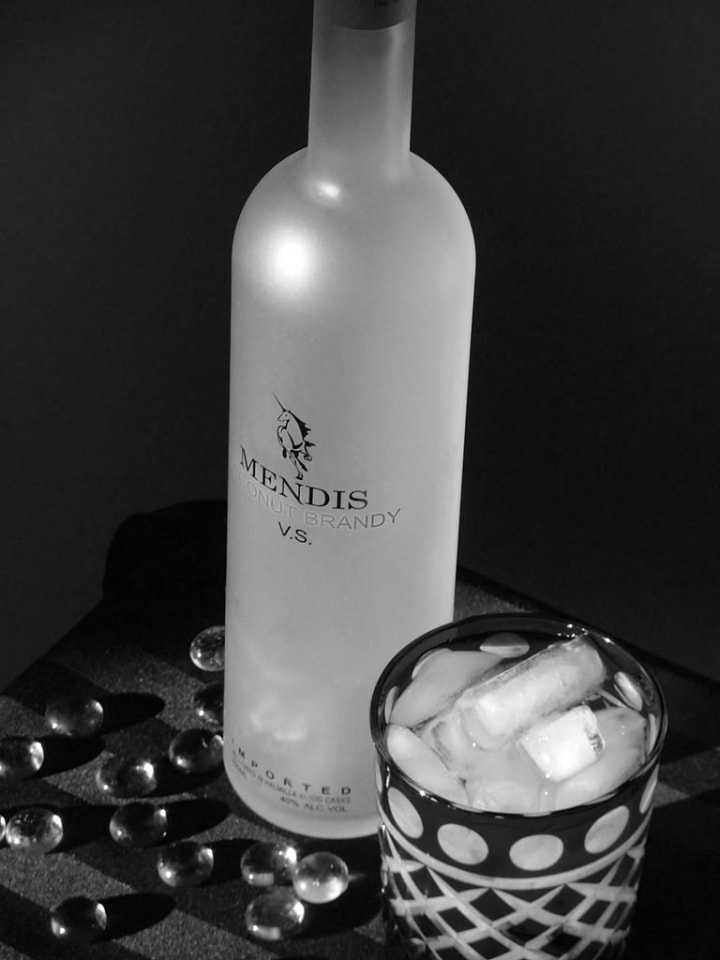 Coconut brandy isn't exactly what most people would ever think of when they'd compile a list of the most expensive drinks in the world, but Mendis is a bit different like that. The company created one of the finest brandies in the world, right from coconuts.
Each bottle of this is brandy is numbered and signed by House of Mendis founder, W.M Mendis. Whether it's worth the money, though, remains to be said by the elite of New York City.
Diva Vodka - $1 Million
Not only is Diva Vodka one of the most expensive drinks in the world, it's also one of the most pretentious. This vodka is "gem filtered," which literally means that it's filtered by brewers in traditional ways, then filtered again through precious gems and then placed into a bottle that has a bunch of Swarovski crystals in a glass (read:nonporous) tube.
We'd like to point out that filtering your vodka through expensive things won't make it any better. But, if you're buying this vodka, would it really matter?
Russo-Baltique Vodka - $1.35 Million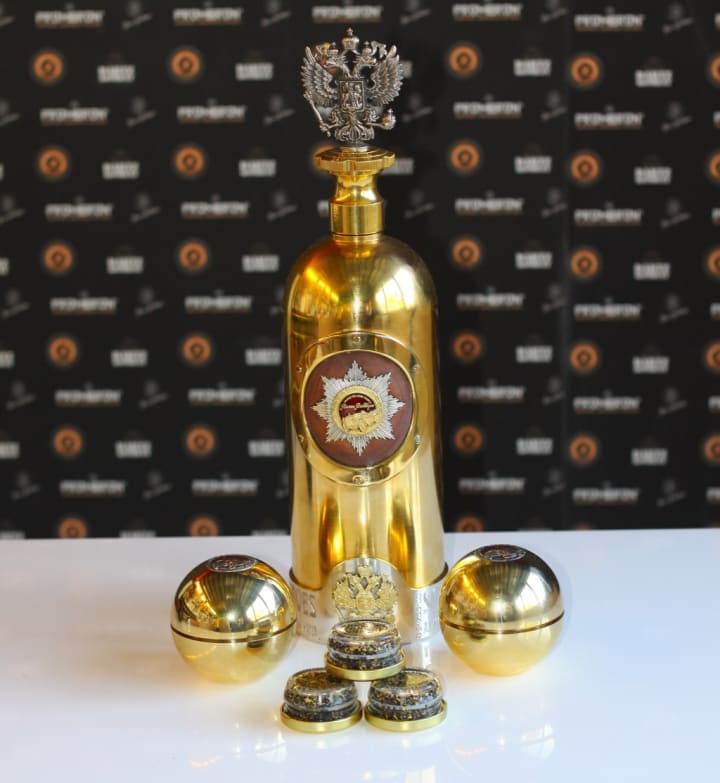 The Russo-Baltique vodka line is actually a subsidiary of luxury automobile maker Dartz. The new line of Russo-Baltique Vodkas come in bottles made to look like vintage luxury automobiles, and each bottle's cap is made of solid gold with diamond inlays.
This vodka line is targeted towards Russian billionaires (natch), and members of royal families. We can totally see why. It may be one of the most expensive alcoholic beverages to be made in Russia.
Henri IV Dudognon Heritage Cognac Grande Champagne - $2 Million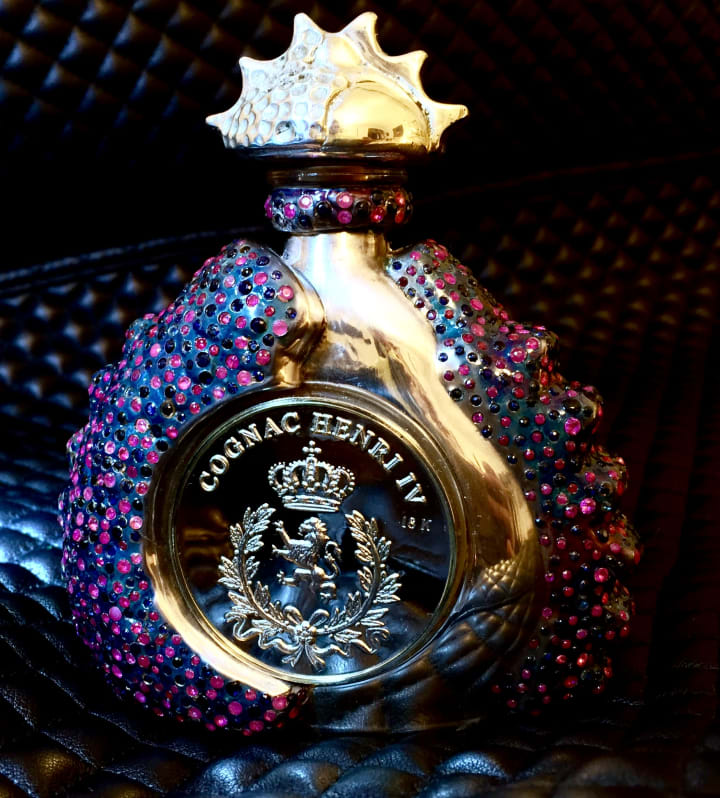 Henri IV Dudognon Heritage Cognac Grande Champagne is the kind of drink that you buy just because it's expensive - and we're probably sure that the cognac inside actually tastes decent.
The bottle says it all. This million-dollar luxury item features a bottle that has been dipped in 24-Karat gold with a platinum casing. It's covered in diamonds. Oh, and the booze inside has been aged for 100 years.
It's literally fit for a king - just not a king on a budget.
Tequila Ley .925 Pasion Azteca - $3.5 Million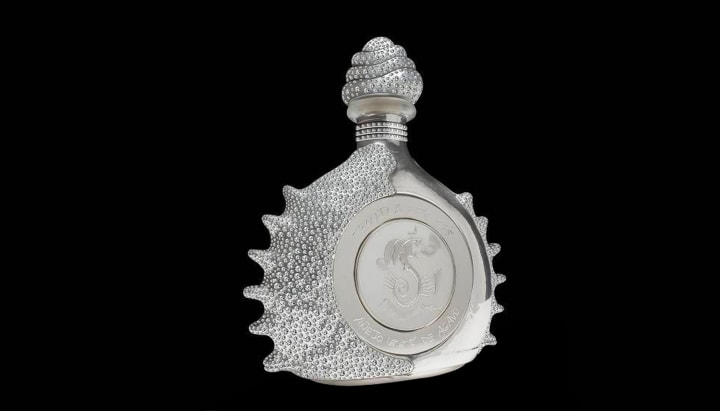 This Mexican-made tequila currently pings on every list of the most expensive drinks in the world, and at a price tag of $3.5 million per bottle, it's obvious why.
This still-unsold bottle contains over 6,400 different diamonds, all which supposedly improve the flavor of the tequila. Though it has been unveiled years ago, no one has felt like it was worth buying quite yet. Who knows? Maybe they'll have a clearance sale and mark it at $2 million instead.
Billionaire Vodka - $3.7 Million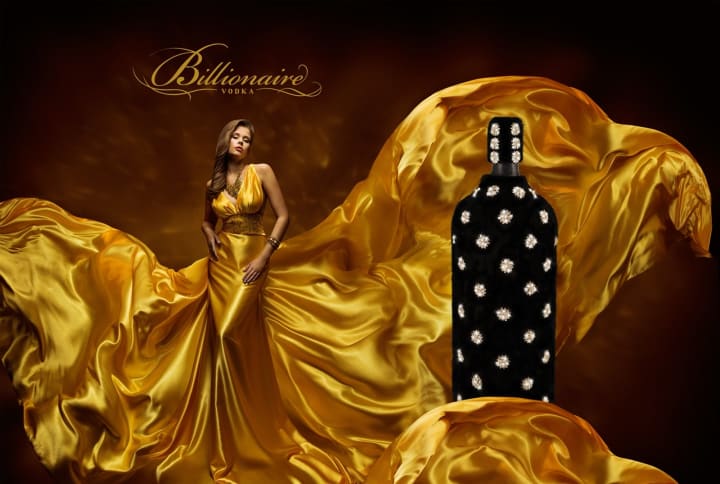 Billionaire Vodka is made totally by hand, and only on demand, and we can see why. First off, every bottle is made in a microbatch using a top secret Russian recipe that guarantees smoothness of liquor above all.
Then, there's constructing the actual bottle of this thing. This massive 5 liter bottle is covered in 3,000 diamonds and Swarovski crystals. It's also designed by luxury goods legend Leon Verre. As a result of its high price tag, it's currently the top of the most expensive drinks in the world.
Oh, and its motto?
"It's good to be the king."
About the Creator
Ossiana Tepfenhart is a writer based out of New Jersey. This is her work account. She loves gifts and tips, so if you like something, tip her!
Reader insights
Be the first to share your insights about this piece.
Add your insights