I Tried the Bright Cellars Wine Subscription Box, Here's What Happened
The Bright Cellars wine subscription box has a great selection of wines, especially for adventurous wine drinkers.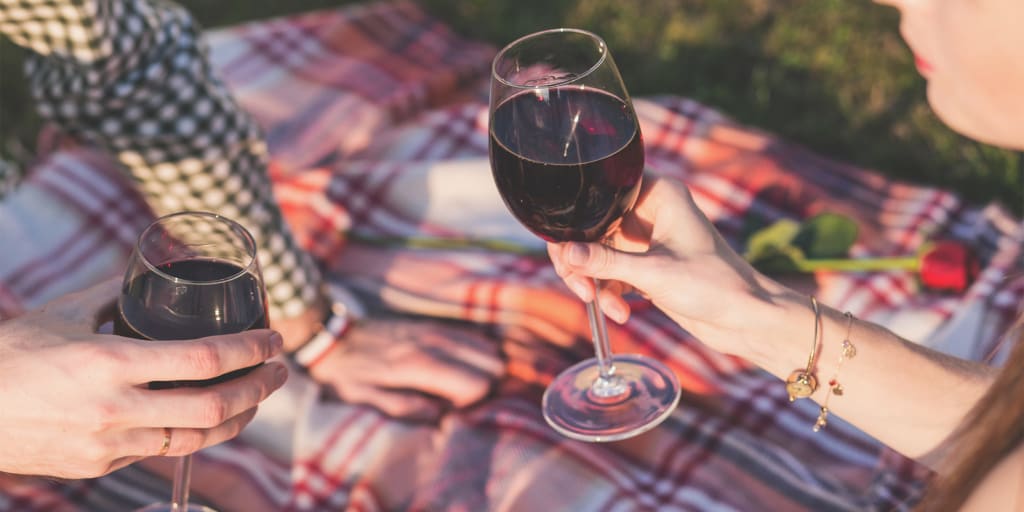 It was lunch time. I was sitting at my desk in Baltimore, halfheartedly stabbing at my leftover spaghetti with a plastic fork. Though I'm a chronic work-through-lunch person, I'd had a particularly tiresome morning and decided to take a somewhat proper lunch break.
So of course, that meant scrolling social media and reading random articles online, because I'm a millennial.
I must have ended up down a Google rabbit hole looking at happy hour specials in the area, for when I returned to social media, I started getting ads for wine subscription boxes. My interest was officially piqued; especially since there are some great wine clubs to choose from.
I took my time and did my research of the various services offered by those claiming to be the best wine subscription boxes and clubs in an attempt to find "The One." It sounded like it'd be fun and I wanted to give it a whirl. However, I'm not a huge fan of extremely dry wines; I tend to like sweeter wines or wines that are in the happy middle.
I decided to go with Bright Cellars since they have a fun flavor profile quiz to give you customized wine recommendations. I'm a little picky, but my partner is even pickier when it comes to wine.
This is an honest, unsponsored review; I did indeed subscribe to the Bright Cellars wine subscription box and experienced their services firsthand. I thoroughly enjoyed it, but here's the full picture of how it worked and how it went.
This was the feature that made Bright Cellars stand out to me among the various wine subscription boxes on the market. A lot of the different clubs focused solely on the quality of the wines, but frankly, I've had a lot of high quality wines that I just didn't enjoy that much.
I actually kind of enjoy filling quizzes out when they're asking about something I'm interested in. Choosing between chocolate and peanut butter flavorings is definitely a question I'm interested in debating. Regardless, my sugary vices aside, I really liked how Bright Cellars matches you with wine you're likely to enjoy.
If you like to sample a variety of different wines, this service is great.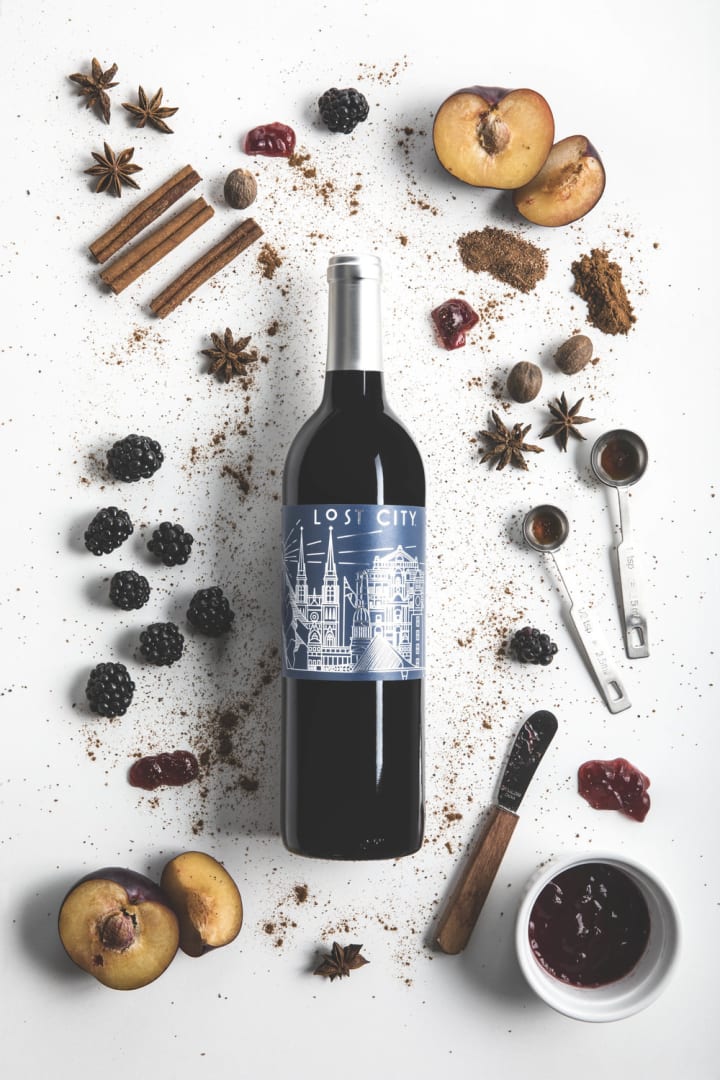 I was very happy with the selection in my first Bright Cellars box. I was so excited when the box came in; I was living outside of the city, out in Owings Mills at the time. The only thing that was a bit awkward was that the box was left with the leasing office instead of outside my door, most likely because it was large.
The kind-hearted leasing lady jokingly told my partner, "Wow, you guys drink a lot!"
Regardless, despite the awkwardness, once we had that box up in our apartment, I was excited to tear into it. Everything was solidly packaged (no broken bottles), and I felt like I was kid again, being excited about what was coming in the mail.
Only I was getting adult beverages in the mail instead of toys.
Most importantly, I did enjoy every wine Bright Cellars sent me.
I enjoyed the taste profile of every wine, they were all very unique and distinctive. Each bottle was a brand I wasn't familiar with, and was made with interesting combinations that you don't necessarily find at your typical liquor store. They also make recommendations to pair wine with food, such as what the best dry white wines to pair with fish are.
I definitely have a passion for wine and I love trying new things, but I do have one word of warning. My partner is a lot less adventurous than me, and he didn't love some of the bottles of wine we received. Fortunately, you can rate wines, so if you do get one you don't adore, you can rate it accordingly. Bright Cellars won't send you that bottle again, nor will it send you very similar ones. They sure have those algorithms down, don't they? If you stay subscribed and keep rating things, your boxes will become more and more customized just for you, always keeping your quiz responses in mind.
The shipping costs aren't out of control, especially if you do get larger boxes.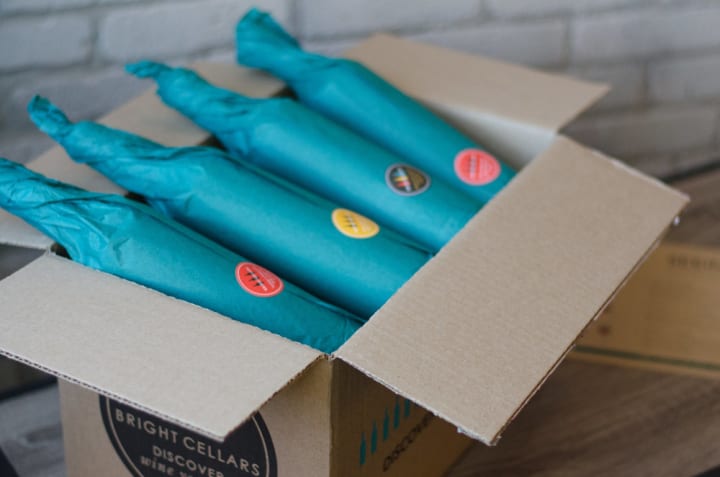 Shipping is always one of those things that can be a make-or-break factor in whether a wine club is really worth it or not. After all, whether it's red or white, wine is pretty heavy, and it's going to be a bit costly to send to you. Thankfully, these costs were very manageable.
Another fun thing about Bright Cellars is that they sometimes run deals on getting additional bottles. I just got an email from the Bright Cellars wine concierge team where they had some bottles with slightly damaged labels that they were selling for a discounted price. Delicious bottles of wine for a discounted price? Yes, please!
You will have a little bit of trouble if you have to end your subscription.
The Bright Cellars wine concierge team are very polite and cheerful, but like most subscription services, they will encourage you to pause for a certain amount of time rather than cancel completely. They're very polite about it and this is just how marketing and custom support works, so I don't fault them for this. However, if you're the type who doesn't like slightly long calls or email chains in order to end things, you should remember these words of caution.
I paused my Bright Cellars subscription since I was moving, my rent was going up, and I just needed to resettle into a new situation. I wasn't sure how long it'd be until I was resettled—after all, you never know what's going to happen when you're moving from one apartment to another. Apartment buildings love to try and charge you for damages you never made after all, and you need to be sure you can cover the costs of such a great service!
One more big plus; you can be adventurous without spending a ton of time browsing wine at the liquor store.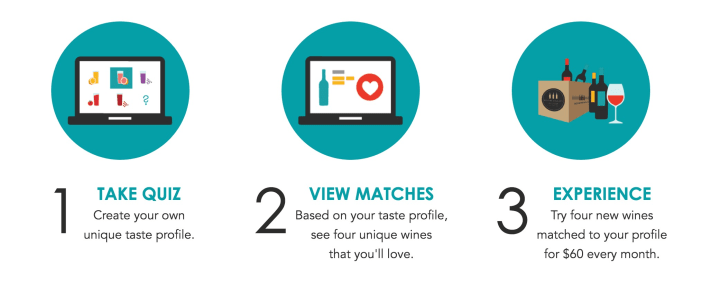 For me, I really enjoy this benefit of Bright Cellars. The wine tasted great, I was happy with what they sent me, but a lot of them honestly weren't wines I would have picked up on my own at the store. I was intrigued by the idea of a wine club because I'm kind of known among my friends as that adventurous person.
I do love trying new wines, but I'm not in so deep that I want to start making wine and working in a cellar. I'm happy to get my adventure from a subscription box.
While I love trying different things, I don't always have time to peruse the liquor store. Plus, it's awkward enough that the regular evening cashier at the wine and liquor store right beside the Owings Mills Wegmans got to know my partner and me by name. Very thoughtful and kind, but awkward. It's fun to have the opportunity to try a wide wine selection without visiting a brick and mortar store all the time.
The Bright Cellars wine subscription box is solid, I would definitely recommend it without hesitation.
I'm a pretty frequent wine drinker, but a monthly subscription box is a little bit much for me, simply because as much as I love wine, I also try to be balanced with my diet. I'd drink wine every night if I could, but monthly wine doesn't quite agree with my waistline! Regardless, on occasion, I love to sit down with sweet red wines to have with dessert.
Regardless, if a monthly wine shipment is too much for you, Bright Cellars is flexible with different shipping schedules, different shipment sizes, and so on. Definitely one of the bright points of subscribing with Bright Cellars, if you catch my drift.
As one more quick side note; if you entertain a few times a month, the wine cub is really great because you won't run into that dilemma of having too much wine. The Bright Cellars wine subscription box is good quality, a fair value, and the wine selection is phenomenal. What more could you ask for?