12 Best Unique Gifts for Mechanics
If you're buying for your favorite gear head, you should surprise them with one or two of the best unique gifts for mechanics.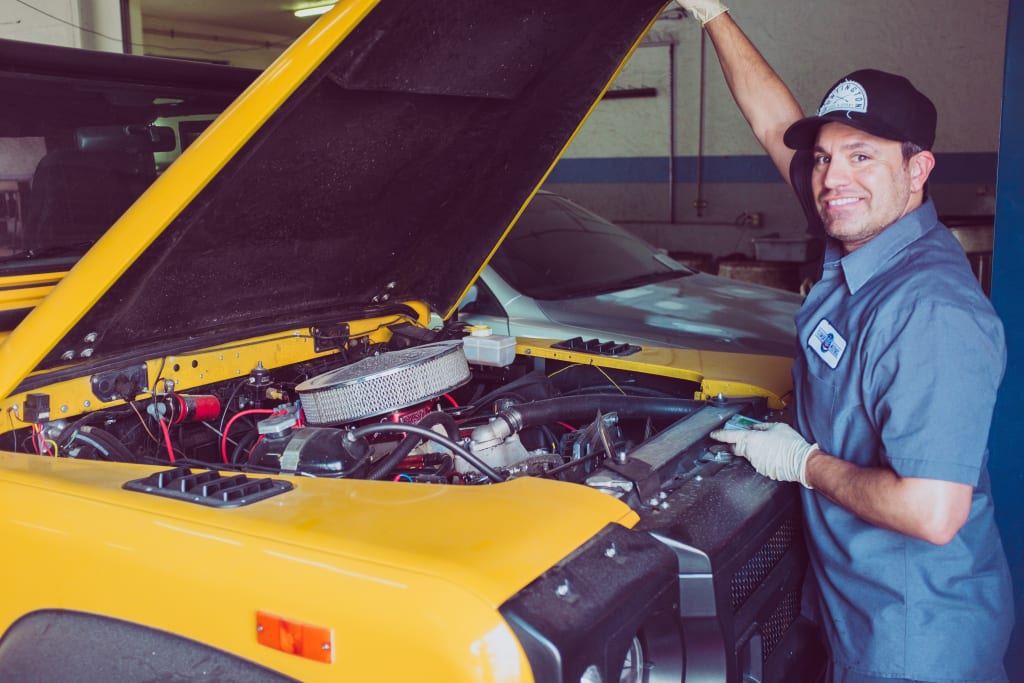 A few years ago, my future brother-in-law decided that college was not for him. He wanted to be a mechanic. Both his immediate family and the extended family (well, soon to be extended family) supported the idea since he'd been a tinkerer ever since he was a young boy.
Mechanics are mysterious, but respected individuals—the actually understand how engines work while people like me just cluelessly panic when the dreaded check engine light comes on. If you have a mechanic friend who you want to show some love to, picking up one of the best unique gifts for mechanics is a surefire way to give them something they'll use for ages.
I'm putting together a mix of fun gifts and practical ones—personally, I'm a fan of getting funny gifts for my friends and family members. I don't like total gag gifts unless the jokes are brilliant since, while they're fun in the moment, they usually don't have a lot of long-term value. That's why funny but practical gifts are the best option in my mind.
Part of being a mechanic does, unfortunately, mean dealing with customers. Some customers are great... and some aren't. I'm more of a computer person myself, but just from knowing the condition computers are usually in when my relatives bring them to me, I know that "if you worked on it first" could be very, very bad. This shirt is a great gift if you're looking for something fun and simple.
I'm going to assume that your mechanic friend doesn't moonlight as a graphic designer and that they won't mind the Comic Sans font on this mug. For me, since I do dabble in design, it's hurting my soul. But I think it adds to the overall dry, ironic humor of the face of this mug. Who doesn't want a nice, hot... poisonous cup of starter fluid to start the day?
If the starter fluid joke just isn't doing it for you, this mug is another fun choice. When you're stuck on the side of the road, because you don't know any of the car maintenance tips every driver should know, and need to be towed to the shop, there's no denying that being a mechanic is a superpower. This mug makes a great gift for a mechanic who you might not know as well as a close friend. It's positive, flattering, and still funny. Clearly, it's a perfect gift.
There's two directions you could go with this idea—if you want to do a cute little sign for the inside of their garage with the name of the shop, then that makes for a great surprise gift. If you want to be a little more elaborate and go with a flag, it's probably best to talk to them about it since most businesses do want some consistent branding on their advertising materials. Either way though, if they've been thinking about advertising, this is the perfect way to get them going.
These can work for both mechanics and car enthusiasts, but I've personally found that, in the Venn diagram of those types of people, there's a lot of overlap. Nevertheless, these are adorable, little car mat themed drink coasters. They're cute, funny, and still incredibly practical. Plus, it's a nice gift to encourage your favorite mechanic to enjoy a drink after a long day of car repair.
Here's a nice, practical gift if you're buying for a more serious mechanic. The hub cap design makes it absolutely perfect to keep track of time in the garage or in the shop's front office. It fits the theme of a mechanic's garage perfectly while not being too over-the-top. Who knows, they might even want to use it at home.
Every automotive mechanic needs a sturdy, organized, and expansive tool set. However, when you're buying gifts for mechanics, you want to make sure you're getting something that's good quality and that they can actually use.
This massive set with 250 pieces is all stainless steel, meaning it's heavy duty, strong, and it's built to last. I got this for my brother-in-law when he announced that we was going to open a shop; most mechanics already have the essential tools every mechanic needs, but it's a great gift for someone just starting out.
If you don't mind spending a little more than the price tags on some of these other gifts, this tool roll is durable and looks classy. If the mechanic on your shopping list has a tool roll or tool belt that looks older than most of the cars on the road today, then splurging on this leather roll is an excellent, thoughtful gift. It's not the first one that comes to mind, so it's definitely one of the best unique gifts for mechanics.
I'm just going to come out and admit it. Before my brother-in-law became a mechanic, I had no idea what a creeper seat was, never mind if it made for a great gift or not. When he passingly mentioned his creeper seat being uncomfortable in conversation, my mental brakes engaged. To me, that sounded like something a peeping Tom might use.
Fortunately, I was completely wrong! Those things that mechanics sit on or lay on are just called creeper seats. That's their perfectly innocent name—the more you know, right? Every mechanic needs a comfortable, cushioned creeper seat to get into tight spaces, so why not get something that's two for one and save the mechanic in your life the headache (and back ache!).
I know, when you think of a mechanic covered head to toe in grease, oil, and every other unimaginable fluid that comes out of a vehicle in the shop, you might not think of getting them soap. The stereotype of grease monkeys tends to be that they don't care much about soap. Let's throw that stereotype out the window though, charcoal soap is a must for getting those stubborn oil and grease stains off of hands.
If the mechanic you're buying for is in need of a wrench set—and definitely make sure they are before you buy—this high quality set is sure to please. When you're buying gifts for mechanics, you do want to make sure you're purchasing something durable, and not something cheap and useless in a professional's eyes.
It's like when you have a carpenter friend and you get them the cheapest cordless drill you found at the store. They'll smile when they unwrap it, but it'll be one of those smiles where they're silently thinking, "This is going to fall off the roof tomorrow."
Let's finish out this list of the best unique gifts for mechanics with another fun, practical gift. Bottle openers always make for nice presents, especially when they're funny. This "Beware of Automotive Mechanic" flat opener is durable, heavy duty, and just what your favorite mechanic needs. It is also stainless steel, so even the most stubborn bottle won't make it bend. It's sure to bring a smile to your mechanic's face, and is an absolute essential tool for the home mechanic.