How to Keep Wine Fresh After Opening
We definitely want our wine to still taste amazing even after opening it, but how? These are the ideal ways to keep wine fresh after opening the bottle.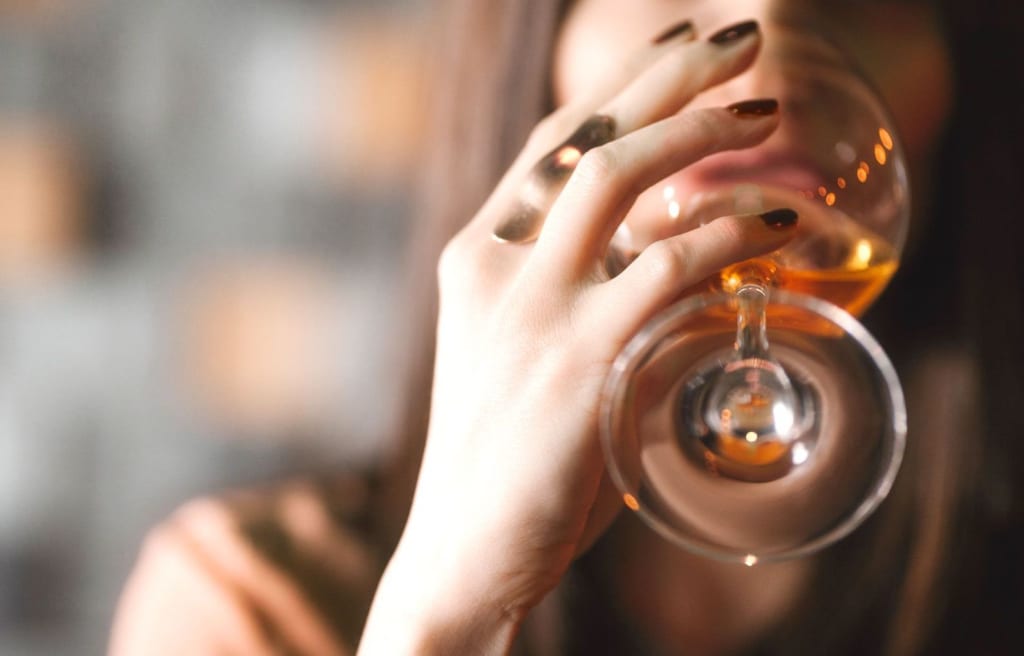 We tend to think that we'll be able to completely finish a bottle of wine the second we open it. Then when our faces are flushed, our eyes can barely open, and we can't get rid of that goofy grin on our faces about halfway through, it's clear that we got ahead of ourselves. I've done this too many times and I know I will continue to do this.
There was a time when I was craving a bottle of my favorite Cabernet Sauvignon (obviously for it's health benefits) and was positive that I was going to down the entire bottle in one sitting. Three to four glasses later, there was still more than enough wine left. Deciding against the hangover that was to follow, I properly corked the bottle and stored it away in the fridge on its side. When I wanted to finish the bottle a couple of days later (it was actually the next day), I opened it to be surprised and baffled by the taste. It didn't taste how it did the night before!
I couldn't figure out what had happened, so I started looking into it. I learned that one of mistakes I made was was storing the bottle on its side after opening it up. Though this is just one of the many ways that we can spoil our wine. After making this mistake once, I went on to learn about all the ways to keep wine fresh after opening it, and these are the most important methods to understand if you want wine to constantly taste great.
One of the main reasons why wine tastes differently after it has been opened is from the air that gets into the bottle. When wine is fresh, the bottle contains a specific type of air that keeps the wine tasting its best. The air that gets into the bottle when you opened it is what messes with the taste.
A great way to actually replace the air from an opened bottle is with a Private Preserve Wine Preserver. This spray is designed to replace the air that gets into an opened bottle of wine. It consists of a balanced mixture of carbon dioxide, nitrogen, and argon which keeps the wine tasting and smelling fresh. When you open a bottle of wine, spray the inside of the bottle with this for one second long and four short bursts for a 750 ml bottle of wine. Then properly cork the wine bottle and store it away.
Keep the bottle in the refrigerator.
Storing your opened bottle of wine in the refrigerator is one of the most used ways to keep wine fresh after opening it. Whenever you want to keep any food or drink fresh, you store it away in the fridge, right? This also goes for wine. It doesn't matter which type of wine you store in the fridge, red or white, either one can stay fresh when you put it away in the fridge.
If you enjoy red wine warm, you can place the bottle in a large bowl of warm water after taking it out of the fridge. You shouldn't place the bottle in a bowl of hot water, because this will ruin the flavors of the wine.
Don't store wine on its side.
Don't make the same mistake I did, which was storing wine on its side. When you open a bottle of red wine, make sure you store it standing upright after you've properly corked the bottle.
Storing an opened bottle of red wine on its side can increase the surface area that's exposed to oxygen. It's not about the wine itself, but the oxygen inside of the bottle that's getting effected. You want to keep the oxygen in the bottle fresh to preserve the rich taste of the wine.
Pouring wine without removing the cork to keep wine fresh after opening is possible. You don't have to be a magician to do this! All you need is a Coravin Model Two Elite Wine System with accessories to do all of the work and make the magic happen. This is actually a really unique and useful way to keep all of your wine fresh without having to open the bottle and letting out the air from the bottle.
Coravin's Wine System works wonderfully and comes with everything that you need to do it correctly. The set includes the Model Two Elite itself, two total capsules, pedestal base, carry case, faster pour needle, vintage needle, and a replacement standard needle with six screw caps and an aerator. The machine stabs one of the needles through the cork which allows you to pour wine right out of the needle. All of this is done without having to open the cork and preserves your wine's freshness!
Pour the rest in a half bottle.
A great way to minimize air exposure to your opened bottle of vino is by pouring the rest of your wine into a screw-cap half bottle. You should definitely use a funnel during this process so you get every last drop of your favorite wine into the half bottle. Because the half bottle only contains a little air at the top, your wine will be likely to last longer then leaving it in the regular sized bottle.
Properly re-cork it.
If you're going to re-cork your bottle as a way to keep wine fresh after opening it, be sure you do it the correct way. Push the cork in about half way with your hand. You don't want to push it too far, as it will be difficult to get out without a corkscrew.
When you do re-cork your bottle, you want to insert the side of the cork that's stained by the wine. The stained side of the cork is already exposed to the wine, so might as well use that side to keep wine fresh after opening it.
Vacuum sealing your wine is often overlooked, but is a great way to keep wine fresh after opening it. When you vacuum seal your bottle of wine, you're extracting the air that's seeped into the bottle.
OXO's Steel Vacuum Wine Preserver is a great option if you want to start to vacuum seal your vino. This easy-to-use set comes with a comfortable, non-slip grip and is very effective when it removes the air right out of the wine bottle. The set comes with a preserver and two stoppers. The preserver is constructed in stainless steel for durability and the stoppers are designed to constantly keep your wine tasting and smelling fresh.
Avoid placing the bottle in light or heat.
This was a mistake that my friend made once during a summer vacation. After we downed a bottle and a half of Chardonnay, she corked the half bottle of wine and stored it right on the counter. As the days came and went, the sun's hot rays reached the wine bottle every day through the window. When we went back to finish the bottle, it had gone bad!
No one should ever place a bottle of wine, red or white, in direct light and even heat. The heat from any source can really ruin the smell and flavors of the wine. Instead, you want to remember to keep wine fresh after opening it in the fridge, as we mentioned before.
Be a champ and finish the bottle!
Lastly, finishing your bottle of wine is a way to keep wine fresh after opening it. This saves you the pain of having to come up with ways to keep wine fresh after opening it. All wine lovers know that wine is tastes best when it's first opened up. The aroma and the taste are brand new and offer so much to your tastebuds.
But for the days when finishing a bottle of wine is hard to do, preserve it properly for later in the week (or the next day, but who's judging here), or offer it to your friends. If you have roommates or live with your partner, offer them up a glass. Host an impromptu dinner party where you all get together and have some wine and cheese pairings. Sharing is caring! And as always, remember to always drink responsibly!
About the Creator
Reading good literature plays a huge role in my life — and so does online shopping and wine.
Reader insights
Be the first to share your insights about this piece.
Add your insights