Guide to Sweet Wines for Beginners
Entering the world of wine can be overwhelming. However, choosing a type can make it easier. We have created a helpful guide to sweet wines for beginners.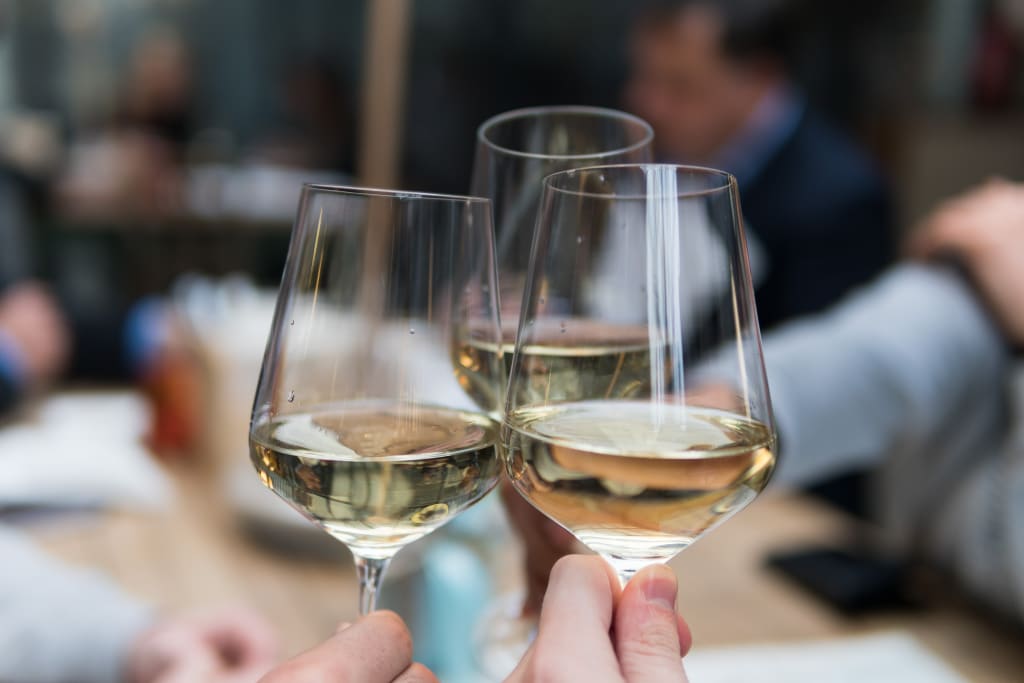 Whether it be the taste, the tones, or even the pronunciation, diving into the world of wine can be a bit daunting. However, it shouldn't be. Wine tasting is all about preference, and only you get to decide which wines work best for you.
To do so, you must learn a little bit about some of the options that are offered. Something that first time wine drinkers might not be used to initially is the bitter or dry taste that a lot of wines come with. However, there is a whole world of wines that are solely for people who have sweet palettes. Sound like you?
There are sweet wines found among any category of wines, including white, red, and rosé. These sweet wines for beginners will definitely open new possibilities for a drink with dinner next weekend.
Sweet Red Wines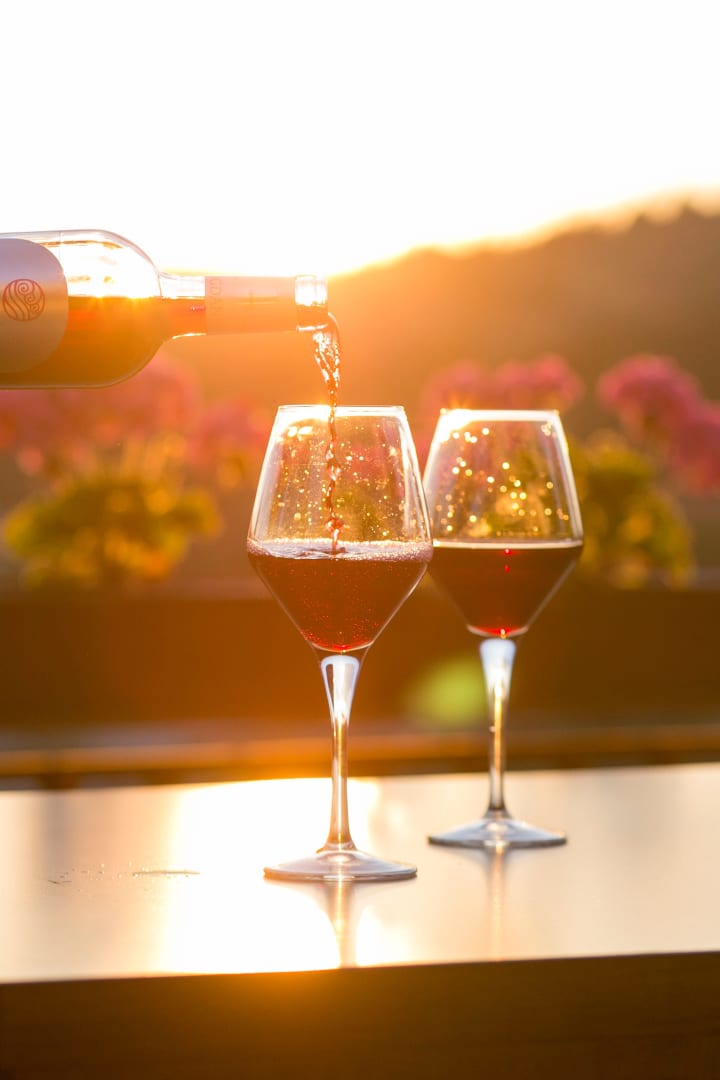 Though sweet red wines have gotten a bad reputation for tasting cheap, or simply not made well. There are a few options among reds that can change its bad wrap simply by a few tastes. Though you are a beginner at the sweet wine world, it may take a soft push for some long-term wine drinkers to try a sweet red, because it may feel wrong at first.
The few sweet wines for beginners that fall into this category include fizzy reds and medium-bodied reds. Some of these wines include Schiava, Brachetto d'Acqui, Lambrusco, Sparkling Shiraz, Cabernet Franc, and Dornfelder.
Medium-bodied Sweet Reds
Dornfelder
Dornfelder is a German wine with notes of blackberry, cherry, and some spiced herbs. Though it might not be the number one sweetest of wines, this option is great to transition into other reds.
Schiava
Schiava is a red wine that is derived from Northern Italy. Though at the first taste, it might be mistaken for a more dry wine, the bottom notes include cinnamon, cherry, and cotton candy, super sweet. There is even a slight flowery taste mixed within the three notes.
Cabernet Franc
Cabernet Franc is a soft and smooth red with notes of raspberry, violet, bell pepper, and cassis. With hints of both bitter and sweet tastes, this is a perfect wine to expand your palette. It's a great sweet wine for beginners who love reds.
Fizzy Sweet Reds
Sparkling Shiraz
Coming from Australia, the Sparkling Shiraz has notes of chocolate, cherries, strawberries, blackberries, oak, and sweet fruit. It is suggested to drink slightly chilled. Options for this red come in all different price ranges. For an inexpensive cost, try Hardys Sparkling Shiraz; or if you're looking for something a little more premium, the Great Western.
Lambrusco
Coming in two types of wine, the Rosso or Rosato, Lambrusco is a fruity sweet wine with a range of sweet options like Dolce, Amabie, and Semisecco. These will have notes of cherry sauce, violet, and blueberry. It's a great option among sweet wines for beginners.
Brachetto d'Aqui
Named after the wine grapes it is derived from, Brachetto d'Aquihas a true red color, almost ruby-like. And with this in mind, the notes come from almost all red colored accents including cherry, strawberry, rose candy, violet, and raspberry.
There are three options for a Brachetto d'Aqui wine, the types being either Rosso, a fizzy drink with a low alcohol level and high sweetness, Spumante, a sparkling wine, and Passito, the sweetest option as well, as the richest.
Sweet White Wines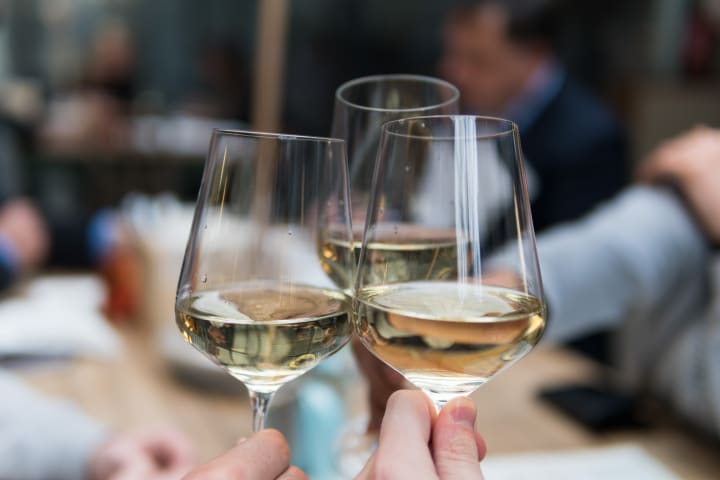 White wines are most known for being the sweetest among the three groups. Especially compared to reds, which are more known for a bitter taste. If you are looking for something on the sweeter side, when in doubt, you should order or pick up a white wine.
However, there are certain sweet whites that are far better than others. It is up to you to consider which is the best match for your taste buds. Chenin Blac, Moscato, Sauterne, Torrontés, Riesling, and Tokaji are all great options for a sweet tooth for sweet wines for beginners.
Chenin Blac
Coming from the Loire Valley of France, this wine comes in many options, including sparkling and golden nectar, among many others. These options are the sweetest, especially golden nectar, which is considered a dessert wine. Sparkling Chenin Blac is the most common style of this wine, as either a demi-sec or brut. For a sweet option, we would go with the Demi-Sec, for a fruity taste.
Moscato
This white wine is a very fruity option with hints of lime, orange, pear, and pineapple. Typically served with dessert, the Moscato is a light bodied wine with a low alcohol percent. It is suggested to be paired with nuts or butterscotch.
Sauternes
Another French option is the Sauternes. This wine has hints of peaches, apricots, honey, nuts, and a lot of sweetness. But to counteract all of the sweet flavors, there are also notes of acidity to balance the body.
It's suggested to be paired with brie or other cheeses. However, it can be a pretty pricey option for a white wine, but wine critics have raved about the quality of the taste.
Torrontés
Originating in Argentina, Torrontés has flavors of lemon and white peach, as well as the sweet fruity aroma of rose petals. Though many options of this wine are made in a more dry style, there are versions of this wine that are highly sweet, highlighting the hints of peach. Pair this one with Manchego cheese or Butternut squash. You can't go wrong with one of the best sweet wines for beginners.
Riesling
Grown in the Rhine region of Germany, Riesling is a white grape variety that creates a white wine that has a ton of sweet tones and aromas. The Riesling wine includes flowery tones as well as acidity to balance the taste. With aromas including pears, peaches, and apples, and notes like apple and tree fruit, you can't go wrong with it.
Tokaji
This Hungarian wine is made from grapes who allows a fungus to grow on them, called grey mold or botrytis. This gives the wine its flavor and what makes the taste so unique. Some notes include beeswax, saffron, and ginger. This is a very sweet wine with a lot of sugar. It can even be compared to some sodas. Pair this option with brie or blue cheese.
Sweet Rosé or Pink Wine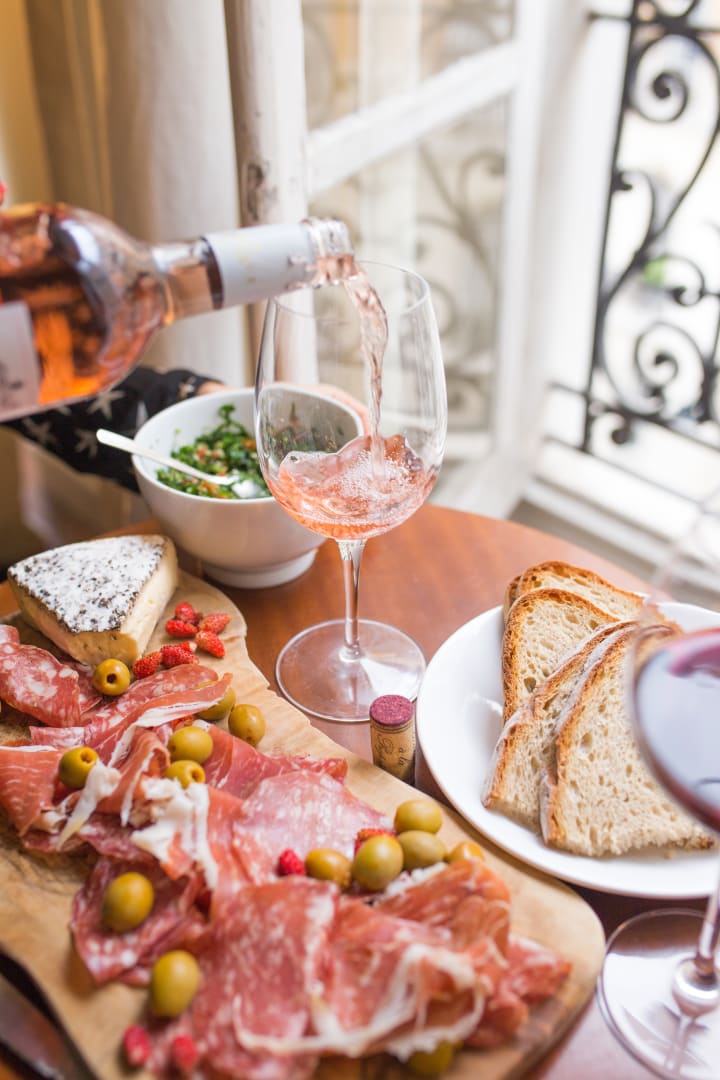 Rosé comes in a range of levels of sweetness, like any other wine. There are options on the sweeter side that will please your palette just as much as a dry rosé would. However, the options are a bit more limited than white or red wines. To keep it safe, Pink Moscato and White Zinfandels can do no wrong when it comes to sweet wines for beginners.
Pink Moscato
As we previously talked about the Moscato, the Pink Moscato has the same traditional flavors, with a hint of sweet fruity flavors like cherry, pomegranate, peach, apricot, and raspberry. Best tasted on a hot summer night, this option can be parried with fruit or other light dessert options.
White Zinfandel
One of the sweetest pink wines, the White Zinfandel has hints of berry, melon and candy, and lacks any type of dryness that some wine drinks might not like. A great option for beginners to the wine world, and paired great with a variety of foods from desserts to pork or pastas. Contrary to the name, the coloring can range from salmon to candy apple red.
About the Creator
Passionate about writing, animals, makeup, movies, friends, family, learning, exercising, and laughing!
Reader insights
Be the first to share your insights about this piece.
Add your insights