Guide to Craft Beer Glasses
Did you know that a regular beer glass might not actually be the best way to enjoy certain types of craft beer? This guide to craft beer glasses will have you sipping like a serious pro.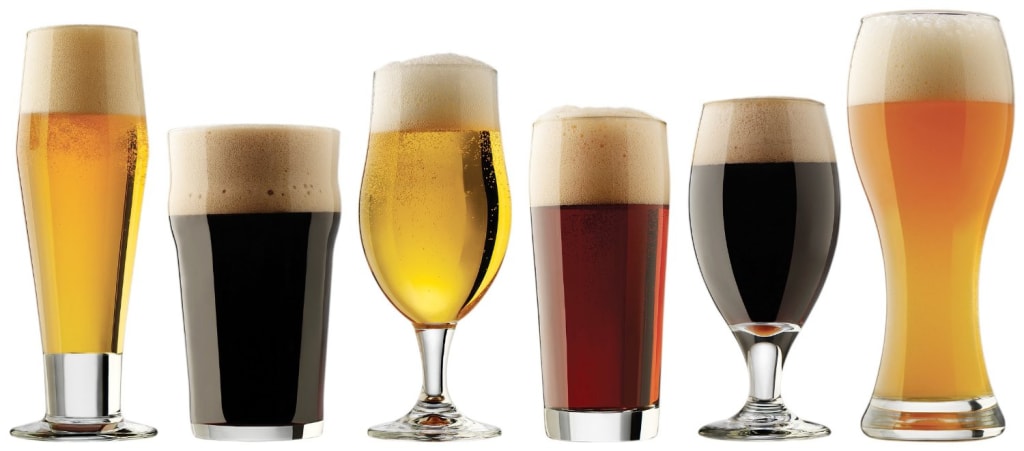 Craft beer tastings, at one point, was kind of a joke among people. It was something that was seen as pretentious and silly; almost to the point that people accused it of trying to elevate "lowbrow" goods to a highbrow level.
Over the years, though, more and more people began seeing the light — and realized that beer has way different flavor spectrums than wine does. As a result, people began to realize that beer actually required way more gear than wine tastings would require.
The right shape of drinking glass can help you pick up on subtle scents and enjoy flavors way easier. Studies have even shown that having the right glassware can determine how your beer's head will turn out.
So, if you're serious about beer, you might as well invest in some good glasses. This guide to craft beer glasses is meant to help you get the full flavors and aromas of each type of beer out there.
Champagne Flutes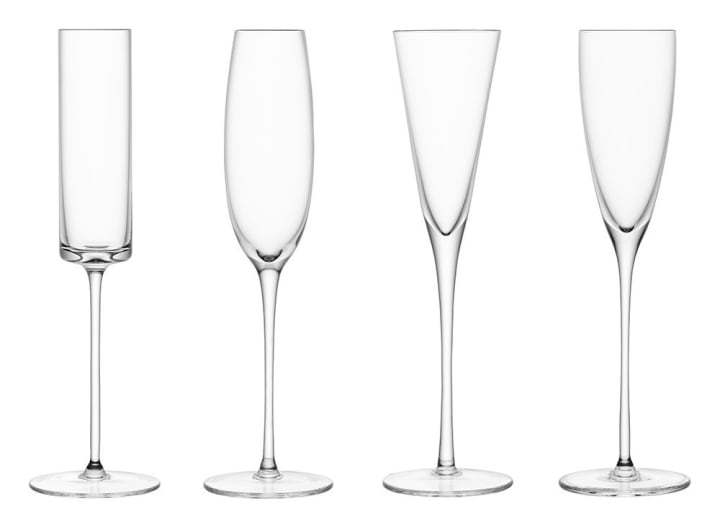 To start off this guide to craft beer glasses, we're going to discuss champagne flutes. Yes, champagne flutes are actually considered to be the proper serving glass for certain kinds of craft beer. Even BeerAdvocatemakes note of how great these glasses can be for beer.
These kinds of glasses are best to enhance carbonation and aroma, while also bringing out the fruitiness of beer. Basically, if you drink beer like champagne, these are good options.
Works Best With:
Bocks
Biere Brut
American Wild Ales
Lambics
Flanders Reds
Goblets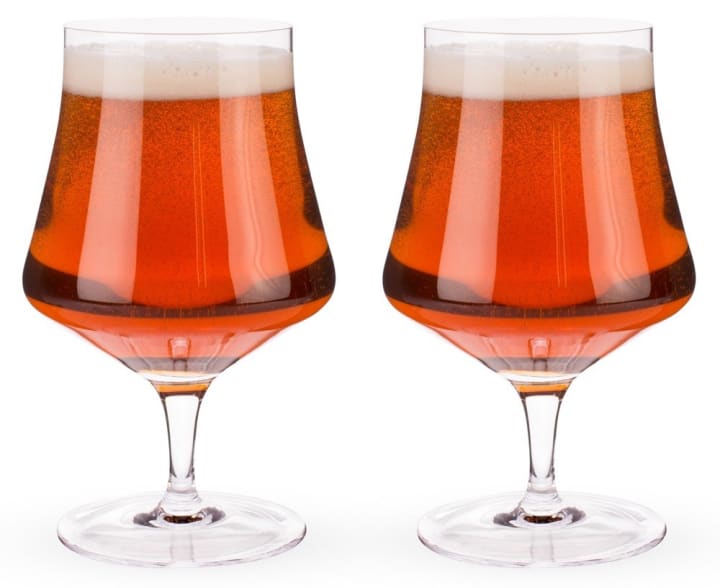 No, this isn't just something they do for visitors to Medieval Times. Any guide to craft beer glasses will involve discussing goblets. These massive, very archaic-looking glasses are ideal for maintaining a 2cm thick head on beers.
These are meant for decadent sipping, head maintenance, and wide sipping. If you're looking to look like a baller, these craft beer glasses are the best option out there. Of course, they are also suitable for the best dark beers you have, too.
Works Best With:
Belgian Strong Dark Ales
Belgian IPAs (Or, any of the best IPAs you love to drink.)
Dubbel
Tripel
Quads
Mugs and Steins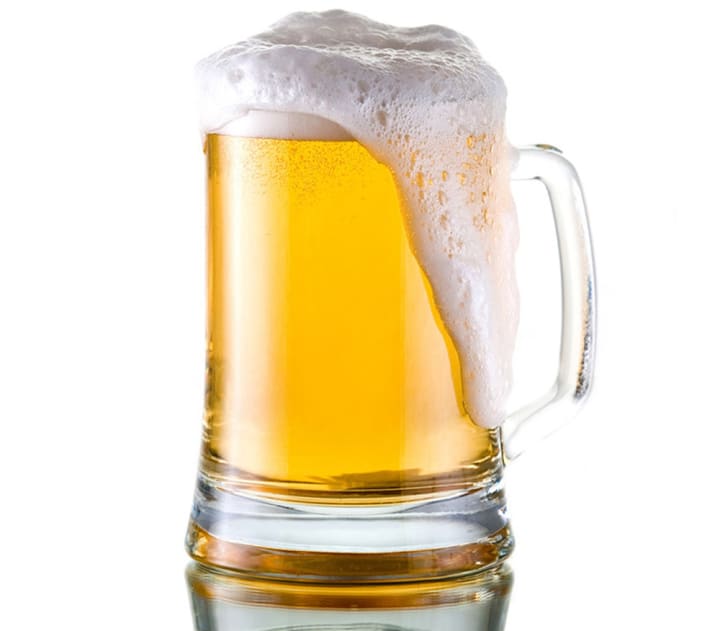 We all know what mugs and beer steins look for — especially if you're a fan of Oktoberfest beers. Experts believe that mugs are a good all-around craft beer container option. Just about every guide to craft beer glasses will mention them as being an ideal go-to glass for any brew, and they'd be right.
A mug allows you to give cheers and to hold larger volumes of beer. They're also traditional glassware for Oktoberfest lagers and other German beers for the fall season.
Works Best With:
Marzen Lager
American Blondes, IPAs, Ambers, Pale Wheats, Stouts, Strong Ales, and Malt Liquors
English Porter
Dopplebock
Milk Stouts
Any beer, really.
Pint Glasses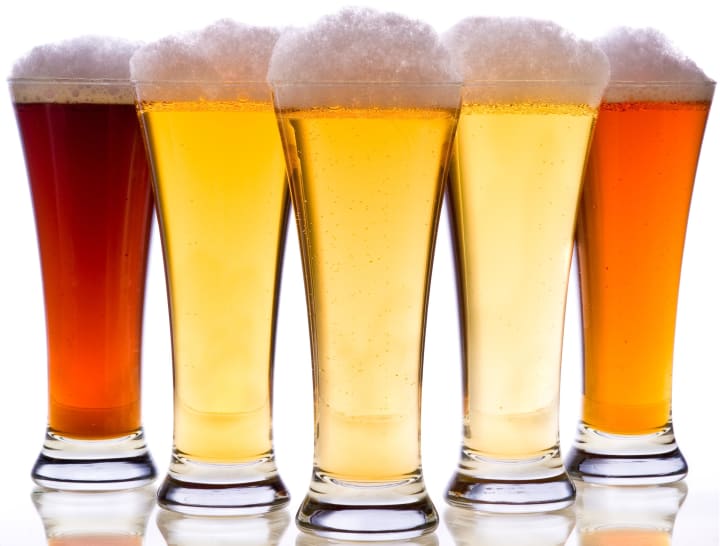 Any guide to craft beer glasses will call pint glasses a "universally good choice," and that's honestly true. They hold a lot of beer, allows you to see the beer's color, and also allows for pretty decent head retention compared to mugs.
Very few beers do not fare well in a pint glass. Generally speaking, you can use pint glasses whenever the beer isn't particularly strong. Every flavor and carbonation works well with this.
Works Best With:
Everything but extreme beers.
Weizen Glasses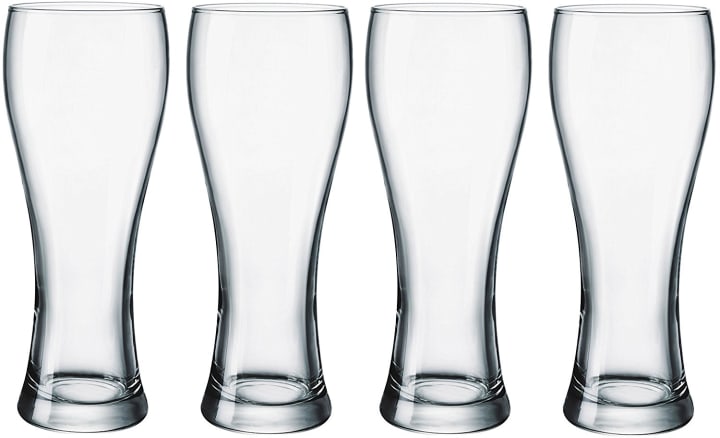 This guide to craft beer glasses will make a point to discuss Weizen Glasses, primarily because these slightly curved pint glasses are a major tradition in Bavarian brewery culture. They are designed to help retain flavor, show off wheat beer's beautiful color, and also retain that deliciously wheaty head.
Works Best With:
American Dark Wheat Ale
American Pale Wheat Ale
Dunkelweizen
Flavored Wheat Beers
Light beer
Gose
Hefeweizen
Weizenbock
Pilsner Glasses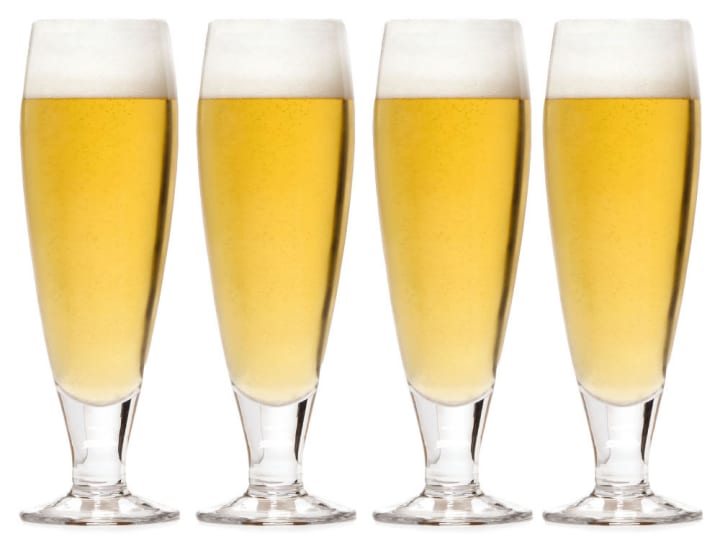 This guide to craft beer glasses is going to start going into high specialization beer glasses now, starting with Pilsner glasses. Also known as Pokal glasses, Pilsner glasses are small at the bottom, and wide at the top — but overall, skinny. They may also have stems at the bottom, but not always.
These glasses are meant to highlight beer color, enhance volatility, and also help retain a nice, frothy head on beers. As such, volatile beers and unusually colored beers tend to work the best with these.
Works Best With:
American Amber Lagers
Pilsners (Duh!)
Bocks
Witbier
Schwarzbier
Japanese Rice Lager
Happoshu
Tulip Glasses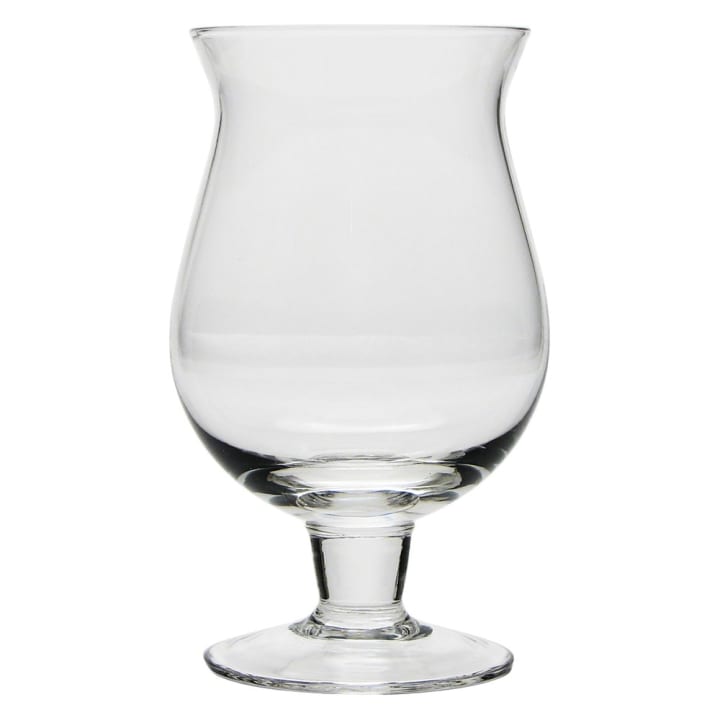 If you're looking for a glass that looks like a flower and is meant to enhance flavors and aromas, look no further than tulip glasses. These glasses are meant to help bring the flavor of a beer forward, especially in the case of fruit beers and sweet beers.
Scotch ales, in particular, are known for being served in tulip glasses. This is partly due to the tradition of Scotland's national flower (a thistle), and partly because they taste great in these glasses.
Works Best With:
Lambics
Gose
Fruit beers
Scotch Ales
IPAs and Dark Ales
American Wild Ale
Belgian Dark Ale
Belgian Strong Dark Ale
Belgian Strong Pale Ale
Bière de Garde
Flanders Oud Bruin
Flanders Red Ale
Oversized Wine Glass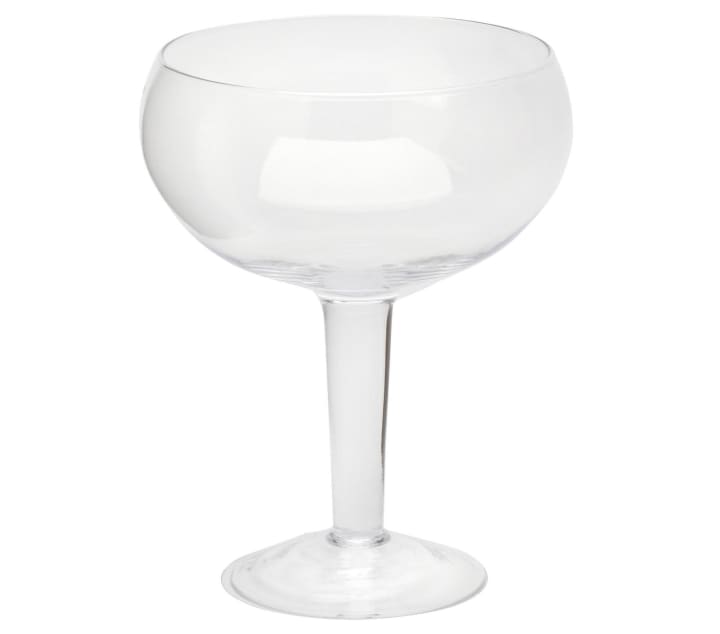 Any guide to craft beer glasses worth its salt will also praise the efficiency of a classic wine glass when it comes to bringing out the flavor of any drink. If you love being able to unlock aromas and hidden notes, then this is a great glass to pick.
Many fruity craft beers, as well as wheat beers, tend to fare well with an oversized wine glass. Exceptionally high alcohol beers, too, tend to work well.
Works Best With:
Belgian Strong Dark Ale
Belgian Strong Pale Ale
Bière de Garde
Braggot
Lambics
IPAs
Eisbock
English Barleywine
Old Ale
Saison / Farmhouse Ale
Wheatwine
Stange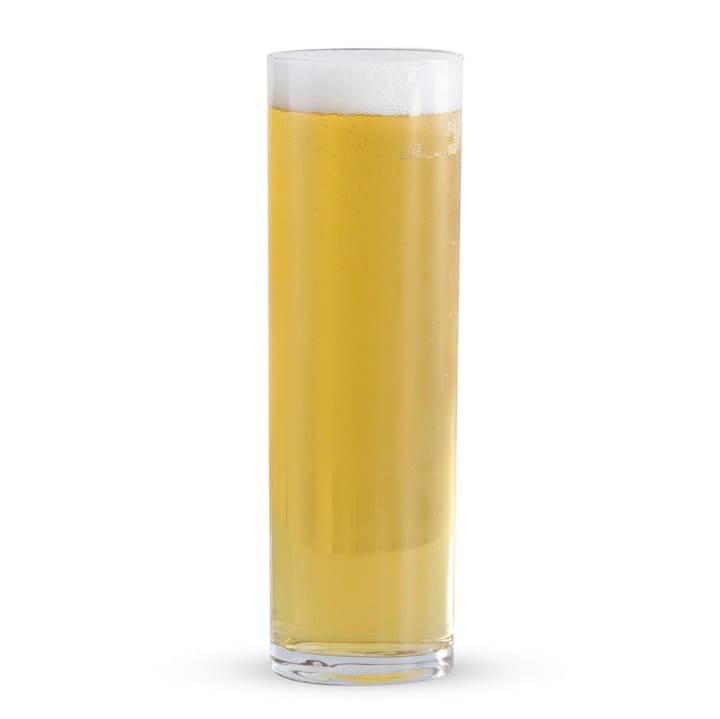 These tall cylinders are a standard German beer glass, but if you don't have them, you can often substitute with a Tom Collins glass. Stanges are designed to help concentrate volatiles, which in turn gives your beer a more powerful kick.
Though this may be taboo to say, I will tell you that these glasses really aren't mandatory compared to most others on this list. In many cases, you can get an equally good run from a tulip glass.
Works Best With:
Altbier
Lambics
Rauchbier
Rye Beer
Bocks
Pilsners
Gose
Snifters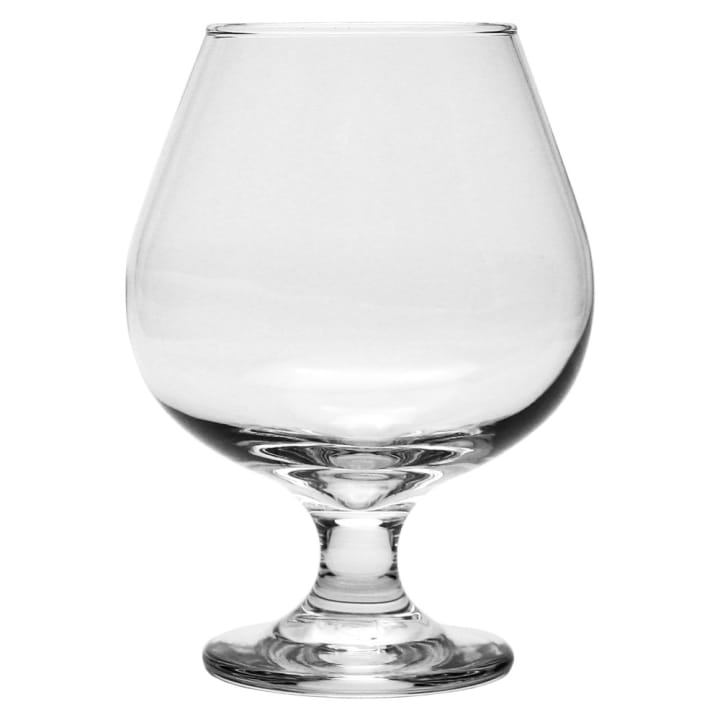 Typically used to serve brandies and cognacs, snifters are all about bringing out the alcohol content and flavor of beers without causing head to get in the way of things. If you have a particularly delicate brew, or something unusually strong, any good guide to craft beer glasses will tell you to use a snifter.
Works Best With:
Tripels
Quads
Wheatwine
Lambic
Gueuze
Strong Ales