Favorite Drinks of Celebrities
Do you know what brand of champagne Jay-Z drinks or how Taylor Swift likes to spike her sodas? You can't go on living until you learn the favorite drinks of celebrities from radio and film.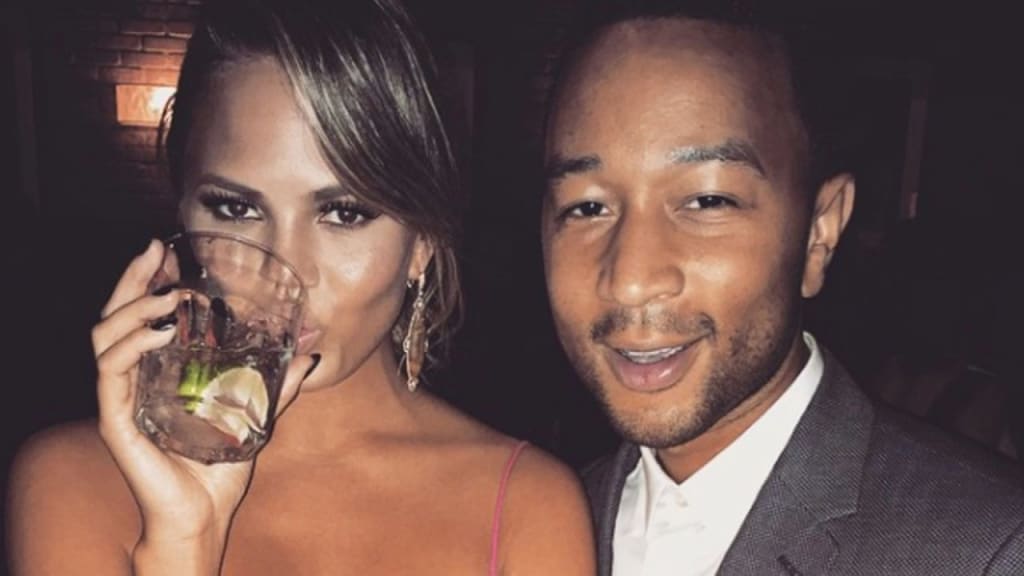 I'm not one for celebrity worship, but I'm always down to talk about cocktails. Just about everyone has their preferences and their reasons. For example, I like scotch in the cold months and Margaritas in the warm months (though I'll enjoy both year-round). I find knowing someone's favorite drinks can tell you a lot about their character. For example, someone who drinks scotch is probably very sophisticated and intelligent, while someone who drinks Margaritas is probably cool and fun to hang out with. These are just random examples.
In a way, the favorite drinks of celebrities can give you an insight into their personality. For some of these celebrities, their drink of choice seems to be a perfect fit for their public persona. For some of them, their drink of choice seems to come entirely out of left field. Either way, it's fun to speculate on why these celebrities picked the drinks that they did.
Jennifer Aniston and the Margarita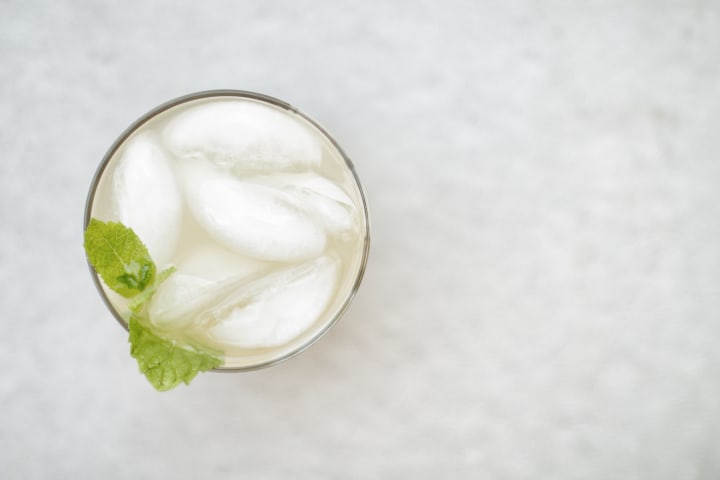 Jennifer Aniston and I don't have much in common. As a matter of fact, we have almost nothing in common: I am neither beautiful nor a woman, and I've starred in 100 percent fewer nineties sitcoms. The one trait we share, however, is an appreciation for a well-made Margarita. She even specifies that she prefers the simple combination of tequila with lime and a splash of Cointreau. If you ask me, that's the only way Margaritas should be made. A woman after my own heart.
Cee Lo Green and the Long Island Iced Tea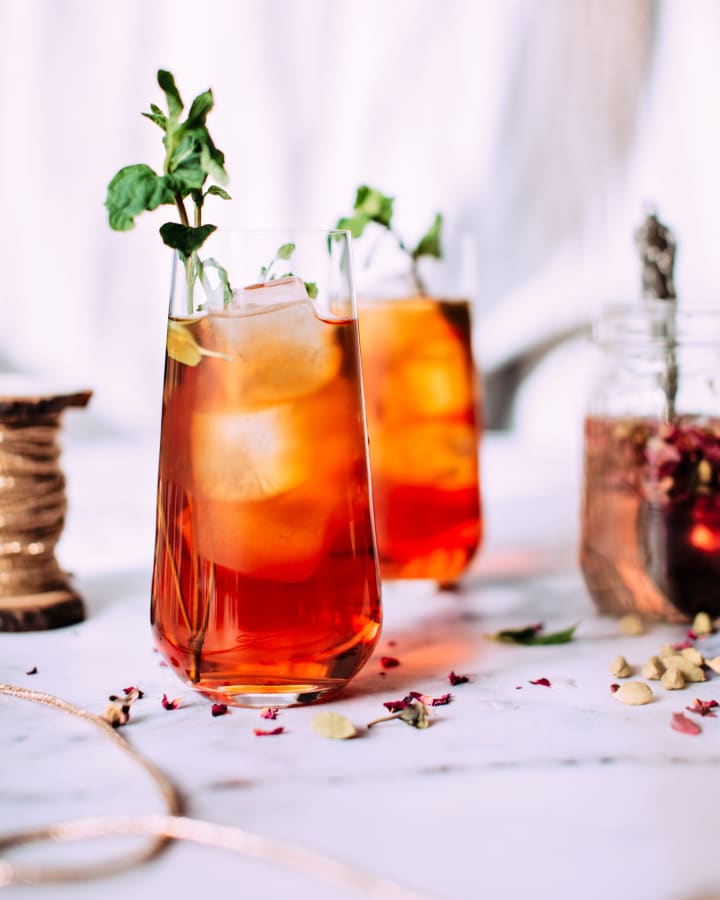 The Long Island Iced Tea is an extremely odd drink of choice for someone who isn't a college student. But then, Cee Lo is far from normal. It's theoretically possible to elevate a Long Island Iced Tea—aka a "LIIT"—but there's only so much subtlety you can get out of a drink that combines vodka, rum, gin, tequila, and triple sec with sour mix and Coca-Cola. Last time I had a Long Island Iced Tea, I was a senior in college enjoying "Two Dollar Tuesday" at the local frat bar, and I think I had about six or seven of them (after the first one, you don't notice how bad they taste). I don't know where Cee Lo gets his LITTs, but I hope he pays more than two dollars for them.
Oprah and Moscow Mules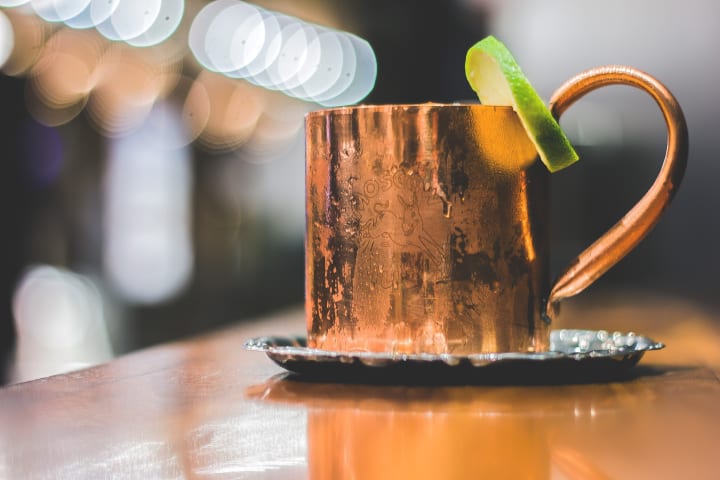 The Moscow Mule is an incredibly crowd-pleasing cocktail, so it doesn't surprise me at all that Oprah is a fan. If you've never had a Moscow Mule, it's ridiculously easy to whip up: all you need is a shot or so of whatever vodka you like, a bottle of ginger beer, and a lime for garnish (and for squeezin'). The final, most important ingredient is one of the best copper Moscow Mule mugs to serve it in. The mug has absolutely no effect on the flavor of the cocktail, but it sure looks cool.
Jay-Z and Champagne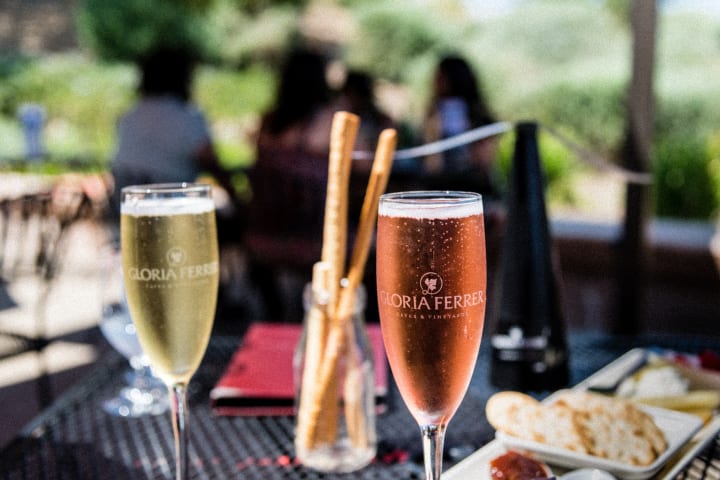 For some reason, it doesn't surprise me at all that Jay-Z says his favorite drink is champagne. Especially since he has his own brand of champagne called Armand de Brignac, a.k.a. "Ace of Spades," which he purchased in 2014. I'm not so sure Jay-Z doesn't have any ulterior motives endorsing a brand that he owns, but I can totally picture him drinking ridiculously expensive champagne on a regular basis just because he can—I mean, he's Jay-Z.
Mindy Kaling and the Dark 'N' Stormy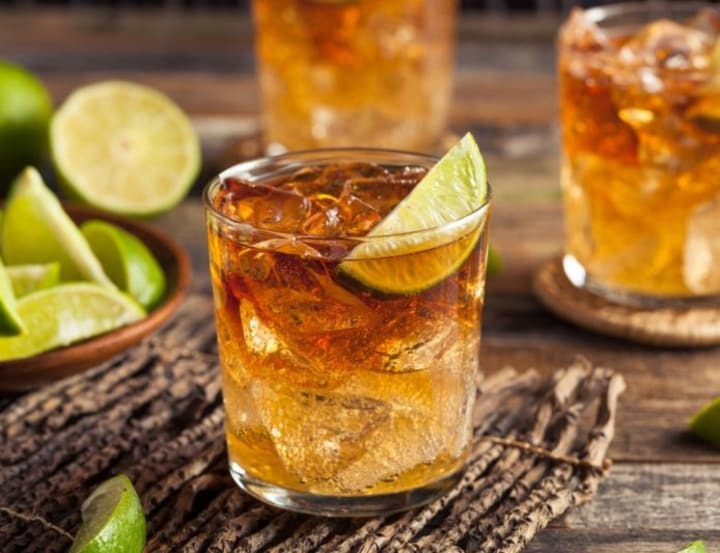 Unlike some of the other favorite drinks of celebrities I've read about, I fully endorse Mindy Kaling's preference for Dark 'N' Stormy cocktails. The cocktail is a refreshing blend of spicy ginger beer with sweet dark rum and tart lime. Traditionally—and, in fact, legally—a Dark 'N' Stormy must be made with Gosling's Black Seal rum, and if you ask me, there's nothing wrong with that. But if you happen to mix any other brand of rum with ginger beer and lime, I don't think you'll be disappointed.
Johnny Depp and the Bourbon Sour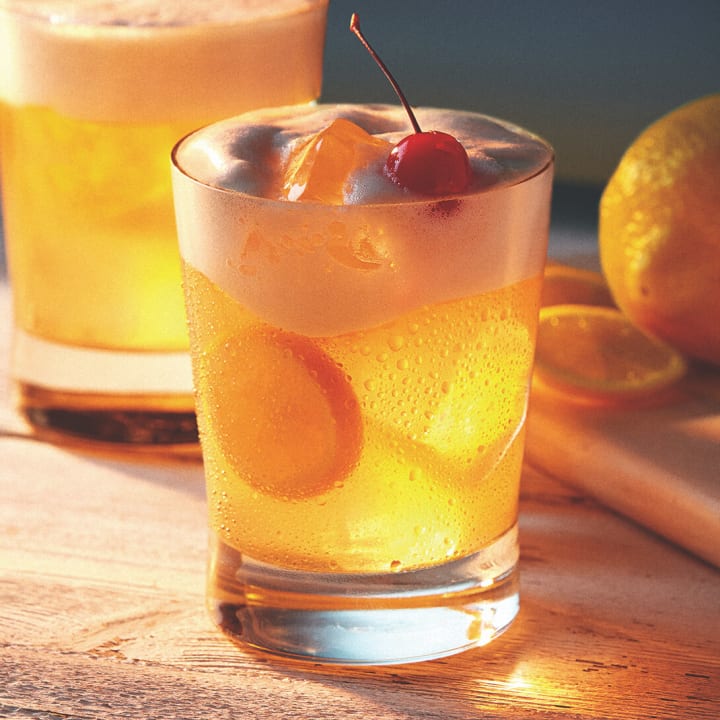 For a man who plays such a wide variety of eccentric roles, Johnny Depp's drink of choice is one of the most classic cocktails of all time. Though it's one of the whiskey cocktails everyone should know, much of America has a skewed impression of the whiskey sour as some unholy concoction of bottom shelf swill and saccharine sour mix, I have faith, though, that Depp takes his the right way: good quality bourbon, fresh squeezed lemon juice, and simple syrup shaken with an egg white (for froth, not flavor, mind you).
J. K. Rowling and the Gin and Tonic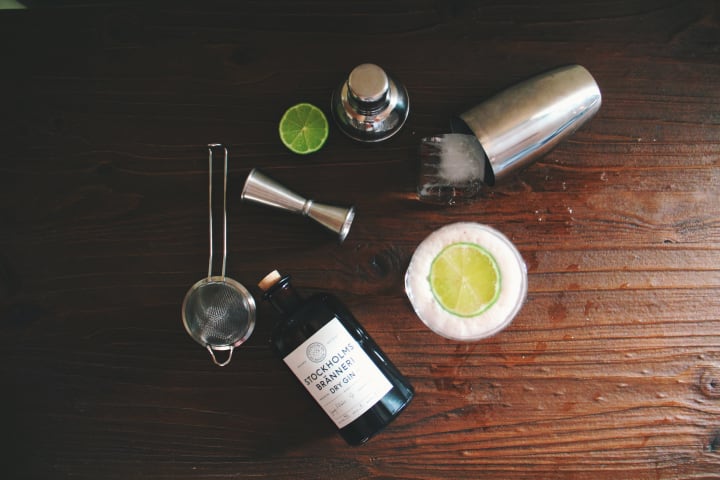 I'm not sure what I picture when I think of the favorite drinks of celebrities I know, but for some reason I wasn't expecting J. K. Rowling to be into Gin and Tonics. I mean, I would have guessed something like pumpkin cider or spiked butterbeer. I guess it's just that a Gin and Tonic would look out of place in her "wizarding world." But then again, Gin and Tonics are delicious, so I can understand why she's a fan.
Chrissy Teigen and Vodka with Soda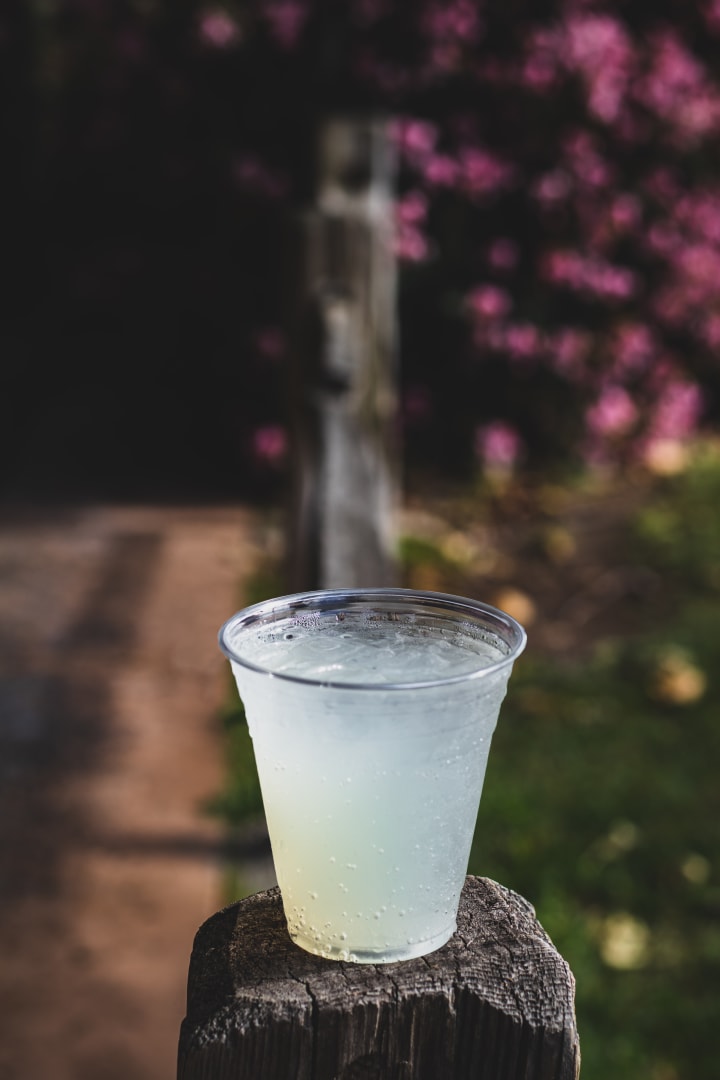 I 100 percent believe that Chrissy Teigen really does drink Vodka Sodas. It's the classic drink for someone who wants to drink hard alcohol but is conscious of their own health. Clear liquor like vodka has fewer calories than dark alcohols like whiskey (by a small margin, but still), and the addition of simple soda water mellows the harshness of the vodka without masking the extremely subtle flavors of the spirit. Plus, the soda water helps keep you hydrated. It's a simple and unassuming, yet somehow perfect drink. A good fit for Chrissy, if you ask me.
Kim Kardashian and the White Russian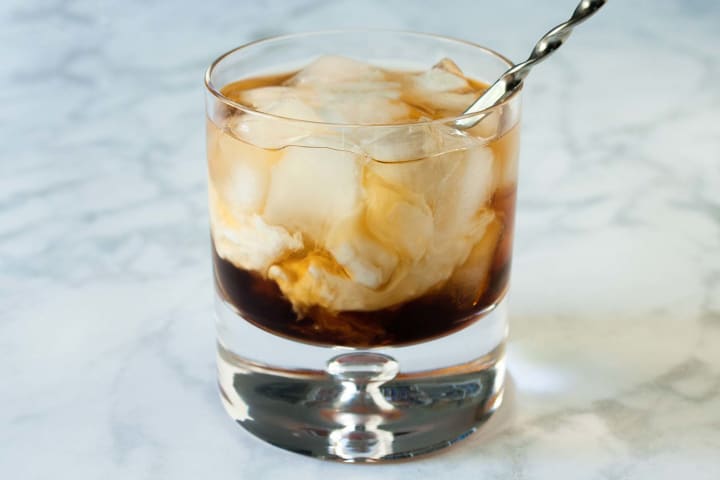 I have to admit I'm not sure what to think about this one. Kim Kardashian isn't hip enough to channel The Dude, and I personally can't think of many other reasons to actually drink a White Russian. But maybe I'm projecting here. The word on the street is that Kim isn't a big drinker anyway, so maybe she doesn't like the taste of alcohol. If you adjust the ratios a bit, a White Russian can kind of taste like an iced coffee. If you're going for a cocktail in this vein, however, I recommend the Brandy Alexander, which is chocolatey and much more complex and just an all around better beverage than a White Russian.
Taylor Swift and Diet Coke with Vodka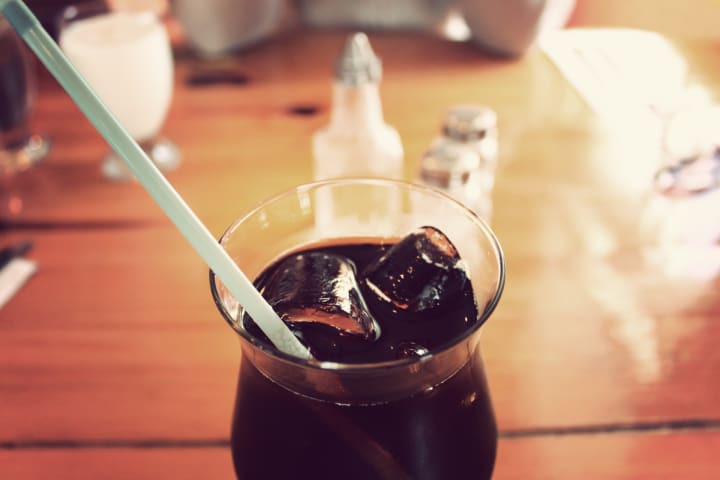 There doesn't seem to be much overlap between my favorite drinks and the favorite drinks of celebrities, which is fine since everyone's tastes are different and all. But, well... I'm at a loss with this one. It's not that I'm necessarily a fan of Taylor Swift as a musician, but I can recognize that she at least understands how to make music. The same can't really be said for her ability to craft a cocktail. Coca-Cola (or its Diet variant) is a very strong flavor to overcome in a cocktail.
A Jack & Coke (or any whiskey with Coke) works because whiskey has a strong flavor that can stand up to the sweetened soda. Cuba Libres (rum and Coke with lime) work because of the unique flavors of different types of rum, plus the added sourness from the lime. Swift's preference for Diet Coke spiked with vodka, however, means she basically just wants to drink Diet Coke and get buzzed while doing so.